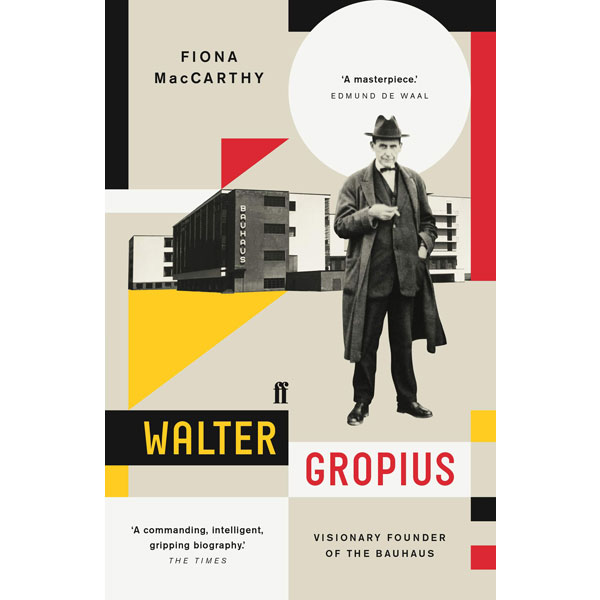 It was big news in hardback, so I suspect Walter Gropius: Visionary Founder of the Bauhaus in paperback will do well too.
In fact, the hardback version was one of the headline architecture books of 2019, a BBC Radio 4 Book of the Week as well as a Times and New Statesman Book of the Year. If you want the pricier hardback version of the book, that is available to buy now and might make a good Christmas present to yourself.
But if you want the new cover and a lower price tag you can pre-order the copy above right now, with delivery for this one in February.
The work of Fiona MacCarthy, Walter Gropius: Visionary Founder of the Bauhaus is a book about the man, the iconic art school he founded and his legacy 100 years on from its founding.
Fiona MacCarthy tells the story of the Bauhaus of course, but also the groundbreaking architect's life beginning with his 'shattering experiences' in World War One before his turbulent marriage to the notorious Alma Mahler and the tragic death of their daughter.
After Gropius' decision to leave Nazi Germany in 1933, she looks at his life in exile by tracing how a disorientating period in London evolved into a peaceful marriage with Ise Gropius, and his late starring role in twentieth-century architecture in America.
A biography described as 'insightful, witty, and gloriously three-dimensional', you can pre-order the paperback version of it for £14.99.