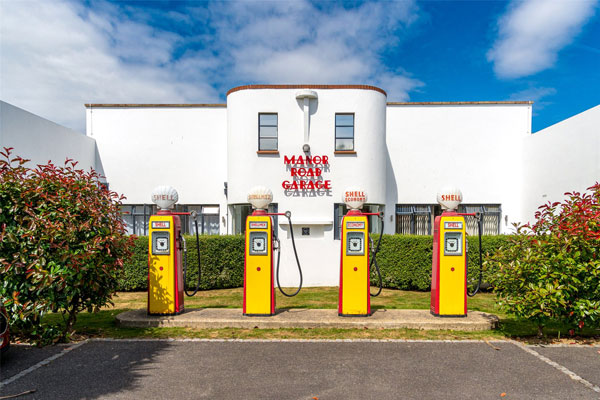 This apartment in the 1930s Manor Road Garage in East Preston, West Sussex, has dropped in price, which is a great reason to shine some light on it.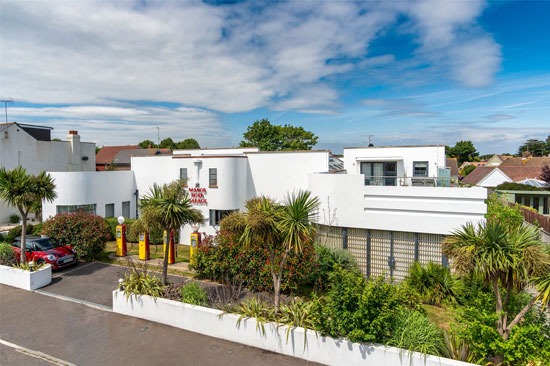 You might recall I have been following this particular building since 2011. Back then I spotted the derelict garage and plans to convert the Grade II-listed building into apartments.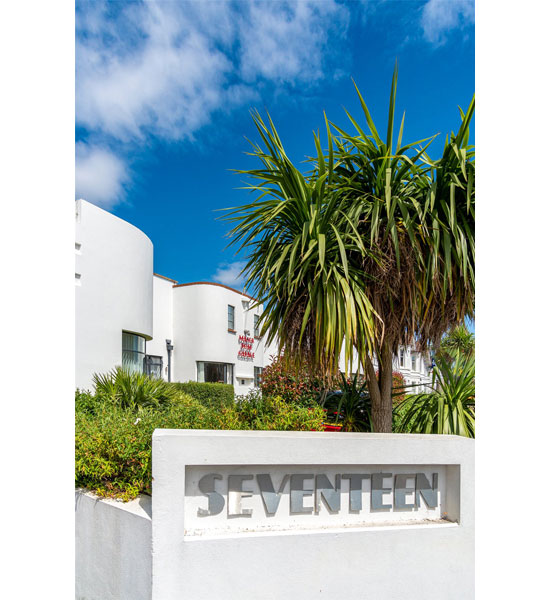 Fast forward to 2012 and the initial development showed itself, with the first apartments offered for sale. A couple have come up since then too, as well as one being offered as a holiday let. But this one looks far more substantial compared to the ones I have seen for sale in the past.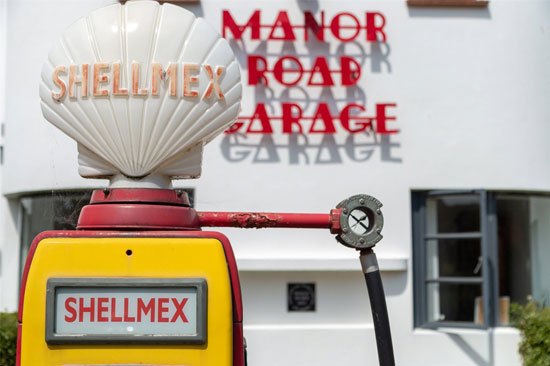 But it is still part of Manor Road Garage, an art deco-style building dating back to 1934 and operating as a garage until 1973. After that? Well, it was just left to fade away.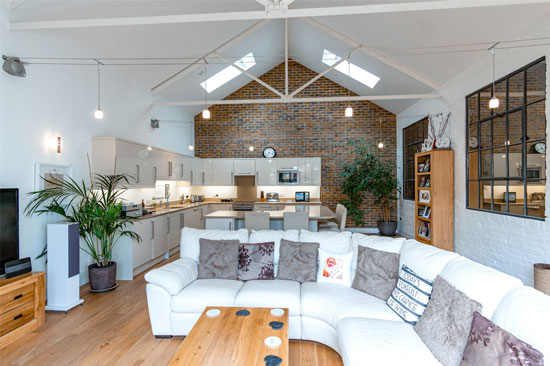 Thankfully it wasn't left to rot, with the building itself and those amazing vintage pumps at the front surviving enough for each to be renovated. That's the big plus here. If you want to see the 'before', do have a look at the old listings.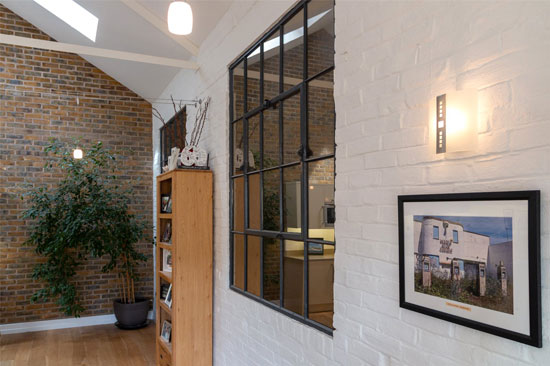 Manor Road Garage is now back to its best. A building with impact, one that really does stop you in your tracks. The restoration work is nothing short of stunning.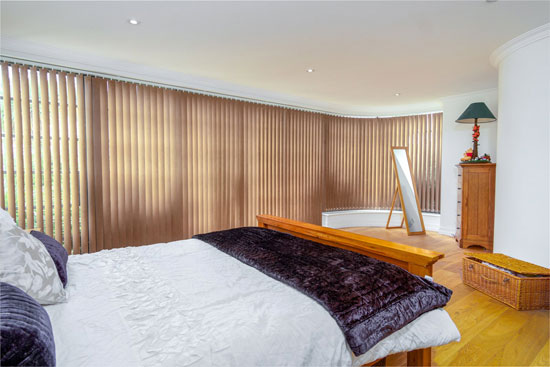 But inside is a different story, which you would expect really. This was a working garage, not a house. So don't expect lots of period details. They weren't here. That's the case with all the other apartments I have seen in the past too.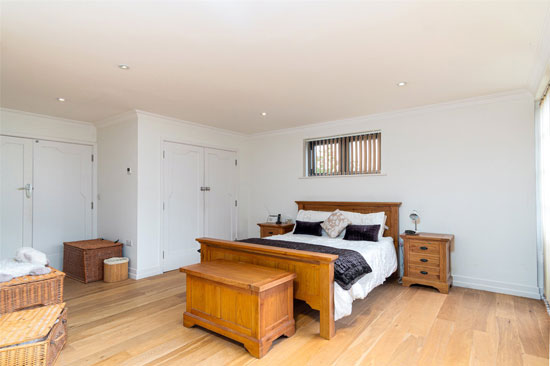 Here, someone has made an effort to go down the 'in keeping' route, with details such as the 1930s-style doors with chrome period handles, moulded skirtings, architraves and coving all designed to give a hint of the 1930s. The exposed brick wall, the vaulted ceiling and the windows also give a nod to the building's industrial past too.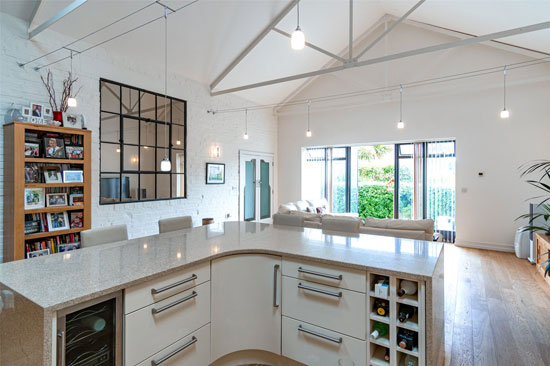 This particular apartment has its own private entrance, opening into the entrance hall and leading into the focal point of this apartment, which is the open-plan living/dining room/kitchen.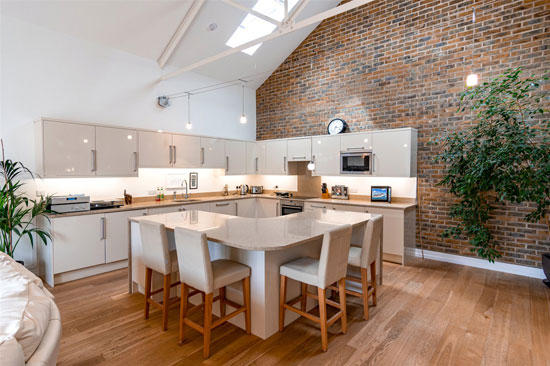 That measures 27ft x 19'5 and has that vaulted ceiling, the exposed brick walls, oak-style flooring with underfloor heating and some refurbished windows, along with access to the patio. The kitchen is as modern and well-equipped as you would expect of a contemporary space. Pretty much everything you would need.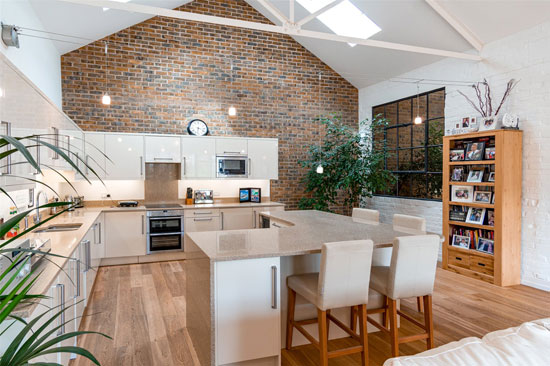 Beyond that is the sizeable master bedroom with curved walls, built-in wardrobes and an en-suite shower room. A second bedroom is currently used as a dressing room but does have plenty of storage and its own shower room.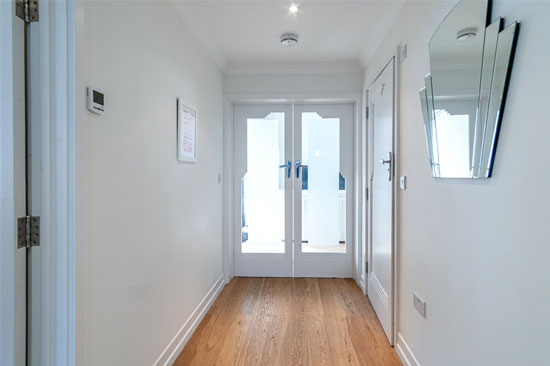 Outside you get some off-street parking and a private patio, along with 'attractive' communal garden areas. a covered parking area and some bicycle parking.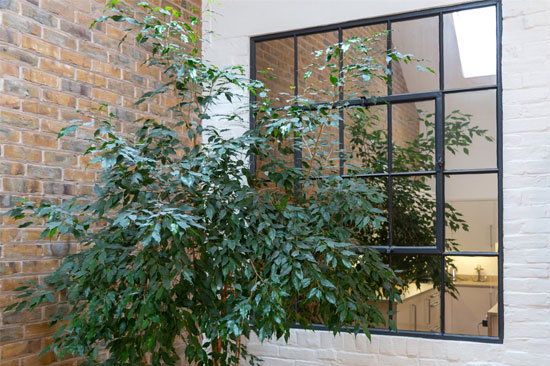 If you have been dreaming of moving in here, the price has just dropped, which is always a plus point. Originally up for £475,000, this is now on the market for £425,000.
Images and details courtesy of Michael Jones. For more details and to make an enquiry, please visit the website.