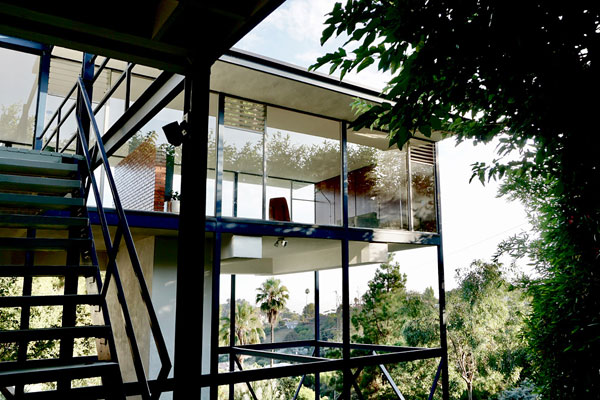 Up for sale a couple of years back, Craig Ellwood's Smith House in Los Angeles, California, USA is now up as a holiday let.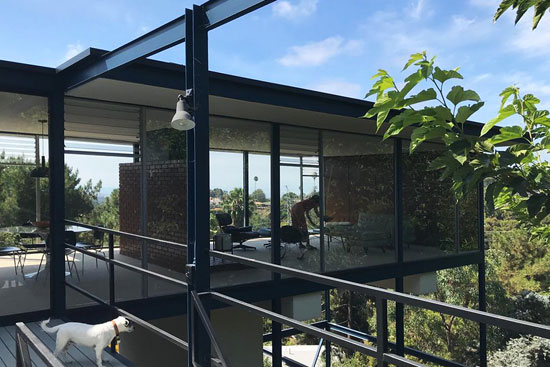 It was back in 2017 that this one was on the market and at the time the agent described the house as 'a piece of art' and a house waiting for 'a devoted restoration'. It looks like it got it.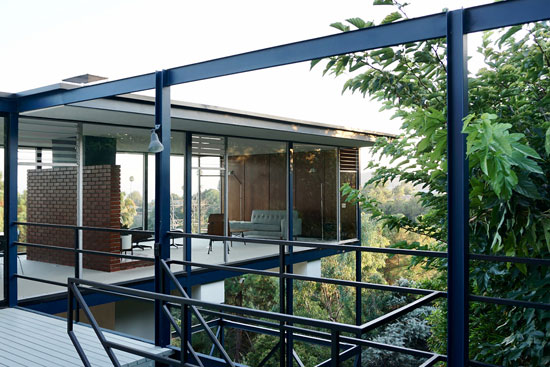 In fact, it certainly did get it. According to the new listing on Boutique Homes, this 1958 design has been restored 'under the stewardship of James Tyler' who one of Craig Ellwood's associates and creative collaborators. That sounds like the ideal person to have taken it on.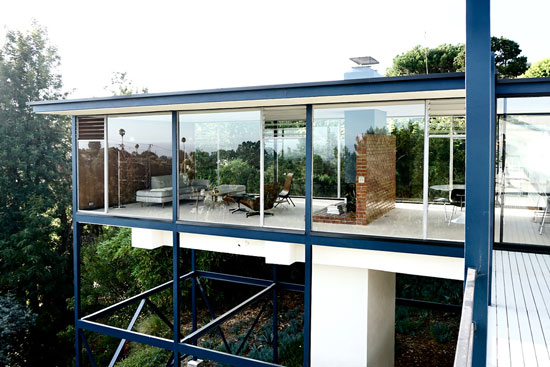 A bold design now and even more of a statement back then. Raved about back in 1960 by Architectural Review, this is a hillside house perched high in the Crestwood Hills and with views over Santa Monica Bay and Palos Verdes.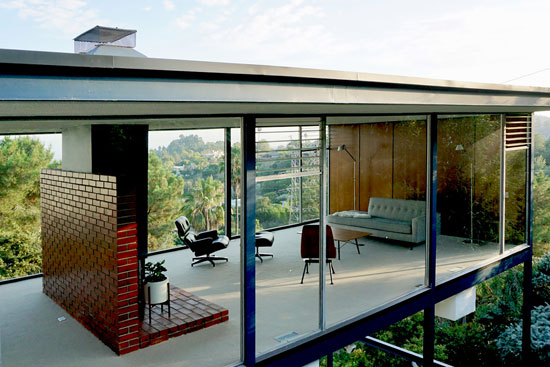 It's a great spot and the architecture makes the most of it, with floor to ceiling glazing in abundance to take full advantage of that lofty position, as well as decking/terraces to get out and amongst it.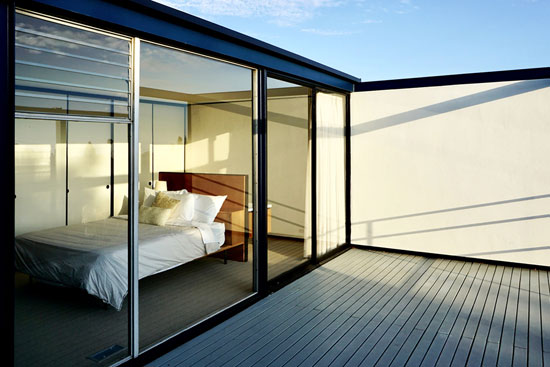 When I first spotted it, the house was in remarkably original condition too. which is why it was ripe for a quality renovation. Looking at the images on the new listing, pretty much all of that has been maintained.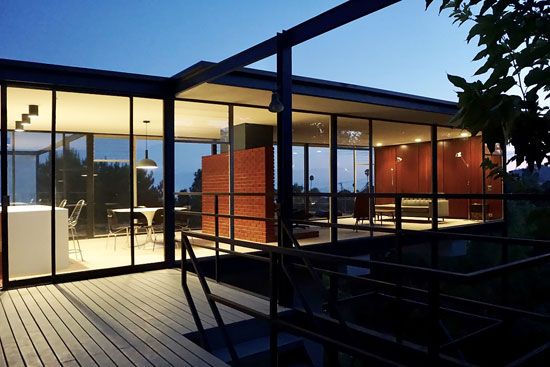 Well, there might be the odd fitting replaced and some of the finishes fished up. But nothing you wouldn't expect of a good quality renovation of a midcentury modern home.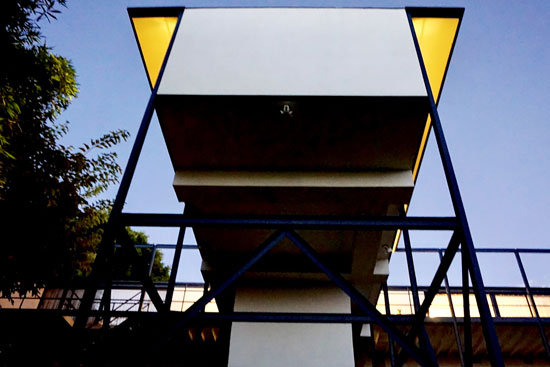 The minimalism remains. This is still the 'glass jewel box' Ellwood designed over 60 years ago, still maximising the natural light and keeping the open-plan living space, which benefits from a lack of clutter within. Definitely a case of 'less is more' with this one.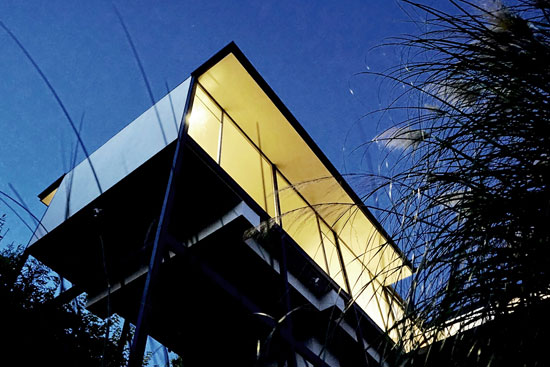 In fact, you can experience it yourself now that the house is on the rental market. It has two bedrooms and sleeps up to a maximum of four people. Worth considering if you want to split the cost. You might need to as well.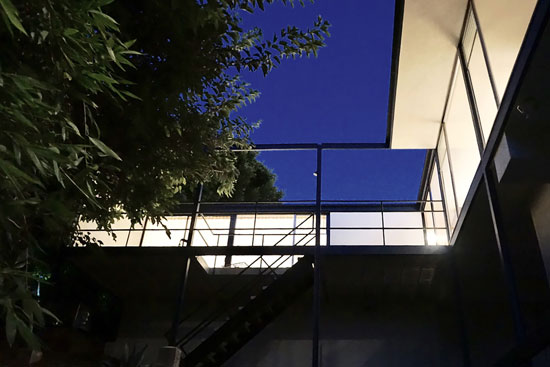 This is premium real estate that has been renovated to a high standard. It isn't a cheap option. The other issue is that it's not a 'per night' rental either.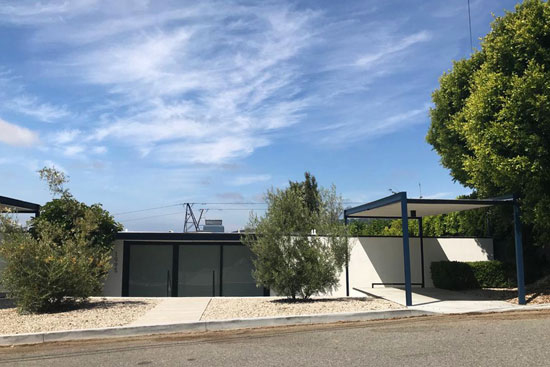 You need to book this one for a month at a time, which is quite a commitment both in terms of your holiday allowance and the money needed to pay for a month here. It works out at around $13,000 per month, which converts to arraigned £10,000. That means the four of you are looking at £2,500 each, so just over £600 per week, per person. When you square it like that it doesn't sound quite so bad.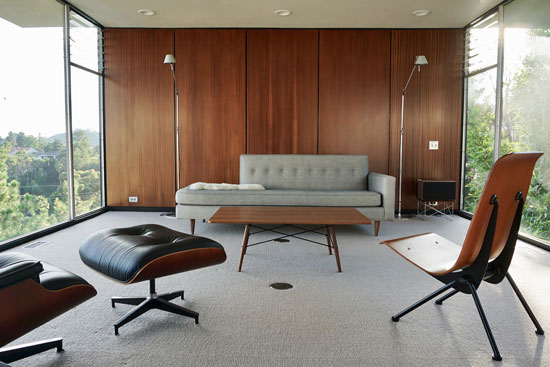 If your boss is happy to give you a month off, the house is available to book now.
Images and details courtesy of Boutique Homes. For more details and to make an enquiry, please visit the website.