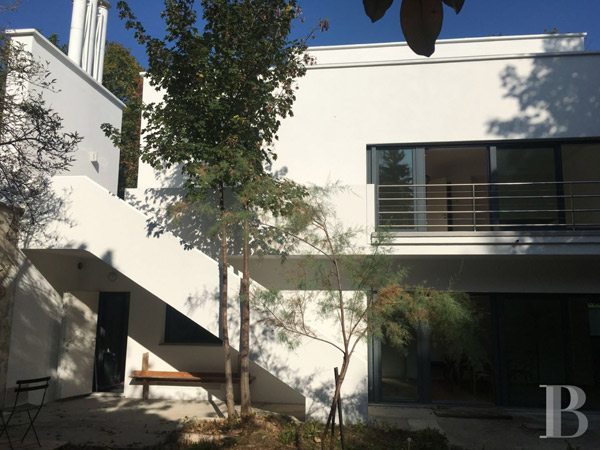 It looks like a new build, but this Andre Lurcat-designed Villa-Hefferlin in Ville-d'Avray, Paris, France is over 80 years old.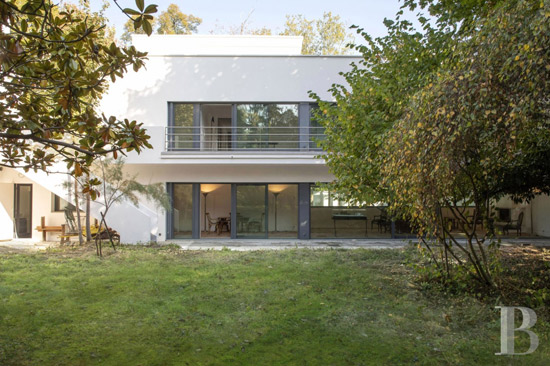 That's not just down to preservation. It looks to be down to restoration/renovation, although much of the house has been preserved as it was. The condition has been helped by the house having listed status, having been on the French Historic Monument List since 1974. This is a house of some pedigree.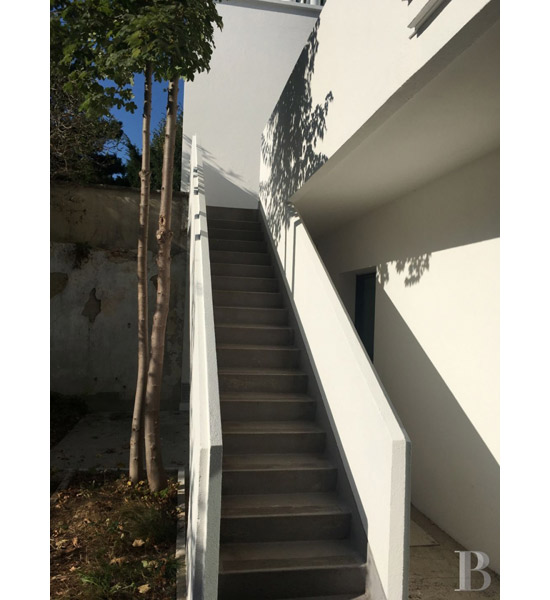 The house is set in Ville-d'Avray in the suburbs of Paris, which, according to the agent Patrice Besse, was an area often used by 'experimenting architects' in the 20th century. I'm not sure if this one was an experiment, but it was a bold piece of architecture for the era.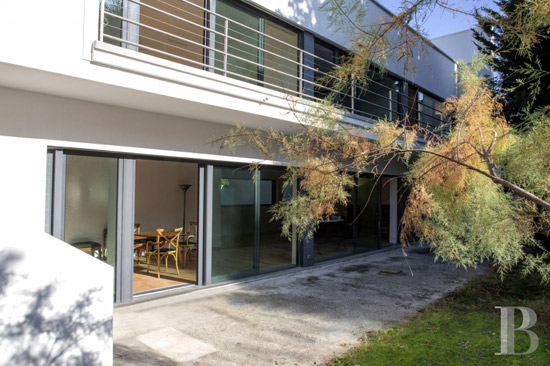 Dating back to 1932, this was designed by Andre Lurçat, a former colleague of Robert-Mallet-Stevens (whose work I have featured in the past) and is typical of the modern movement of the time. Well, I say typical. This is a very good example of it.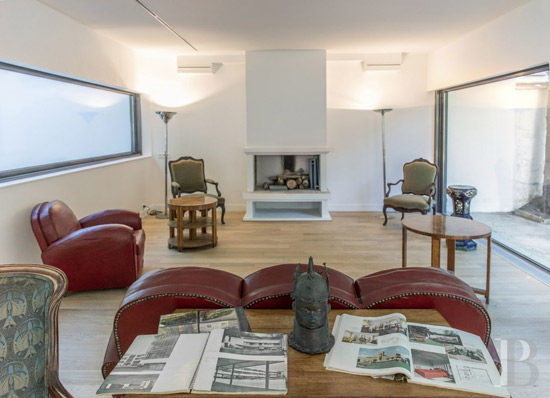 You can see a vintage photo of the house at the bottom of the page, presumably taken from around the time it was constructed. Have a look at it and check the other photos. Not a lot has changed structurally over the decades, with the white facade and walls of glazing, along with that distinctive outside stairway. That's the big selling point for me.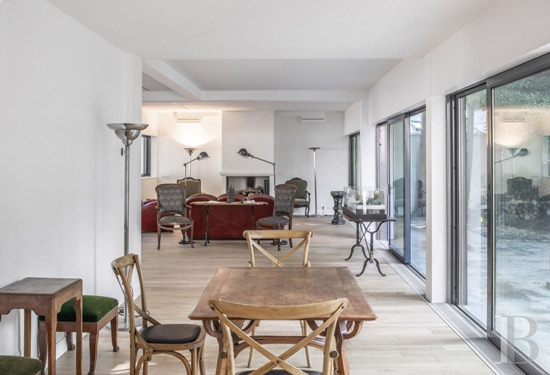 But yes, the details within might well have been updated. The kitchen and bathroom have had a makeover. The finishes are fresh and the windows look to have been updated to something more contemporary (and practical for that matter).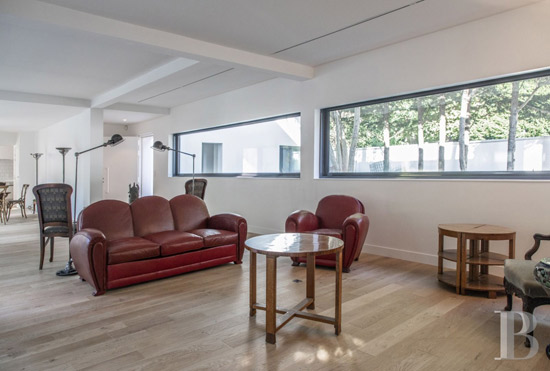 Overall, someone has done a lot of restoration work on this one, but without taking away the originality of the building. It's more the case of someone give ing this a new lease of life for the 21st century.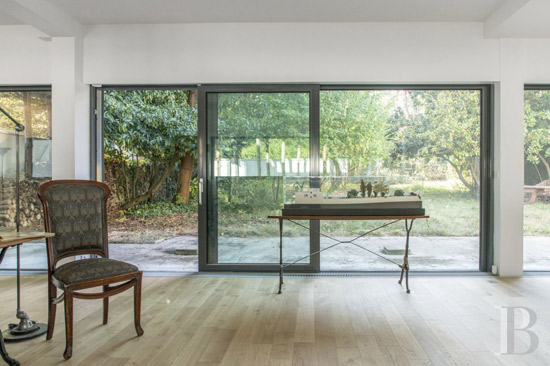 The house is accessed via the front garden which leads to the main entrance of the house. The ground floor is made up of reception rooms including a very large lounge, a dining room and a semi-open-plan kitchen, with an eating area along with a laundry room and finally, a large garage.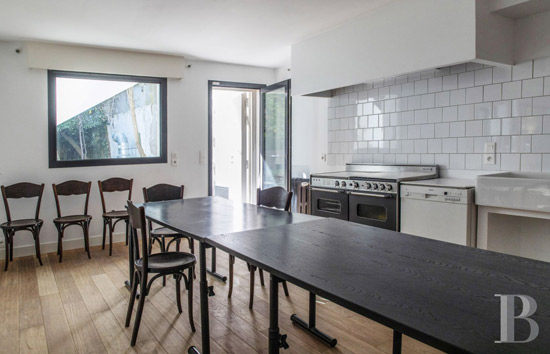 The upstairs, which you can access via the stairway or an indoor lift is made up of four bedrooms, a dressing room and two bathrooms. Note that there is also a large basement that houses two cellars, a boiler room and a wine cellar.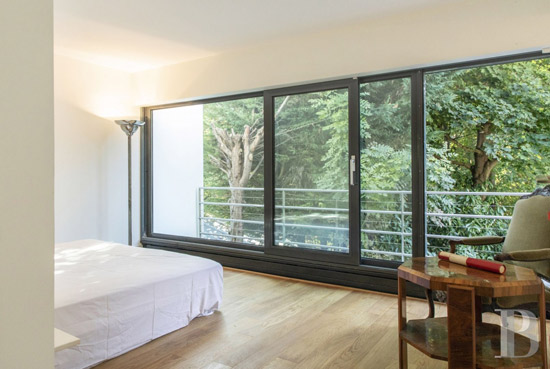 That's not quite all the space. You might well have spotted terrace areas, balconies and stairways that make it easy to move between the various areas. There's also a 'superb' (the agent's word and I tend to agree) roof terrace, spanning more than 100 sq. metres, which is a great place to take in the surroundings.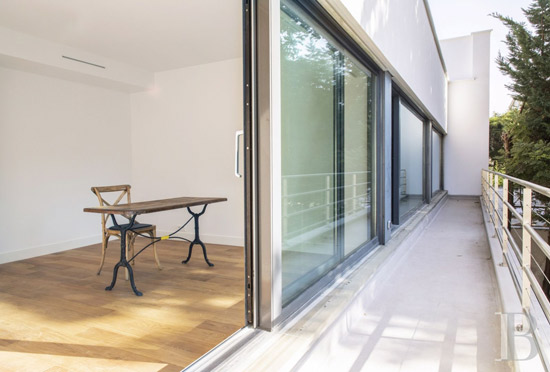 Talking of the land, this one has a large back garden, enclosed by walls and extending to over more than 1,300 sq. metres, but is need of a little work to bring it back to its best.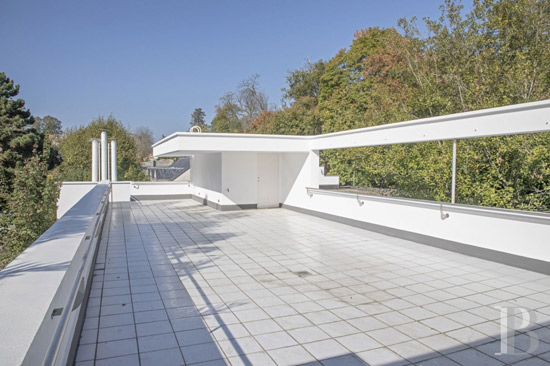 There's more too. A small, 20 sq. metre studio flat is also here, complete with a kitchen area and a shower room, described as 'an integral part of the villa', it is pitched as an ideal space for an au-pair or caretaker, which perhaps hints at the price bracket we are talking about here.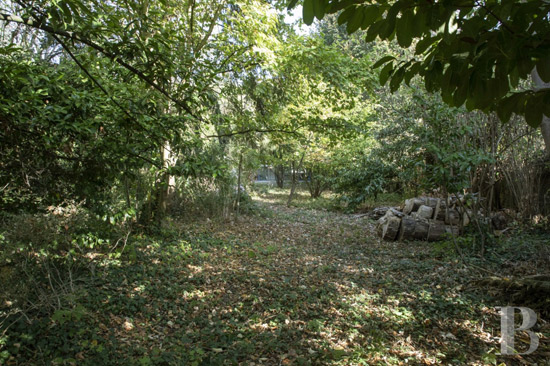 If you want to move in here you are looking at a price of around €3,150,000.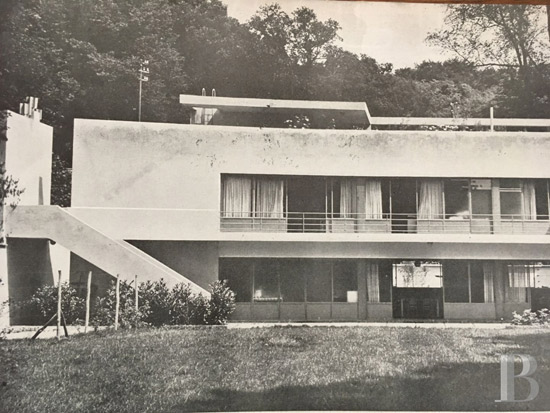 Images and details courtesy of Patrice Besse. For more details and to make an enquiry, please visit the website.