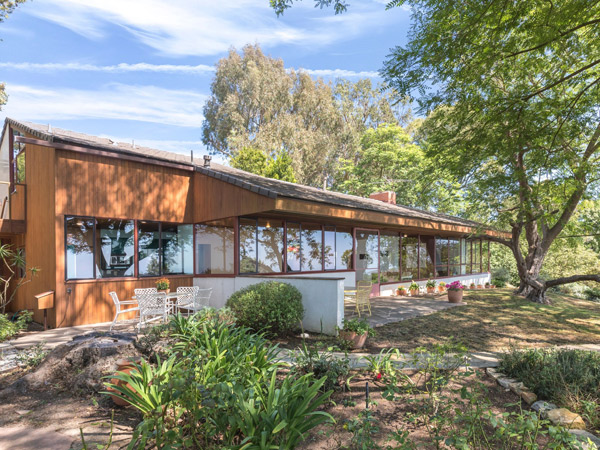 Something with a strong pedigree from the 1950s. Richard Neutra's Coe House in Rolling Hills, California, USA is just up for sale.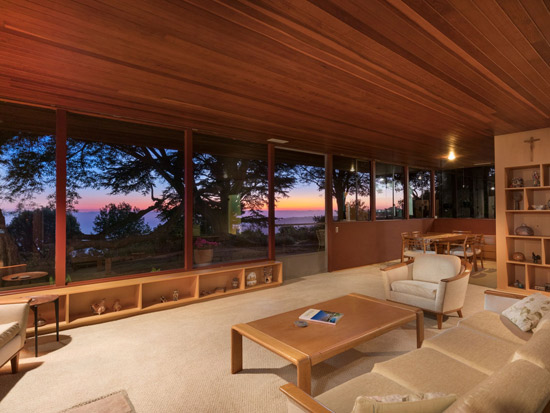 That's quite a rare occurrence too as this house, which was built back in 1950 for Clarence Coe (hence the name), has only had two previous owners. That always tends to be positive.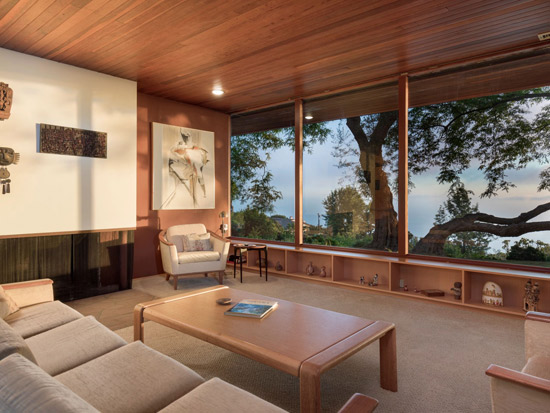 It isn't guaranteed, but fewer owners usually mean less change. That's certainly the case with this house, which hasn't really changed at all over almost 70 years.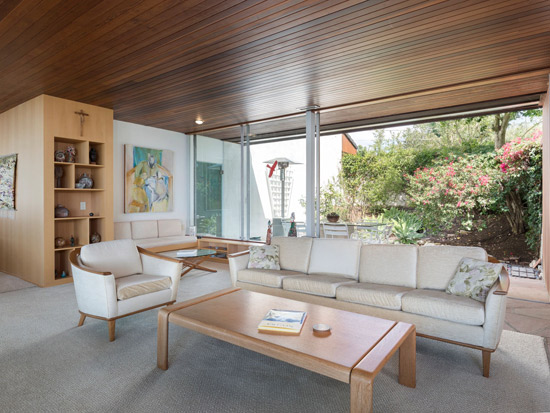 You will find it within a gated community and in a raised location that offers both privacy and a mix of garden and coastal views. A nice spot, if you like.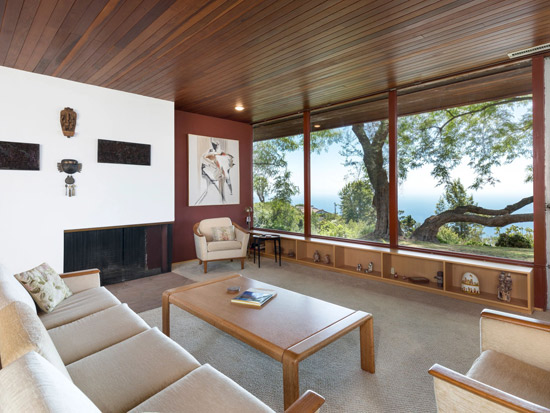 But there are plenty of houses out there with a nice location. This one has the added bonus of being designed by an icon of 20th-century architecture and being an eye-catching piece of midcentury modern architecture too.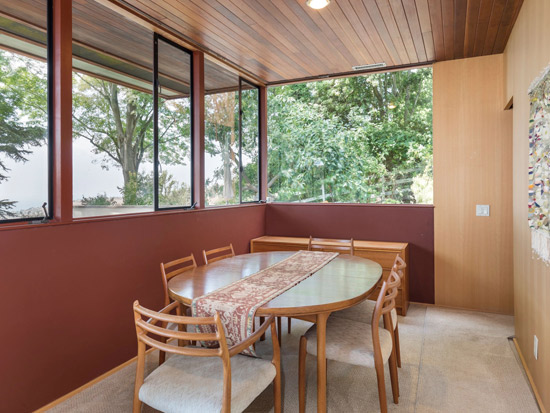 As I said, one that is faithful to the original design too. Yes, there are refurbished and refreshed parts of the house as you would expect. The kitchen, as you might have guessed, has been reworked completely. But still in keeping with the overall design. It's a similar situation with the bathrooms. Updated to something more contemporary, as is often the case.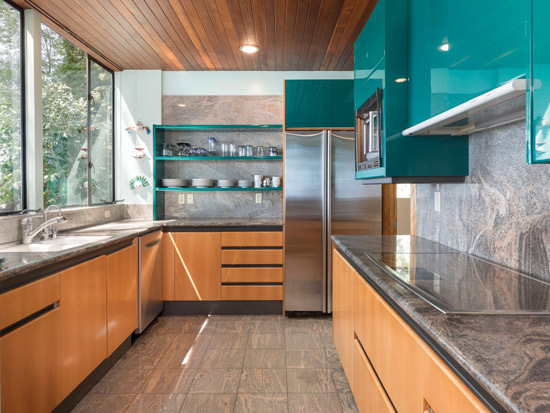 But elsewhere it's a different story. The overall design seems largely untouched, with open space and natural light in abundance. This is a top-end example of midcentury modern architecture.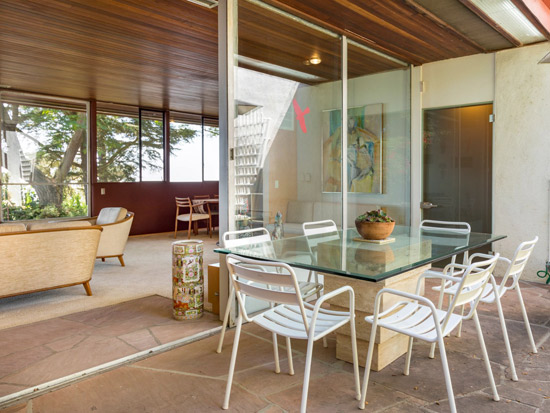 Plenty of original details remain too. The wood ceilings for a start, along with built-in cabinetry and seating and the walls of glass framing those amazing sea views. Sliding glass doors bring that outside in too.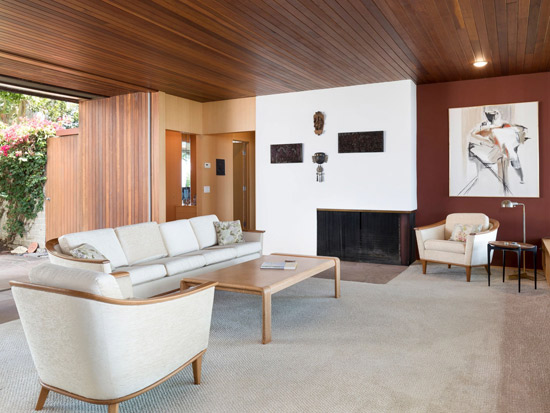 I also love that home office space, not least because of the angled ceiling and the fittings. It would always be a 'work from home day' if that was just a hop across from the bedroom.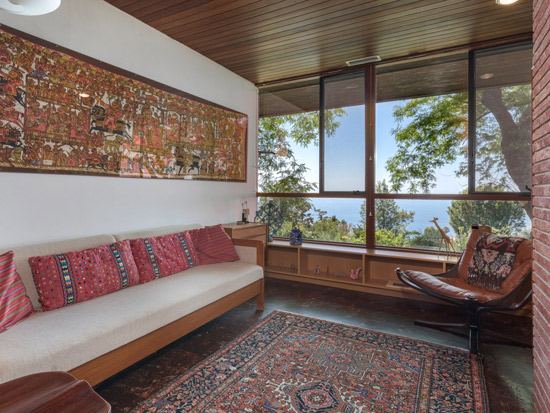 In total, you get something like 2,018 sq. ft. of living space, which includes two bedrooms with more of those views as a selling point plus three bathrooms and the reworked kitchen. The office has the potential to be a bedroom if you need it, but it would be a shame to lose it. Saying that, space does have that flexibility if required.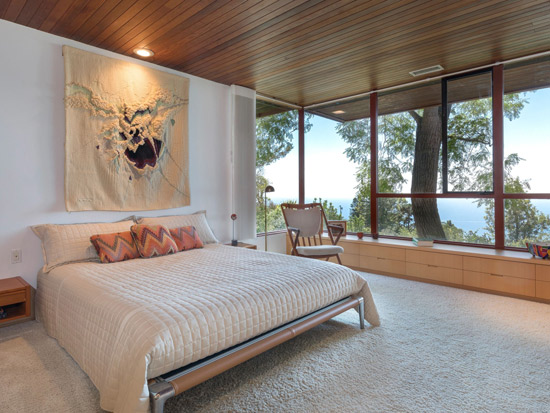 Bags of reception space too, not least the main reception that spreads across the house, with walls of glass on one side, access to the garden on the other and a feature fireplace in-between. Something more snug in the form of the sitting room too.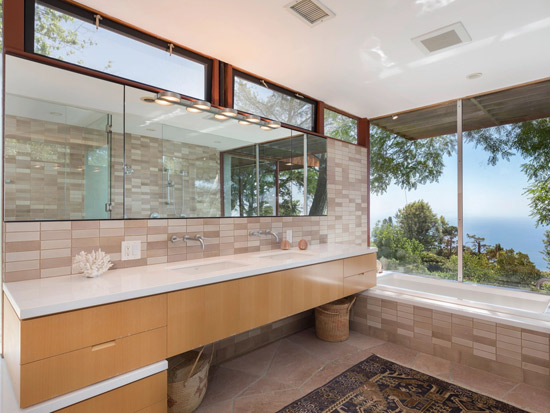 As for the outside, you get around an acre of your land overlooking the Pacific Ocean, with good access from the house to the patio area, sloping woodland and the garden. Also outside is a sizeable driveway and equally substantial garage. Room for at least two cars there. Possibly more.
Talking of substantial, this house is up for sale for $1,950,000.
Images and details courtesy of Remax Estate Properties. For more details and to make an enquiry, please visit the website.