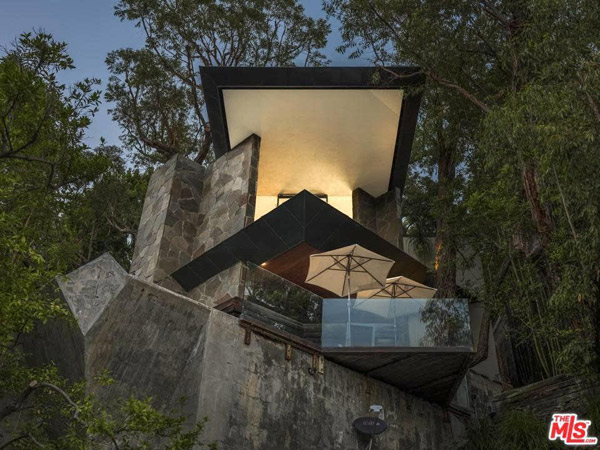 A very special house and now you can own it. John Lautner's 1960s Wolff Residence in Los Angeles, California USA is up for sale.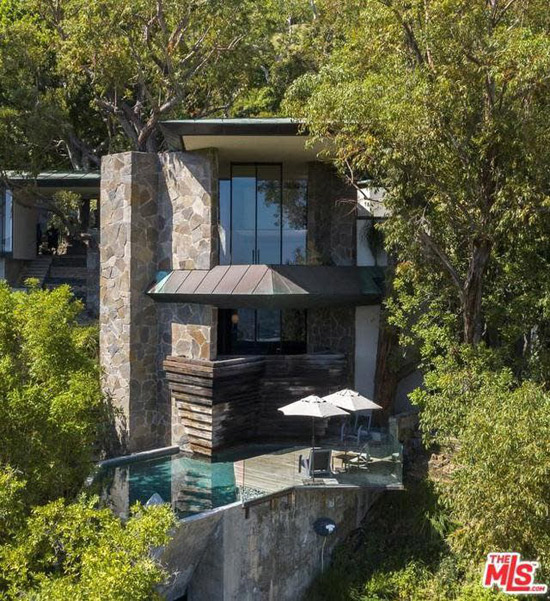 Special because it is a John Lautner design, which is always a very special affair. After all, this was the work of the man behind Elrod House, that amazing design that featured in the James Bond movie Diamonds Are Forever.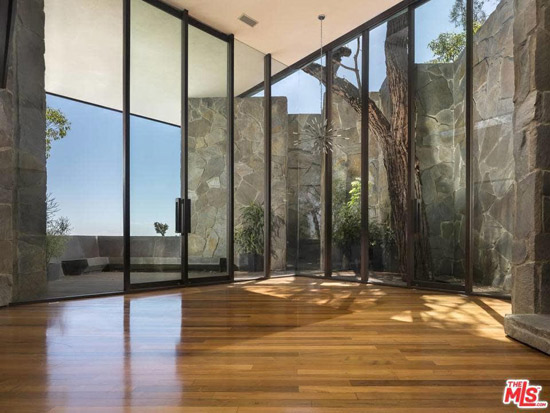 But special because Lautner himself loved it. The architect, a former Frank Lloyd Wright apprentice, has this as one of his top five designs. And considering the competition, that's some accolade. It is now a historical monument in Los Angeles, as well as a California State Monument.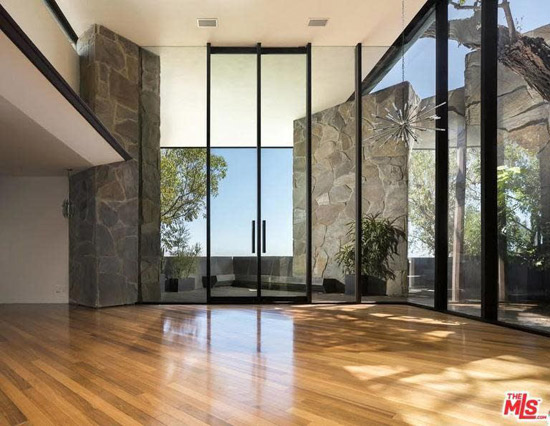 The house dates back to 1961 and was commissioned by Marco Wolff (hence the name), who was a noted interior designer and concert pianist. Both jobs obviously paid well as this is the kind of luxury that is only available to a select few.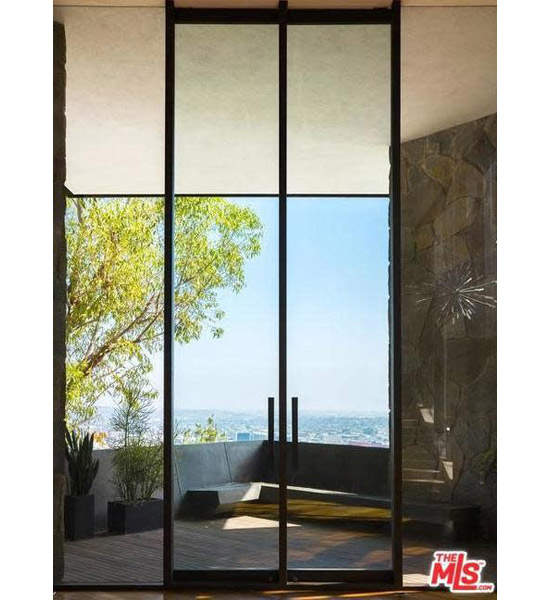 When Lautner planned his design it was to a brief asking something similar to Frank Lloyd Wright's iconic Fallingwater, but with a Hollywood setting. So if you are getting that classic FLW vibe off this house, that's why.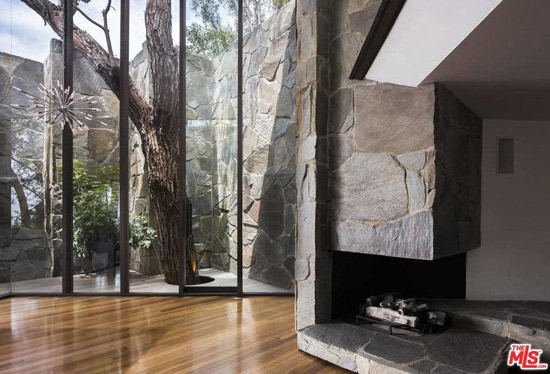 But this is very much a Lautner design. Yes, some of the details might give a hint of Fallingwater, but this is a very clever and a very bold piece of architecture that sets it apart from the rest.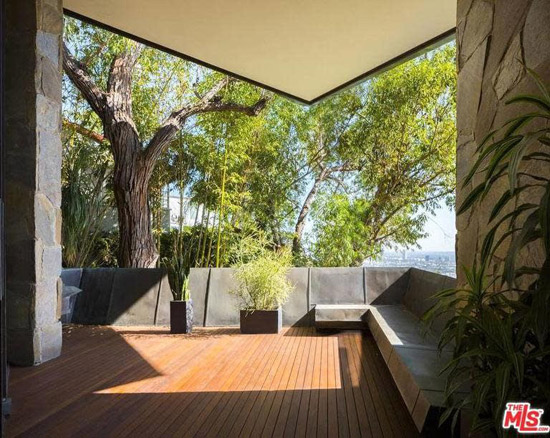 The plot is almost vertical, which obviously creates issues when designing a house. To add to the complication, the houses but around four mature eucalyptus trees, which are now mixed in with the roofs and balconies, adding to the feeling that this house is a part of the landscape, not apart from it.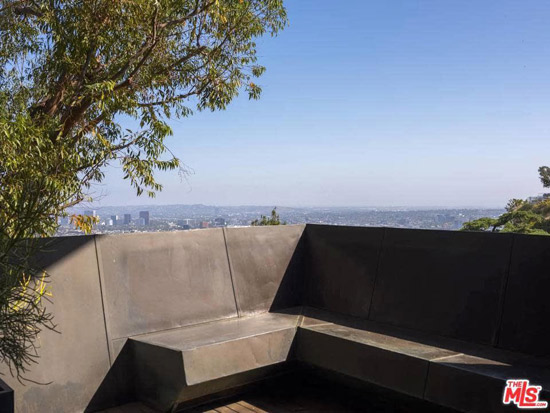 As for the rest of the design, it's a vision in glass, stone and copper. Huge walls of natural stone, equally impressive walls of glass, polished wooden floors and bright living space that opens out onto the balcony space, offering some amazing views and entertaining space.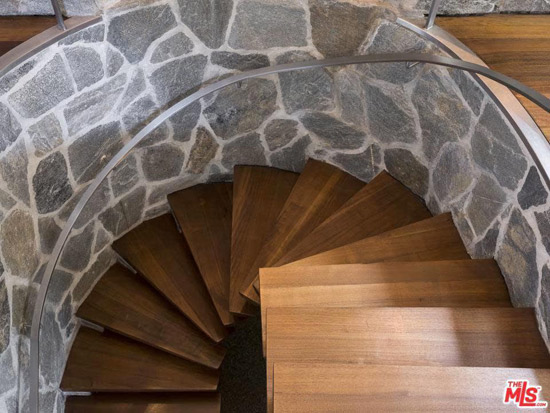 Has it been updated? Really hard to say as the house hasn't been photographed much over the years. A look around suggests it's a case of someone really looking after this one, ensuring everything is in immaculate condition.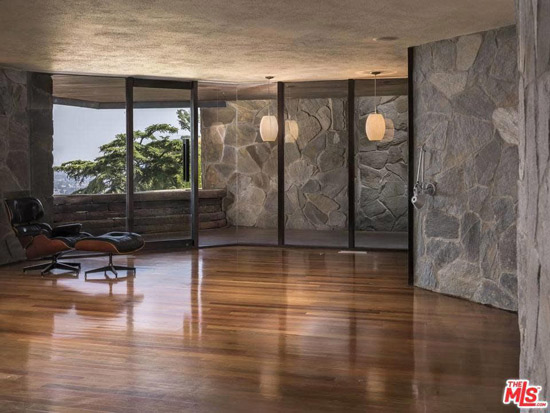 Those walls, the staircase, the flooring, the balconies, even the fireplace look original and almost new. Maybe the glazing has been updated, perhaps the odd detail here and there. But nothing you would worry too much about.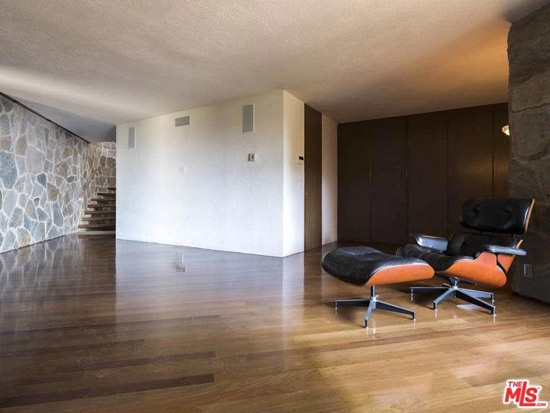 As it stands, it looks fairly empty (or minimal if you like) and ready for someone to come on in and make it into a very special home. Someone with a lot of money. I'll get to that in a moment. But first, a closer look at the house.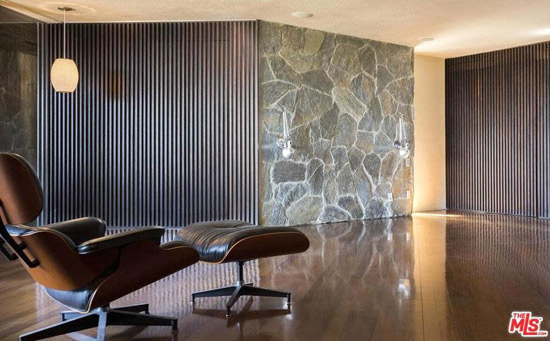 In terms of the layout, the living room on the top floor of The Wolff Residence is wrapped by two 16-foot walls of glass, bringing in views of Los Angeles and beyond. Outside on the terrace, those mature eucalyptus 'traverses' all floors, alongside a side rock wall as tall as the entire house.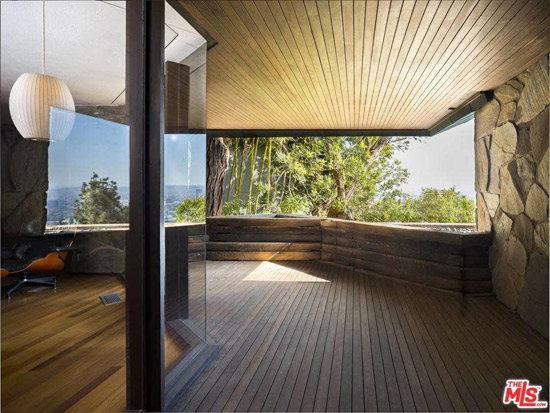 The Master Bedroom, which is underneath the living room, has its own terrace with more of those panoramic views. The bottom floor features a pool that allows you to 'float away' from the residence and 'peer down' on the city below.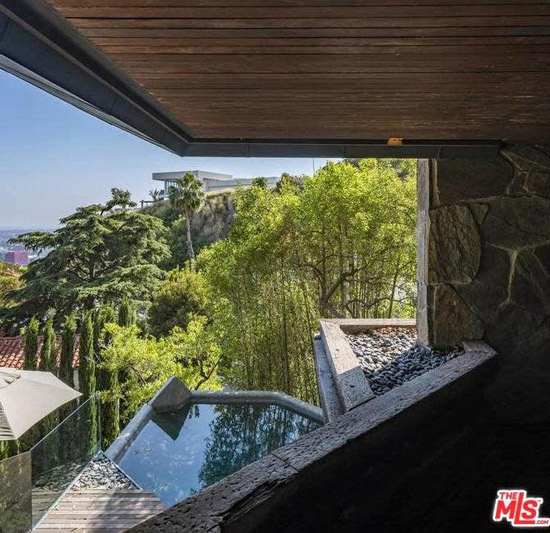 There's actually a little extra too, which is an adjoining guest house, which was constructed a little later in the 1970s. It shares a copper-lined roof and boosts the living space, creating a total of 9,795 sq. ft, in total, courtesy of three more bedrooms and another two full bathrooms.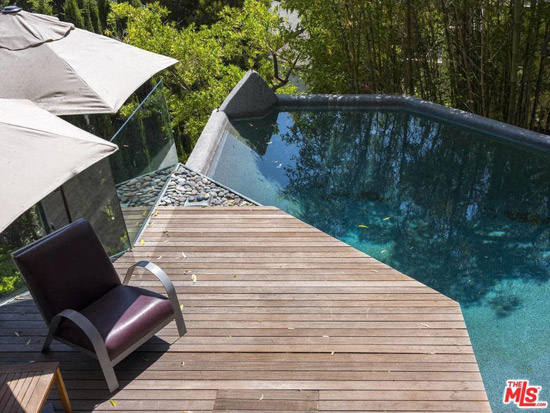 On the market for a matter of days, it is up for $6,500,000. Not exactly cheap, but I suspect this one will not be around for long.
Images and details courtesy of Open Listings. For more details and to make an enquiry, please visit the website.