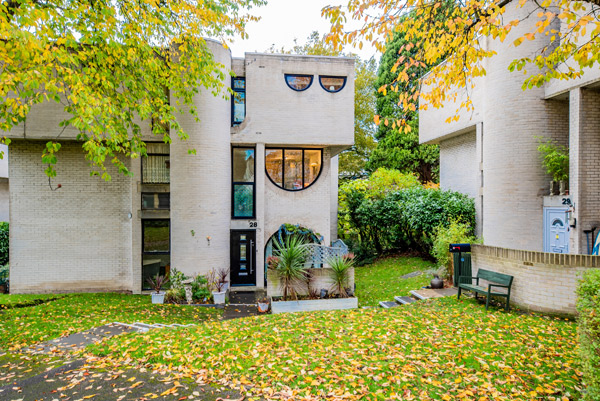 An estate I have featured in the past, but this 1960s Lawrence Abbott modern house in Frimley, Surrey has just gone up for sale.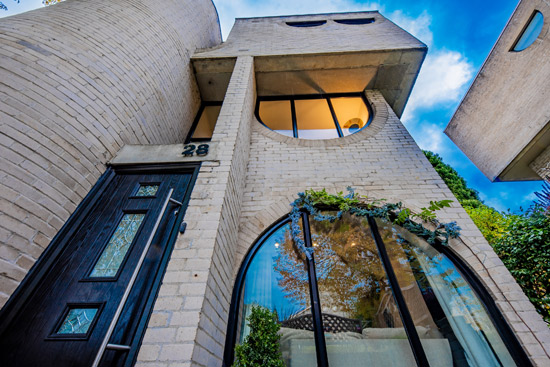 In fact, if you want a compare and contrast, there are a number of these that have hit the market in the past. Most recently, the one early this year. Before that, there were two houses in 2018 (here and here) as well a house in 2017 and one that went up way back in 2011.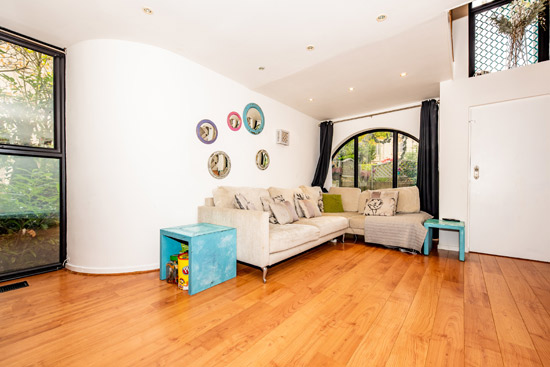 Not that you will have forgotten about these. Designs like this stay with you a long time. They have been around a long time too. 32 (award-winning and locally-listed) houses in total. all designed by Lawrence Abbott in the mid-1960s and all are pretty much untouched architecturally. It isn't easy to change a house design like this.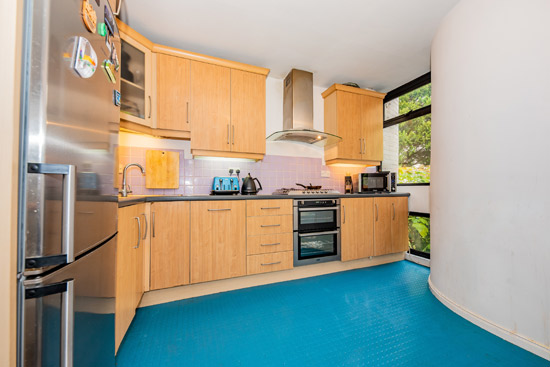 But it is easy to change the interior of these, which is often the issue when they do come to market. You don't see many in original condition beyond the front door. In fact, I don't think I have seen any.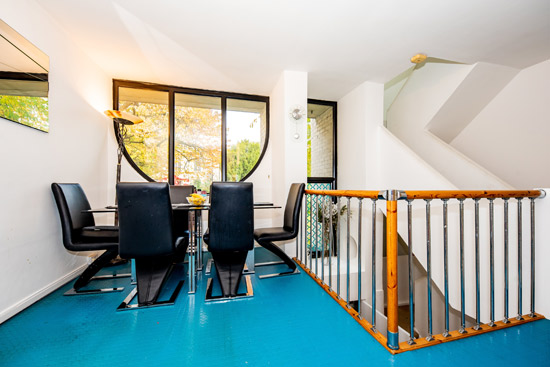 This one is no exception. But as ever, this is about the finish and the furniture for the most part. Take out the furniture, change the finish, perhaps go for something more in keeping with its 1960s past and this could be a very cool place to spend time.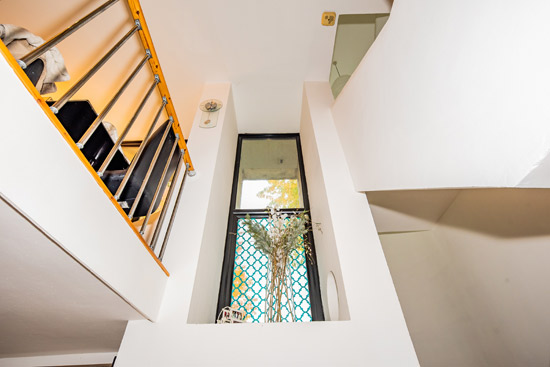 But before you buy a sofa and plan your artwork, you might want to know more about the house and its layout.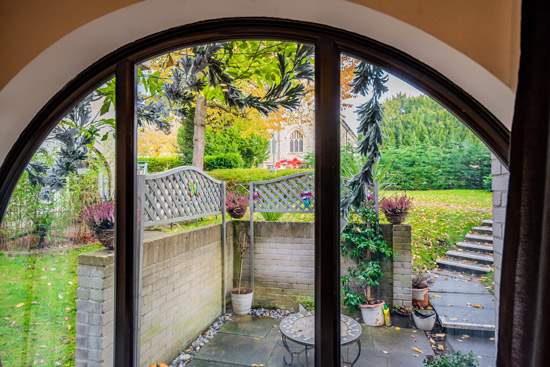 This is actually a three-storey house, which might not be obvious from a look at the outside.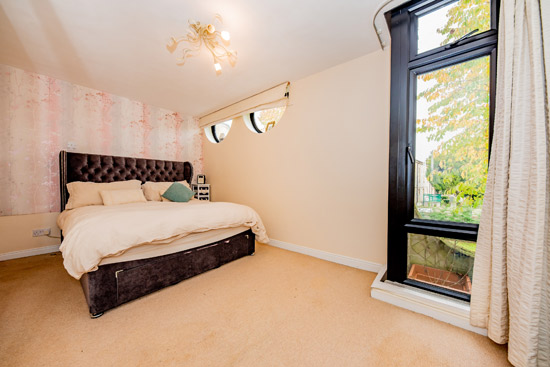 Walk through the front door (not original sadly) and you access an entrance porch and a dual-aspect lounge, along with a utility area that finishes off the ground floor space.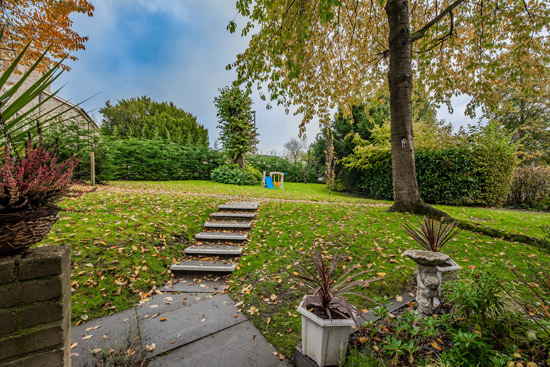 Head up a level and you get the kitchen/diner area, along with a bathroom and the landing space for this floor. A further level has the three bedrooms, two with built-in storage and one with a balcony. There's also a loft storage area under the mezzanine third bedroom.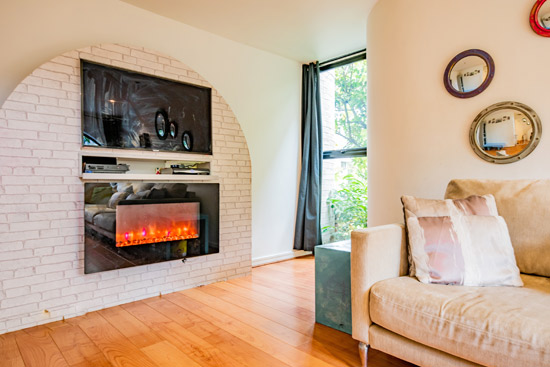 Other details of note include bespoke handcrafted replacement windows throughout, a warm-air heating system and a private courtyard-style garden terrace.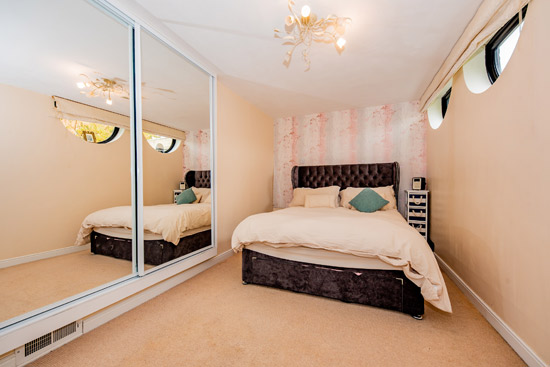 The latter is in addition to the communal grounds, which look substantial, as well as a garage in a nearby block.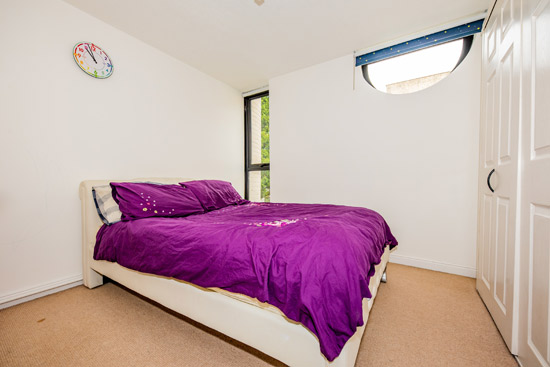 That's pretty much it. The architecture sells it for sure and if it's your kind of house, this one is up for offers over £350,000.
Images and details courtesy of Martin and Co. For more details and to make an enquiry, please visit the website.