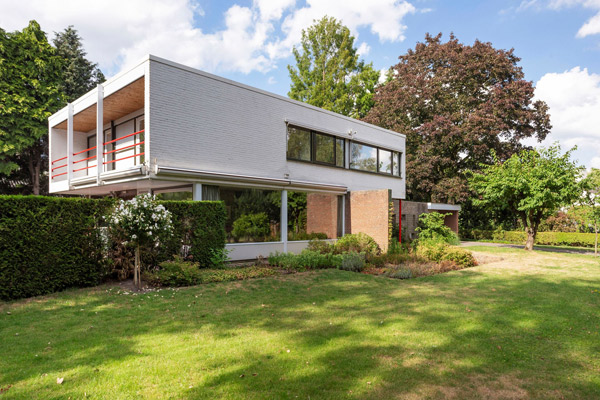 Fancy a move to Holland? I know I do and this 1960s modern house in Enschede, Holland would be the perfect place to live.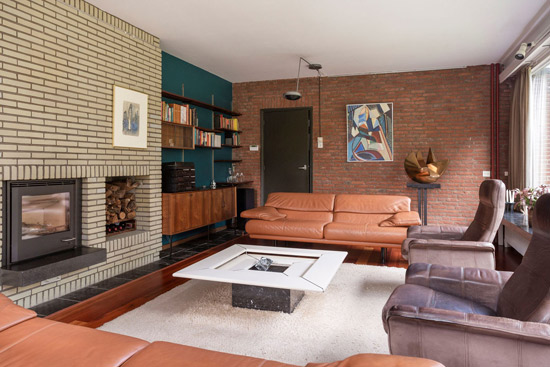 Well, perfect if you have any way of financing a house in Enschede. I've never been, but it does seem like plenty of industries are thriving there right now after significant investment in recent decades. It's also on the train network to most major cities, which is always a plus.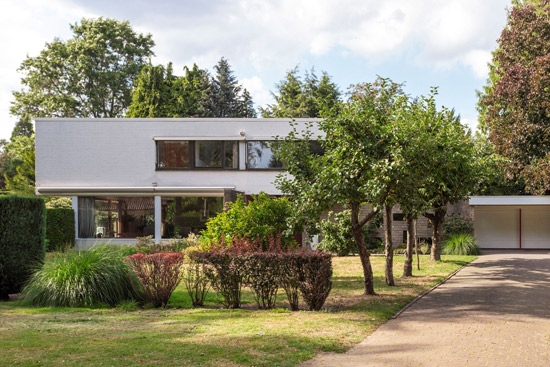 A quick search shows a number of interesting houses for sale in the area too, including the one I'm looking at here, which dates back to 1964.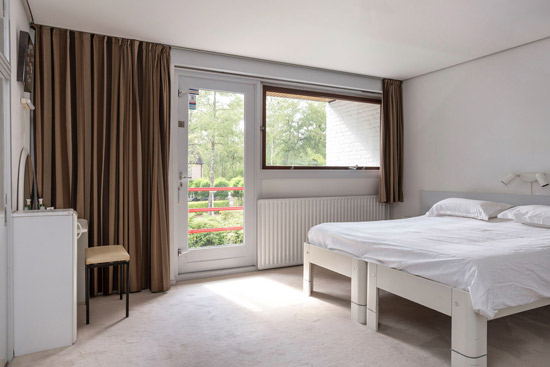 The design was by architect H. Boers and was no doubt a statement of modernism at the time. Looking at it now, the house still is. But perhaps a statement of its era decades this. This is unmistakably a house design of the 1960s.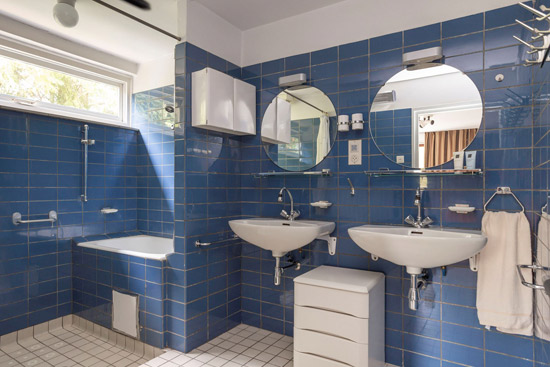 Has much changed? Not really. It looks like someone decided to refresh the kitchen units recently and perhaps someone went shopping for cutting edge design back in the 1980s. But outside those changes, this is the house designed and built back in 1964.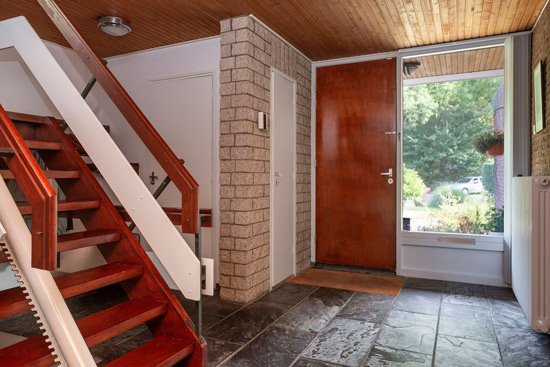 Quite a strong and angular design too, with the upper flooring overhanging the ground level and balcony access from the first-floor bedrooms. Plenty of glass and plenty of brick too. In fact, that brick continues through into the interior.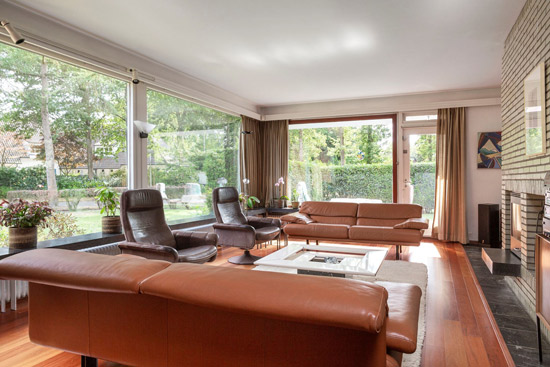 Exposed brick, tiled floors and wood-clad ceilings. Everything you would expect of a house of this vintage. Love that open-tread staircase (which might well have a stairlift attached to it now), the heavily-glazed reception with feature brick fireplace, the 1960s design pieces scattered about the place and on a more practical note, all of that living space.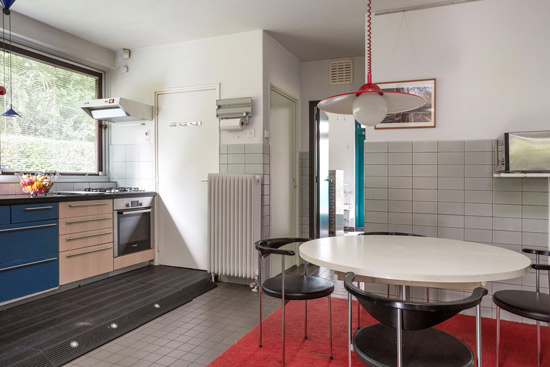 There's plenty of it. 204 sq. metres in fact, with the house on a large plot in what's described as a 'quiet and green area'.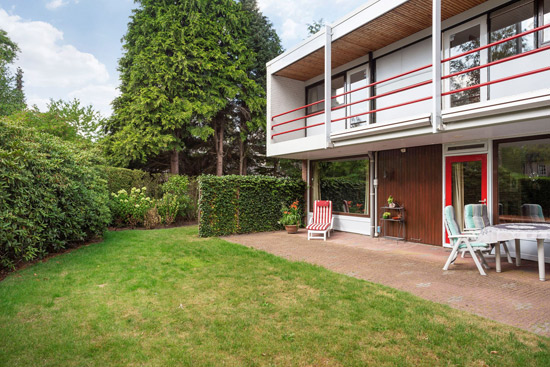 Talking of the space, the ground floor has a spacious entrance hall with the feature staircase and a separate toilet, plus access to the light-filled living room with the feature fireplace.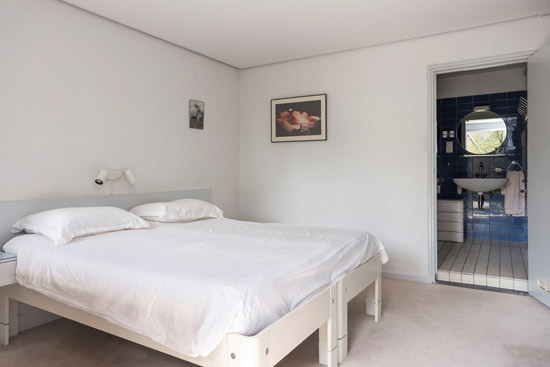 Beyond that is the dining area, a good-sized kitchen, which looks like a mix of the old and the new, a utility room and some bonus storage space via the basement.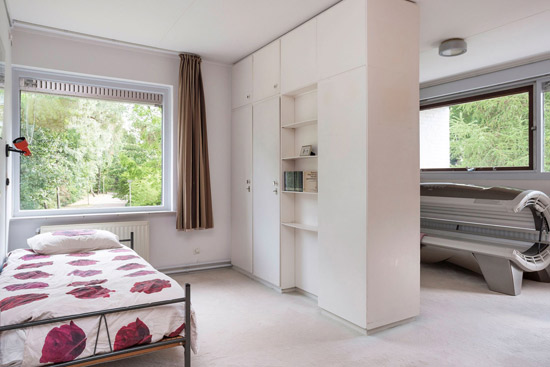 Head upstairs and across the landing to find five bedrooms, all with built-in storage and two with access to the large balcony overlooking the garden. Two of those bedrooms also have their own bathroom space, with a separate toilet also on this floor.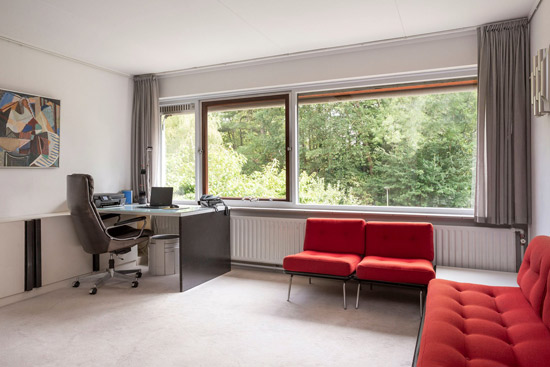 As for the outside, that's described as 'spacious' front and back, with much of it laid to lawn. There is also some patio space just under the balcony, a large driveway and a double garage.
In the UK, this kind of house with this space in a good area would be seven figures. This house in Enschede is €625,000, which works out at around £538,000 at the current exchange rate.
Images and details courtesy of Funda. For more details and to make an enquiry, please visit the website.