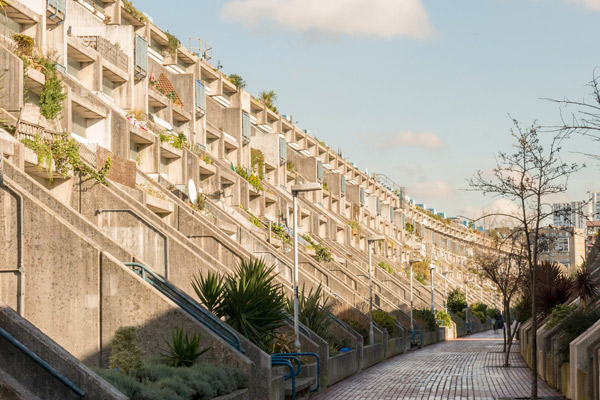 An opportunity to move into this much-loved development. This 1970s Neave Brown apartment in Rowley Way, London NW8 is just up for sale.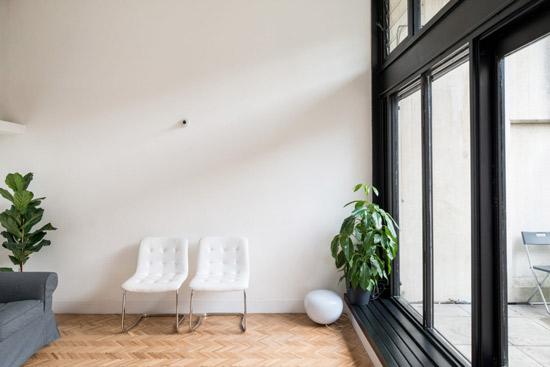 It is hard to imagine that this development was built as local authority housing. But that was the case back in the late 1960s when this was designed ahead of construction over the next decade.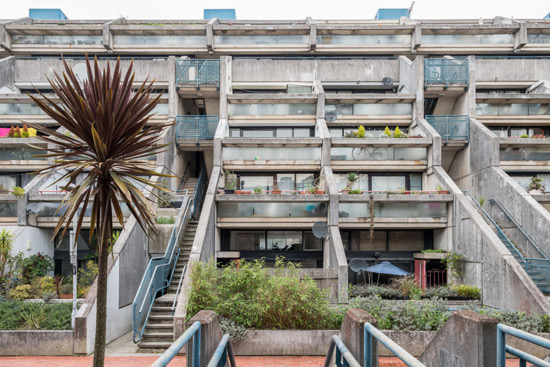 This duplex apartment is on Rowley Way, which can be found on the iconic Alexandra & Ainsworth Estate in St John's Wood to a design by noted modernist architect Neave Brown.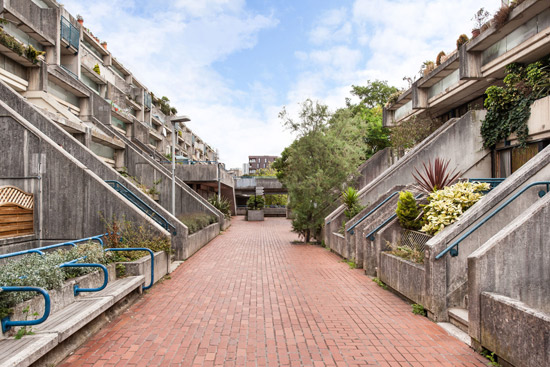 As I have mentioned in the past, the Alexandra & Ainsworth Estate was part of the progressive social housing undertaken by Sydney Cook on behalf of Camden Council in the 1970s. You can find all about that in the wonderful Cook's Camden book by Mark Swenarton. Local authority housing never looked like this before or after, hence why these apartments have become so sought after.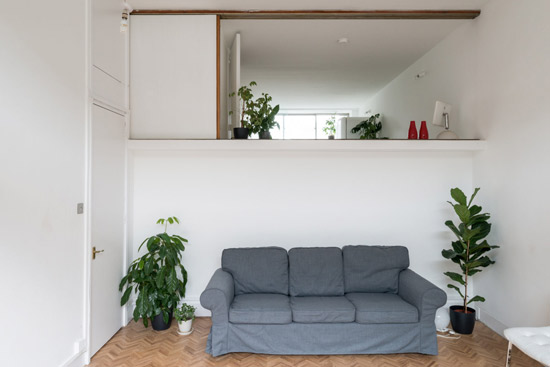 Despite a rare Grade II* listing by English Heritage it has been tough to buy these places in the recent past. I don't know if that has changed (the agent doesn't mention it), but they used to be cash-only sales, with the construction method meaning it was near impossible to get a mortgage on one. As I said, that might have changed, so have a chat with the agent, as they should have an insight.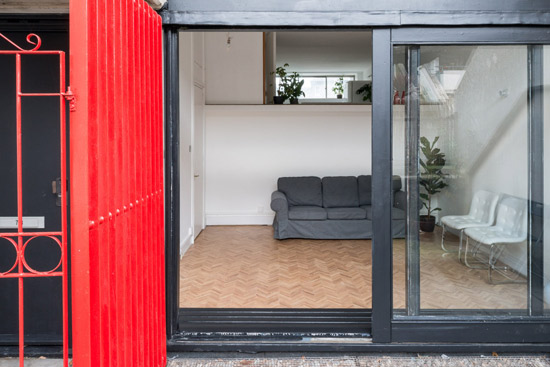 If you have finance in place, you will want to know all about the one available. This particular apartment is accessed via the ground floor and 'secluded' from the promenade, behind a set of Brown's ziggurat concrete stairs and mature bamboo planters.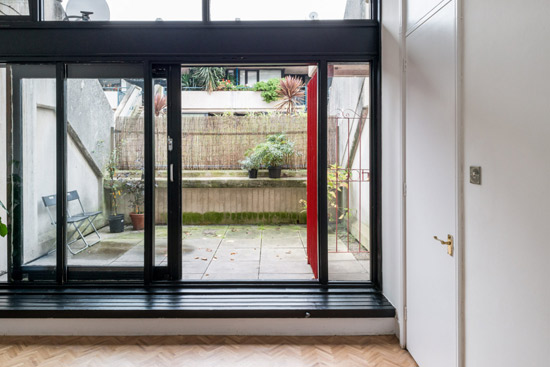 When you do get on you'll find 9965 sq. ft. of living space over the two floors. A clever bit of design too, one that maximises the natural light within the apartment. There's more of that than you might expect.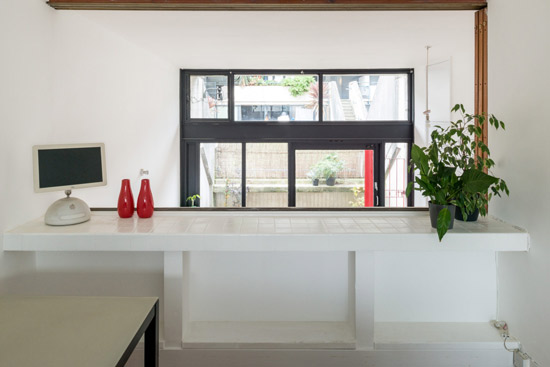 On the ground floor is a double-height living room with glazed doors opening out onto a private terrace. The ground floor then splits, leading up to a mezzanine-level kitchen and dining room.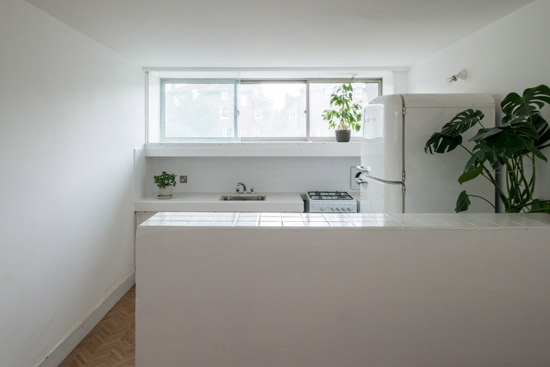 There is also a bedroom on this level of the apartment with 'generous built-in wardrobes'. The lower-ground floor is made up of two further double bedrooms, a family bathroom and separate WC.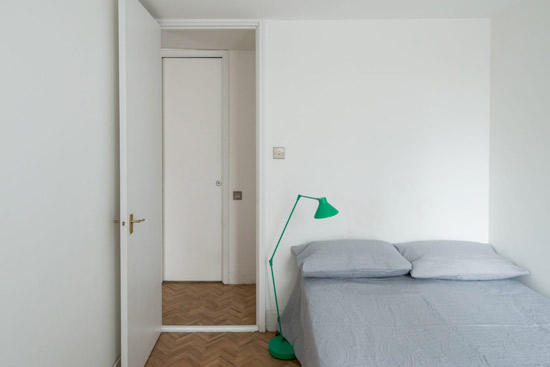 Of course, the appeal of living in Rowley Way is the main pull and being local authority, you can't expect notable period details beyond the front door. However, the current owner has recently fitted oak-parquet floors across the whole of the apartment and what original features that were in the place are pretty much still intact, including ceramic-tile worktops and a 'partitionable' mezzanine with wooden sliding shutters.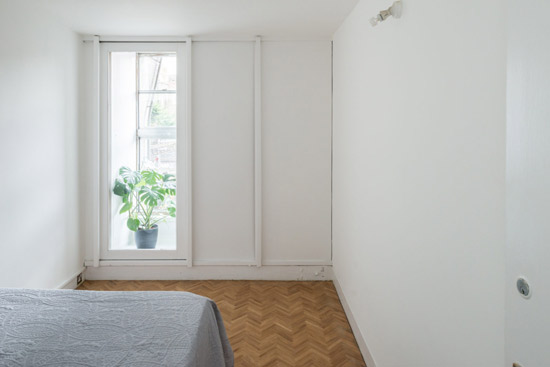 Outside of that, residents are able to rent spaces in the estate's lock-up basement car park as and when spaces become available, should that be a necessity for you.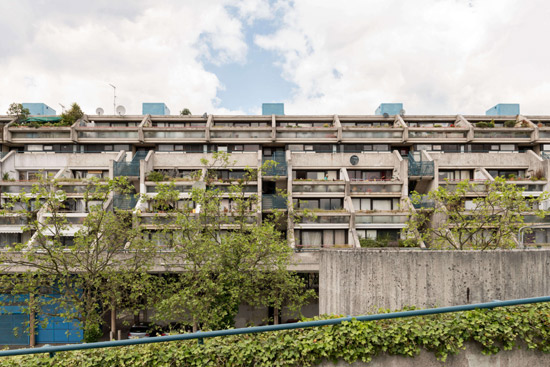 Note also that this is leasehold, which has 110 years remaining and there is a service charge payable, currently at £2,100, which covers buildings insurance, freeholders' administration and management charges plus repairs to shared areas and the outside of the building.
As I said, not sure how mortgages play out on Rowley Way these days, but regardless of that, the price is £450,000.
Images and details courtesy of The Modern House. For more details and to make an enquiry, please visit the website.