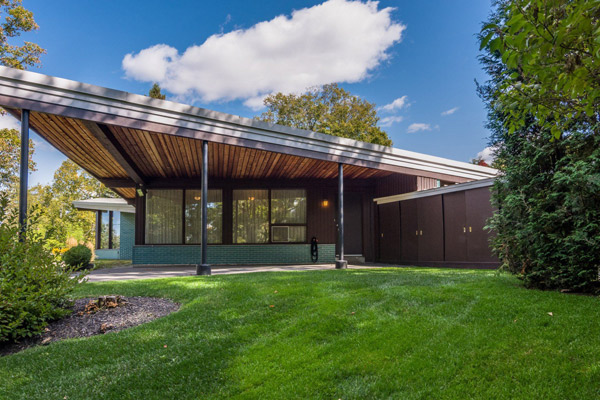 Pretty much perfect if you love the style. A 1950s Jacques Coutu midcentury modern house in Laurentides, Quebec, Canada.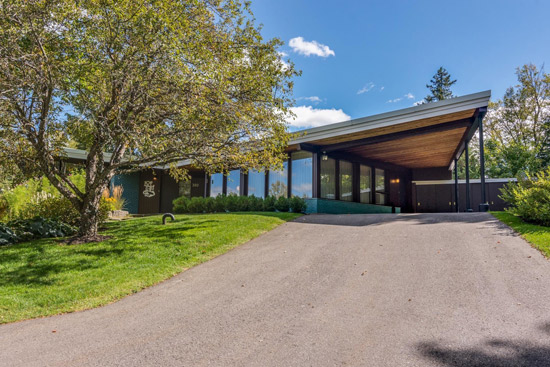 I don't think this 1959 build is a time capsule, although you could describe it as one. It's more the case that someone has taken a lot of effort to maintain its period character. The same family in fact, as this has never been offered for sale since construction.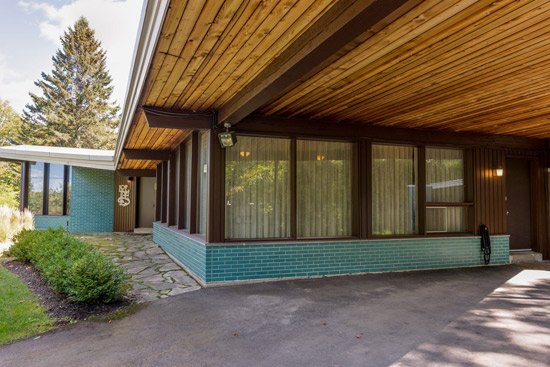 I'm sure that involves maintaining much of what was originally here. But everything looks so immaculate. It's as if someone has spent a lot of time trying to build on the 1950s midcentury modern look by restoring, renovating and adding in where necessary. That's why I am describing this one as perfection. Everything looks 'just so'.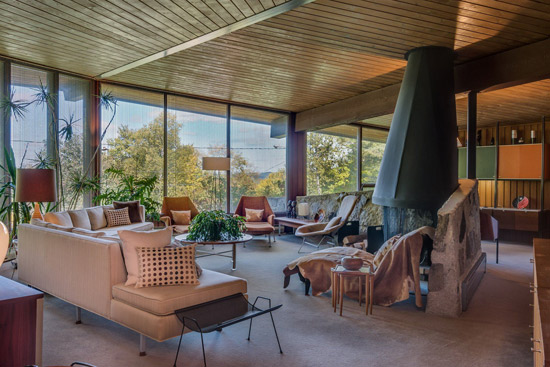 Of course, having a wonderful piece of architecture always helps with that This one, which is apparently in the 'prestigious area of the Blue Summit', has everything you would hope for in a midcentury modern design of the 1950s.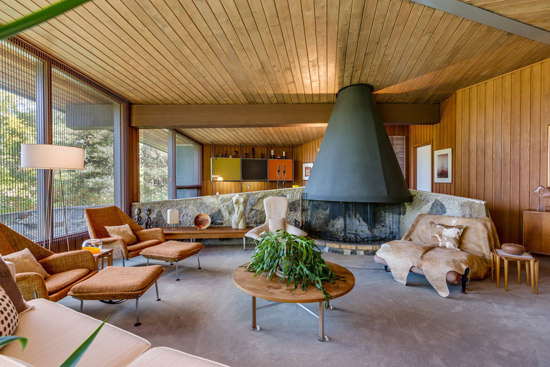 Angled roof? Of course? Walls of glass to take in the views from its raised location? Certainly. A single-storey, open-plan living space? Goes without saying. But the smaller details are what makes this special.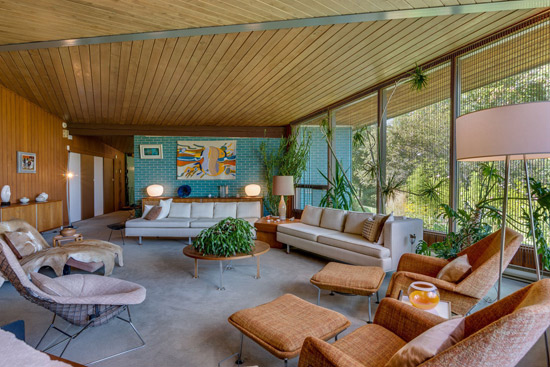 Check out that roof overhang, the turquoise bricks and once inside, those timber ceilings, the stone features, that amazing fireplace, the wood-clad walls and the stair rails for example.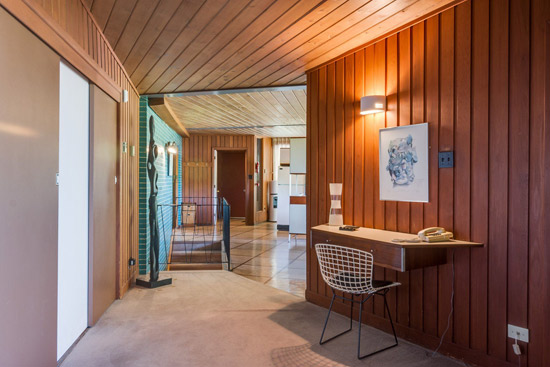 And that's before I talk about that amazing kitchen space with vintage appliances, the period-perfect bathrooms, the built-in furnishings, the light fittings and so many midcentury modern pieces of design scattered around the place.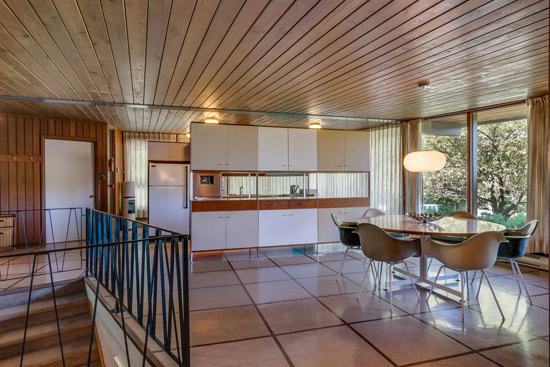 Whether you could do a deal for those isn't clear, but with an asking price less than you might think for the house (I'll get to that in a moment), there might be scope to push the boat out a little further and try and keep a number of the key details in place. It wouldn't be quite the same without them.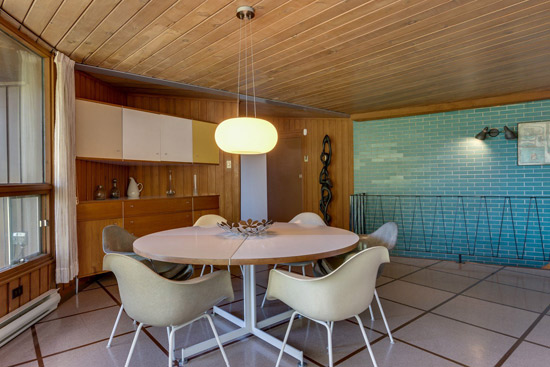 Of course, as well as a shrine to midcentury modern design, this is also a home and as such, I need to talk about the living space, which covers something like 3,200 sq. ft. in total.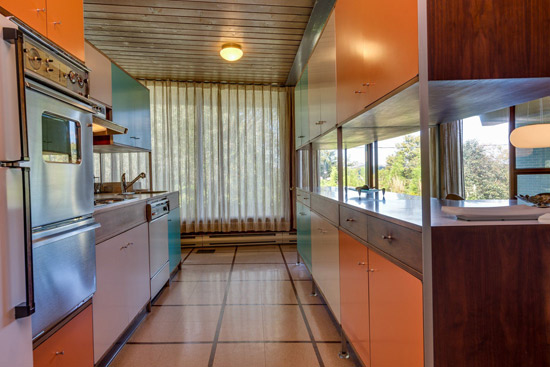 That kicks off with the entrance hall, accessed via an impressive front door, leading onto what is rightly described as a 'huge' living room with walls of glass, taking in views of the nearby mountains and lake.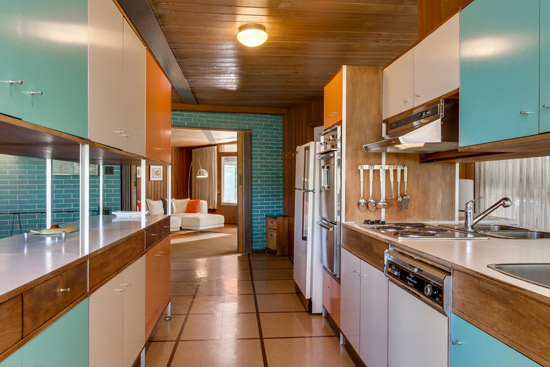 Described as the 'soul' of the house, it has that wonderful circular fireplace, wooden 'cathedral' ceilings and large beams. Although your eyes are probably drawn as much to the furnishings as the living space. Just off this area is a recessed office.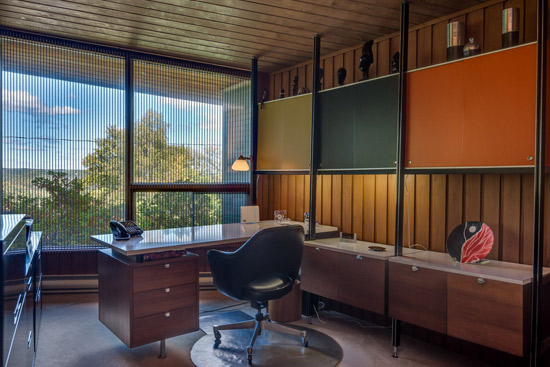 To the right of that is the dining room and the kitchen, open to each other. The kitchen is worthy of an article in itself and offers more every time you look at it. Those Eames-like cupboard units for one, as well as the vintage appliances within. It might not be the most practical of kitchens, but it is one of the more stylish.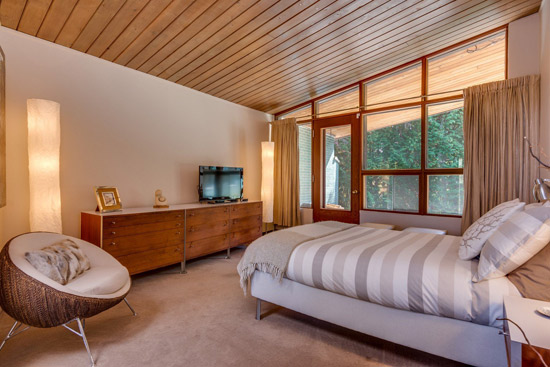 Beyond that is the family room, complete with wooden ceilings and a view onto the courtyard.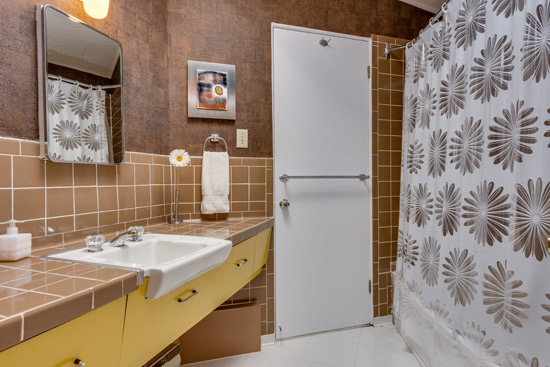 A master bedroom further along, with access to a stone terrace and one of the two retro bathrooms. Again, I could talk about the bathrooms for some time, but just have a look and see for yourself.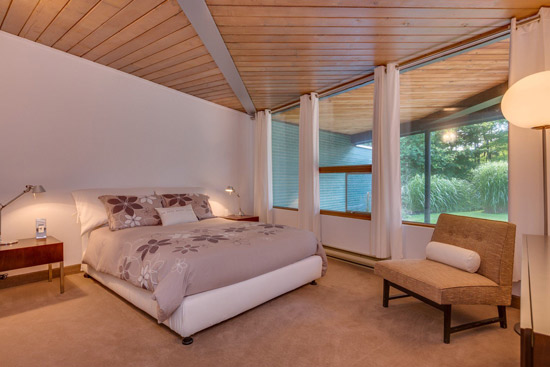 There are four more bedrooms grouped together, all of which share another of those amazing midcentury modern bathrooms.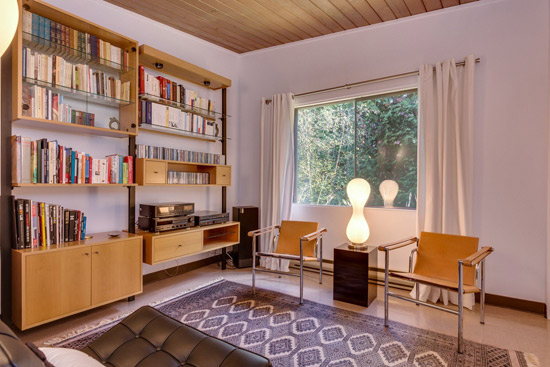 That's almost it apart from the outside space, which is another key selling point of the house. You might not notice the 'hidden' storage space (for good reason), but you will spit the carport to the side of the house, able to cover two cars.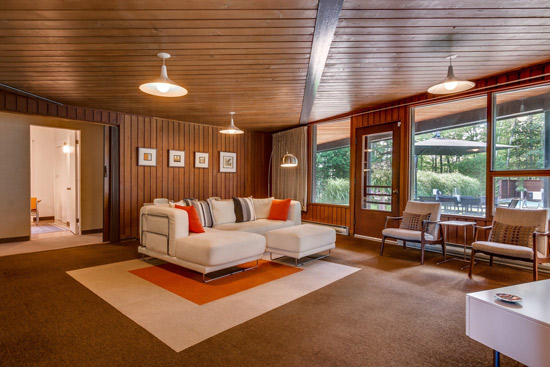 Further along is the well-maintained garden area, complete with a modern swimming pool surrounded by granite stone and terraces. Your very own holiday getaway.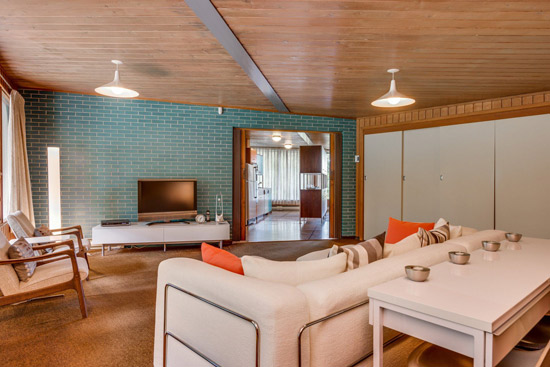 The images tell the full story and there are more of those on the agent's site if you want them. If it appeals, the house is up for $499,000, which works out at £297,473 at the current exchange rate. A move to Canada has never been more appealing.
Images and details courtesy of Via Capitale. For more details and to make an enquiry, please visit the website.