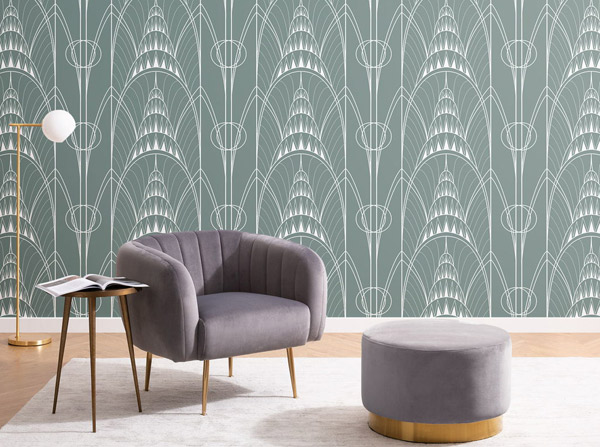 We are a little ahead of it, but the Chrysler Building art deco wall murals have made to celebrate the building's 90th anniversary.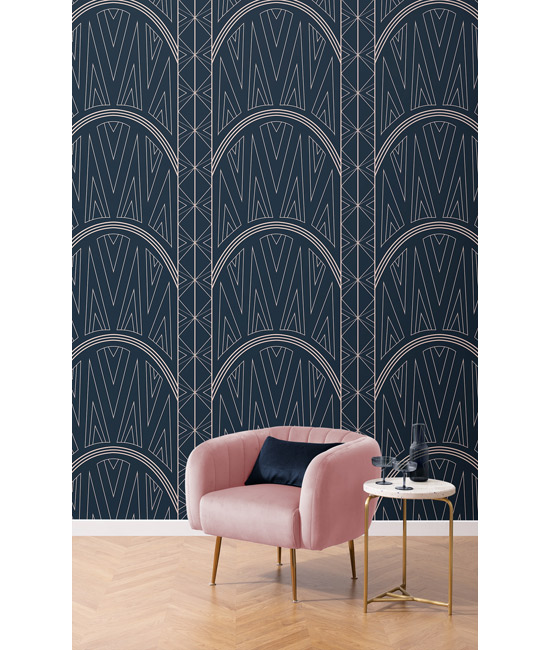 Two designs, both the work of Murals Wallpaper, a maker I have featured on this site in the past. You might recall the Bauhaus murals and the Brutalist murals from last year.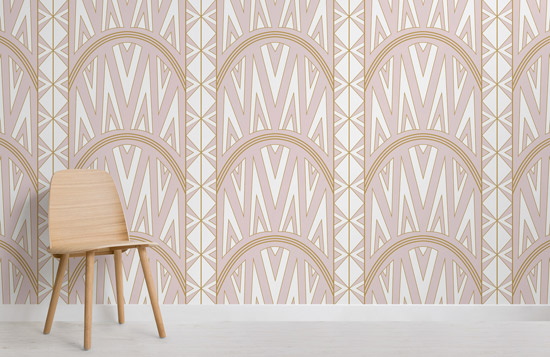 However, this time the focus is on the Chrysler Building in New York, which actually celebrates its 90th anniversary in 2020, having been completed on 27th May 1930 to a design by William Van Alen. An icon of the city and a must-see if you are ever in the city.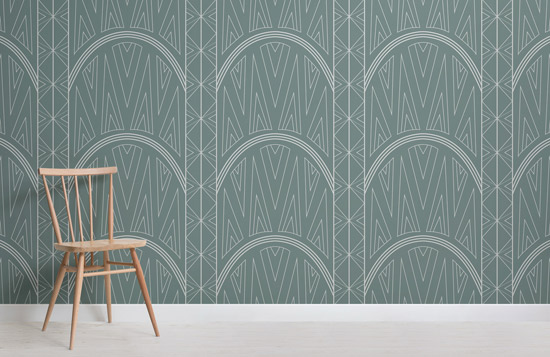 The designs here take inspiration from its notable art deco design – the structure's stylised sunburst motifs, triangle formations, stacked arc details and mix of curved lines and sharp angles, which can be seen in the elevator, lobby, and famed terraced 'crown' sitting at the top. All are features that inspired the motifs in these murals.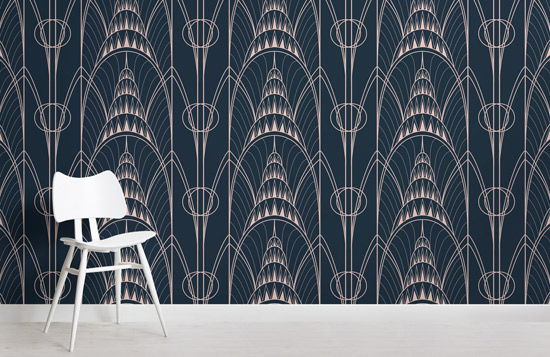 Three colours for each are available and the price depends on how big your wall is. But as a guide, you are looking at £36 per square metre.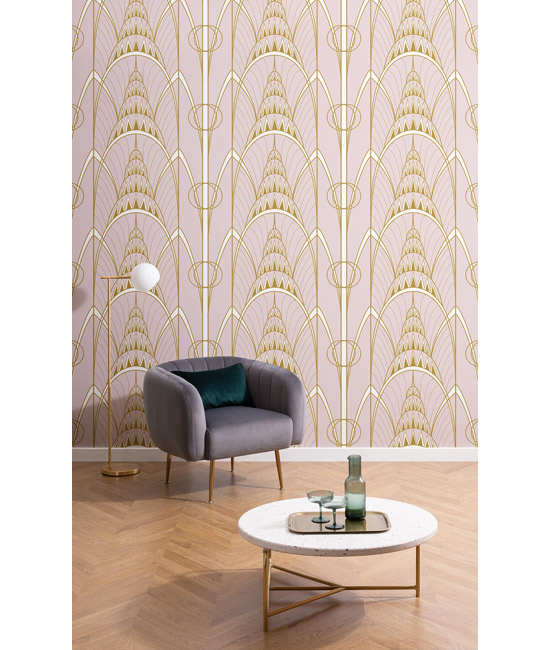 You can find out more about each design and check out the other art deco murals at the Murals Wallpaper website.