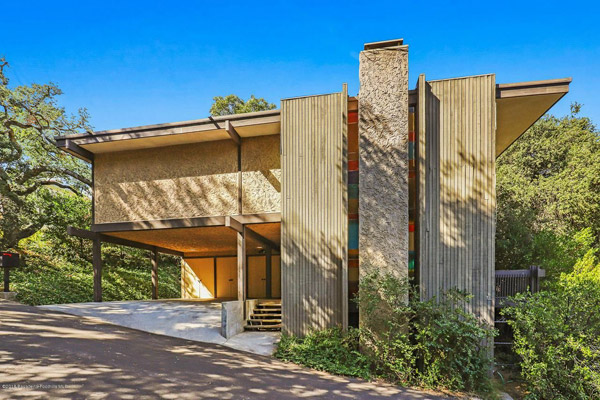 Now, this is lovely. A 1960s Buff & Hensman time capsule in Eagle Rock, California, USA with so much to appreciate.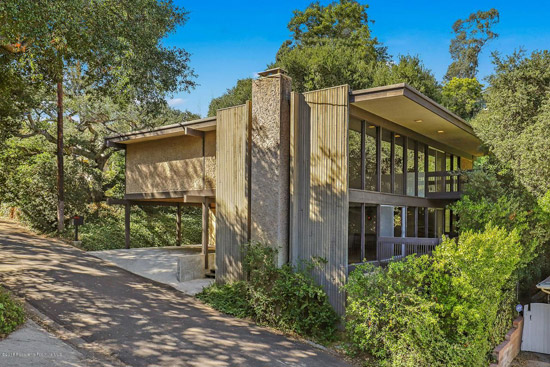 As you might have guessed, this house has never been on the market since it was constructed back in 1968. Someone commissioned it, had it built and loved it for a long, long time.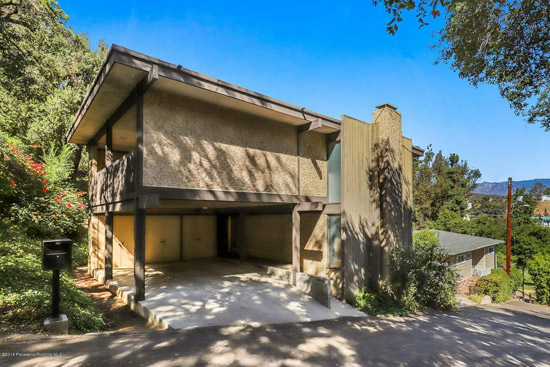 That 'someone' was Omar Paxson, a playwright, director and professor in the Occidental College theatre arts department. In fact, that college is just a short distance away.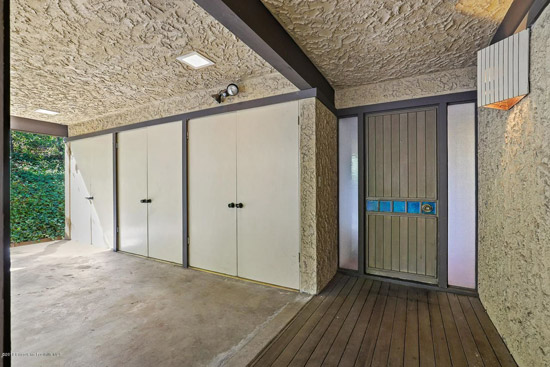 It is now in need of a new owner and perhaps a bit of work too. I know, I like the idea of leaving this exactly as it is, but in reality, this is a house in need of a little upgrading. I'm personally not keen on all the tiled floors. It also needs someone to fill a lot of space. You get 1,936 sq. ft. inside this one.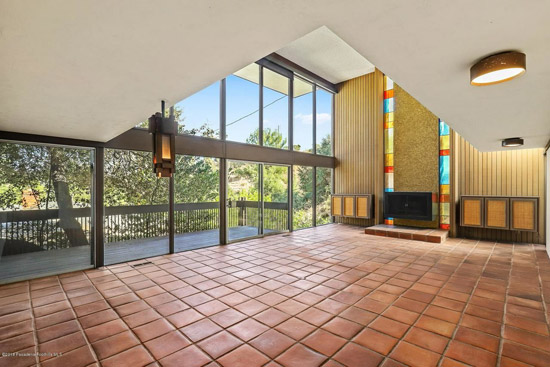 But some things really don't require a change at all. The architecture itself is dramatic and really does require preserving. Sitting somewhere between midcentury modern and brutalism, But definitely more towards the latter, although not typical of the style or the era.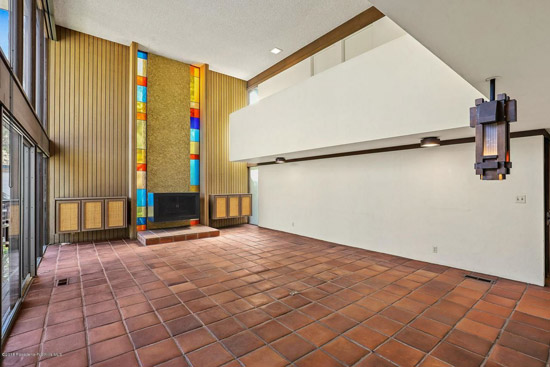 Once inside, the surroundings are equally dramatic. There is only one place to start, which is that reception space and its incredibly high ceilings, walls of glass and the coloured glass feature around the fireplace.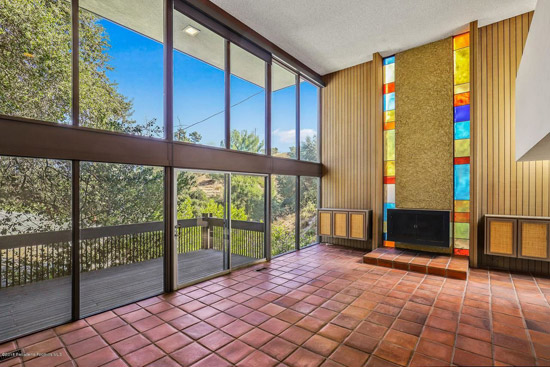 Note that the unusual light fittings are original to the house, custom pieces designed by architect Conrad Buff.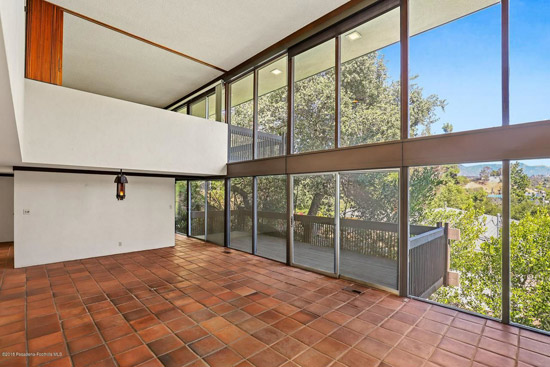 The rest of the space fades into the background by comparison but is still interesting nonetheless. Terrace space is plentiful and I love the balcony that overlooks the reception from the bedrooms. An original 1960s kitchen to enjoy too and one that still looks surprisingly contemporary.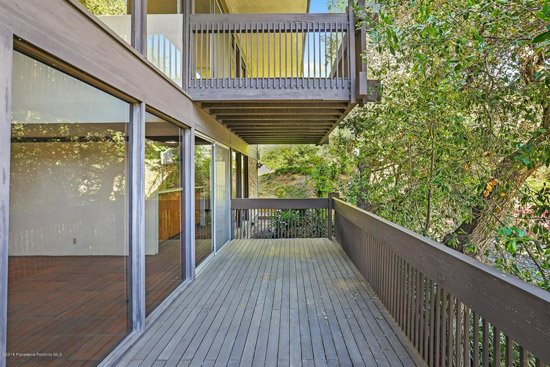 Yes, things do look a little plain in parts, but that's down to this being an empty house. With a fresh finish and the right furnishings, someone could bring this one back to life in no time I would imagine.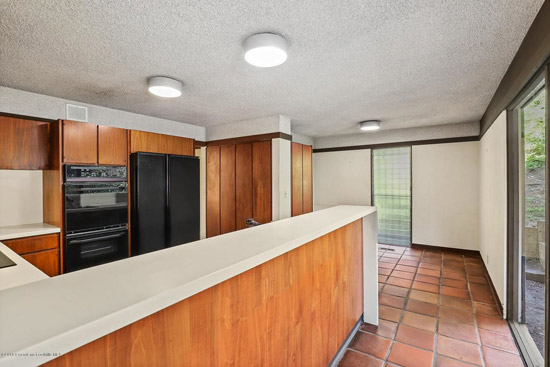 I mentioned the space, which breaks down as a ground floor with the main reception, officially listed as a living room and dining room area. Beyond that are the kitchen, breakfast area, a bathroom, and a covered decking area off the reception. A carport also connects to the ground floor, with storage space beyond.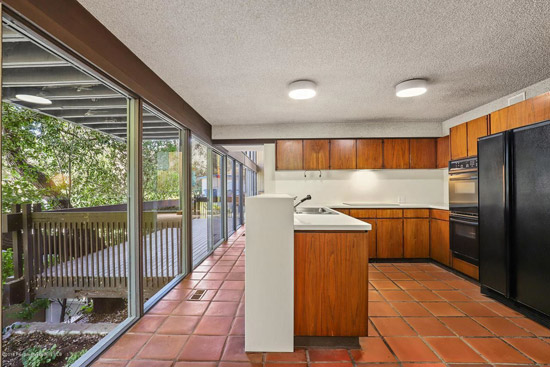 The upstairs floor is partly taken up by the void left from the double-height living room below, but also includes the master bedroom with walk-in dressing area, bathroom and covered deck, two further bedrooms with storage and access to a covered balcony and a final bathroom.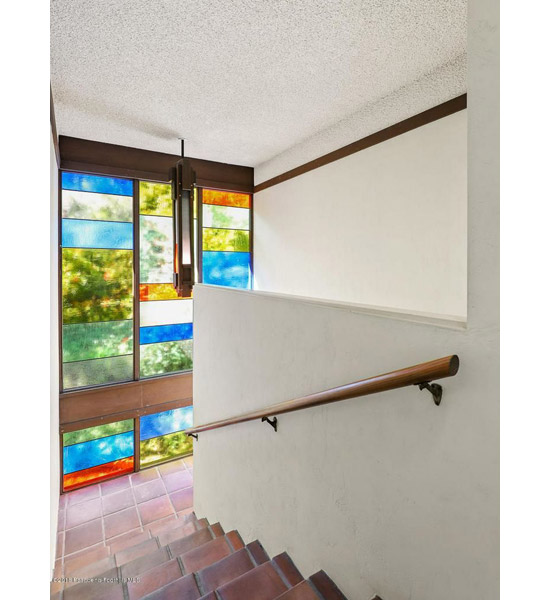 It looks to be on a decent-sized plot too, with the house nestling amongst the trees for a little extra privacy.
Not cheap at $1,210,000. But I suspect that's not bad value for this area and with the right work, it might be worth much more.
Images and details courtesy of Pacific Union. For more details and to make an enquiry, please visit the website.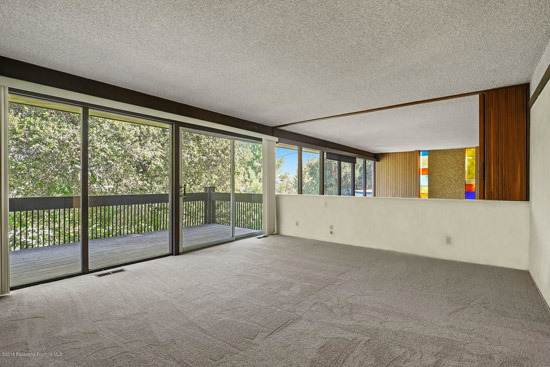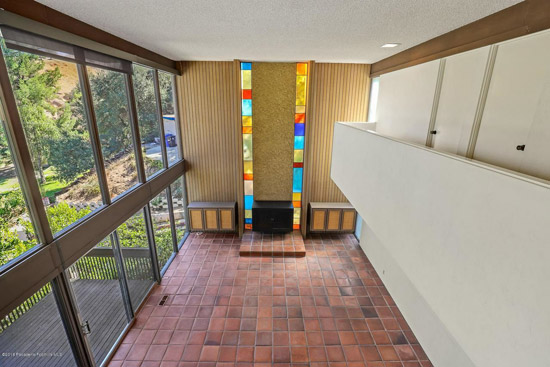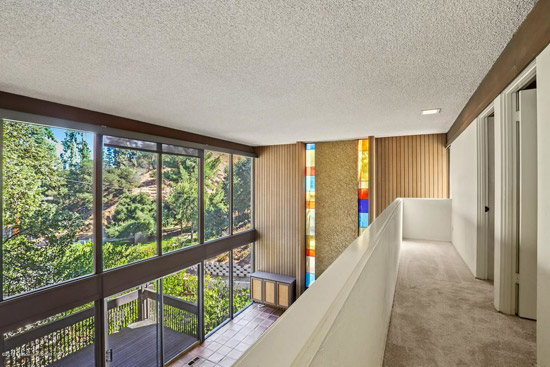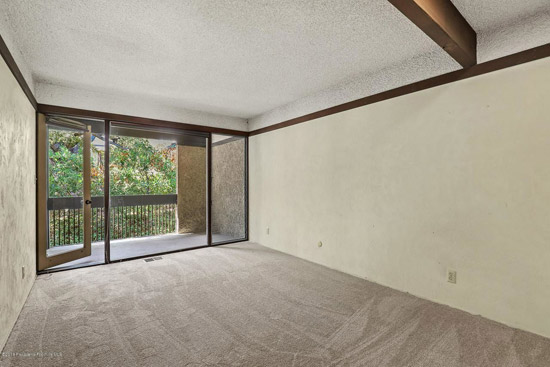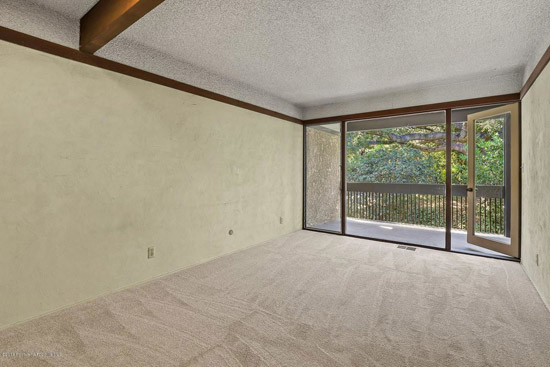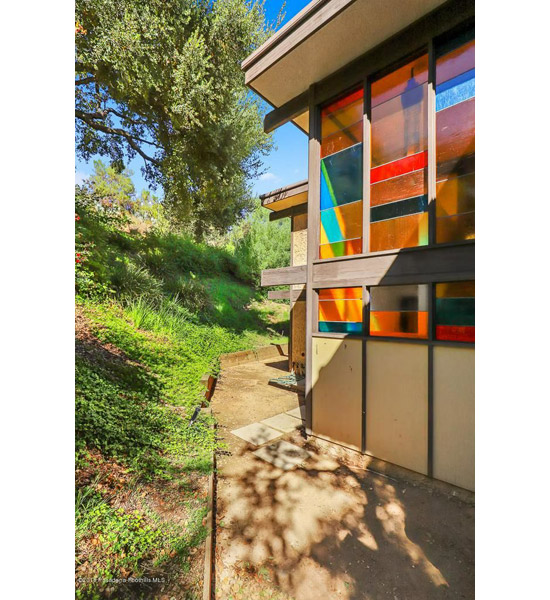 Property Location