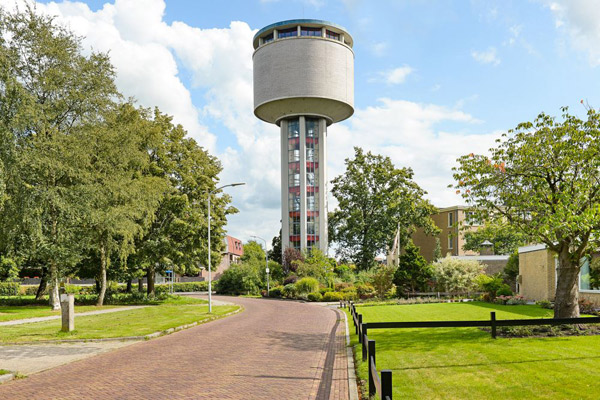 This will excite a lot of you. This 1960s modernist water tower in Assen, Holland is an ideal Grand Designs project and for next to nothing.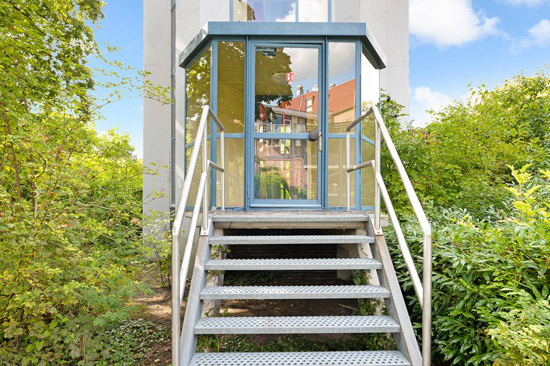 It's an interesting one for many reasons. But for me, the most interesting thing is that this one doesn't go to the highest bidder. It is all about finding someone who has the most feasible and realistic plan for responsible re-use within three years.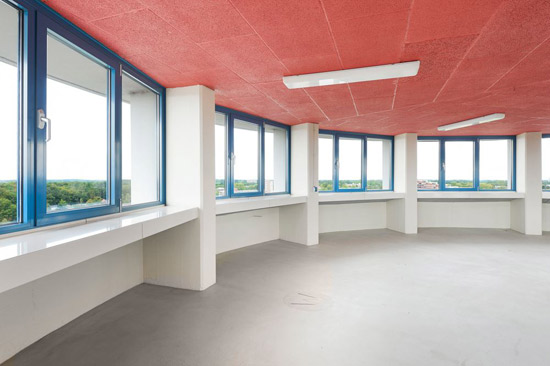 This isn't the first time I have featured a water tower with a potential for development. A couple of others in the UK have been on these pages, but nothing quite like this one. This is a very special water tower.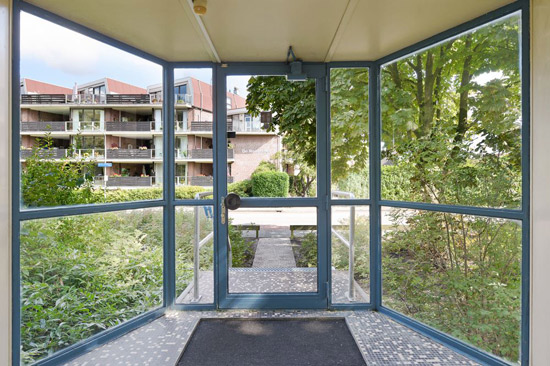 The Assen water tower was designed in 1960 by architect W. ter Braake, replacing an older water tower nearby. It stands around 34m high and consists of a hexagonal shaft and a cylindrical reservoir with a flat roof extending out above. The good news for potential buyers is that the tower and its water reservoir (which has a capacity of 550,000 litres) was renovated back in 2007.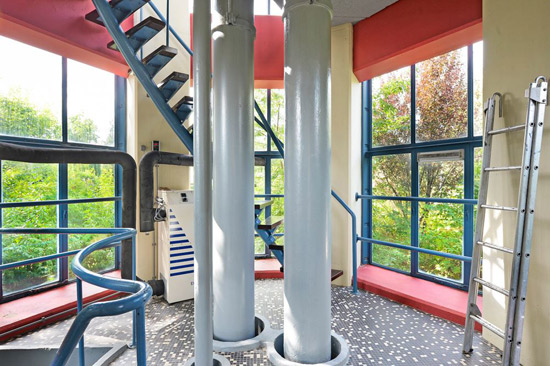 As a result of that, the jointing and concrete work has been repaired and the roof has been 'renewed', but at the moment it does still lack a purpose with it no longer being central to the supply of drinking water in the area.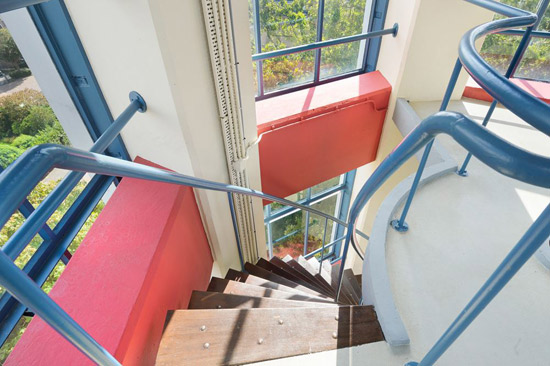 Ownership is still with WMD Drinking Water, who want to give it a new lease of life rather than demolishing it. As a result of that, it is being offered for a very low price to the person who is willing to continue the renovation and make it a profitable venture once more.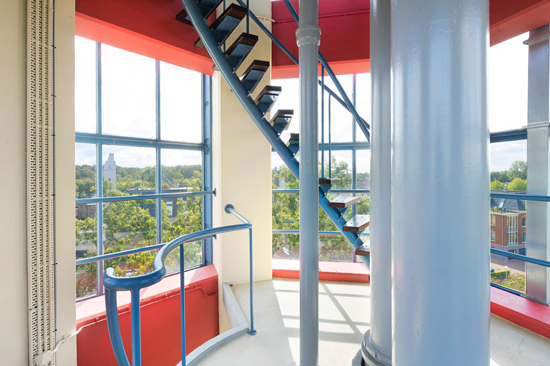 What could you do with it? Well, that's really down to you and your imagination. Potential uses include a small store, a possible bed and breakfast, maybe an Airbnb stopover in the city or just a place to live or work. All uses are being considered as long as it involves keeping the tower and giving it fresh life and the character of the water tower is still in place.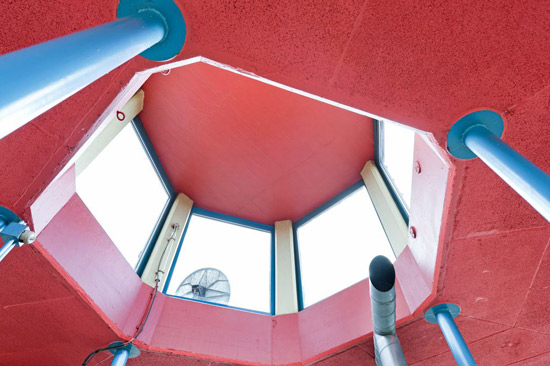 Most of those uses would involve considerable expense and the fact that you have to ascend so many stairs might be an issue for some uses too. But this is a very rare opportunity to take control of a significant modernist structure for very little outlay and as such, it is likely to have a good number of potential suitors.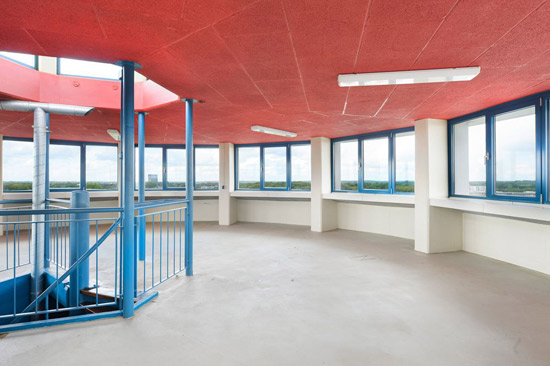 When I say little outlay, I mean it too. This is being offered to the right person for a symbolic value of just €1. Yes, a single coin gets you this amazing structure. But that's not quite all of the outlay.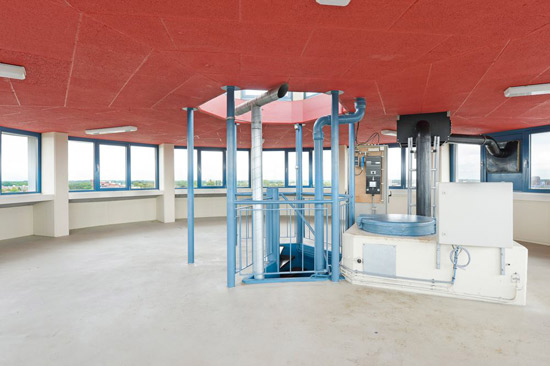 If you want it, the subsurface and adjacent plots of the water tower must be purchased as well, which seem to be owned by the local authority. The extra outlay will mean you will need to find a further €14,280 before you begin your Grand Design.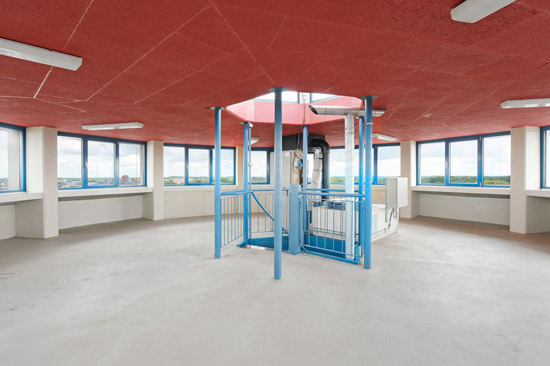 That's still not a huge amount, but the bigger costs are likely to be further down the line. I suspect a good/imaginative architect could do wonders with this and with the right idea, it might still prove profitable.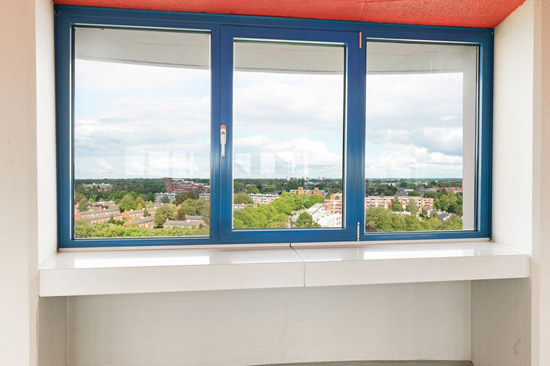 If you want more details, more images and a 360-degree video of the view around, do check out the Watertoren Assen website for all of that and more.
Images courtesy of Watertoren Assen.