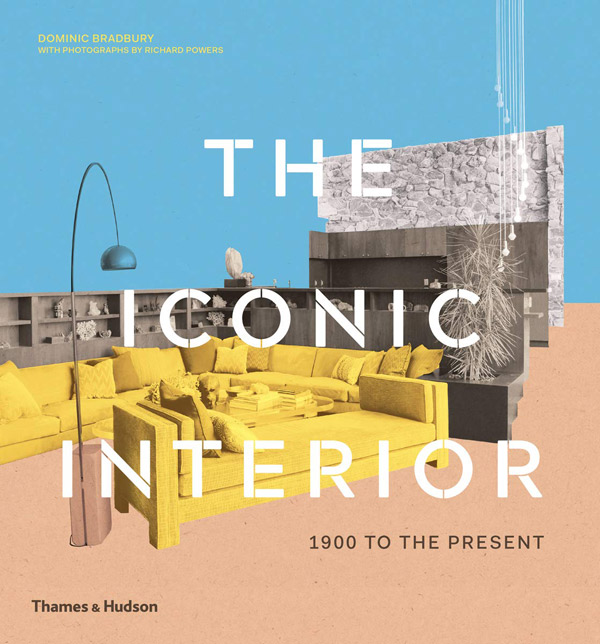 Sadly the new version of The Iconic Interior: 1900 to the Present by Dominic Bradbury isn't out until 2020. But you can pre-order now.
Dominic Bradbury has his name attached to other must-have books, such as Atlas of Mid-Century Modern Houses, Modernist Design Complete and perhaps most relevant to this one, The Iconic House: Architectural Masterworks Since 1900, which is pretty much the partner to this one, which originally dates from 2012.
But the new and second version of The Iconic Interior, described as a 'compact' volume to this one, looks at the inside rather than the outside of the house.
Published by Thames and Hudson and covering 376 pages, it features over 100 of the most spectacular interiors from across the world, spanning the 20th century through to the present day.
It includes interiors created by artists and fashion designers, architects, interior and set-designers, featuring the work of everyone from Piero Fornasetti to Alvar Aalto, MarcNewson and Matthew Williamson.
The interiors are arranged by chronological order, with colour photography and texts recounting the stories behind the designs. Styles from minimalism and Art Nouveau to Gesamtkunstwerk creations that defy definition, they are interiors that will fascinate and inspire.
If you want to pre-order the new version, you can do that ahead of the 27th February 2020 launch, priced at £24.95.
Find out more at the Amazon website
Note that copies of the old and less compact version are still available, but it sells for £38.