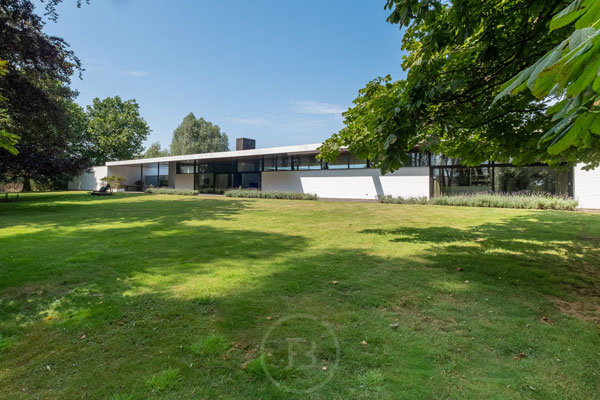 This 1960s Konstrukto modern house in Tielt, Belgium is both well-preserved and now a listed monument. It's also just up for sale.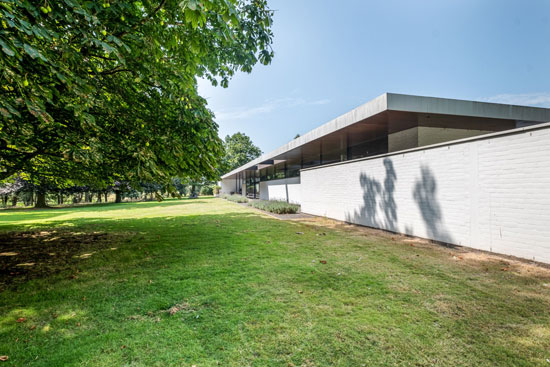 It was built in 1969 using an earlier 1964 design by renowned architect firm Konstrukto. Only, it was a design for a private residence for another architect, Georges Vandenbussche.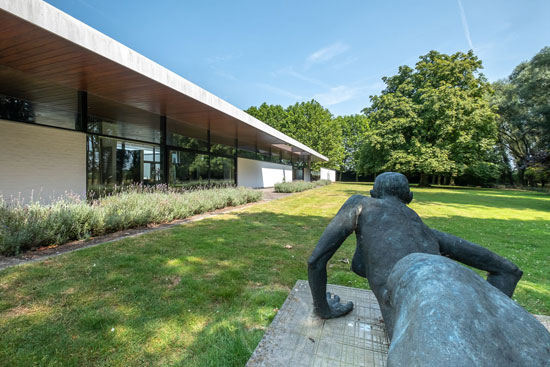 Has it changed much? You know, I don't think it has. Yes, there are some contemporary details here and there, but nothing that would bother a prospective buyer and fan of something from this era.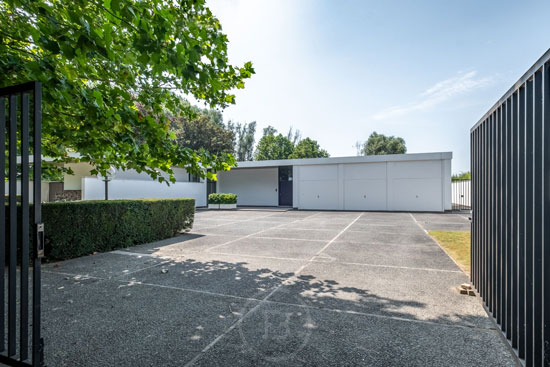 I am looking around and seeing obvious new additions like a modern-era TV, possibly a newly-fitted bathroom and maybe some cabinets here and there. I can't see the kitchen I'm afraid, which is usually a good barometer of things. But overall, I don't think there is much of a departure from the original 1960s architecture or interior.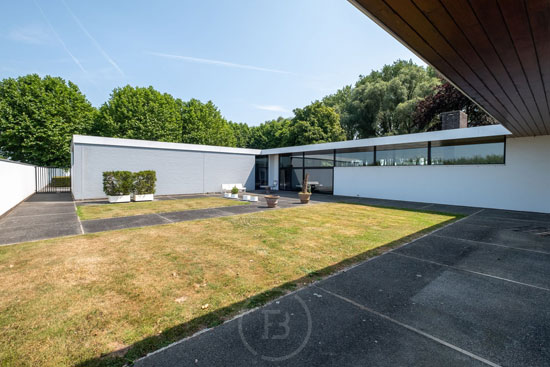 Talking of the architecture, that is something special. Integrated into a large plot of land, this wide property sits across the width of the land, with access via a long driveway flanked by hedges and rows of trees, with a gate opening onto a paved courtyard with parking.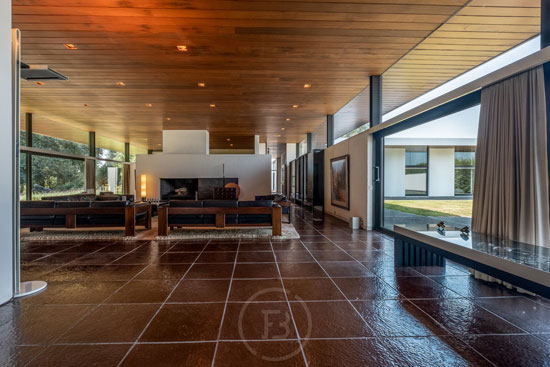 Beyond that is the single-storey house itself, typical of designs from Konstrukto in the 1960s. Flat roofing throughout, white-painted brick construction, visible bearing structures and full-height glass sections to frame the views beyond. There's also a continuous straight awning, so no direct sunlight enters in the summer months.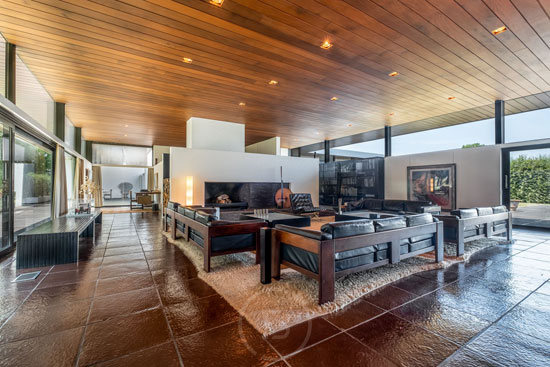 The inside is just as dramatic. Perhaps even more so. Open spaces, not least with the main reception, along with timber ceilings, dark brown ceramic tile flooring and white-painted brick walls.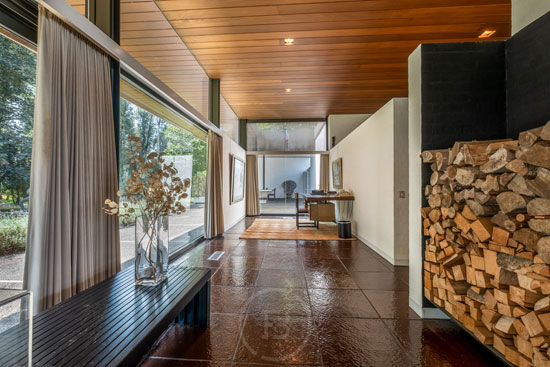 A lack of inner doors and the use of half-height partition walls boost the openness of the house too and some lovely details, such as custom furniture and lighting, and the frequent use of wooden benches. No windows sills either, which is intentional to cut down on the amount of dust gathering.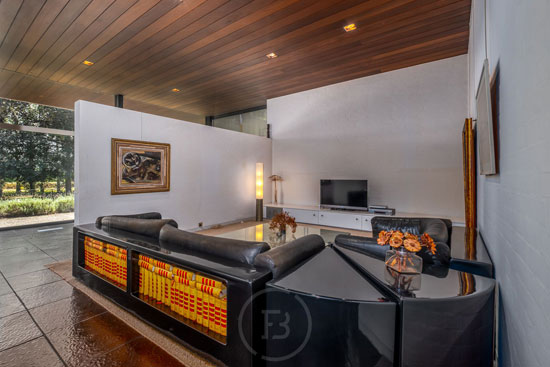 Bags of living space, as you might expect looking at the photos. The house has a U-shaped floor plan that offering something like 600 sq. metres of living space.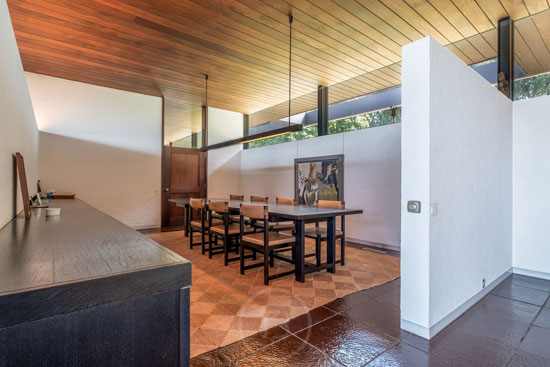 In the eastern part of the house, you will find the entrance hall, access to the garages, storage rooms and a service entrance.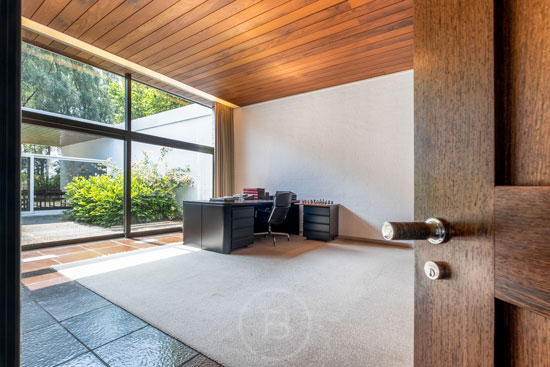 In the southern part are the main living areas which include a playroom, the kitchen, living room, writing corner (aka office), a TV room and the library.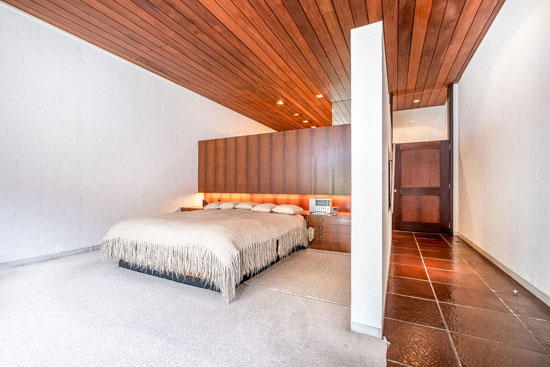 On the west side, are what is described as the 'night quarters', which are the bedrooms, guest rooms and bathrooms separated by a corridor. There are five bedrooms and two bathrooms in total.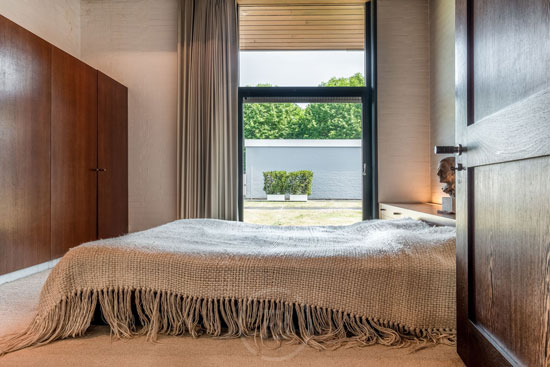 Plenty of space outside as well. I'm not sure exactly how much but the plot is described as large and the images bear that out. Notice those sculptures in the garden too, which are almost certainly original to the 1960s. People just don't commission things like that these days.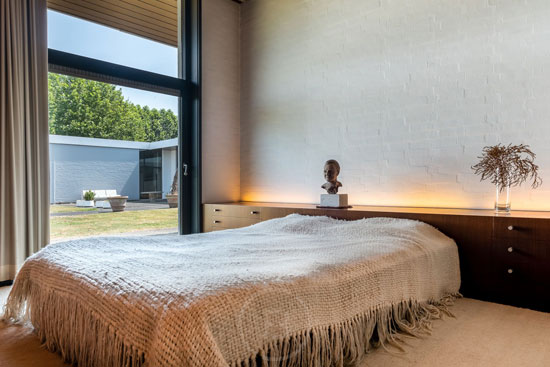 Listed monument, big plot, premium finishes. Of course, this is a pricey one. Bur being in Belgium, not quite as pricey as it's equivalent in the UK (if you can find anything quite like this in the UK). The asking price is €1,495,000.
Images and details courtesy of Found Baker. For more details and to make an enquiry, please visit the website.
Huge thanks to Nicole for the tip-off.