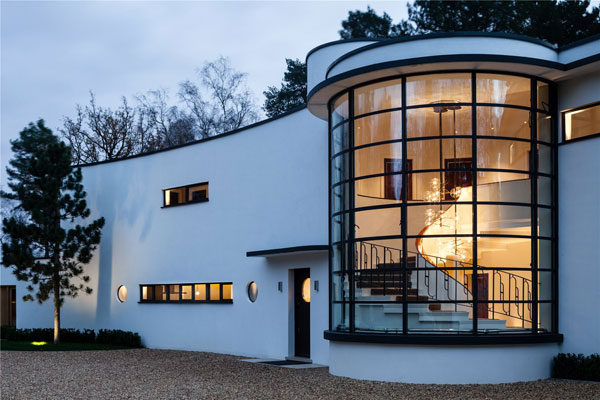 Now being remarketed, Oliver Hill's Cherry Hill art deco house on the Wentworth Estate, Surrey is up for sale in all its luxurious, restored glory.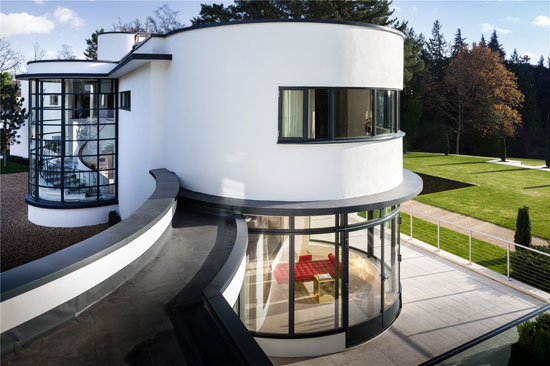 Yes, more Oliver Hill. A name that regularly appears on these pages and is perhaps best known for his work on the iconic art deco Midland Hotel in Morecambe and for the likes of The Round House in Frinton-on-Sea, Essex, one of a group of Oliver Hill designs in that area that made up the modernist Frinton Park Estate.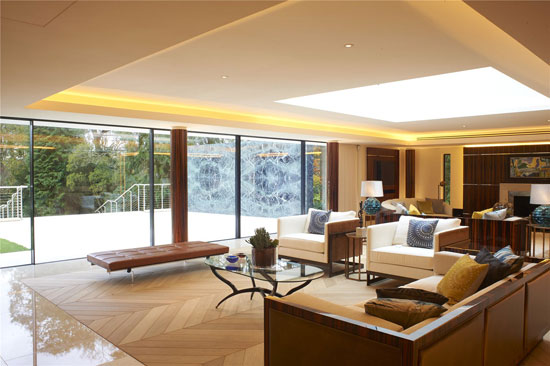 But this is a very special example. A grade II-listed property and one-time home of former U.S Ambassador John Hay Whitney and Betsey Cushing Roosevelt Whitney, who made it their home for around 30 years. I wonder if he liked golf? Because this one literally sits on a golf course in a rural expanse but is still just 45 minutes away from London by car.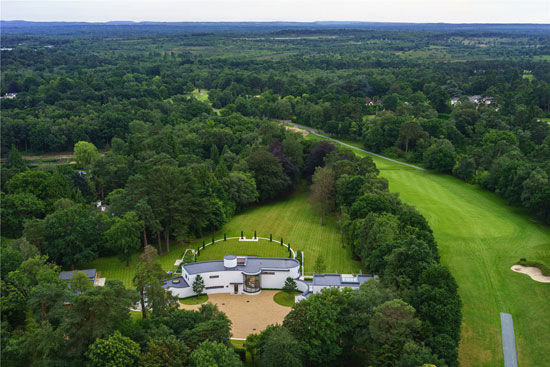 But it was some time back since the Ambassador departed. The house has had changing fortunes since. I have seen some images of the property certainly not looking its best and with that in mind, a significant renovation of this house probably made a lot of sense. Although the end result is likely to split the audience.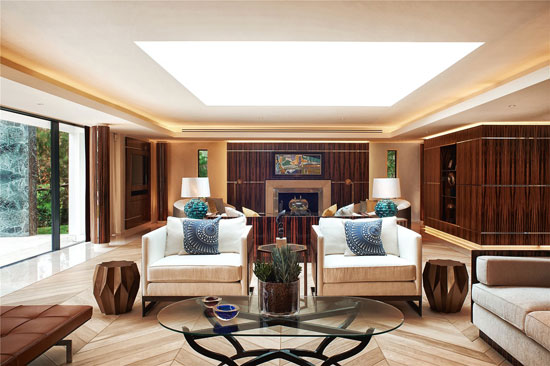 The most recent work and likely most significant was by Avanti Architects, who have quite helpfully described the work undertaken. From those notes, we can discover that the house suffered from 'recent poor quality interventions' and 'ad hoc additions', both of which needed dealing as they compromised the clarity of the original design.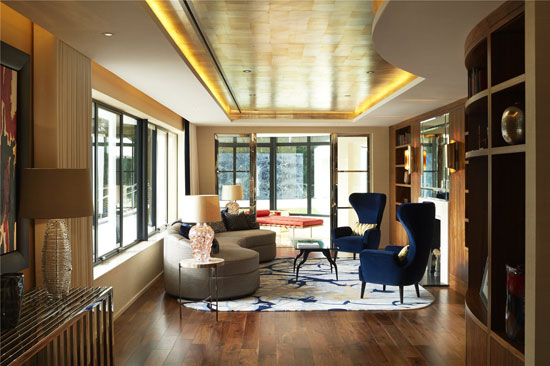 Avanti rebuilt the western curved wing of the house, 're-formed' the ground floor to provide a large open plan double height entertainment space. That linked to a new indoor pool and spa concealed below ground, with two guest bedroom suites on the first floor also created, set back from the principal facade.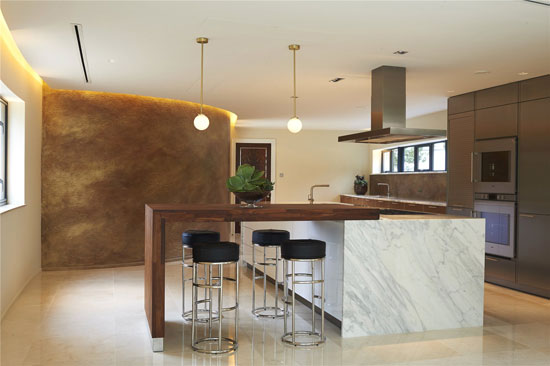 The 'original highly decorative' art deco interiors of the main house were restored and the upper floor 're-configured' to provide two master bedrooms with en-suites and dressing rooms.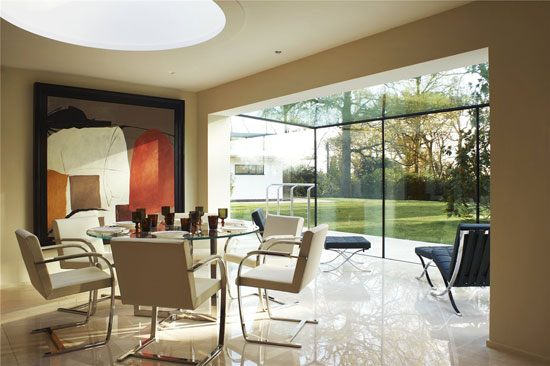 The eastern wing was also adapted to provide a new kitchen, family room, study and home cinema, with a below-ground link to a 'new self-contained staff suite' added alongside the garage. A study, laundry and wine cellar also underground, with a 'subterranean link' to a single-storey, stand-alone pavilion which offers guest accommodation, a new plant room and a large garage.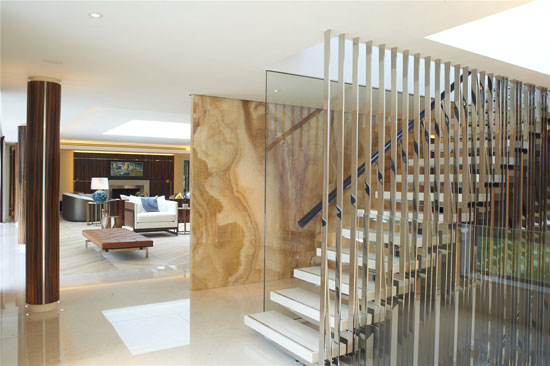 Premium materials used throughout too, with a palette of fine stone, choice veneers, chromed steel and glass at every turn. This certainly wasn't a budget affair.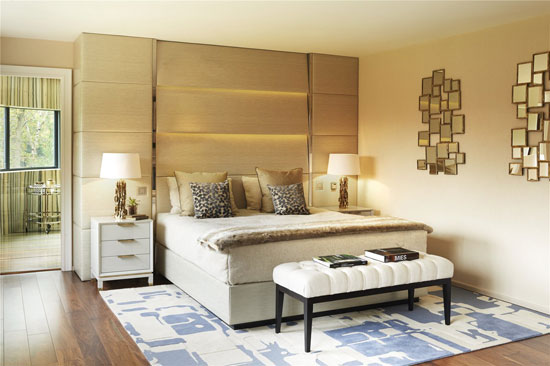 The architects believe they have created what 'Oliver Hill himself might have designed had he practised in the 21st century'. Whatever you think of it, the work has been commended by Heritage England, which is quite an accolade.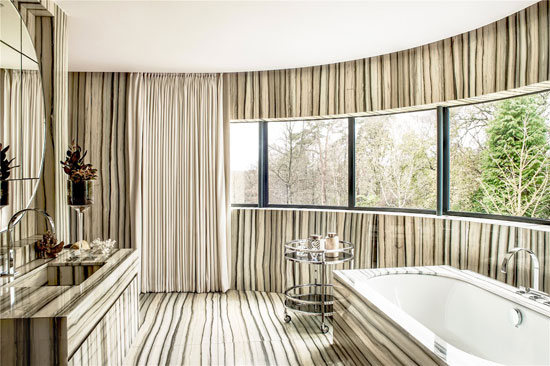 As I said, traditionalists might not like some of the finishes, but in light of the fact that so few of the original details were still in place and so many poor quality additions were also present, it is hard to criticise any work carried out.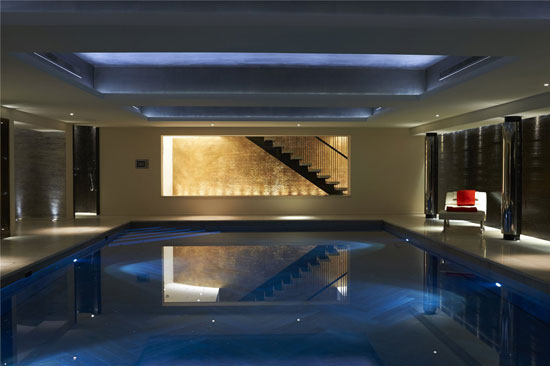 Oh yes, lots of land too. You get 4.1 acres and a position on the Wentworth Club's championship golf course too. You know that will cost money. Interestingly, it wasn't always the case. If you had jumped on this back in 2006, you could have had this one for around £4.75 million. But that was before someone spent a small fortune on bringing it back to its best. So all academic really – and just under £5 million would have ruled most of us out regardless.
But compared to the current asking price of around £30 million, it looks like something of a bargain if you had a healthy bank balance just over 10 years back. Right now, you'll need a lottery win or a family fortune to move into this one.
Images and details courtesy of Savills. For more details and to make an enquiry, please visit the website.