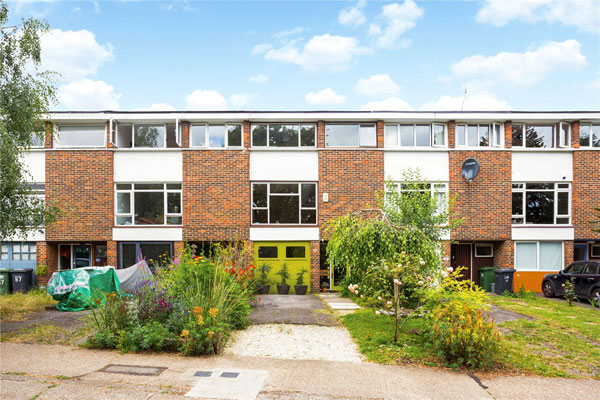 Updated with some style, this 1960s modern townhouse in London SE23 is now up for sale.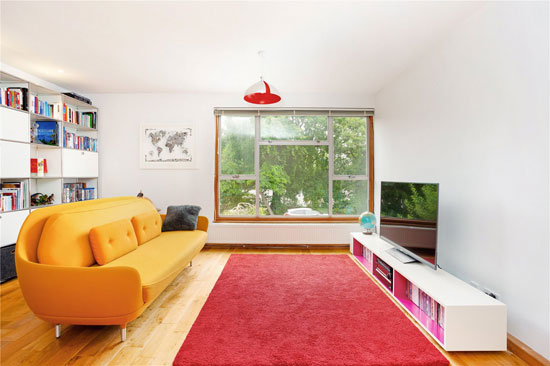 Updated and style don't always go together, but in this case, the two words do. This is a 1960s townhouse typical of the era, which is no bad thing. I love this kind of design, especially when it is as well presented as this one.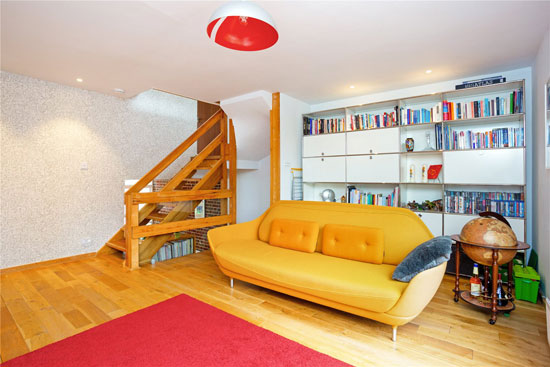 The house is part of the Hyndewood development in the Forest Hill area, a set of uniform townhouses that have aged well in over five decades. That might not be the case for many new-builds of today.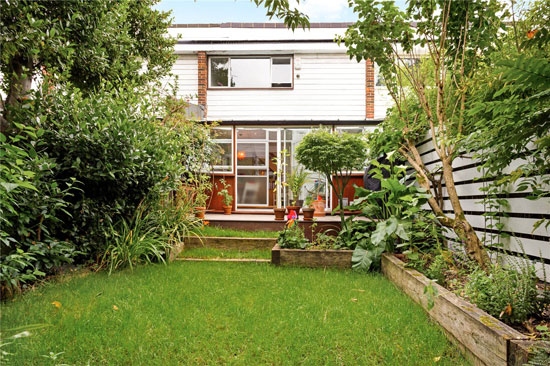 This one stands out because of its period details, but also because of a renovation that has maintained those key features while at the same time ensuring it is still a functional home in the 21st century.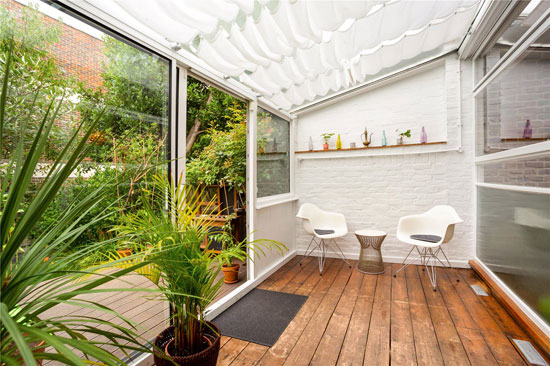 I love the large window in the reception, flooding that area with plenty of natural light. But there's also the parquet flooring, the exposed brick (some now painted white) and the open wood staircase. It looks like the original front door and garage door have been maintained too, although this one no longer has a garage. Is that study desk original? I'm not sure, but it could be.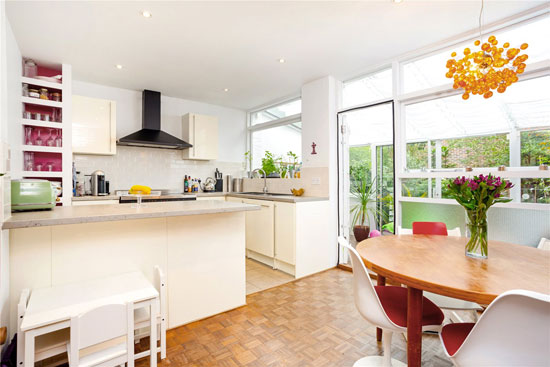 Beyond that, it's all about a clean, white finish that adds to the brightness of the place, plus fairly minimal detailing. A subtle retro vibe in keeping with the original era, but overall a very modern finish.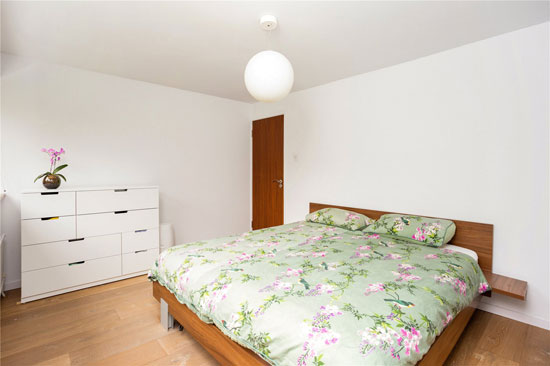 As for the living space, that's laid out over three floors, with the former garage area on the ground floor now a bedroom, with a WC and the stairs up also beyond that front entrance.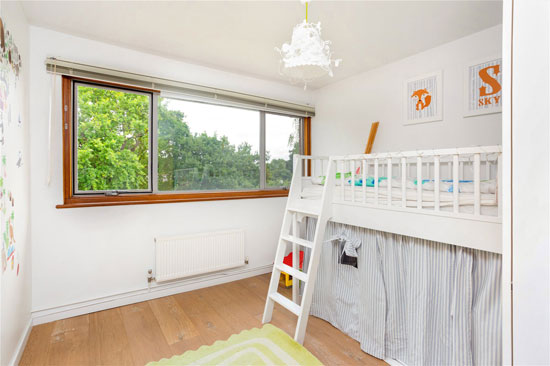 Head up the stairs and you will find the main reception area, with the kitchen and dining room just beyond it. Further on from that is some decking and continuing on, the garden, which I'll come onto later.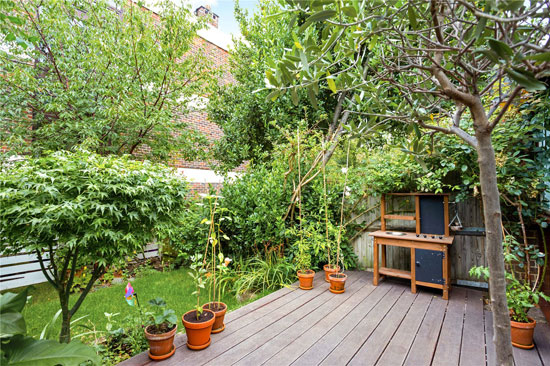 One further floor and another staircase, with the second floor offering three additional bedrooms and a family bathroom. So more space than you might initially think. Around 1,297 sq. ft. of usable space in total.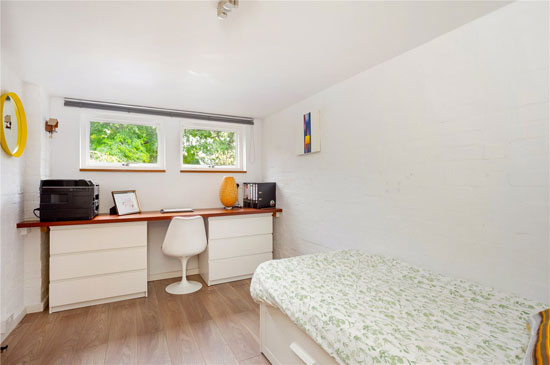 I briefly mentioned the outside space, but it is made up of a driveway at the front plus some additional greenery and at the rear what looks like a conservatory space, some decking just off that and then down some steps a small lawned area and some plants around the edge.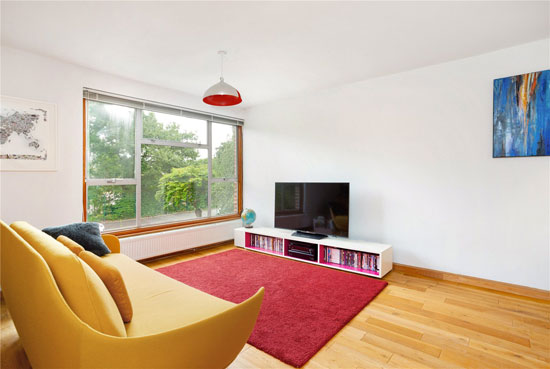 £700,000 is the asking price if this one is for you.
Images and details courtesy of Hamptons. For more details and to make an enquiry, please visit the website.