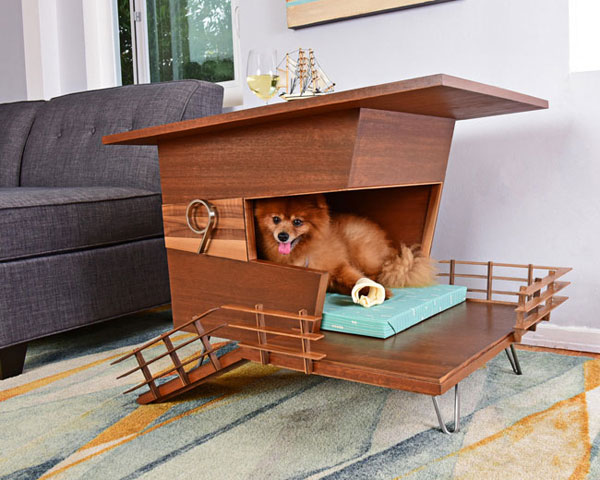 If you can't afford the full-size version, you can always get some MCM in miniature, courtesy of the midcentury modern dog house range by Pijuan Design.
Note that I independently selected any featured products in this article. However, if you buy from one of my links it may be an affiliate and I may earn a small commission.
Yes, more midcentury modern for dogs, hot on the heels of the midcentury modern pet sofas now available at Made. So if the seat wasn't enough for your four-legged friend, you can always opt for the whole house.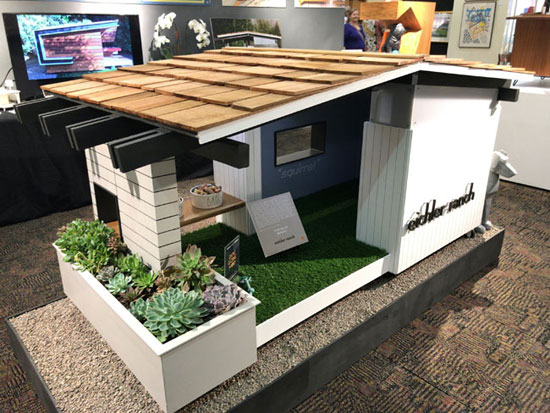 Not that these things are designed for dogs. Well, they are, as it's a place for them to live, sleep or hang out. But ultimately, these mini houses by Pijuan Design are all about appealing to the owners with a love of this kind of architecture. That's probably you and I.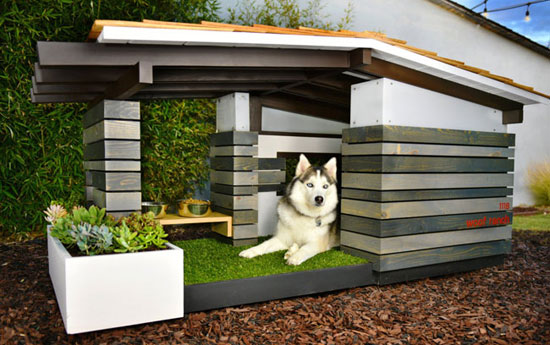 Various designs, each one custom-made out of premium materials and with incredible attention to detail. Pretty much a miniature version of the real thing. In fact, some of the houses are inspired by real houses, especially the Eichler models. But generally, you are looking at designs based around midcentury modern builds of the 1950s and 1960s. If you want to add your own twist you can do that too. Being custom designs, you can tweak each one. Although I would be happy with what the design team has come up with already.
In fact, I have picked out some of the most eye-catching designs here. At the head of the page is Dog Tower 9, a rather clever combined dog house and side table. Everyone is a winner with that one.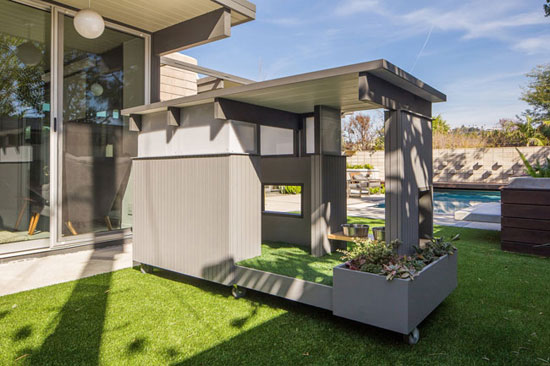 Others are more dog-focused, such as the Eichler ranch with its low pitched roof and eaves, as well as a planter at the side. Yes, your dog gets its own mini garden. Below that is the Mid Century Ranch design (aka 1118 Woof Ranch) offering lots of shade for those sunny days (and perhaps some shelter from a light shower). Finally, an angular Eichler-inspired design that is based on houses found in Palm Springs and Southern California. Check out the rest of the models on the retailer's site.
They do take time to make, so allow between 6 and 8 weeks for construction, along with the shipping time. Add in the premium details and these dog houses do not come cheap. You are looking at around £1,700 for the more basic designs and more for the more detailed houses.
Find out more at the Pijuan Design Etsy website
Via Retro To Go