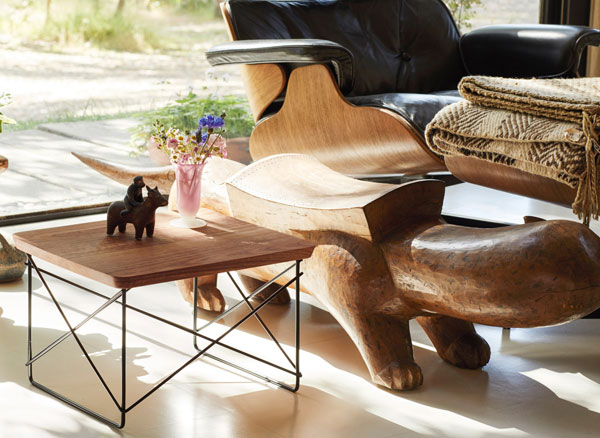 Not just any Eames reissue, these limited edition Eames Eucalyptus LTR Tables are made from wood from Charles and Ray Eames' garden.
That's got to be a conversation starter, with the added bonus of getting a 1950s design classic for your home too.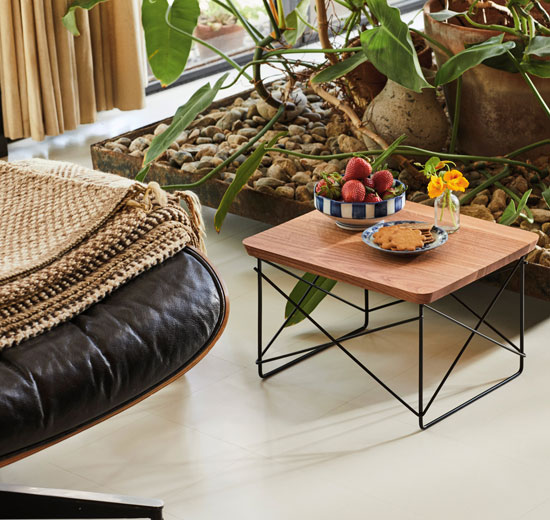 The Eames LTR design (LTR short for Low Table Rod Base) has actually been around since 1950 and designed for purely practical reasons for the Eames House. That functionality and practicality, as well as the subtly of the look, has meant that the Eames LTR is still a popular option when it comes to occasional tables almost 70 years on.
In fact, you can buy a standard version pretty much anywhere and for a fraction of the price of this one. Have a look at the John Lewis website if that's what you want or need.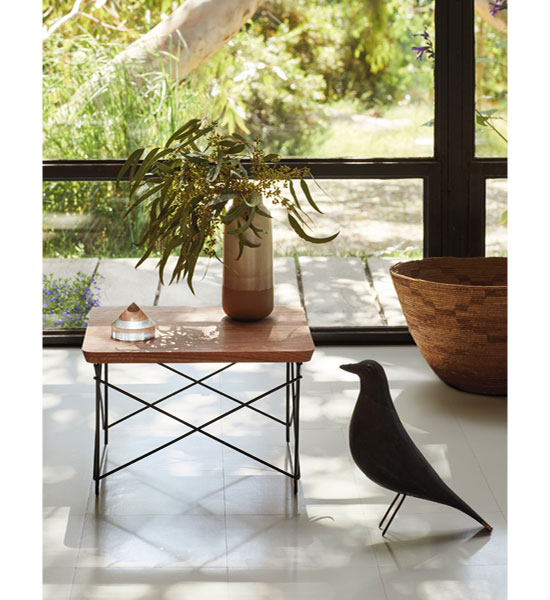 But paying the extra gets you the exclusivity of one of the Eucalyptus LTR Tables, the first time such a finish has been offered commercially.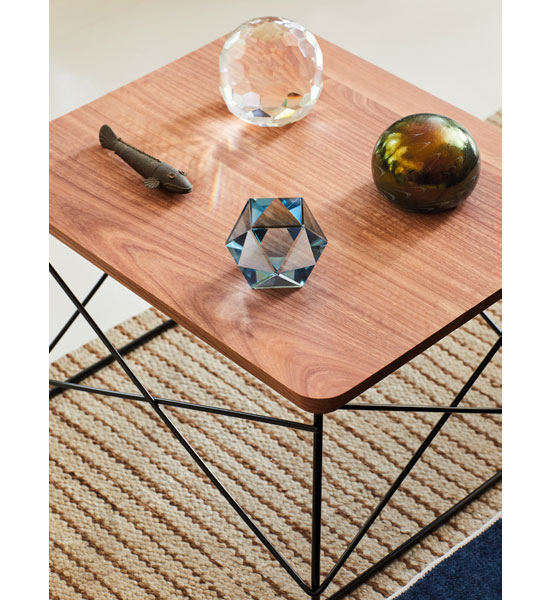 These tables were produced from two eucalyptus trees that were harvested from the garden of the Eames House in Los Angeles. Don't worry, it isn't being levelled, they were cut down as part of conservation work for the house.
Herman Miller and Vitra have used the wood for the surface of the lightweight tables, with support from the wire bases, which are made up of simultaneously welded wire rods – a detail you see in a number of Eames design.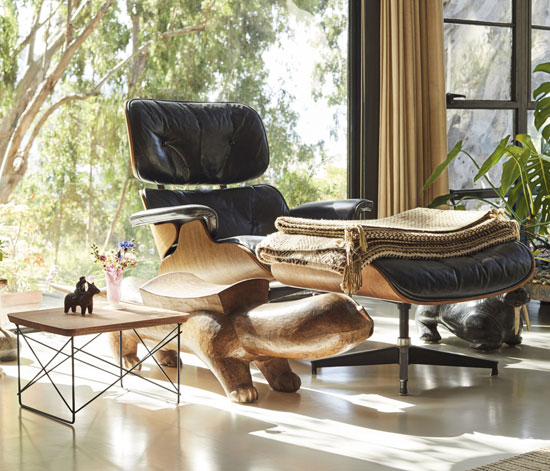 Something like 600 of these tables are being made and offered via Vitra and Herman Miller. If you want one, you can get your order in now. Each is priced at £695 and you can expect the finished design in around 4 to 6 weeks as I write.