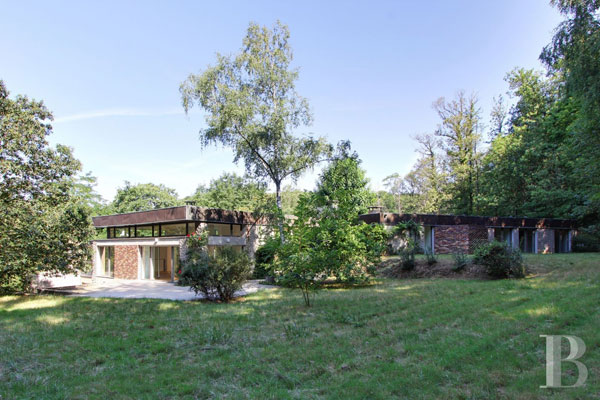 A lovely setting and great architecture. Yes, this 1960s modern house in Jouy-en-Josas, Versailles, France is a winner.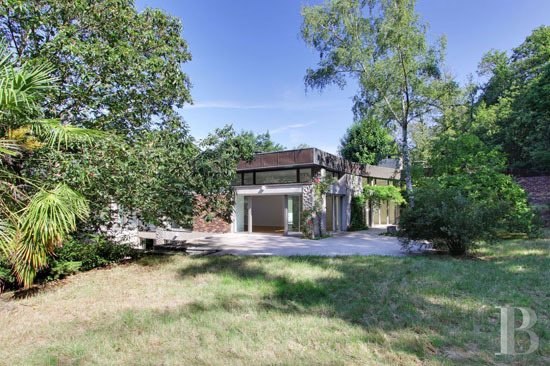 The house can beg found in The town of Jouy-en-Josas, which is 4km south of Versailles, although the setting was once part of the Versailles forest estate.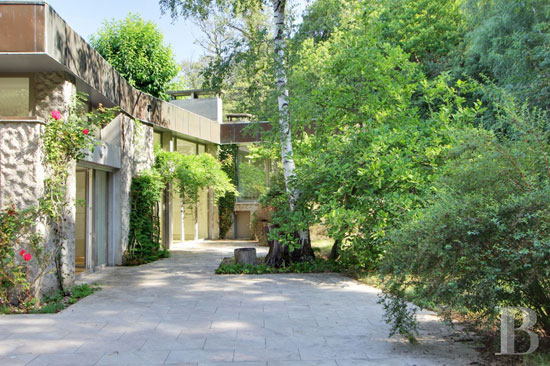 The grounds are actually in a listed wooded area, with a small pond that is also listed. So an area of note before you get to the house itself.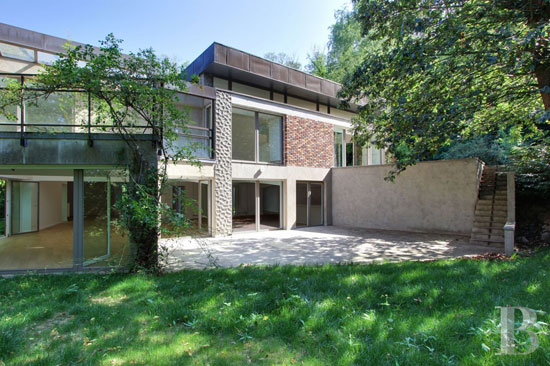 Oddly, I seem to know more about the land than the house, which doesn't seem tho have much background either on the agent's site or beyond. I am presuming most of the key details, not least that it dates back to the 1960s. But looking at the details on the outside, I am fairly comfortable with that.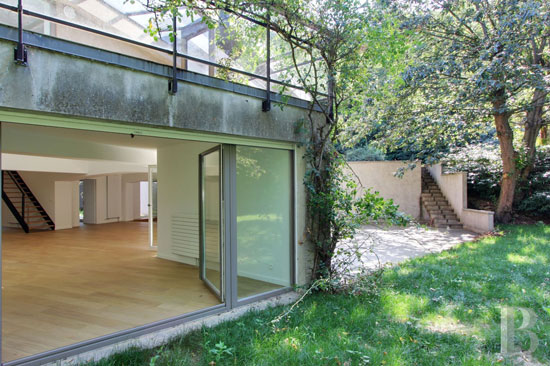 Most French modernist houses tend to be flagged up as being inspired by Le Corbusier, but the agent has the influence as being with Frank Lloyd Wright due to its relationship with the land around it. I can understand that, but for me, it's a house very much of its time, at the modernist end of the midcentury modern spectrum.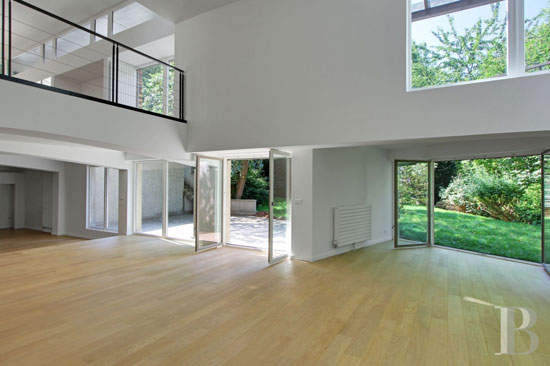 What it was like originally I really don't know. That's because the house is being marketed post-renovation, which is either a good or bad thing depending on how much work you like to carry out yourself. In this case, I think it's a good thing.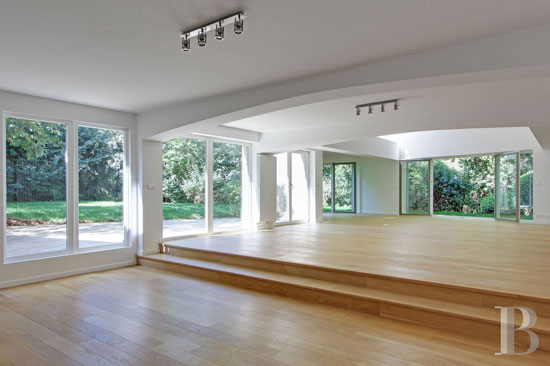 Whoever has done the work has taken great care to maintain the architecture and the exterior of this house. From the outside, this is still the same house built all those decades ago. But the inside is likely to be very different. That's where most of the obvious work has been carried out.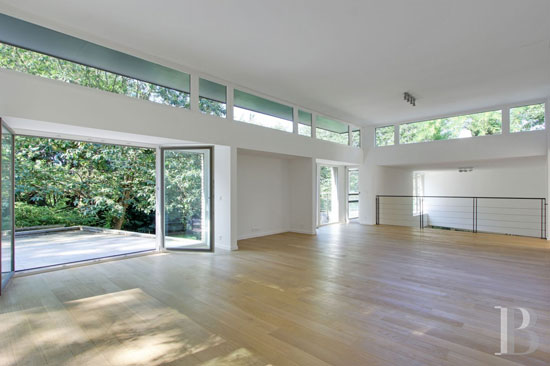 The inside is light, bright and very white. It reminds me of an art gallery in some ways, which isn't a criticism. This is a vast modernist space and very much the blank canvas for any new owner.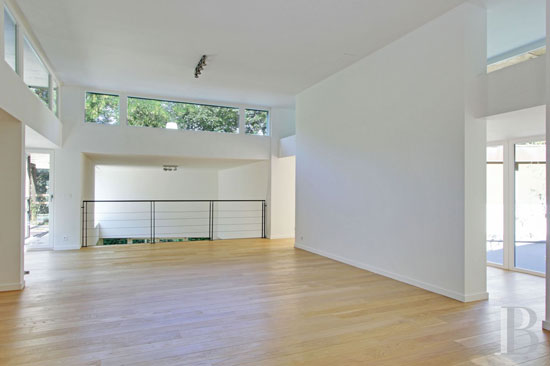 The right furniture, some bold artwork on the walls and it will be transformed into an incredibly stylish living space, with the sun pouring in and the surroundings visible from all corners of the house offering tranquillity you won't get from town or city living. I would imagine that this is a house that would do wonders for your stress levels.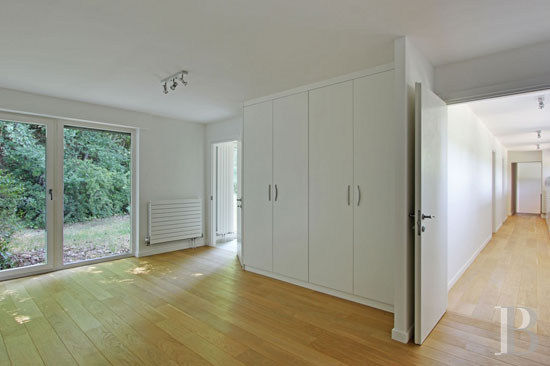 Talking of inside space, you get around 585 sq. metres of that, which is actually split more than you might think from the pictures on offer.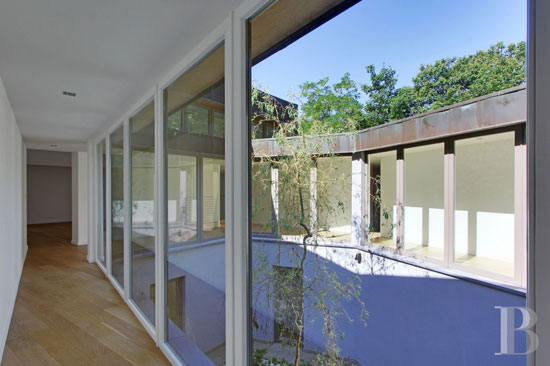 A south-facing living room dominates the space, 125 sq. metres in total and beyond it there is an open-plan kitchen, further reception rooms, four bedrooms, three bathrooms, a patio and several terraces. All of that is set out over four floors. See the listing for more detail on the breakdown of living space.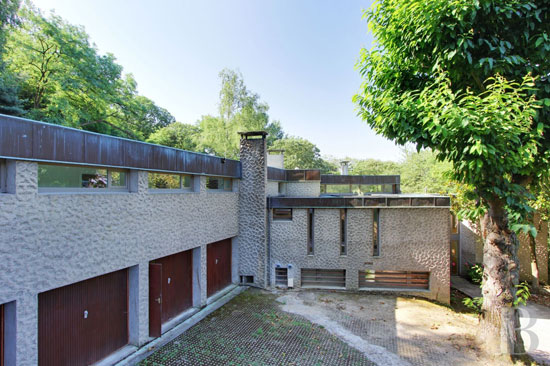 The property also has several garage and parking spaces for seven cars, which is ideal if you have people driving over for a party. As for the land, I mentioned its status, but it actually covers a sizeable 6,600 sq. metres.
Not cheap, as you might have guessed, this house is available for €1,790,000.
Images and details courtesy of Patrice Besse. For more details and to make an enquiry, please visit the website.