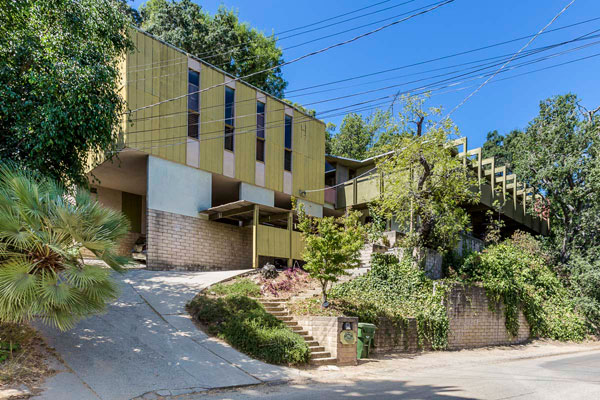 A time capsule with a dance studio? That pretty much sums up this 1950s Newell Taylor Reynolds midcentury modern house in Los Angeles, California.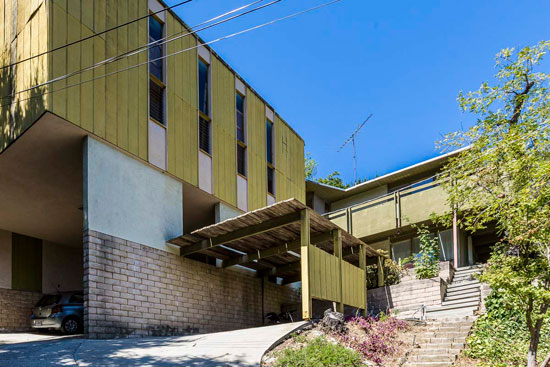 The main house actually dates back to 1959, with little seemingly changed over the decades. Well, with one significant exception.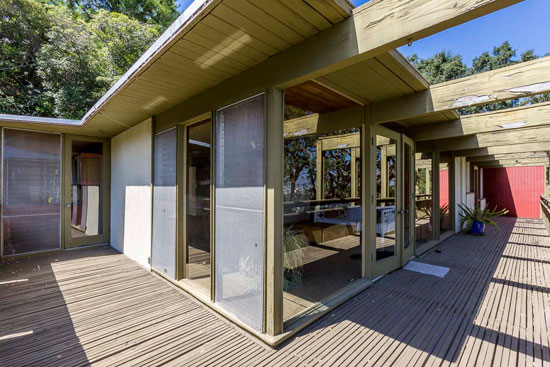 The house was designed by Newell Taylor Reynolds an architect with Welton Becket and Associates, with the design constructed for himself and his wife, dancer and choreographer Bella Lewitzky. The dancing part is significant because a considerable dance studio was added later and is still present.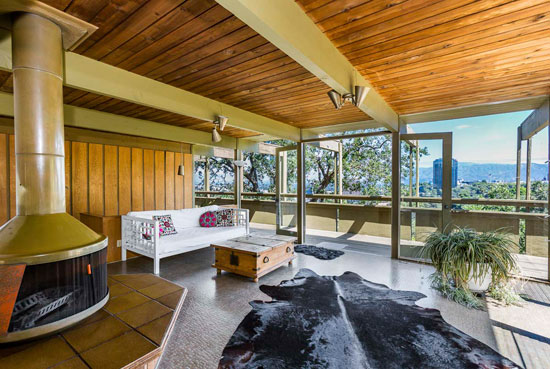 An interesting spot too, with the house sitting high on a hill with 'dramatic head-on views' of Universal Studios and plenty around and beyond. Stand on that balcony and take in the city.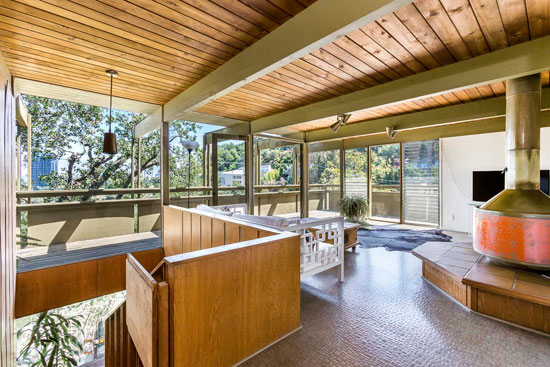 But before you do that, take in the architecture on offer here. As I said, quite a time capsule and packed with period detail. But it does require a lot of work to bring it back to its best.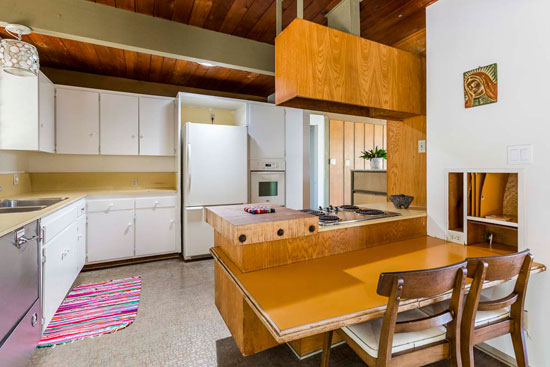 If you want to take this one, there are a number of details you really want to preserve here. The architecture itself of course, which is a statement of the era. Yes, it needs freshening up, but this is still quite a design.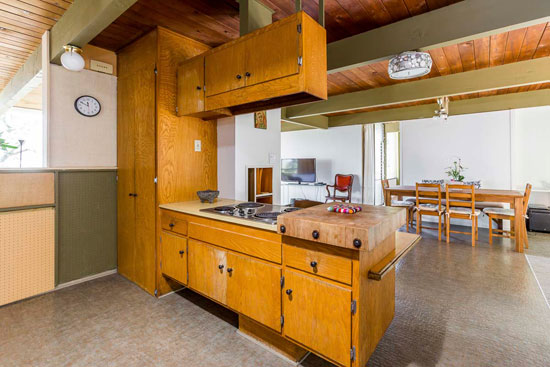 Once inside, the frame of this one looks pretty special too. Those beams, the wood panelling and the full-height windows, for example.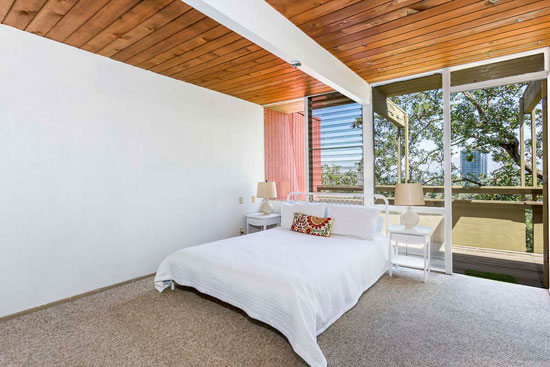 But look beyond that and you will see that amazing period fireplace, lot of original lighting, the original kitchen and kitchen cabinetry and some other built-in units elsewhere. Saying that I think the overall design still needs a complete makeover.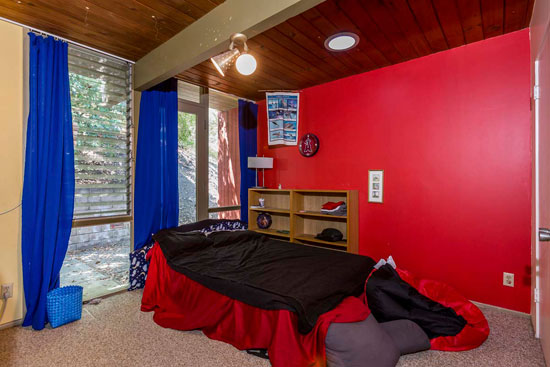 For some of the house that should just be a case of freshening up all of those period details. In other parts of the house, more renovations will be needed to bring the house back to its best. Some updating might have been undertaken here and there, but a good part of the house really needs a lift.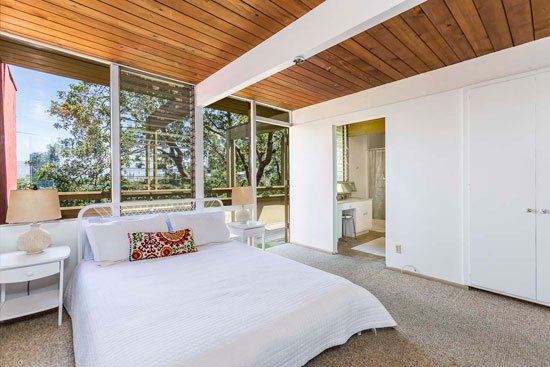 There is also another issue to consider. What do you do with a large dance studio? If you are a dance teacher, you move in and use it. But for the vast majority of us, this is just excess space to be converted for another use.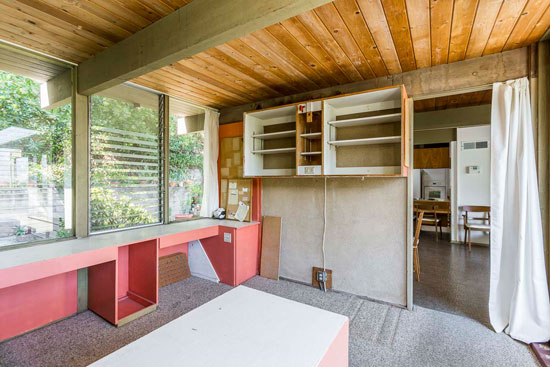 You might well need an architect to rethink what is a considerable amount of the floor space unless you have a strong idea of what to do with a large, open space with adjoining office.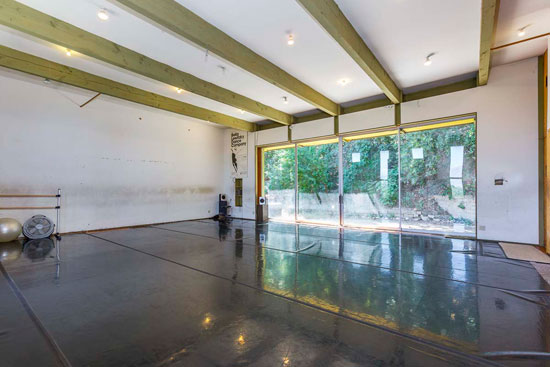 In fact, the dance studio isn't the only space that needs a rethink. The floorplan shows a lower level with two large studio spaces, as well as a garage and a couple of bathrooms.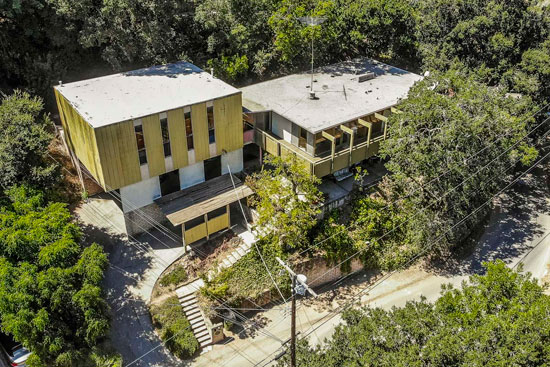 Head up the period staircase and you get to the main accommodation, which includes the living room with balcony access and behind that, the dining area and the original kitchen.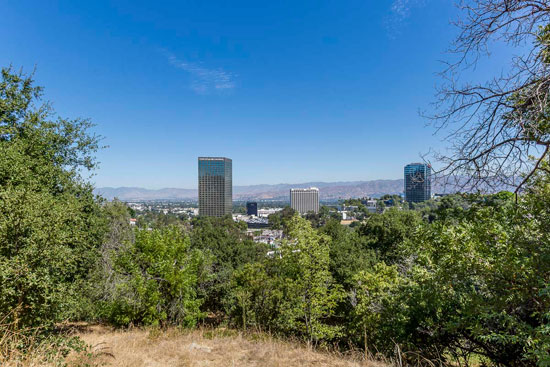 Across the way is a hallway leading to three bedrooms and two further bathrooms. Note that all the bathrooms look like they need an update. To the other side of the reception space is that office, along with the huge dance studio.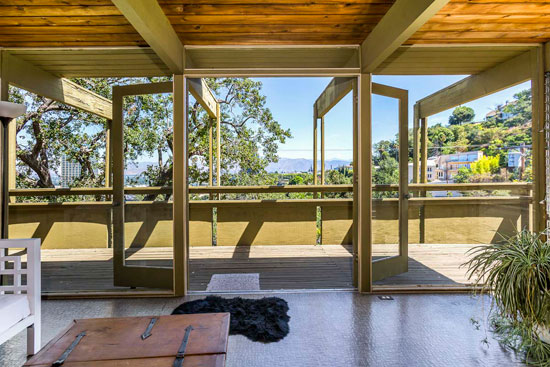 So much potential here if you have the money to invest. Initially, that is $1,100,000, with the renovations likely to push things up much more.
Images and details courtesy of Shore/Hitt. For more details and to make an enquiry, please visit the website.