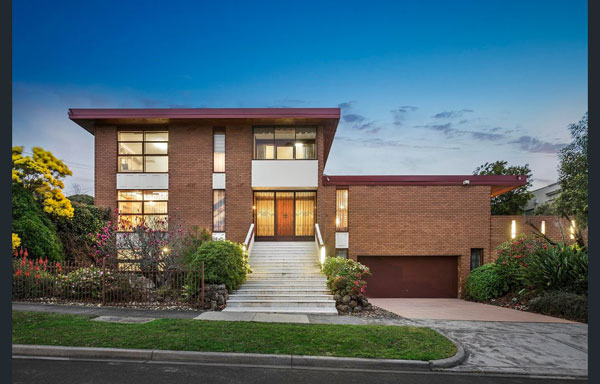 I don't feature this part of the world enough, so great to see this 1970s modernist house in Balwyn North, Victoria, Australia up for sale.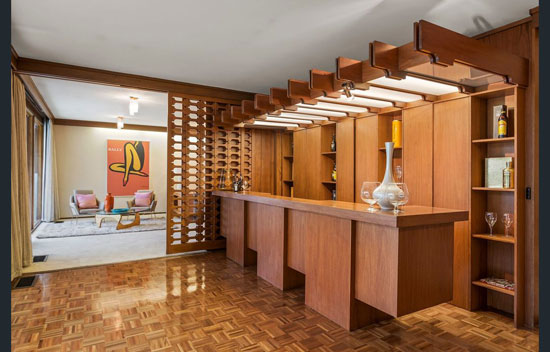 If you are not familiar with it, Balwyn North is a suburb of Melbourne and around 10km from its business heart. Commutable, in other words. So if you have business there, you can get in the car and drive there presumably fairly quickly then return to this absolutely stunning piece of architecture and interior design.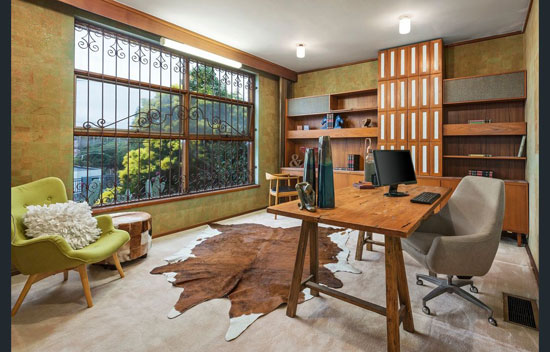 Originally I had this down as a time capsule but looking closely, I don't know if that's the case. It's either been looked after very well over the years or someone has done a very attentive restoration job on it.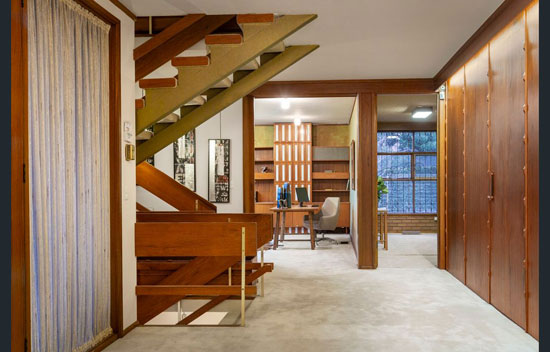 The more I look at it, the more I think it's the former. With the agent adding that the house has 'scope to renovate as well as development potential', I'm almost sure of it, especially when you look at the sofa and the continuation of floor tiling onto the kitchen units. Little giveaways.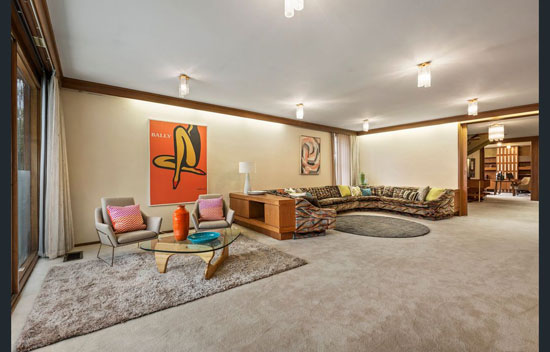 So enjoy a house that hasn't been touched for decades, but one that might be at the mercy of developers. Which is a shame as I'd hate to see that amazing bar go, not to mention the parquet flooring, the room dividers, that stunning staircase, the feature lighting and the entertaining area beyond.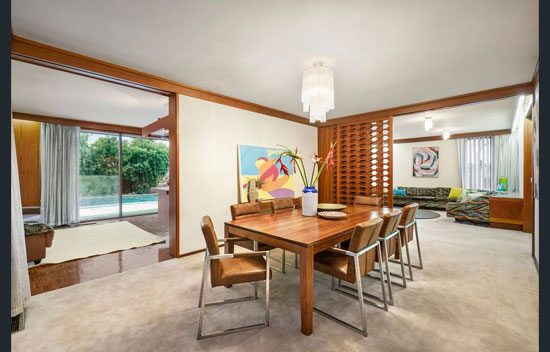 A spacious one as well. The house is laid out over three floors, with that large garage space to the side too. In fact, the lower ground floor incorporates the double garage, as well as a laundry, cellar, mechanical room and a bedroom with access to a bathroom and office space. Head up a level for the ground floor, which incorporates the main entry and hallway and beyond that, a large living room, the lounge with a feature bar, a dining room, family room, sizeable kitchen area and a study.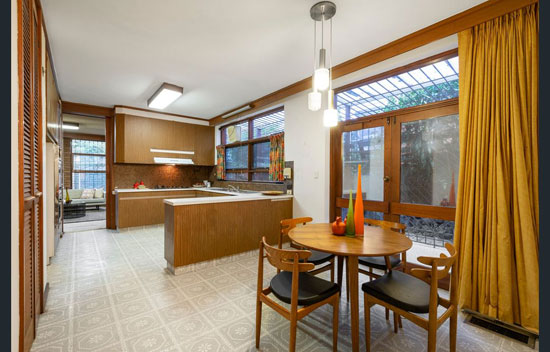 The first floor has four bedrooms (two with desks), a bathroom and a balcony. Of course, the house continues outside with the pool and terrace. If the weather isn't great, you can always take the party indoors and hang out by that amazing bar in the lounge. There's never an excuse not to be having people round here.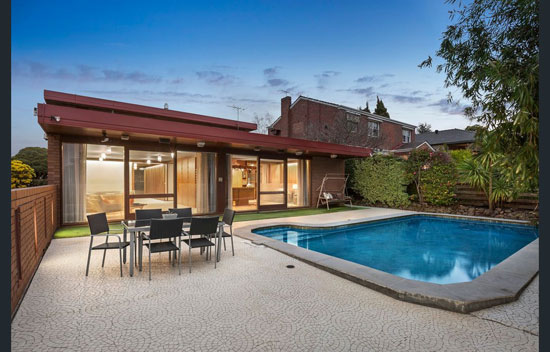 The house is being sold via private auction on Saturday 21st September 2019 and as such, no selling price. But it is likely to be something like $1,500,000 (Australian dollars).
Images and details courtesy go realestate.com.au. For more details and to make an enquiry, please visit the website.