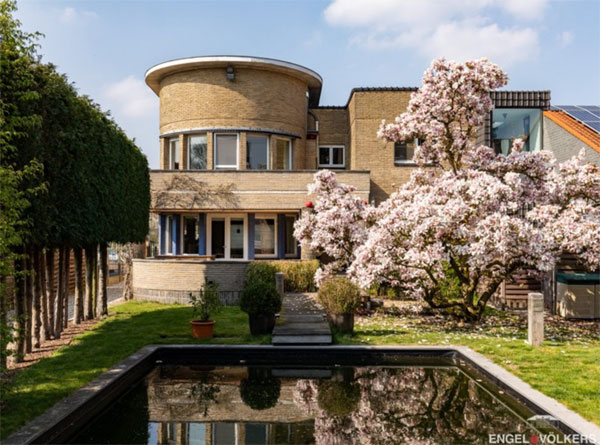 A listed building, this 1930s modernist house in Ghent, Belgium has been renovated with some style and is now up for sale.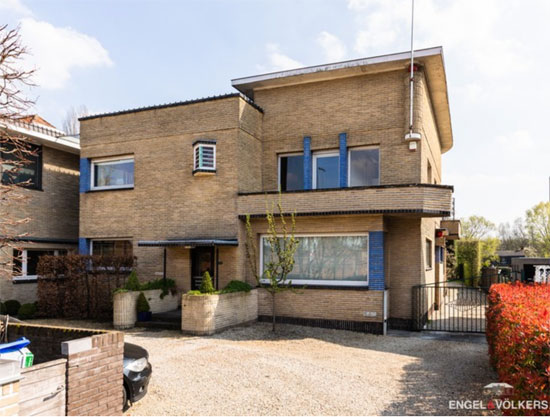 Thanks to Stefi for letting me know about this one, which pretty much sells itself. That's just as well as I don't have a great deal of background on it.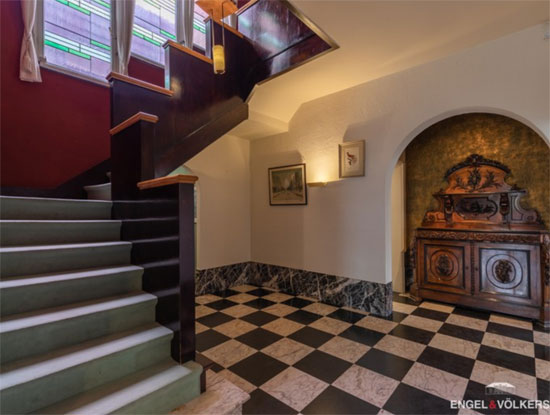 I know of that listed status and the house dating back to 1932, but not the name of the person originally behind it. However, an architect by the name of Vertongen is responsible for the recent restoration work undertaken in the house.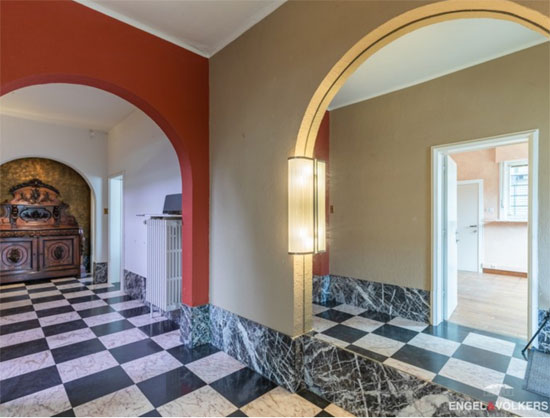 It's quite a job too. The standard of a great renovation of a period house, at least for me, is the house looking like it hasn't actually been renovated. By that, I mean everything pretty much as it looked when it was first constructed.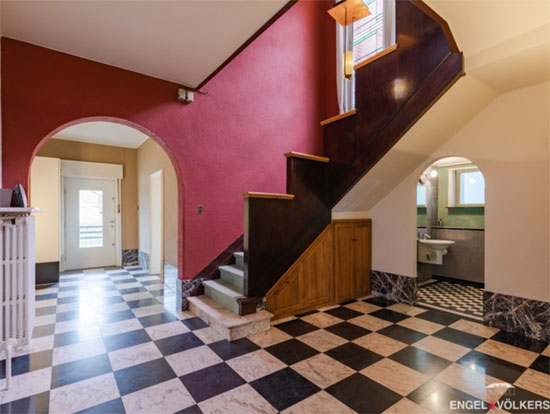 Of course, that's not often possible if the original details are no longer present, But they obviously were with this house. Not everything has gone back to its 1930s splendour – some areas and touches are more 21st than both century. But most of what you see is the opulence of the 1930s build brought back to its best.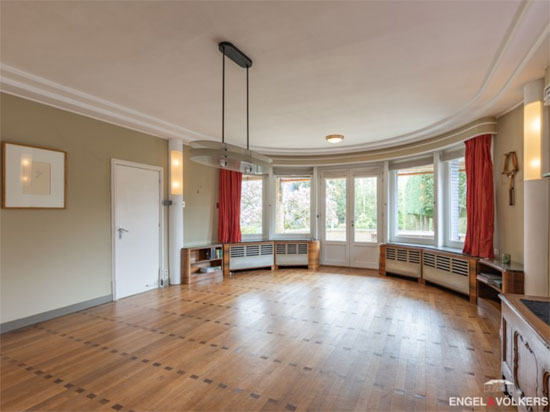 But there's more than that. This isn't a museum. This is a house for living in now. Yes, you can enjoy the period details in almost every corner of this house, but it's also a house for living in, for relaxing in and for enjoying.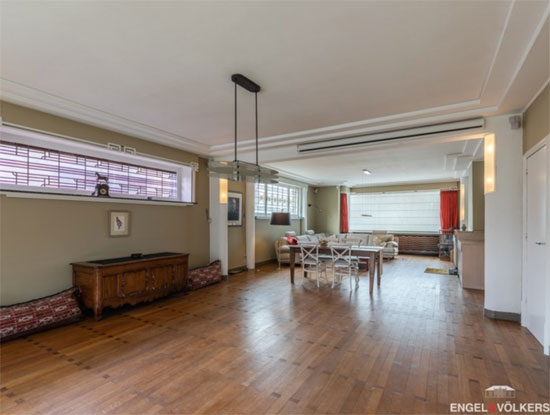 The kitchen looks original, but it's also a functional modern kitchen. The bathroom is perhaps the most modern area of the house, presumably because the old one was impractical. And the rest of the house, whilst very much of the 1930s, isn't somewhere you would be scared to host a family party. On the contrary, it's a great space for it. As long as no one spills a drink.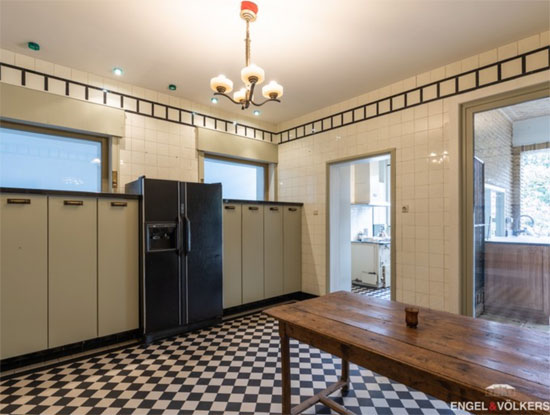 As for the original details, there are too many to mention. But the modernist architecture (with a touch of art deco) is the calling card here. Once inside, there are plenty more touches you might appreciate too.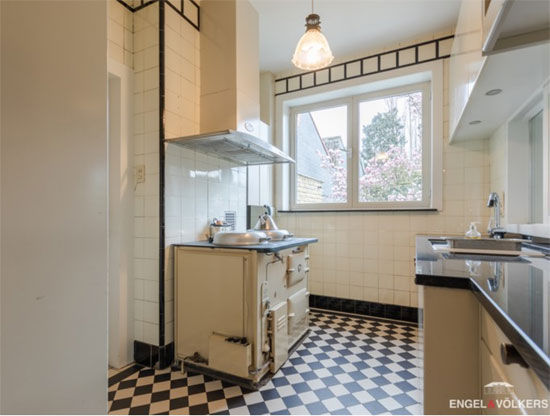 That includes the staircase, the stained glass windows, the marble skirting boards, the tiled and wooden floors, the period lighting, the huge bay windows, the rather lovely radiators, that amazing tiled kitchen space, the fireplaces, the balconies and so much more. See the listing for some close-up shots of the key details. Just stunning.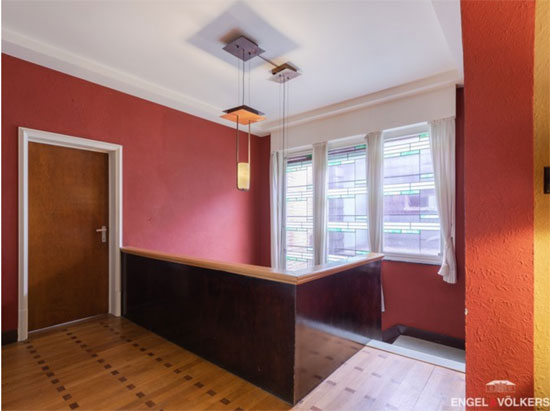 As you can probably work out, there is a lot of living space here too. In fact, more than you might think. I'll come to that in a moment.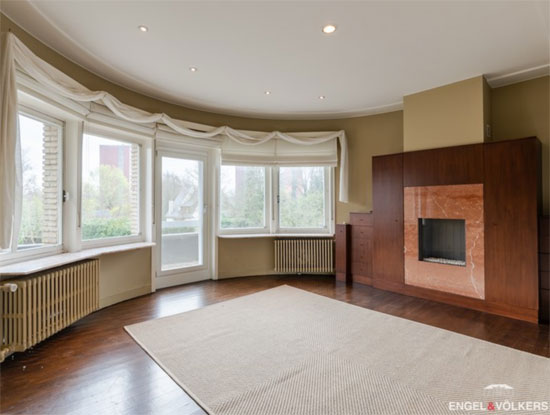 For now, let's look at what is obvious at first glance. An 'elegant' entrance hall with office and guest toilet is ideal if you work from home. In fact, it's pretty much my dream space.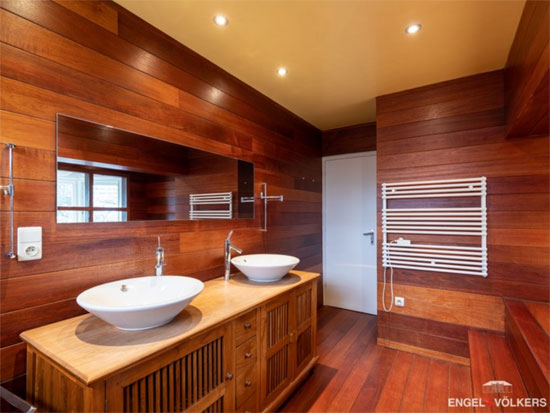 Beyond that is the 'light-filled' and 'very spacious' living room with parquet flooring and fireplace. It also has access to a covered terrace and a presumably modern addition of an outdoor kitchen.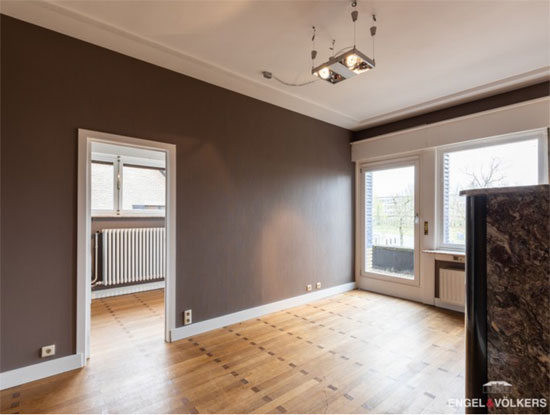 On the ground floor, you will also find the original kitchen, which has an original AGA stove and a breakfast room with fitted wardrobes. In particular, I love how this has been updated but still retains its 1930s character. Not an easy job with a kitchen update.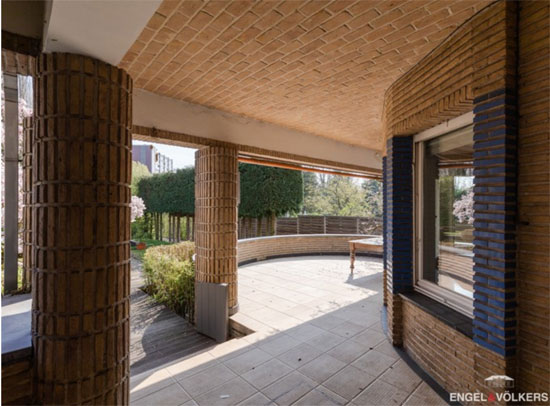 On the first floor, you will find five 'spacious' bedrooms, one of which is currently being used as a meeting room, which probably emphasises the size. The master bedroom has its own terrace and bathroom with a double sink and bathtub.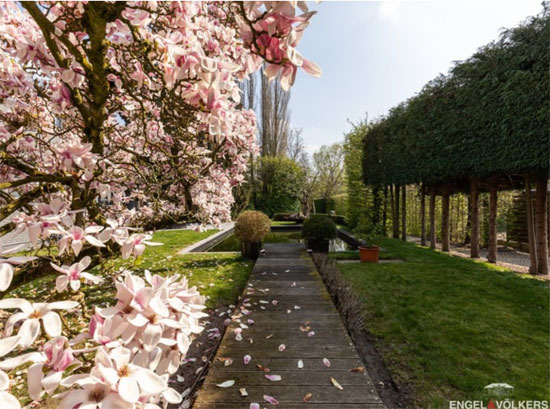 That covers the inside, but the outside has much to offer too. The garden with swimming pond has several garages and also 'hides 'a unique pancake house, which was apparently built in response to the World Exhibition of 1913.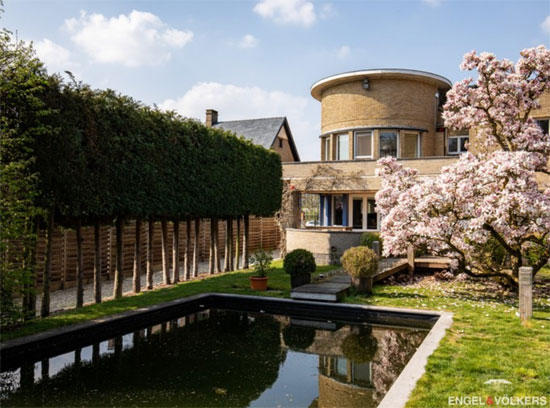 This cottage is a house in itself, with a living room with fireplace, bathroom with walk-in shower and a bedroom. Ideal for guest coming to stay – if you don't want them in one of the five bedrooms in the main house.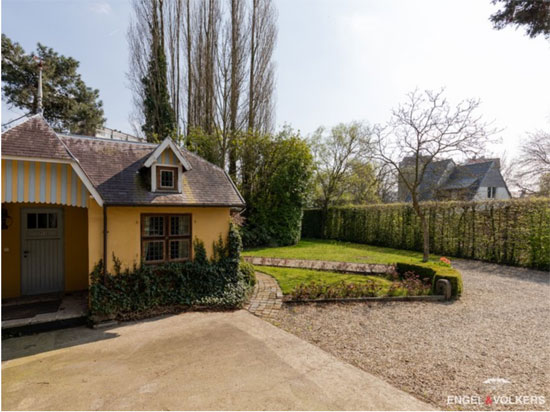 So a lot of living space and quite a substantial plot too, coming in at 1,872 sq. metres. It is on the market now for just over £800,000 at the current exchange rate.
Images and details courtesy of Engel and Voelkers. For more details and to make an enquiry, please visit the website.