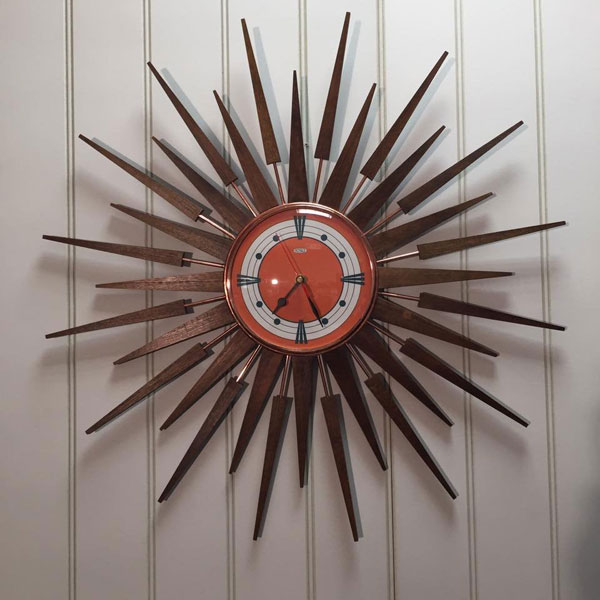 If you can't afford a George Nelson, you might want to check out these 1950s-style midcentury modern clocks by Royale Enamel.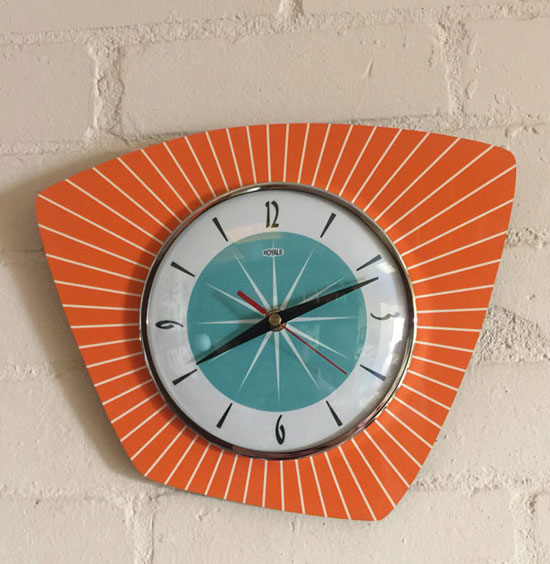 Note that I independently selected any featured products in this article. However, if you buy from one of my links it may be an affiliate and I may earn a small commission.
In fact, even if you can afford a George Nelson, these are worth a look. I have nothing against the timeless (arguably iconic) George Nelson designs from Vitra, but they can be a little pricey and they are quite commonplace too, being available pretty much everywhere.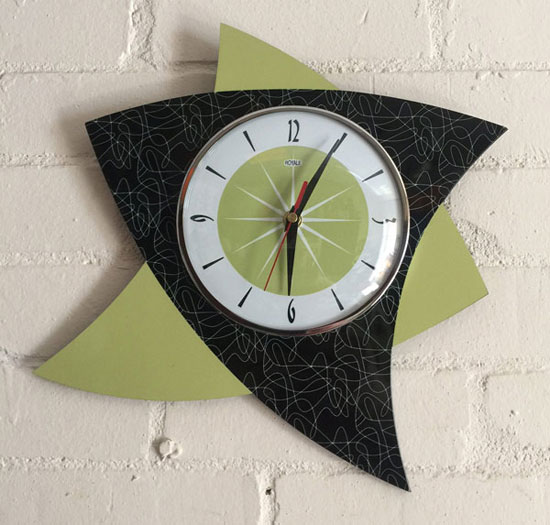 If cheaper and more unique grabs you, then the clocks from Royale Enamel might well have more appeal.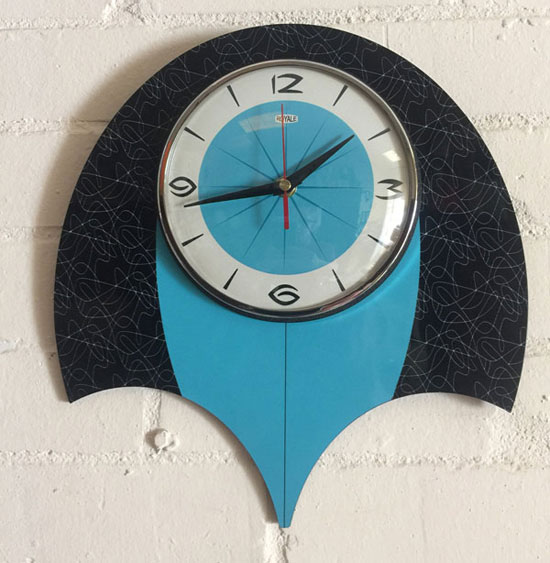 Royale Enamel is run by Dave James Breese, previously behind the Lloyd Loom furniture brand but now working in a modest-sized studio in Lincolnshire creating these vintage-style clocks, with designs inspired by the 1950s and early 1960s.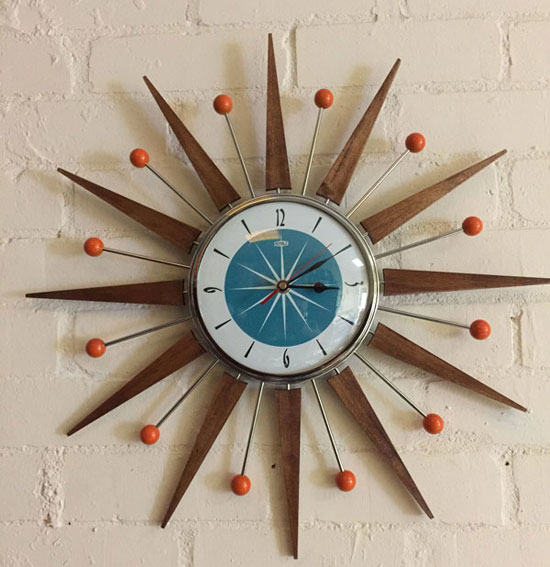 As you can see from the images here, there are a lot of clock designs being produced too. In fact, this is just a part of the current range of wall clocks and mantel clocks available to buy right now. You can see all of them on the Royale Enamel website if you fancy a full browse of the collection.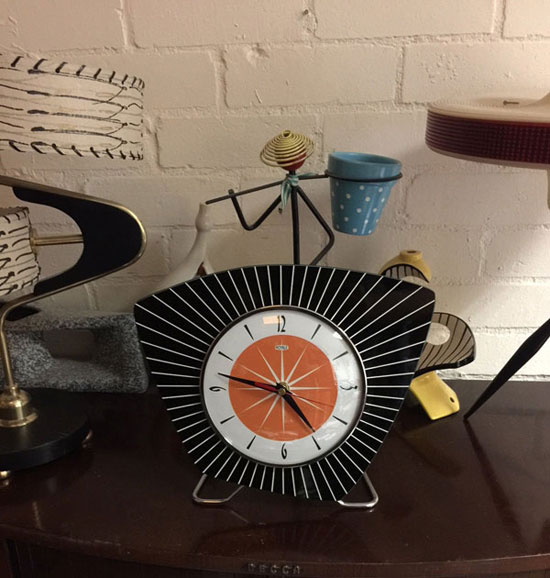 Of course, you can buy a sunburst and starburst clock on the high street. But the ones here have uniqueness and authenticity you would struggle to find in mainstream stores, with so many variations on that theme, from the traditional to the more bold and colourful.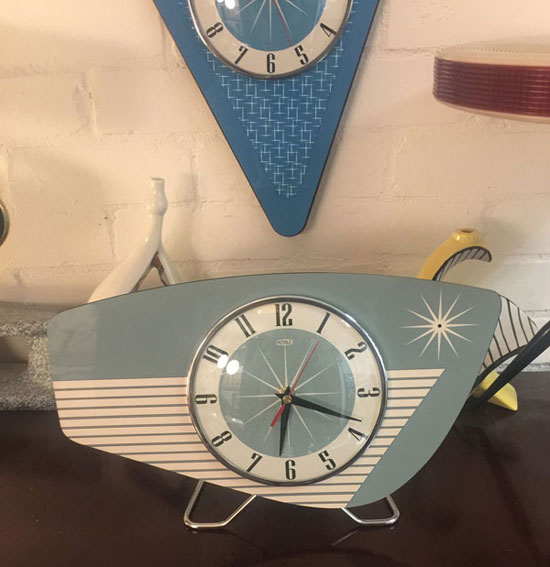 But the range goes well beyond that type of clock. Check out some of the more novelty shapes, such as the guitar or the space ship for example. But for me, the pick of the bunch are the asymmetrical designs in Formica in some wonderful retro colours and finishes. Perfect for adding an authentic midcentury touch to any retro room.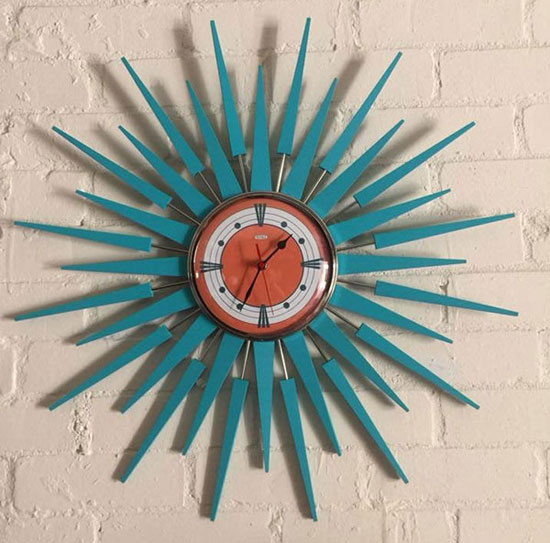 As I said, all are made in the UK (which is surprising as this type of design tends to come out of the US) and all handmade and as such, each one unique to you. That usually means a high price, but the price tags here are generally comparable to the high street and cheaper than the majority of 'designer' models. When you consider some of the clocks are limited editions and potential collector's pieces, that's pretty impressive.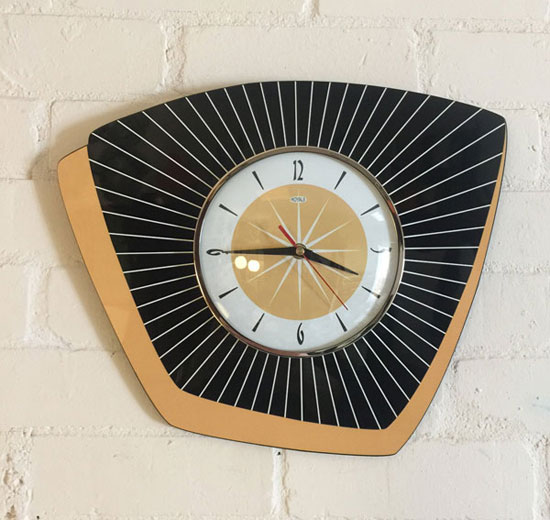 Talking of the prices, it's around £200 for a large (that's 27-inch) sunburst/starburst clock, most of which are limited editions. The Formica clocks are more affordable, selling for around £85, which is great value when you consider the handmade nature of them. If you want a mantel clock, they're a little more expensive at £95.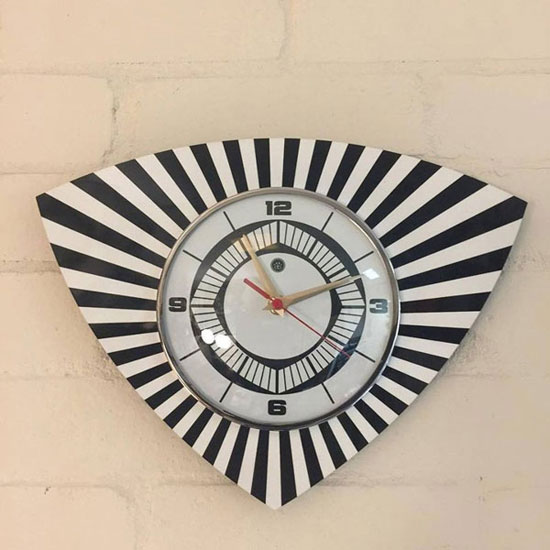 You can see all of the current range of Royale Enamel clocks at the maker's Etsy website.
Via Retro To Go