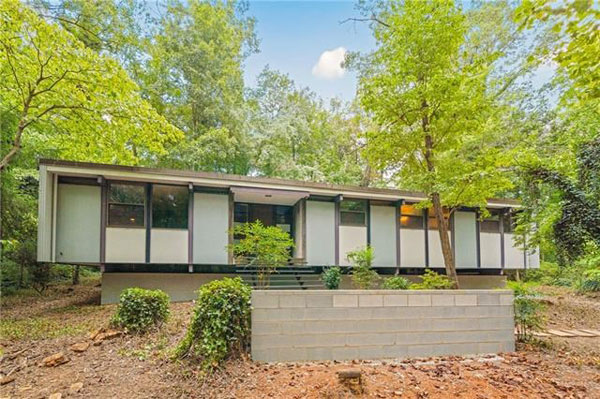 This is a 1950s Jim Sherrill midcentury modern house in Hickory, North Carolina, USA, as well as being quite a bargain.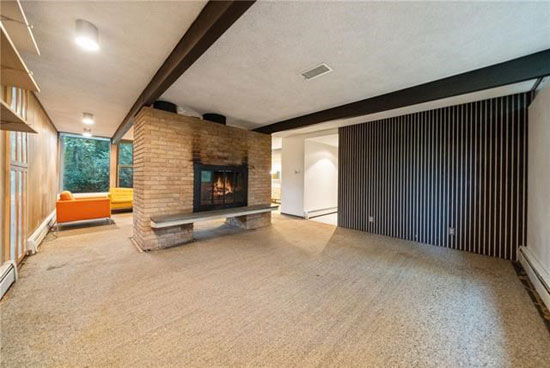 Of course, it's only a bargain if you can see yourself living in Hickory, North Carolina. By all accounts (ok, I've just Googled it) Hickory is a desirable place to take up residence and with a strong furniture industry (with wood in particular), might well offer affordability when it comes to kitting out your house too.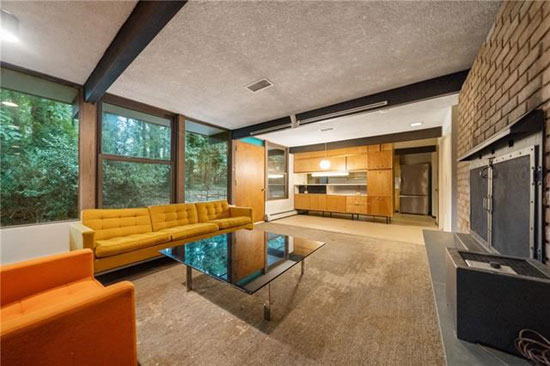 Of course, if you don't even live in the US there might be more to consider than cheap furniture before you think about moving into this one. But it does sound like a promising area.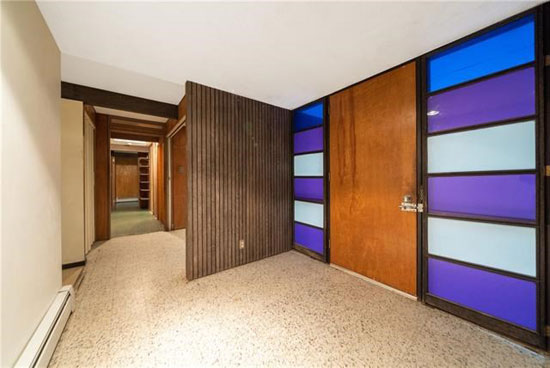 The house has appeal too, in terms of background, architecture and of course, the price. I'll work through each of those in turn.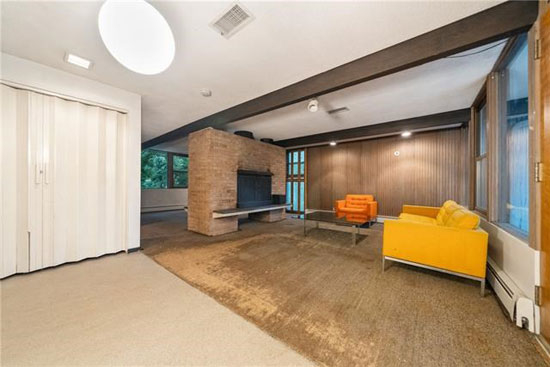 First up, the background. The house was the personal home of noted modernist architect Jim Sherrill. He built in back in 1957 for his family and although it isn't clear when he/they moved out, the house itself has changed little since the mid-1950s.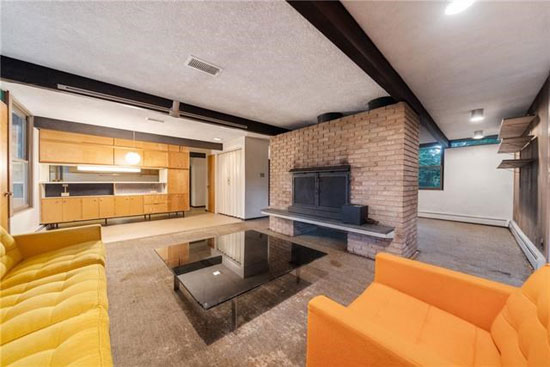 In fact, this is something of a time capsule and to perhaps a minor renovation project too. A cantilevered structure that appears to 'float' over the basement walls, with single-level living and a partial unfinished basement, the latter looking quite substantial on the photos.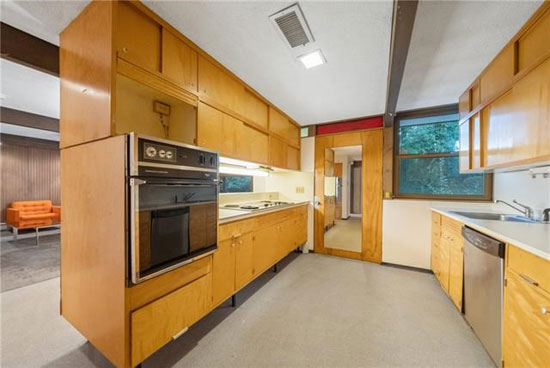 The agency described the open-plan design as 'decades ahead of its time'. At the very least it was bold for the era. Beams, open spaces, a two-side fireplace, full-height windows, that wonderful wood kitchen, built-in furnishings as well as the wood and brick-finish walls.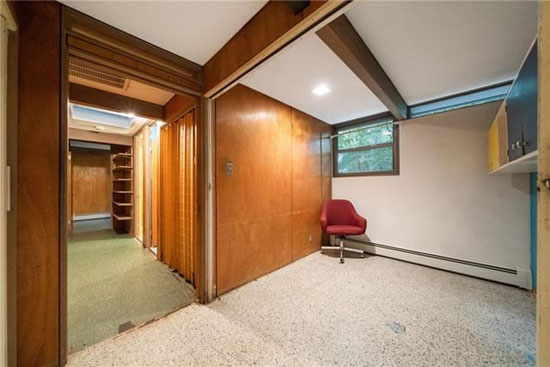 If you love a retro bathroom, there are two to choose from here (one of which has 'an elevated tub for ease of bathing babies') and if you want to put your mark on a midcentury modern home, this is the perfect project.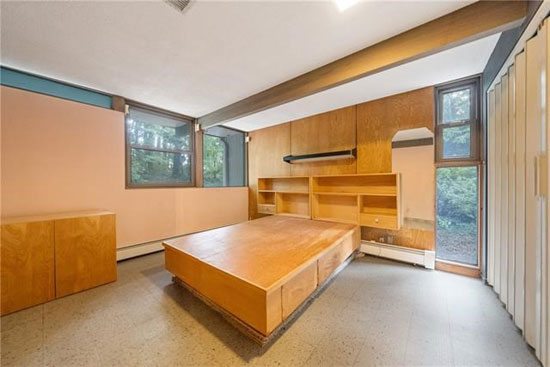 As for space, there are three bedrooms and those two vintage bathrooms, alibi with a living room and den separated by the two-sided fireplace plus an adjoining dining area and kitchen.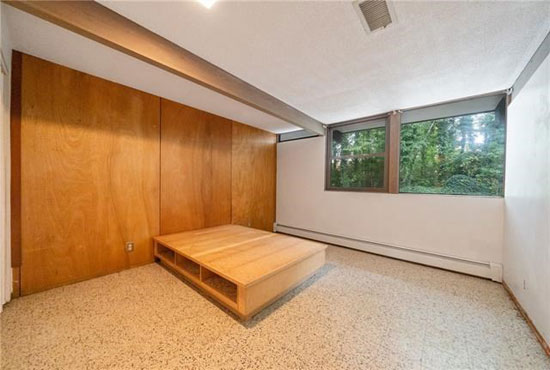 A good amount of outside space as well with 1.11 acres, including a private rear patio, double carport and plenty of woodlands to keep things private.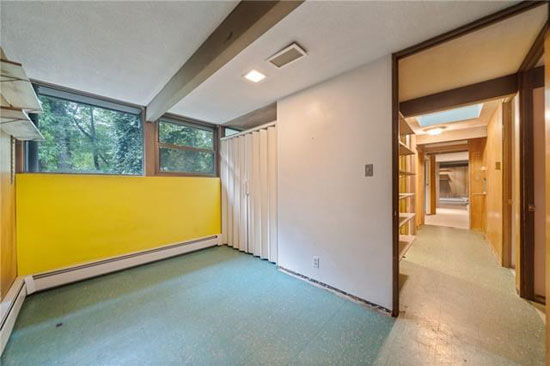 As for that price, this is up for $199,900, which even with a weakened pound works out at £165,000. You would struggle to get a terraced house in many areas of the UK for that.
Images and details courtesy of Berkshire Hathaway. For more details and to make an enquiry, please visit the website.