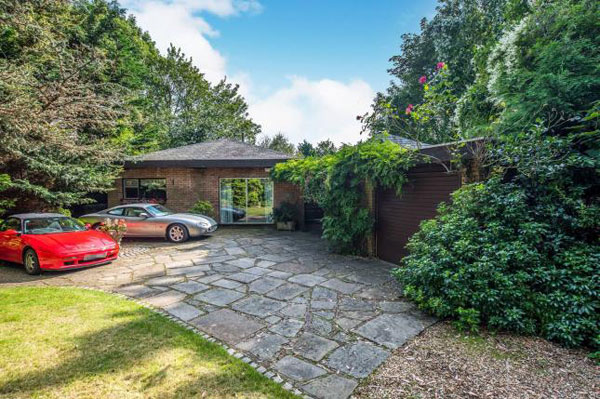 It needs some updating, but this 1960s midcentury modern house in Liverpool, Merseyside does have a lot to offer.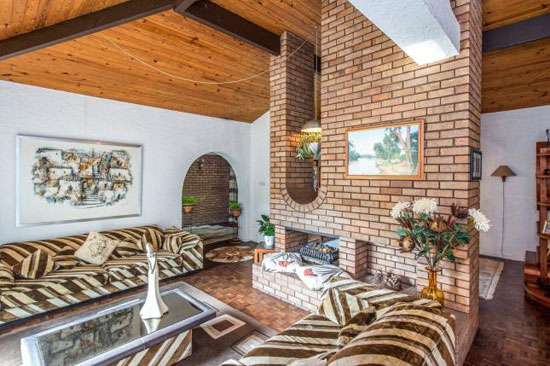 In fact, for me, it offers more every time I look at it. A house that has been updated here and there, but overall, one that has changed little structurally since construction.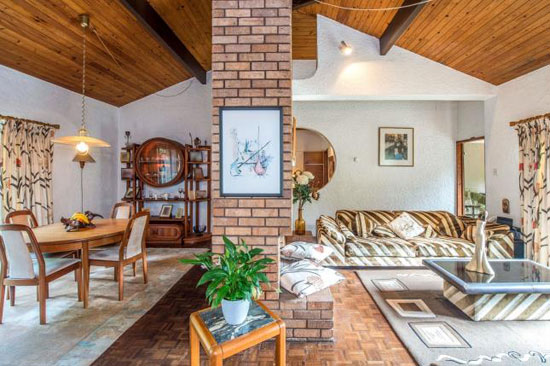 I have no idea who built it or when it was constructed in truth. I'm simply using gut feeling and knowledge of the details within to work out it's likely to be the late 1960s, possibly early 1970s at a push. But I'm more comfortable with the first of those dates.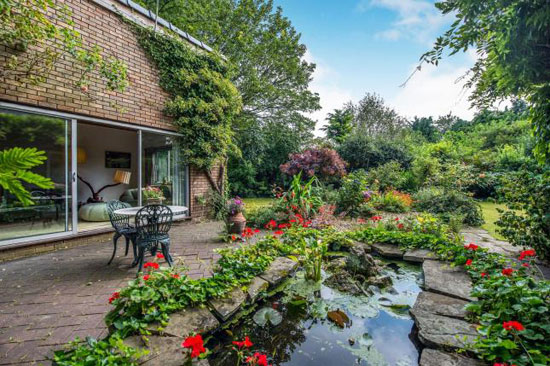 The architecture itself doesn't stand out too much, although it is hard to see it in full with all the greenery around. Definitely one to view to get a proper idea of that. But the interior certainly sells it.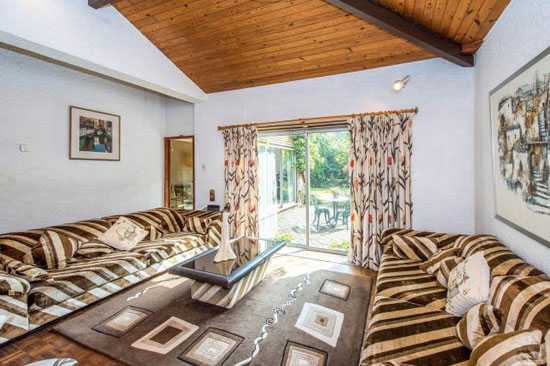 Wooden vaulted ceilings, a brick feature fireplace/room divider, parquet flooring, exposed brick walls and some original built-ins to name just a few features. That kitchen might be original too. If the 1960s is your era and you want to create a home inspired by it, this could be the ideal backdrop for it.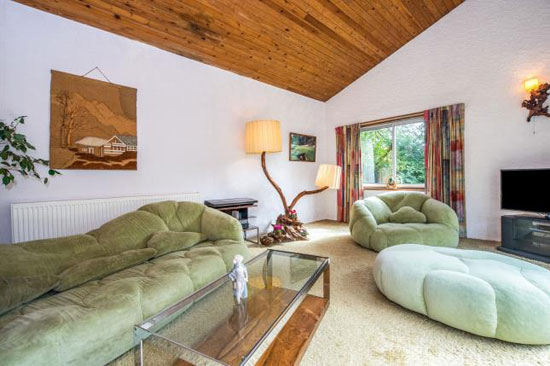 Granted not everything will work as it is. The bathroom is more 1980s thanks 1960s and some of the internal doors don't quite work either. I'm not too worried about the furnishings as I don't think they'll be staying, although there are some interesting ones from the original era still in place. I'm just saying this is a great blank canvas for an interesting 1960s-inspired house.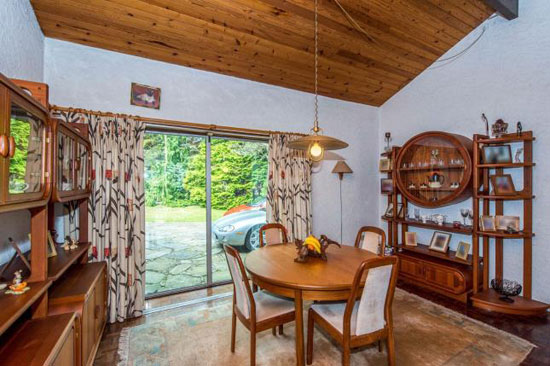 You access the house via a secured gate, with parking space (for multiple cars) and a path leading to the house itself.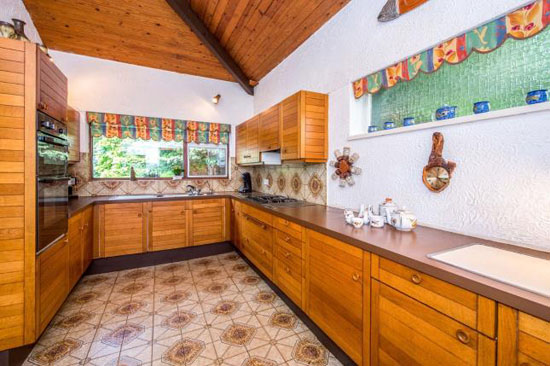 Once inside, you will find a 'wide' entrance hall and to one side of the single-storey layout the large family/dining room, the kitchen with access to a utility and WC and a living room.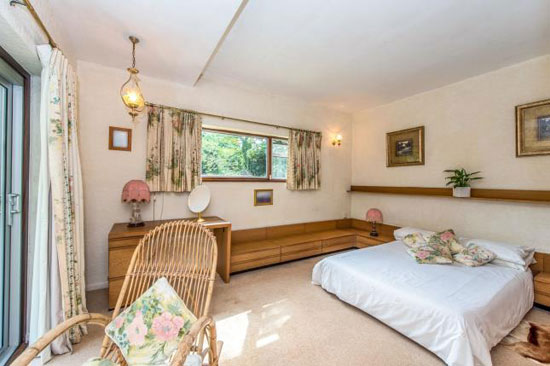 At the other side of the hallway is the bedroom space, there are three 'generous' sized bedrooms, with an en-suite for the master and a family bathroom serving the rest. The house also has a garage attached.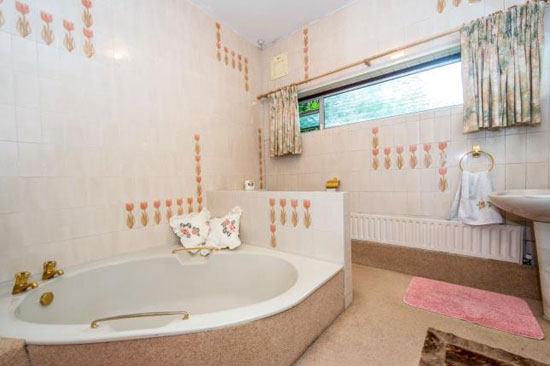 The outside space is made up of 'fabulous landscaped gardens' along with water features. A very green space.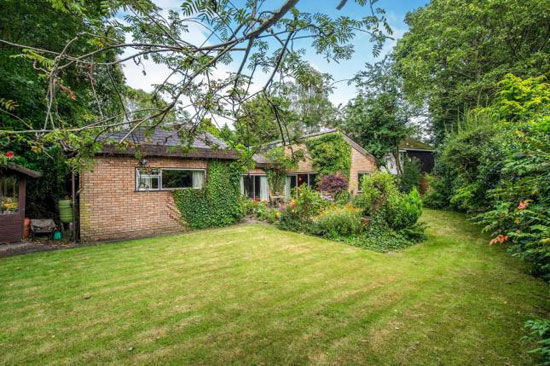 Offers in the region of £699,950 if you have your eye on it.
Images and details courtesy of Entwistle Green. For more details and to make an enquiry, please visit the website.