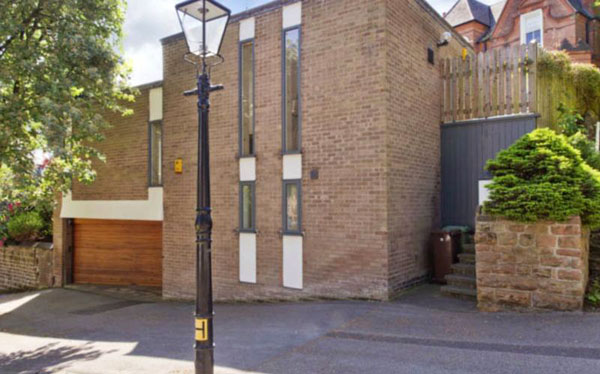 Despite its upgrades, this 1960s modernist house in Nottingham, Nottinghamshire still has a lot of appeal.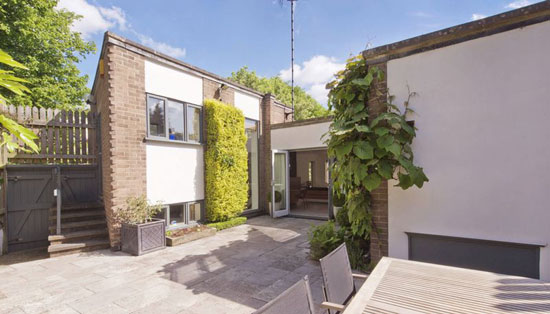 There isn't a great deal of background available for this house, but it is described as a 'unique, architect designed house' in one of the more sought-after residential areas of the city.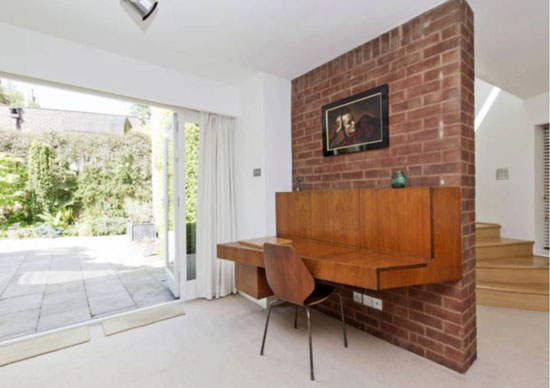 The look is very much of the era. There is no denying this one was constructed in the 1960s. But it's also a house that has been updated in the fairly recent past.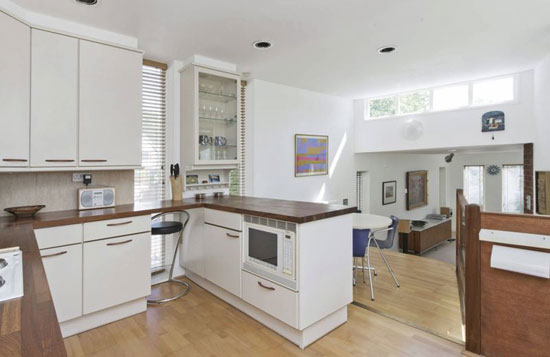 The brick-heavy frontage and slim windows, the built-in garage with what looks like the original door, the matching front door (presumably also of the original door) and once inside, exposed brick walls and that rather lovely built-in wooden desk.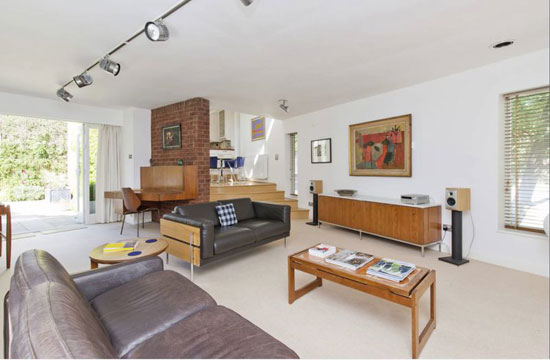 But beyond that, the house has a been extensively renovated, with clean white finishes for the open spaces within. It's a modern house with enough period detail to keep things interesting.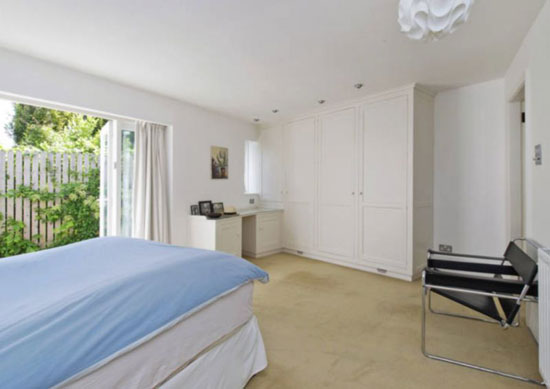 As for space, you are looking at a large living area (which includes that built-in desk), with a raised dining area and a large, fully-fitted kitchen. Note that the living room opens out onto a large paved courtyard via French doors.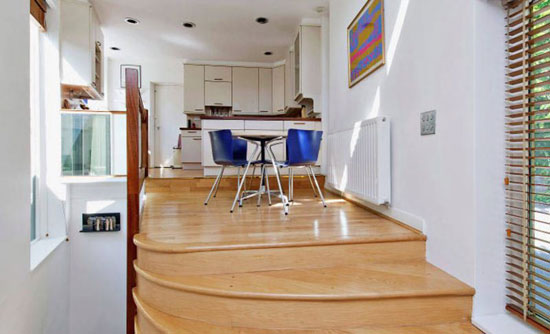 The master bedroom is described as 'generous' and has its own private terrace, again accessed by some French doors, as well as its own en-suite. A second bedroom too, along with a shower room, which is located on the lower floor.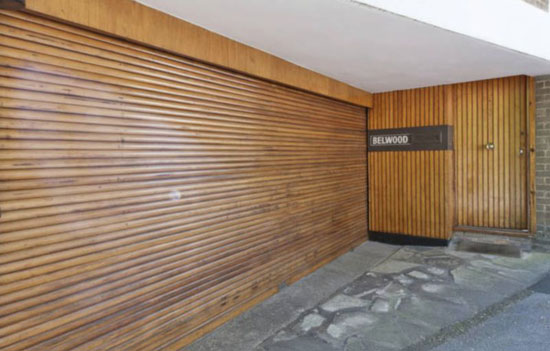 I mentioned the garage, which is a double and ideal for utilities and/or a workshop if that's what you need.
Now up for sale, the asking price is £500,000.
Images and details courtesy of Doorsteps. For more details and to make an enquiry, please visit the website.