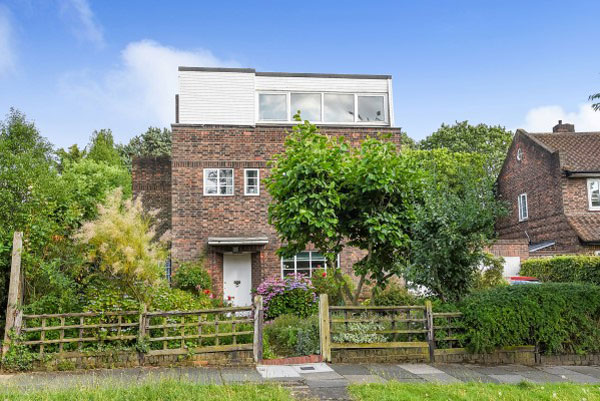 First time on the market in over 50 years for this 1930s art deco renovation project in Eltham, London SE9.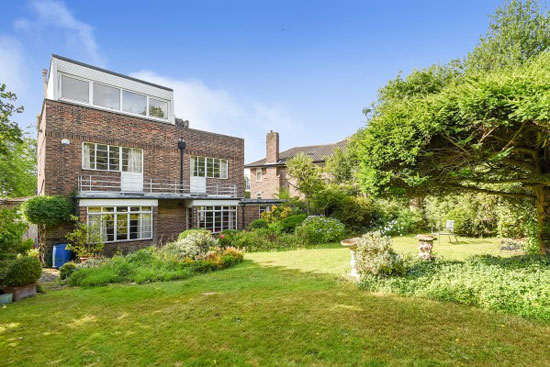 Not that's it's a time capsule within. But like many houses that have been in long-term ownership, the house does have plenty of period details within, with a bit of work required to bring it back to its best.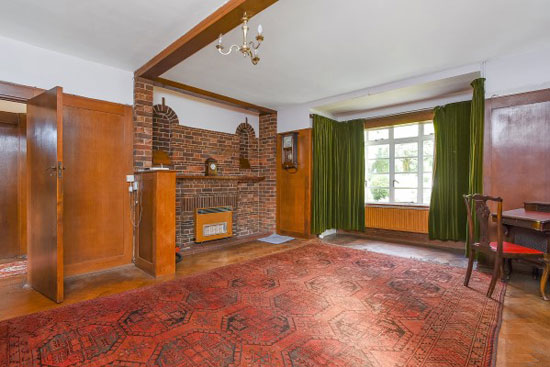 The house dates back to 1935 and as you would expect of a house constructed over 80 years ago, it has undergone some upgrades and modernisation over those years. But not as many as you might think.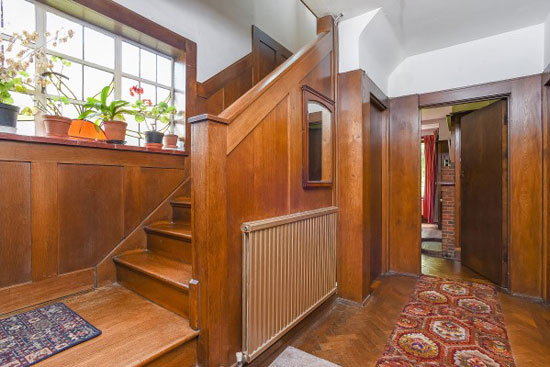 Yes, the kitchen is a modern one and the flat roof was converted 'many years ago' to a bedroom with washroom (leaving just a small roof terrace in its place). But beyond that, much of the original detail remains.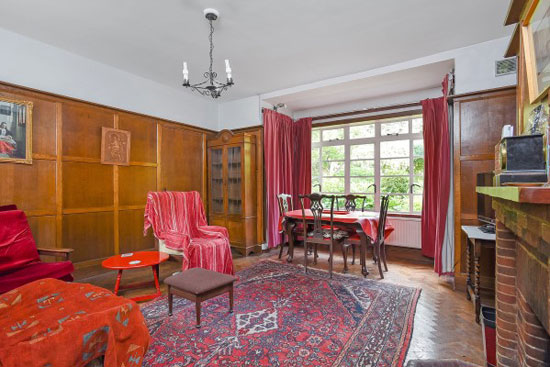 That includes the oak doors, oak panelling and of course, the oak staircases. Beyond that, you'll find an original brick inglenook fireplace, as well as an original smaller brick fireplace and some original parquet flooring.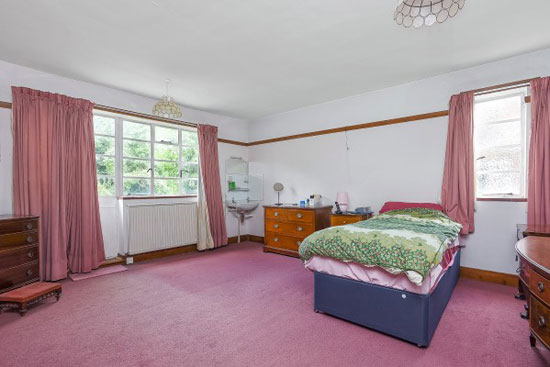 I think some of the original Crittall windows are still in place too, although the ones at the front are more in keeping, having been upgraded to double glazing at some point.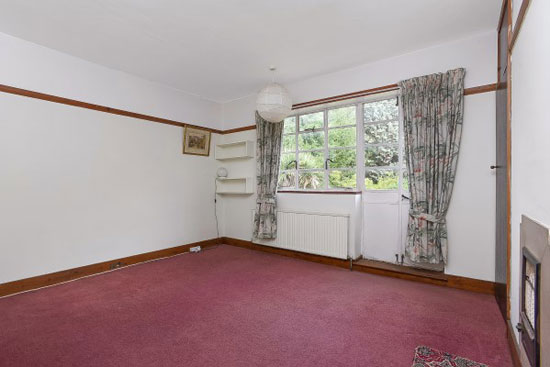 It's a project, there's no denying that. But one that sits on a large plot with garden front and rear offering plenty of seclusion. Apparently it sits on a sought-after road too, but as I'm not familiar with the area, I can't say if that's the case or not. But if you are local, you'll know.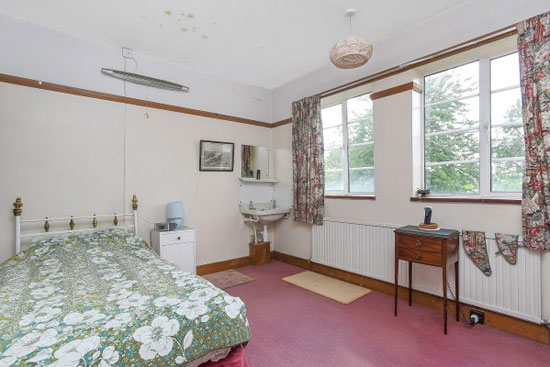 In fact, if you are looking for something art deco, this could be a dream of a project. How you would approach that former roof terrace is a tricky one. But outside of that, keep the better period details, bring the rest up to date and in keeping and you have your dream 'deco' home.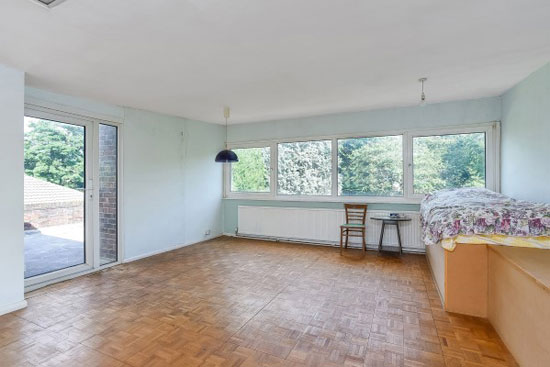 As for space, there is a good amount of that too. Enter via the original oak entrance door and take in the rest of the oak details in the hall with WC, as well as the parquet flooring.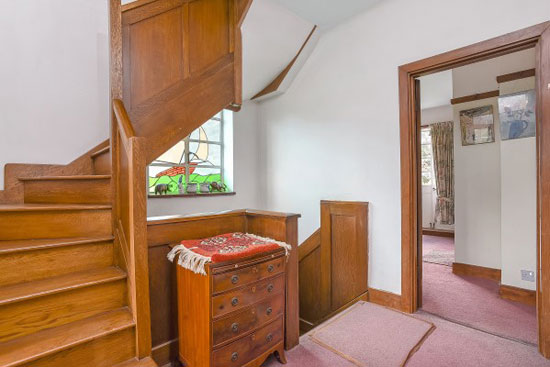 That leads to a modern kitchen and breakfast room and the oak-panelled lounge with original inglenook brick fireplace and oak parquet flooring, which also has access to the patio via a door.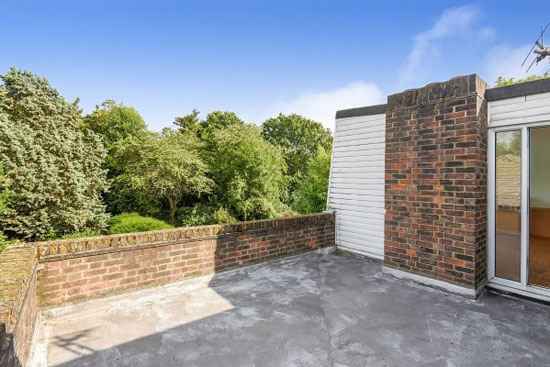 Beyond that is the dining room, again with access to the garden via a bay window, plus more oak parquet flooring and oak panelling, as well as an original fireplace. That room also has access to a study/utility room.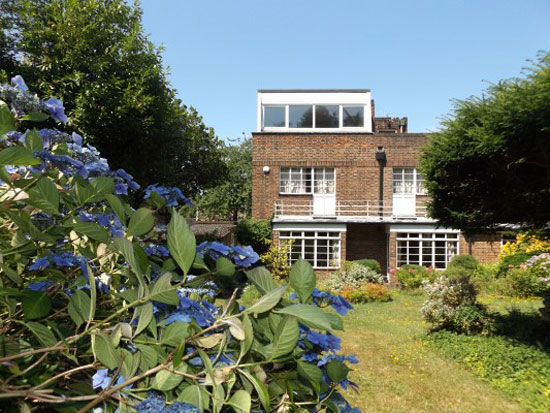 Head up the amazing staircase and second matching staircase (with storage and leaded glazing) to the upper level.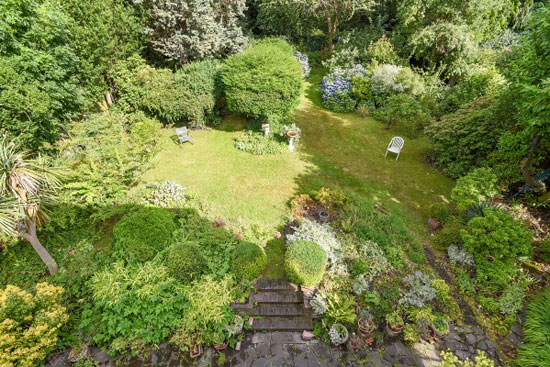 That contains the first bedroom with balcony, a second bedroom, also with a door to a balcony, a third bedroom at the front (with a 'glimpse' of Crystal Palace and London views) and an original bathroom with separate WC.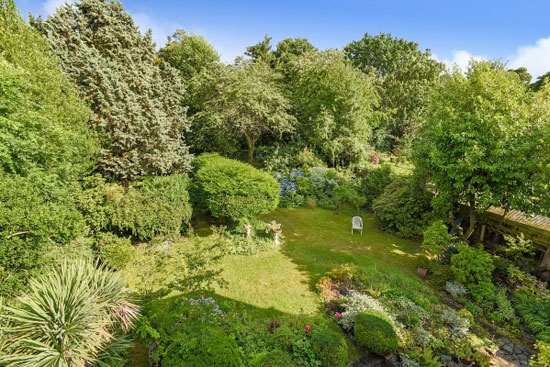 Finally, there is a fourth bedroom with windows front and rear and wood-block flooring. It also has access to an en-suite and what's left of the roof terrace.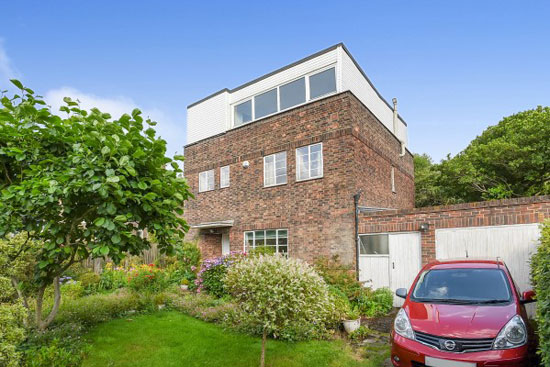 Outside space includes a brick garage and what is described as a 'magnificent' garden. It's certainly substantial and obviously well looked after over the years.
If this is your kind of project, the guide price is £780,000.
Images and details courtesy of David Evans & Company. For more details and to make an enquiry, please visit the listing at the Zoopla website.