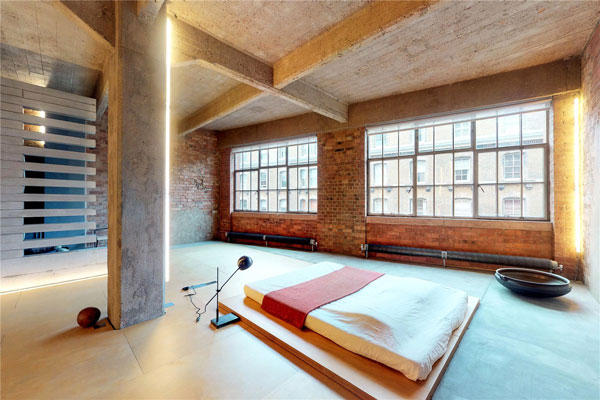 If you like the idea of something vast and factory-like, you might be the person for this industrial-style apartment in Clerkenwell, London EC1.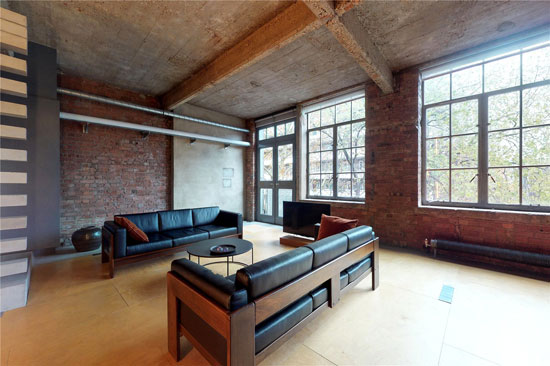 Factory-like because it used to be a factory. The building is 190 St Johns Street, which dates back to 1910 and was originally built for the United Yeast Company, part of the large Scottish Whisky distillery group.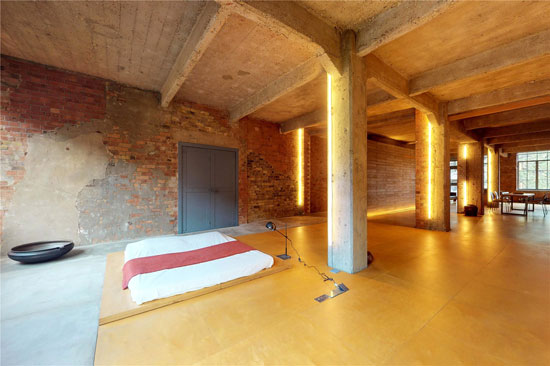 In the 1930s ownership changed and it became part of the Scholl Shoe Factory until the company's takeover in the 1980s. After that, it was sold on to be converted into apartments, one of which is now for sale.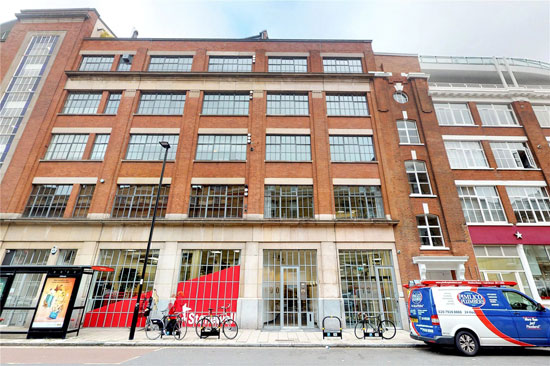 This particular apartment was the work of renowned London practice Henley Halebrown Rorrison, creating a flexible and open space that doesn't move too far from those industrial roots.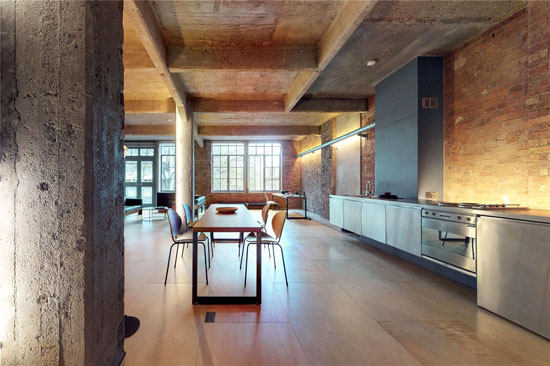 In fact, you might think you are actually walking into a factory space. Concrete pillars and ceilings, original exposed brick walls and vast windows, as well as an intentional lack of polish. If you love industrial conversions and warehouse-style living, this might well be for an apartment of your dreams.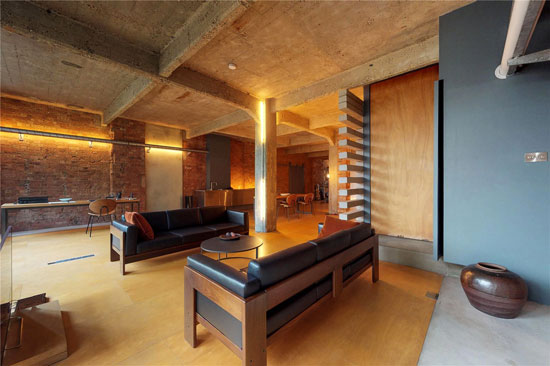 The concrete pillars offer a natural sense of division throughout the apartment, which is surprisingly light thanks to the large Crittal windows on both the east and west walls. In the middle, ambient lighting illuminates the space from the vertical strip lights within.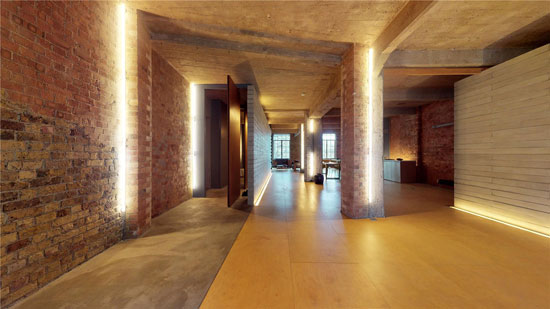 The lounge/seating area towards the 'west aspect' of the flat has a Juliet balcony and beyond that is the dining and kitchen space with stainless steel units mirroring the industrial nature of the building. Concrete stacks separate a dressing area and the bathroom from the remainder of the flat.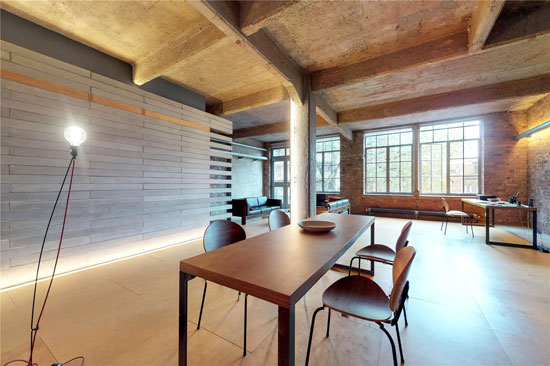 If you are wondering about bedrooms, well there aren't any. Well, no formal ones. This is just one big space (around 2,000 sq. ft. in total), with your bed being part of it. So if you like privacy when it comes to being in bed, this isn't the apartment for you.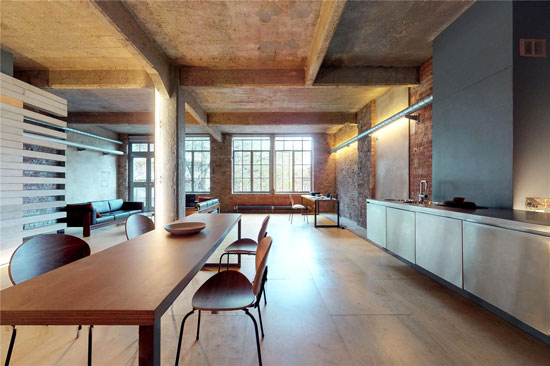 You also get 'well-maintained' communal areas, a secure entry-phone system, and a lift servicing all floors. I'm guessing a service charge for that, but before you worry about paying for that, consider the £2,275,000 asking price.
Images and details courtesy of Stirling Ackroyd. For more details and to make an enquiry, please visit the website.