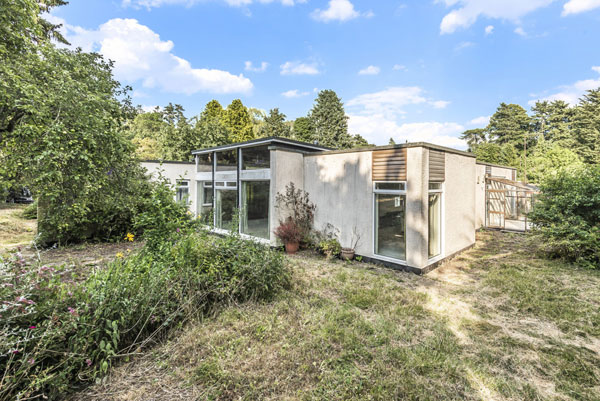 This could be amazing. A 1960s modernist renovation project in Brettenham, Suffolk has just gone up for sale.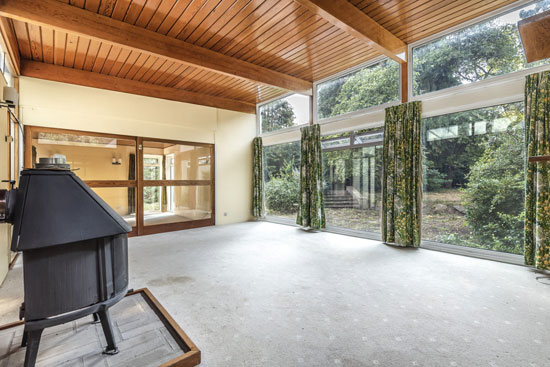 Known as Tall Trees, the house dates from the late 1960s and has been in the same ownership since construction 50 or so years ago. You can tell.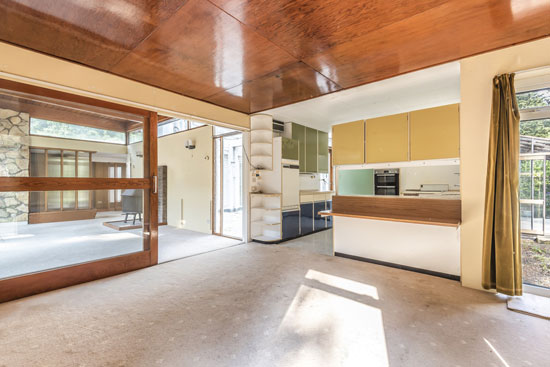 The agent oddly describes this as 'art deco style design', which it certainly isn't. This is at the modernist end of midcentury modern, a distinctive piece of architecture built around a central courtyard.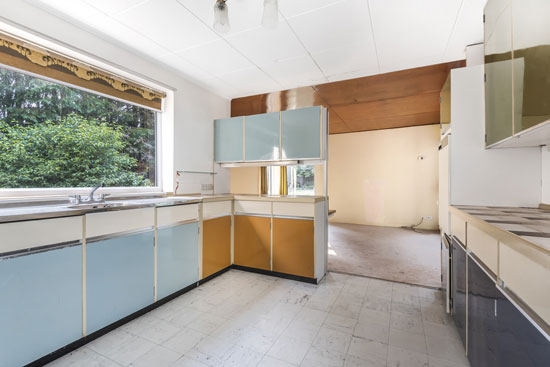 If you want to see what it was like back in the day, a photo taken nearer the construction date is at the bottom of the page. But note that it is an old photo and viewing is likely to be required to get an idea of condition and surroundings in the current era.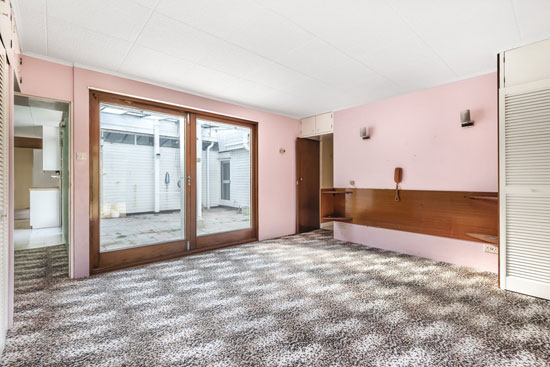 On the plus side, this is being marketed as a house rather than a 'knock down' for the land. There's no guarantee that it won't be used for the land as Tall Trees isn't (as far as I can see) a listed building and it does sit on something like 2.3 acres of land. But the house is the headline act here.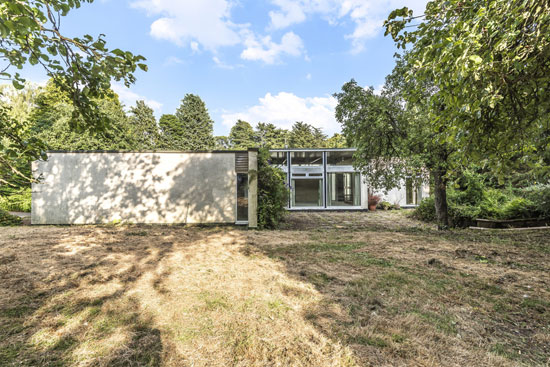 That house is something of a time capsule of the era. The design itself screams 1960s modernism, both inside and out. But the interior really seals the deal.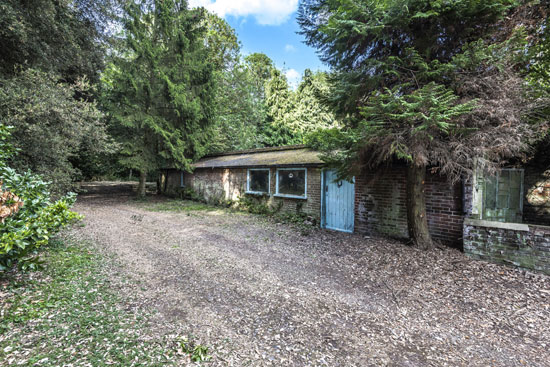 The full-height glazing, the beams on the ceilings, the open-plan living space, the sliding internal doors, the oh-so-60s kitchen and the finishes and detailing in each room. It's frustrating that there are so few inside shots of the house, but what's there pretty much tells the story of what you have here.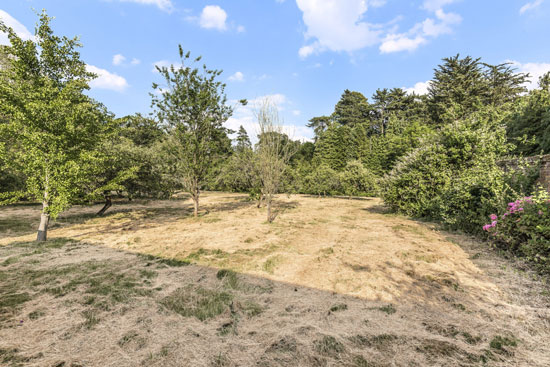 That's not quite all as the 2.3 acres of land is a 'reasonably extensive range' of brick-built single-storey outbuildings which are likely to have been constructed in association with nearby Old Buckenham Hall. These buildings also require 'general updating', but offer plenty of potential in their own right.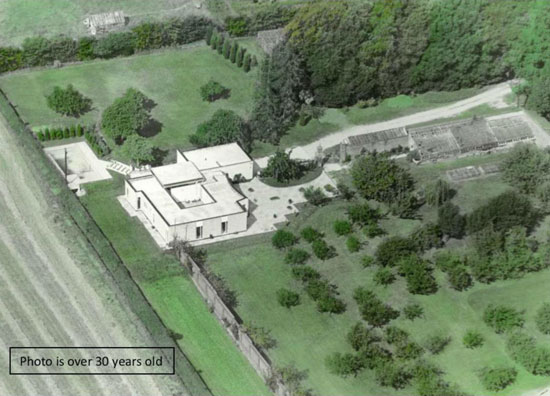 The grounds also play host to a swimming pool too, although in recent years that has been used as an ornamental fish pond, so perhaps needs some work to get it back to its original use. Not that the grounds are also 'largely screened' from the road by a wooded area, with a central orchard, and a walled garden along one side of the house too. Finally, a double garage is attached to the house.
Fancy it? Well, if the idea of a 1960s renovation project appeals, this one has a guide price of £450,000.
Images and details courtesy of Lacy, Scott and Knight. For more details and to make an enquiry, please visit the website.
Thanks to Jon for the tip-off!