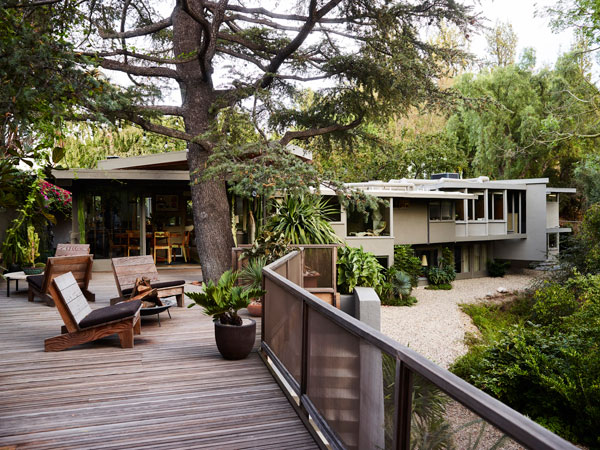 Having been renovated, the 1940s Rudolf Schindler-designed The Lechner House in Los Angeles, California is now up for sale.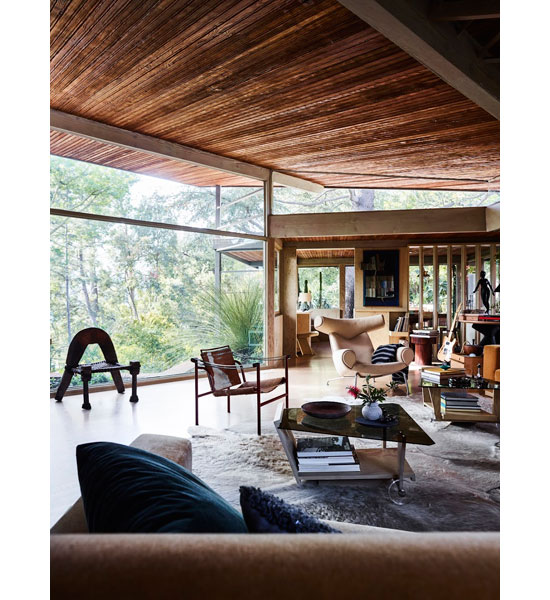 Quite the renovation job too. That was the work of Pamela Shamshiri, Design Principal of Studio Shamshiri, who has spent a decade bringing this place back to its best.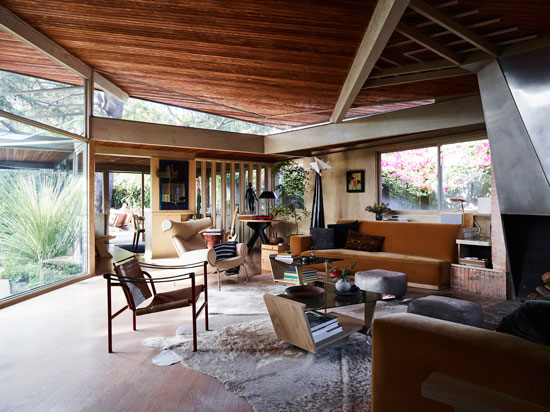 That's because the house was in a pretty poor state all those years ago. Richard Lechner and his wife had the house built in 1947, but he lost it in a divorce in the 1950s. Several owners subsequently came and went, each leaving their mark on it. Often, not for the better. Thankfully, those additions and 'upgrades' have now gone, with the house going back to its roots.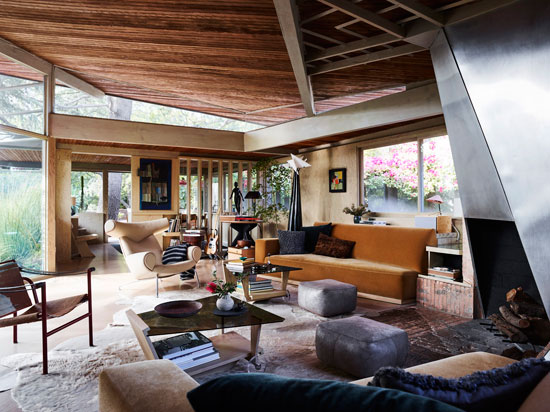 In fact, if I didn't know any better I would have this down as some kind of early midcentury modern time capsule at first glance. But once you look closer, you can see the work that has gone into it.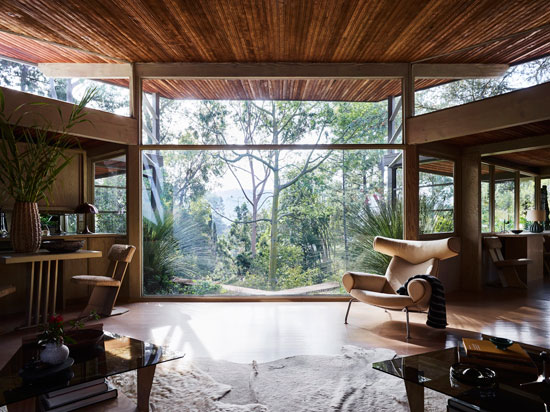 Those finishes are a mix of the old brought back to life and the new in keeping with the original era. This isn't an exercise in creating a museum piece, this is a house 'completely returned to its original purpose and intention'.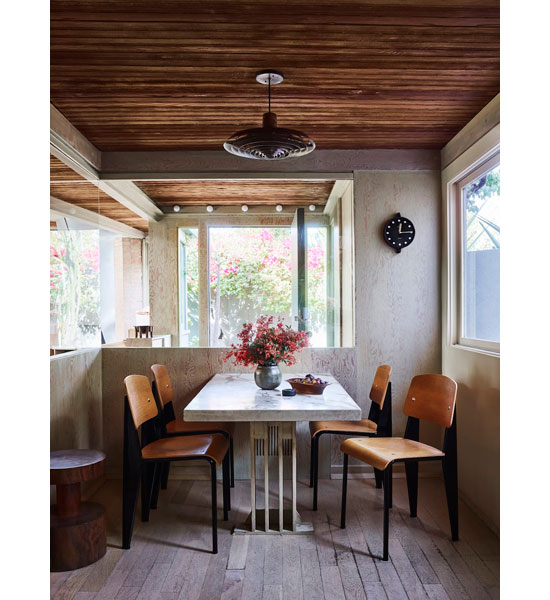 Described as a 'walled and private retreat', it's a showcase for the architects' signature use of 'organic and earthen' materials and like the Native American cave dwellings that influenced the architecture, there are wide views to nature from nearly every room.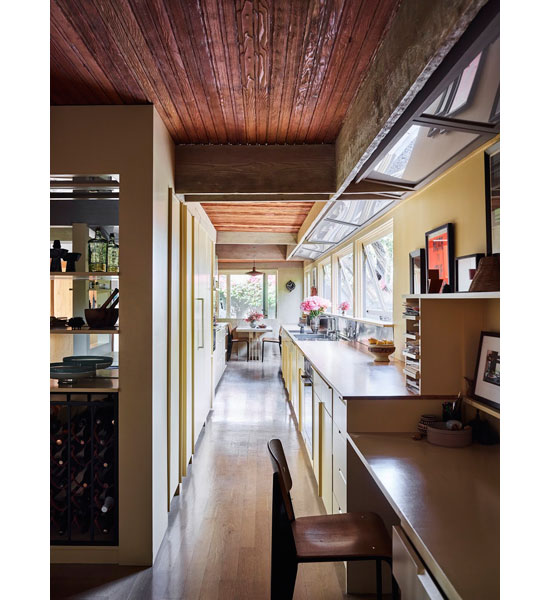 Most, if not all the space within benefits from natural light thanks to the extensive glazing used in this place, with large, rather angular open living spaces enhancing it further.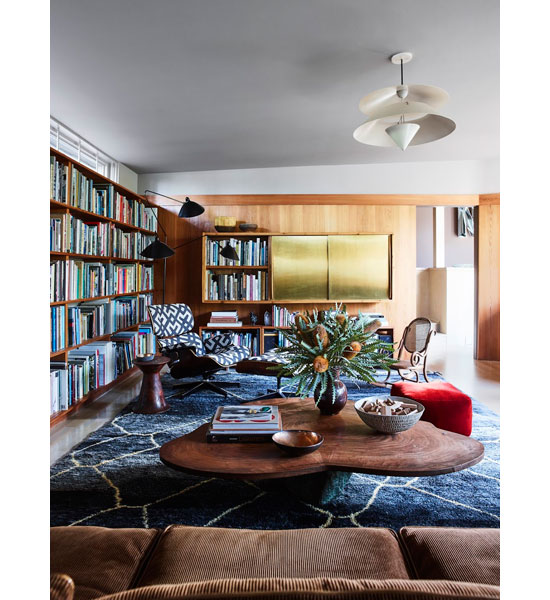 So much use of wood too. Whether that's for the beams above, the flooring below and all of the fixtures and furnishings within, not to mention the cladding on the walls. Love the built-in units too, especially the (very) functional storage and I can't take my eye off the shiny, metallic fireplace in the living room.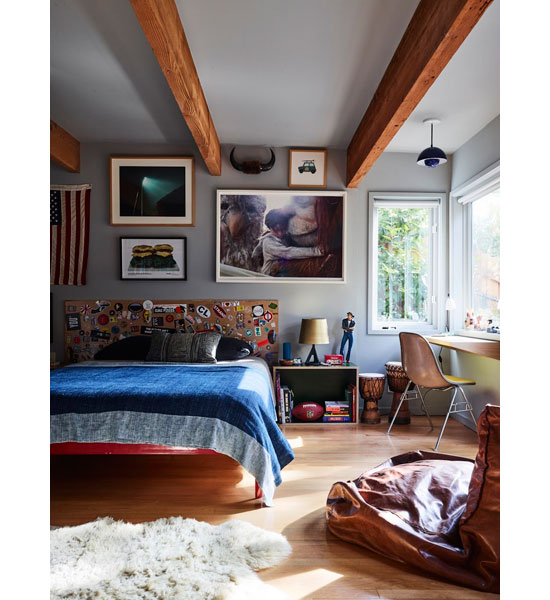 You can see why it took a decade to bring the house back up to standard. There's an attention to detail here you rarely see in house renovations.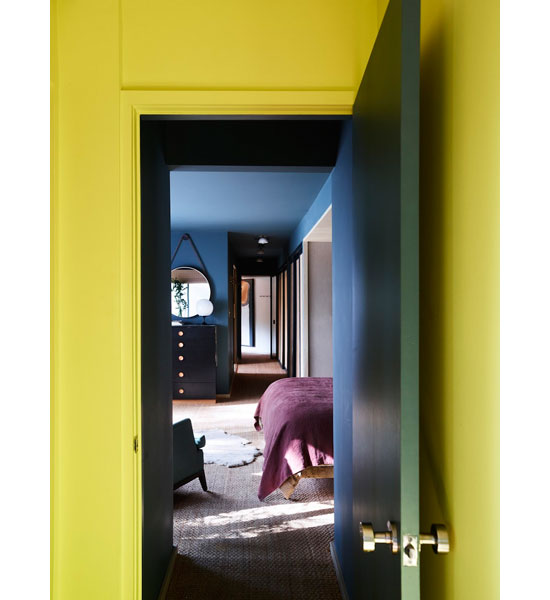 But yes, it is a house and as such, you probably want to know if it works for you. Of course, much of that depends on the price (I'll come to that), but also the amount of living space.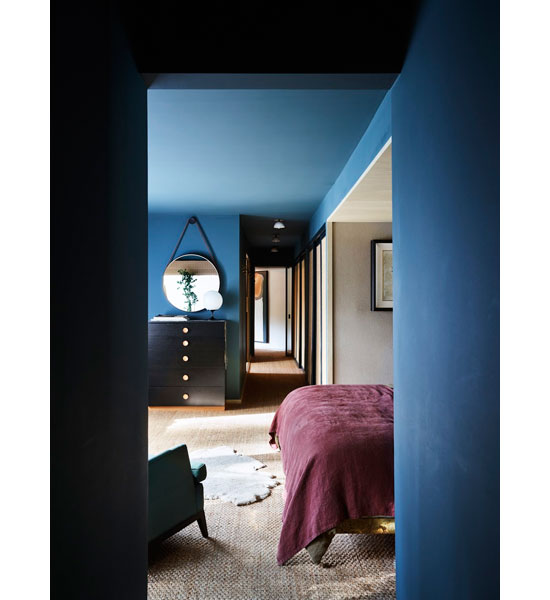 That's quite extensive, one of Schindler's larger designs, taking in something like 3,500 sq. ft in total and with four bedrooms and 3.5 bathrooms.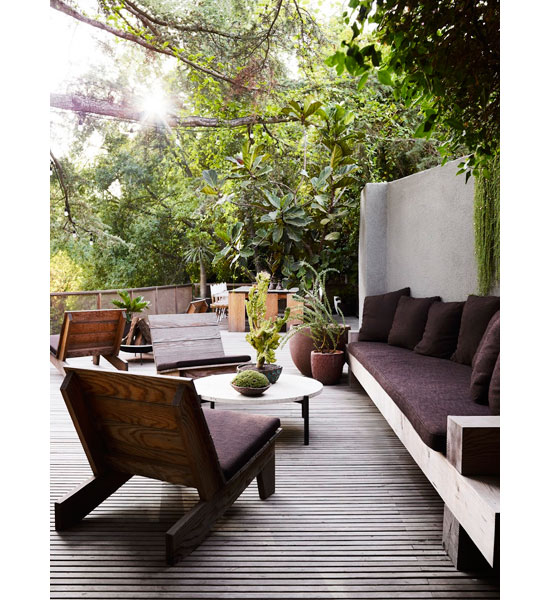 Of course, there is plenty of reception and recreation space within this house too, as well as a very long kitchen area and a library section book lovers can only dream about.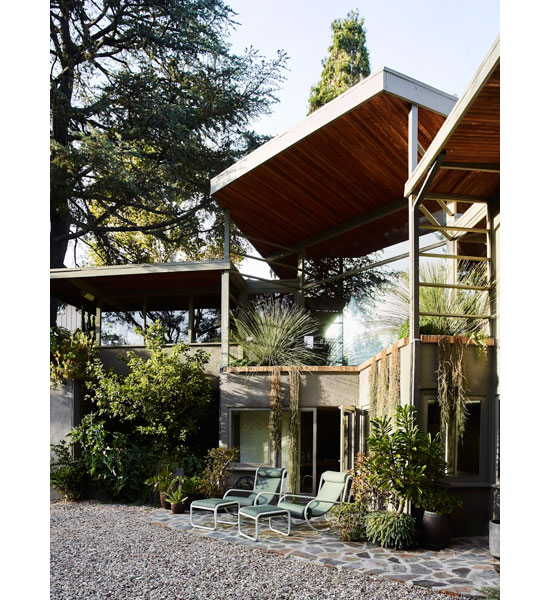 This is also a pioneering midcentury modern home and like many that followed, blurring the lines between the inside and the outside. Just a step away from various parts of the house is terrace/patio space to take in the sunshine.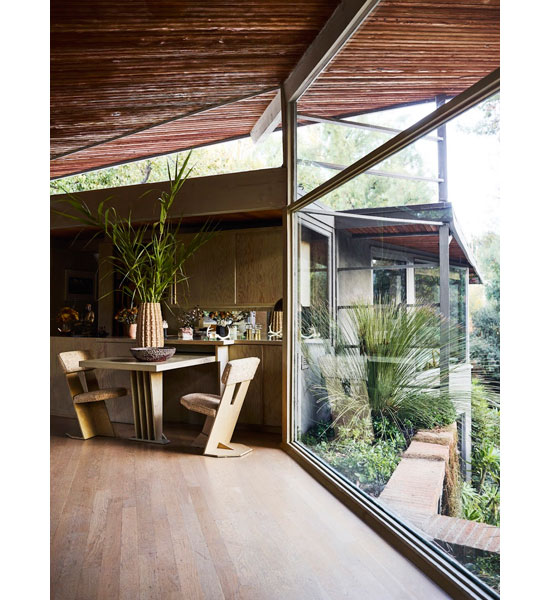 Of course, this amount of work on a house of pedigree doesn't come cheap. The house has just been listed at $4,800,000.
Images and details courtesy of Compass. For more details and to make an enquiry, please visit the website.
All photography courtesy of Anson Smart.