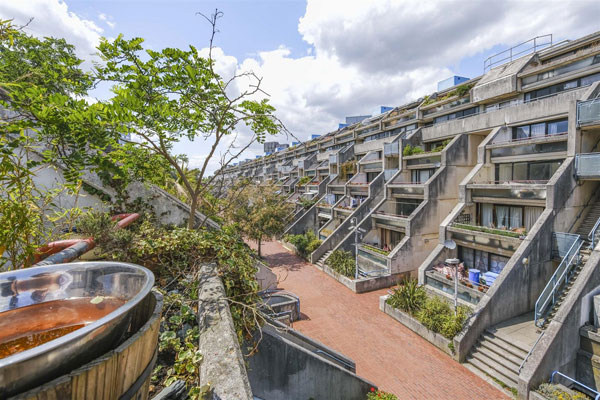 Yes, that's right. Another 1970s Neave Brown apartment in Rowley Way, London NW8 has come up for sale.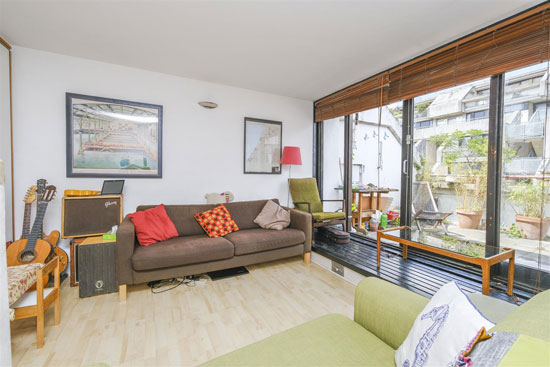 I was saying just a couple of weeks ago that I hadn't seen one of these up for the sale the best part of a year. Then one came up for sale. Now another has hit the market for pretty much the same price.
As I have said in the past, the price part of this is quite significant. You might expect these places to be a little pricier in light of their desirability right now.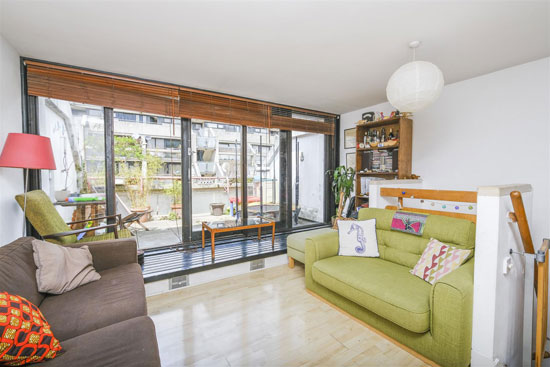 However, these places are strictly cash buyers only, which limits the market quite considerably. That's because of the construction methods used on this part of the Alexandra & Ainsworth Estate in St John's Wood by Camden Council back in the day. So no way to lend against it, which means you have to dig around and finance it some other way. Unless you happen to be sat on a substantial amount of cash.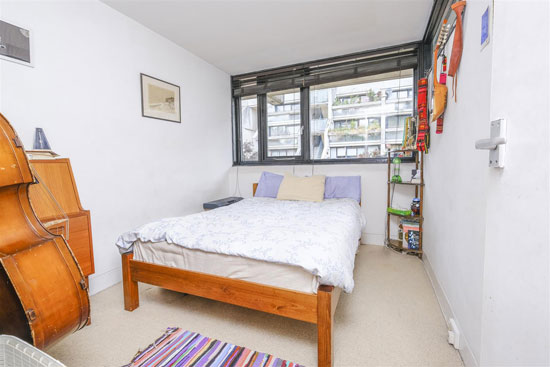 If you do have a means of financing, this is worth checking out alongside that previous find. As you probably know, this is one piece of the Alexandra & Ainsworth Estate and a smaller piece of the progressive social housing undertaken by Sydney Cook on behalf of Camden Council in the 1970s.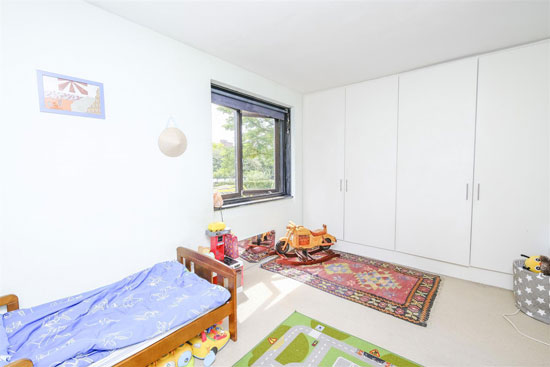 Some of the most forward-thinking architects of the day were responsible for the designs, with Neave Brown behind the design for Rowley Way, which now has a Grade II* listing, courtesy of English Heritage. A rare accolade, especially for something designed as social housing.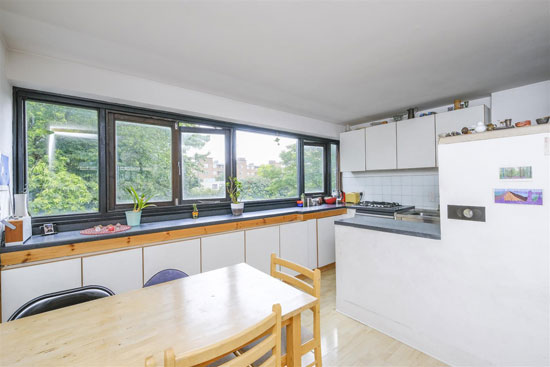 Some still are used as social housing, but the architectural merit of Rowley Way combined with 'right to buy' means a good number no longer are. Like this one, for example. The selling point, like all of these places, is the bold 'stepped' design, which isn't just to be eye-catching. It maximises the natural light, not least when it comes to the outside balcony space.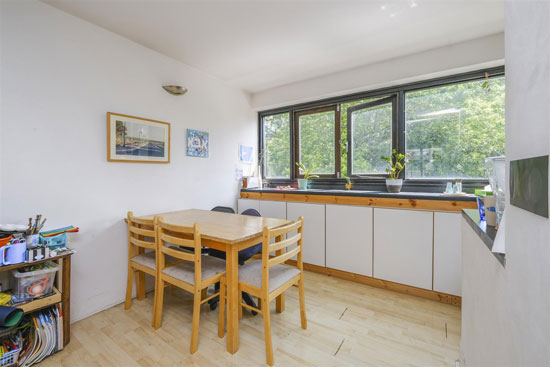 This one is pretty much untouched, with original details still in place, albeit with some contemporary fittings here and there. I'm not sure if original features are a huge selling point here though.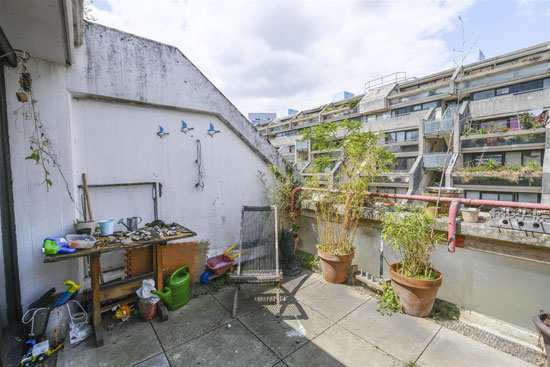 Of course, the architecture is untouched, as is the full-height glazing that opens onto the balcony area plus the staircase too. Outside of that, things are pretty neutral and could be updated if you want a sharper finish. But essentially, this is the apartment designed back in the 1970s with modest upgrades.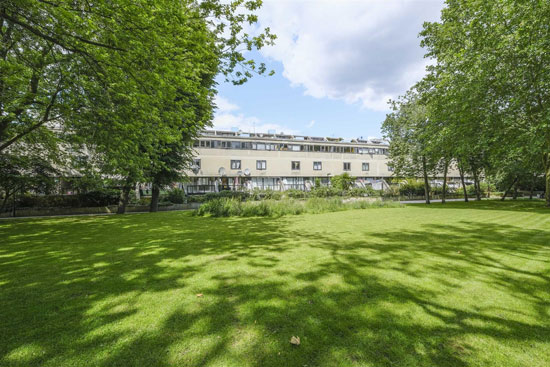 In terms of the space of this split-level apartment, the property is made up of the large reception room that opens onto the terrace, along with a kitchen and dining room, two double bedrooms 'with ample storage space' and the bathroom.
There is an annual service charge here (£1,800), but the main issue os getting together the asking price of £450,000 without a mortgage.
Images and details courtesy of Wellington Estates at Zoopla. For more details and to make an enquiry, please visit the website.