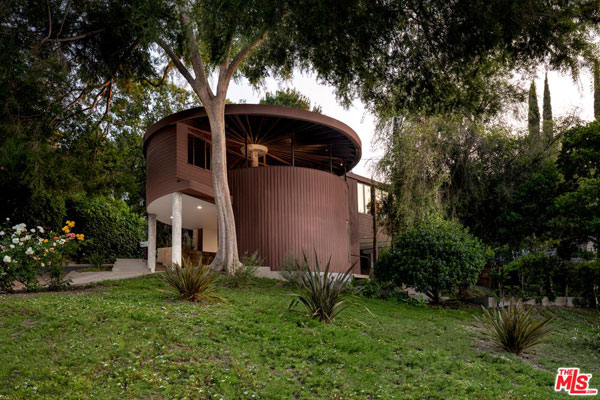 Amazingly, this is a first time on the market for The Foster House by John Lautner in Sherman Oaks, California, USA.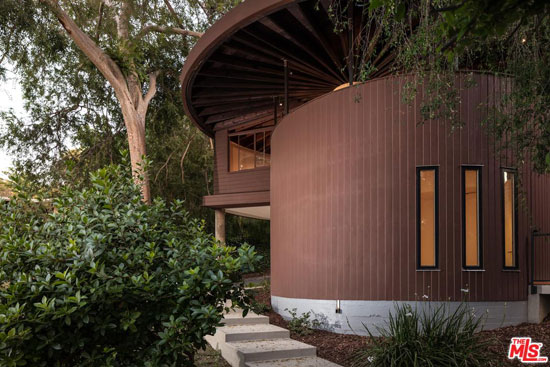 Amazing because this house dates back to 1950, so has managed to avoid the open market for the best part of 60 years. With that in mind, you would perhaps expect some kind of time capsule. Well, it's not quite that.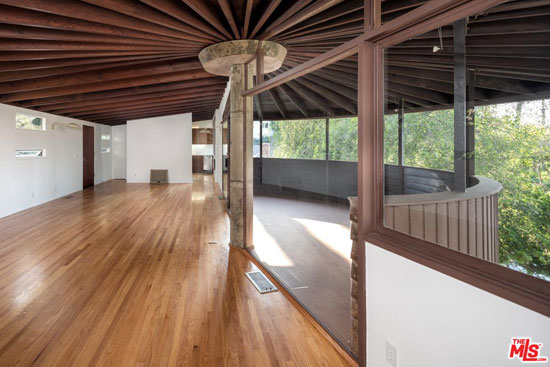 I suspect the architecture itself hasn't changed over the decades. Ok, this isn't quite the amazing Elrod House in Palm Springs (the house used in the Bond movie Diamonds Are Forever) or the jaw-dropping Bob & Dolores Hope house, but it is a fascinating early project from the man behind both of those iconic designs.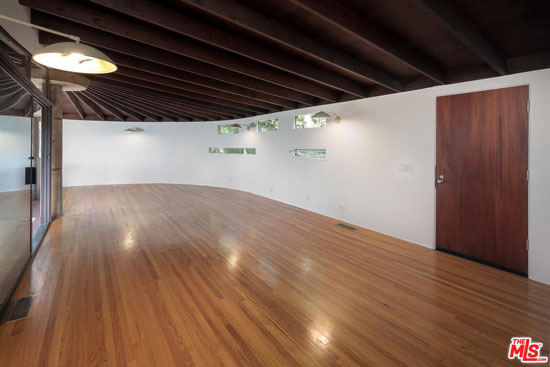 The house was actually designed for school teacher Louise Foster and was later the home of TV actor Rex Linn, who lived here for 20 years. As for the design, well like those previous two houses I mentioned, it's a circular affair. Just not on the same scale as some of Lautner's later projects.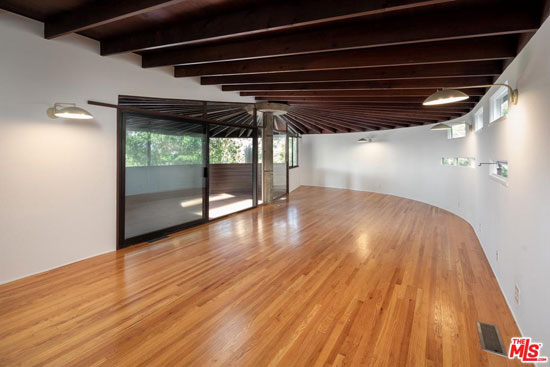 As I said, this isn't a time capsule, but the design itself has been maintained, as has the interior of the home, which looks fairly empty right now, waiting for someone to come along and add in some love.
The exterior is a bold, largely circular (and at the very least curved) design clad in wood with a red/brown finish, with the dark wood finish continuing inside.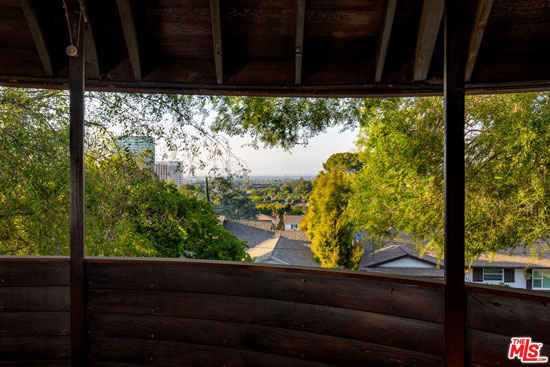 The drama also continues inside, not least when it comes to the reception space, with a sunburst-effect of beams firing out of a central concrete pillar to great effect. Bags of natural light in there too, as well sliding doors opening to an outside terrace complete with views of the San Fernando Valley. A great place for a spot of al-fresco dining.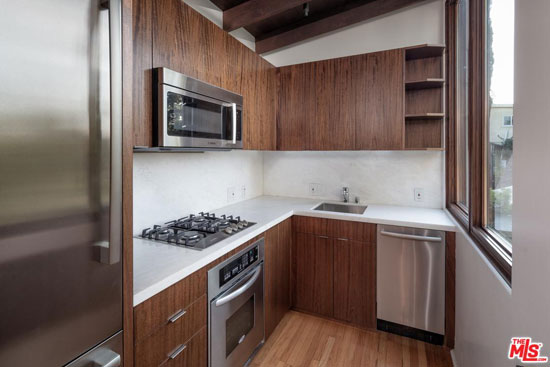 Beyond that is the kitchen complete with stainless steel appliances and a large bedroom with plenty of storage behind the dark wood doors along with a bathroom.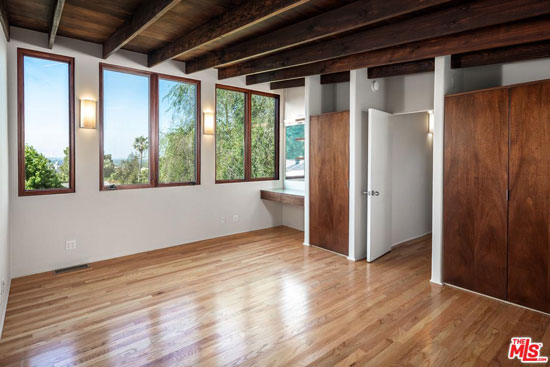 Downstairs is what's described as a 'fully self-contained bedroom' with en-suite bathroom, which could also work as a home office, recording studio or cozy den according to the agent. Or another bedroom, especially if you want to give your kids some independent living space.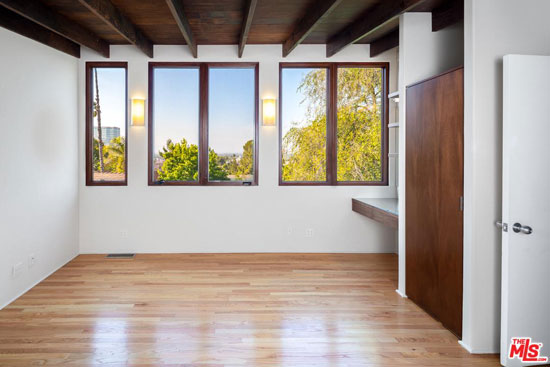 The finishes look fresh and the original details are well looked after, but the house just needs someone to come in and bring the personality back. Do that and this really will be a special place to live.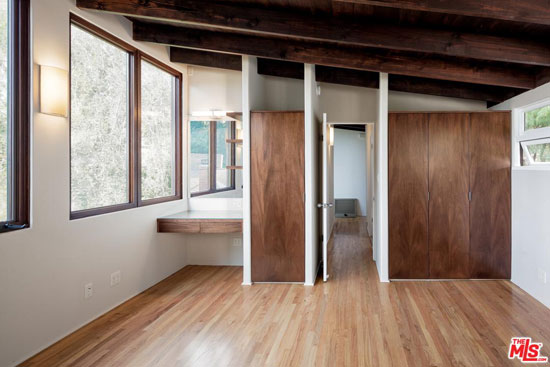 Space outside as well, with 'a multitude' of outdoor seating areas amongst the mature trees if you fancy a bit of tranquility after a busy day at work.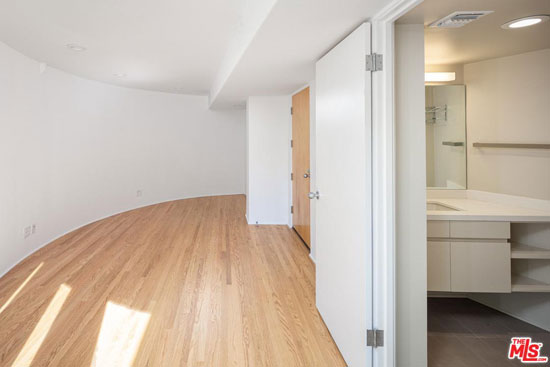 You might need to be busy at work if you want this one too. The Foster House is on the market right now for $1,600,000.
Images and details courtesy of Compass. For more details and to make a enquiry, please visit the website.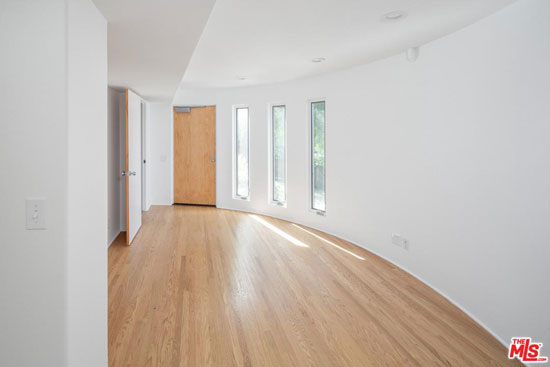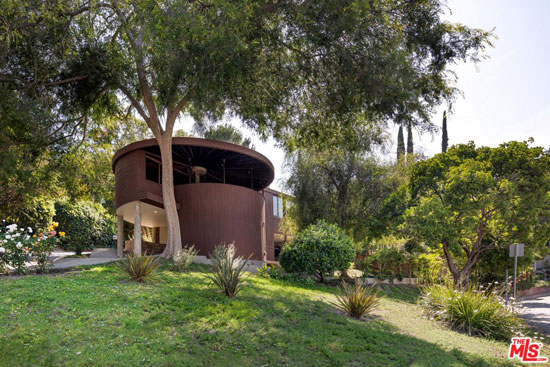 Via The Spaces