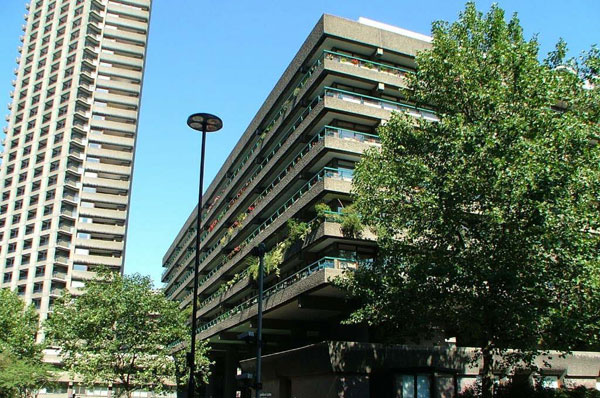 This apartment in Seddon House on the Barbican Estate, London EC2 has actually been featured in a recent book.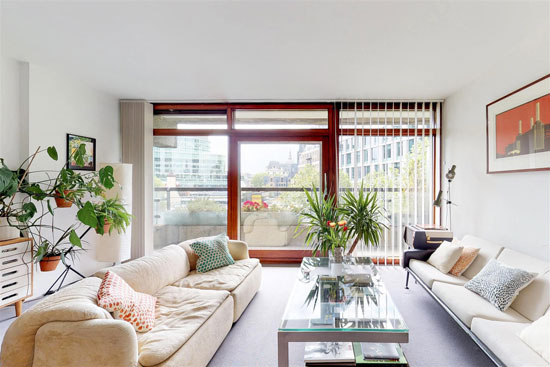 It was back in 2017 when I last featured this part of the Barbican. But that was a renovation project, nothing like the house here.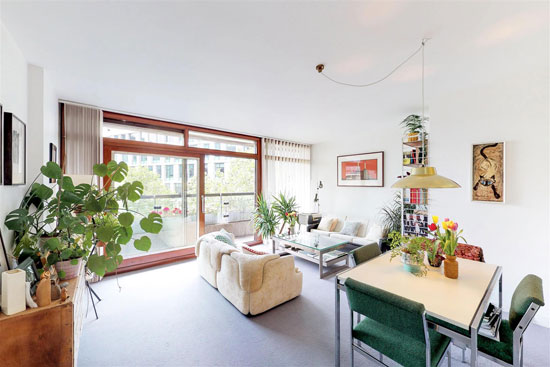 The one here is at the other end of the spectrum, The kind of apartment you can walk right into without having to do anything. Quite a stylish affair too.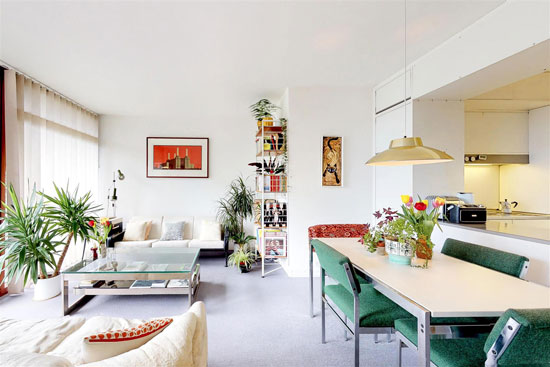 That's perhaps why it was featured in Stefi Orazi's The Barbican Estate book at the back end of last year. The photos in that book probably do the apartment more justice than the ones on the listing, not least when it comes to highlighting the space within. So if you have a copy of that (or you happen to be near a bookshop that sells it) do have a look in there for another view.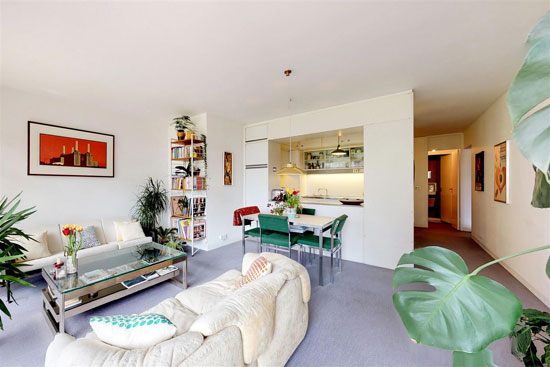 At least, have look once you have seen the images and details of the apartment here.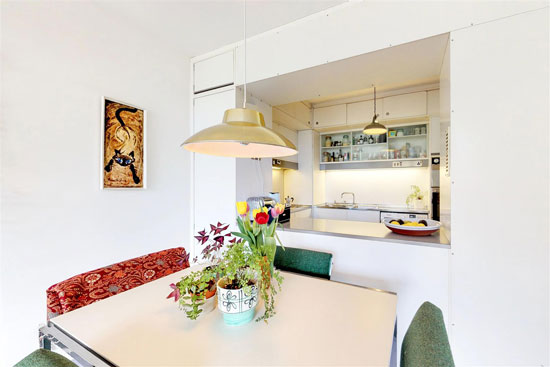 Seddon House is one of three similar terrace blocks on the Barbican Estate, with this one dating back to 1974 and with support from some tall columns. There are six floors, with the apartment on offer here sitting on the fourth floor of the block.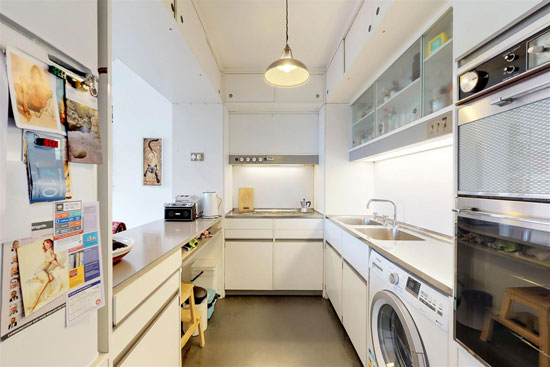 Some lovely views as a result of being fairly high up too. In fact, you can probably pick out St Paul's dome in the distance when stood on the balcony.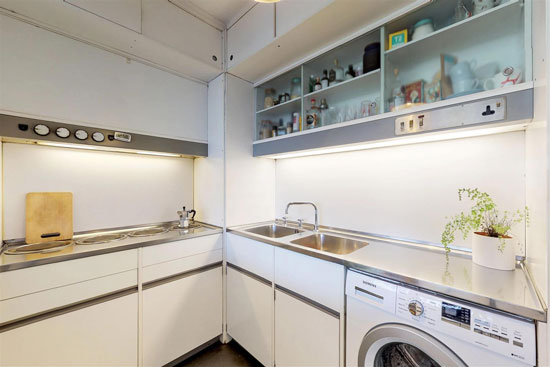 As for the apartment, it has all the original details you would hope for. So the original kitchen is still in place, including the original oven that still works. The original bathroom as well. The original window frames and balcony of course.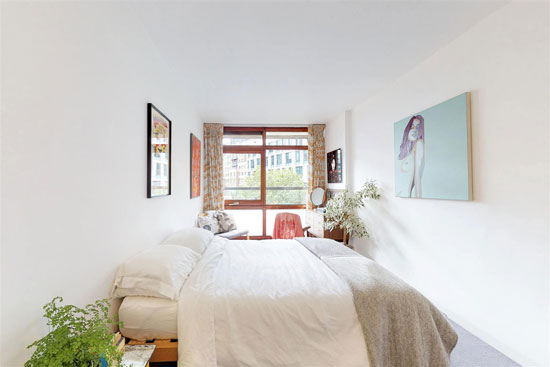 It has also been maintained by someone with an eye for style. A clean, white finish that's broken up by some lovely interior design touches that fit in well with the original era of the apartment.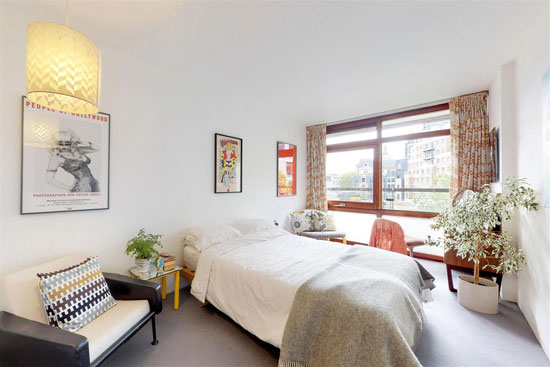 As you would expect of a Barbican apartment, space isn't the biggest selling point, but there should be enough for a single person or couple. That's dominated by the reception room, with the kitchen just off it. Beyond that is the 'good size' bedroom, along with a study/dressing room and a bathroom with separate toilet.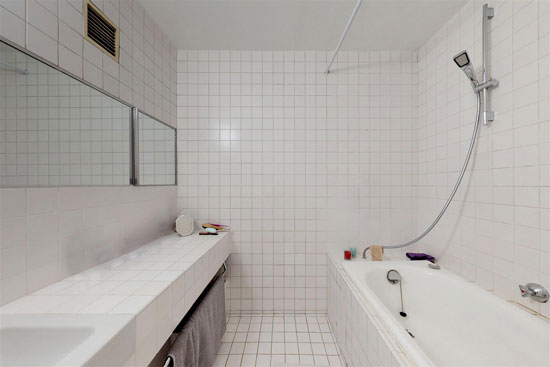 As I hinted at earlier, there is also a south-facing balcony off the reception for some fresh air and views of the capital.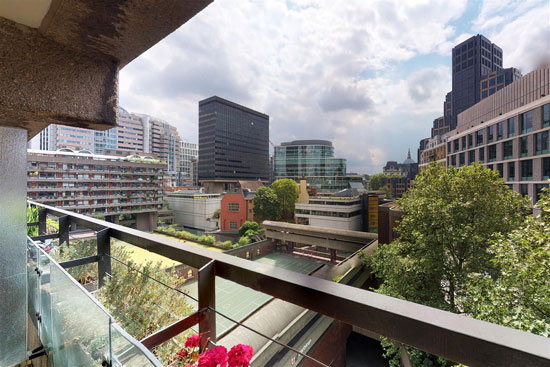 If you fancy moving onto this grade II-listed, Chamberlin, Powell & Bon-designed estate and into this apartment, in particular, it is on the market for £835,000.
Images and details courtesy of Scott City. For more details and to make an enquiry, please visit the website.