Featured on Grand Designs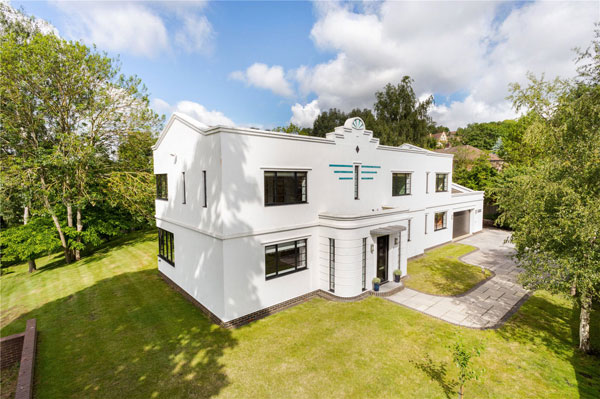 It was on the Grand Designs show way back in 2017, but you might still recall The Art Deco House in Godalming, Surrey, which is now the market.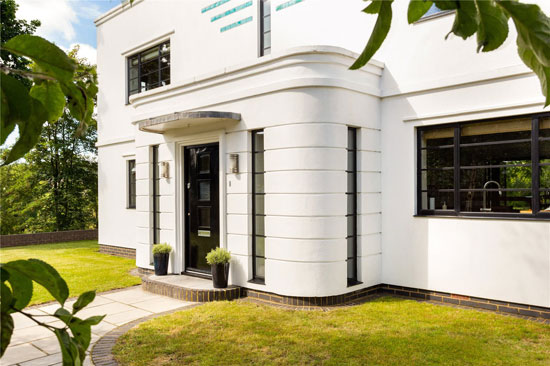 I have watched the show, but it was a couple of years back, so if any details aren't quite correct, that's the reason. But from what I can recall, a couple (both pilots if I recall) fell in love with the art deco style and wanted to recreate it in the modern era.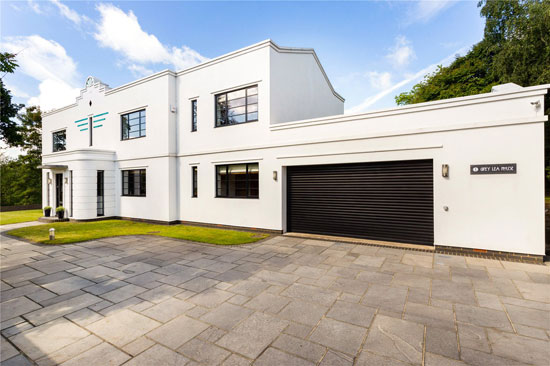 The problem was that they had firm ideas on what the outside would look like, but less of an idea of how to work the interior of a 21st-century art deco house. But like most Grand Designs projects, it all came through in the end and what you see here is pretty much what was created 12 years ago.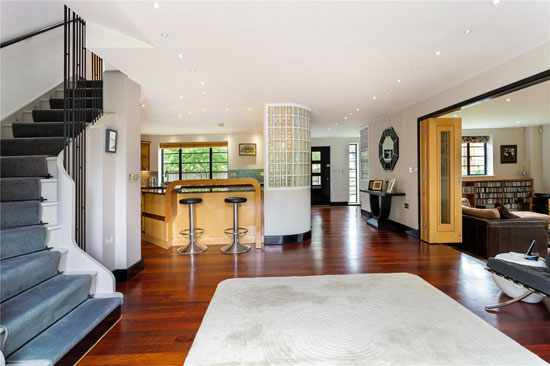 If you want to catch up with it, I'm pretty sure All4 will have the episode on the archive somewhere.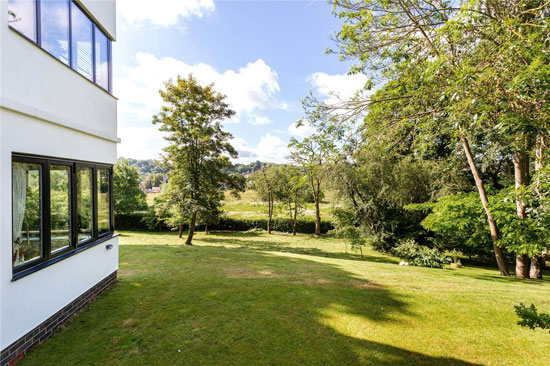 It was a brave move. Creating art deco isn't easy these days and many examples I have seen over recent years haven't been great. That's because it isn't an easy thing to recreate. It is all about the detail and finding the craftsmen to put in those details, especially when it comes to the exterior. All too often, people just don't want to spend the time and money putting in those details. That wasn't the case with this one, with craftsmen brought in to replicate the curves of a 1930s house and add in the wing motif (no doubt a nod to the pilots who built it).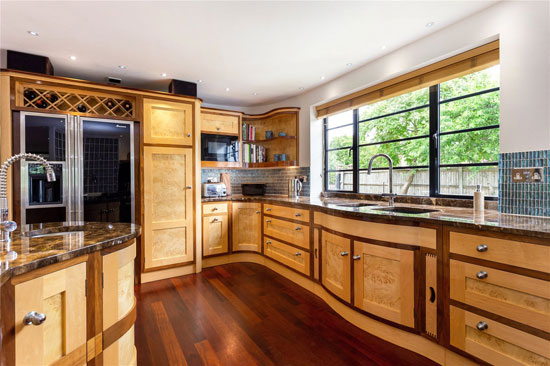 Not that the Grand Designs project was an exact copy or time capsule of the 1930s. Anything but. This was a house that was built with one eye on the environment and with all the modern facilities you would expect of a modern-day house.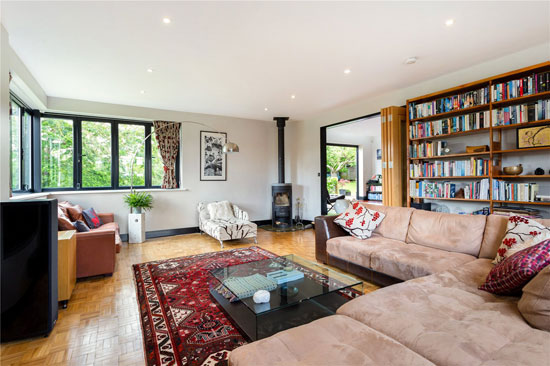 Yes, there were (and still are) details that look back to the 1930s once through the front door, which were inspired by the couple's trip to the art deco haven of Miami. But the end result is a foot in both eras and in places, rather subdued, more modernist than art deco in finish looking at it again.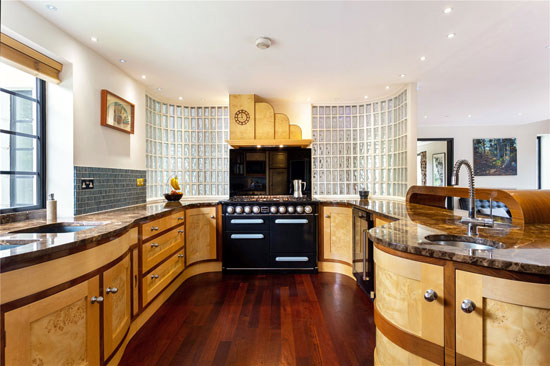 Perhaps most interestingly, the one area that really did go heavily down the period route is a part of the house often forgotten by original 1930s designers – the kitchen. Kitchens tended to be hidden away in some of the statement deco houses of the day and if they survive, tend to be small and functional.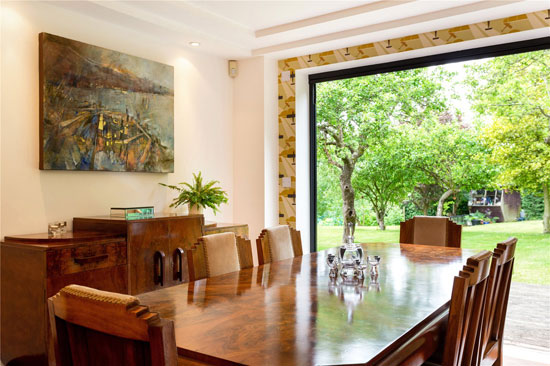 The one here was a design statement, with hand-built cabinetry intended to mimic the curves of the art deco era. I love that 'clock' above the cooker, which is a lovely finishing touch and actually doubling as an extractor fan for the cooker.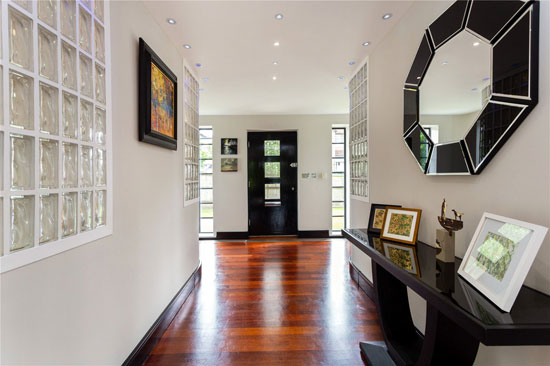 As for space, it's probably more free-flowing and contemporary compared to a lot of original art deco houses, which tend to be a little more uniform and closed off.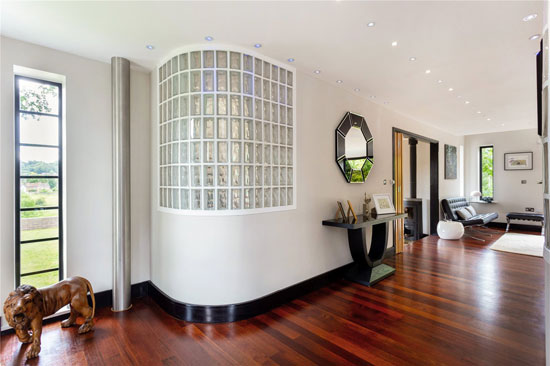 The ground floor is particularly open plan, with that designer kitchen and family room very much at the heart of the house. That space opens to the main sitting room, which can be partitioned if you prefer it to be.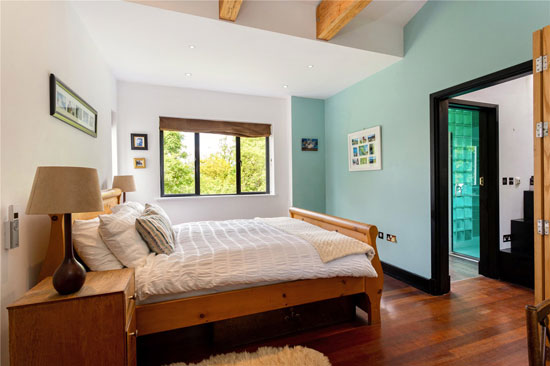 The sitting room features a wood burning stove and corner windows which bi-fold to open the room to the garden. There is also a separate dining room with a vaulted ceiling and a large integral garage.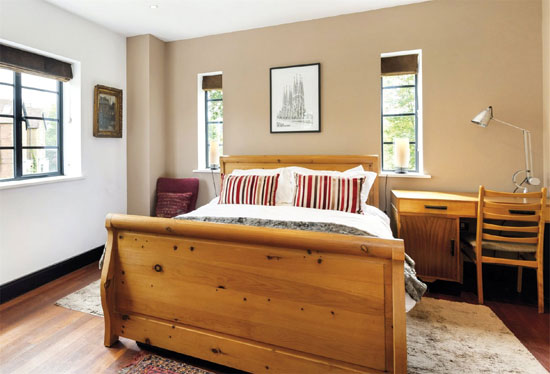 Some nice details on the ground floor too, including the doors and door handles, that hand-built kitchen cabinetry, a lovely staircase, and a curved glass brick wall.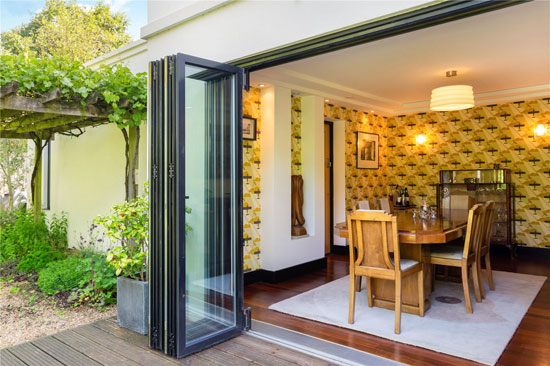 The house also has six bedrooms (one of which works as a study, along with four bathrooms/shower rooms which were 'designed to evoke the glamorous side of art deco' using period style wall tiling and 'simple yet high specification' fittings.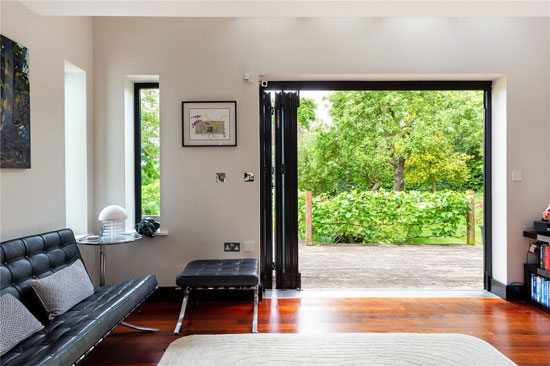 As I mentioned earlier, it was also a house that was intended to be environmentally-friendly too, including features such as a rain harvesting system to collect, filter, and re-circulate rainwater, solar panels on the roof for hot water and a heat recovery and ventilation system which utilises the cool and warm air produced in different parts of the building, creating a balanced temperature at low power use.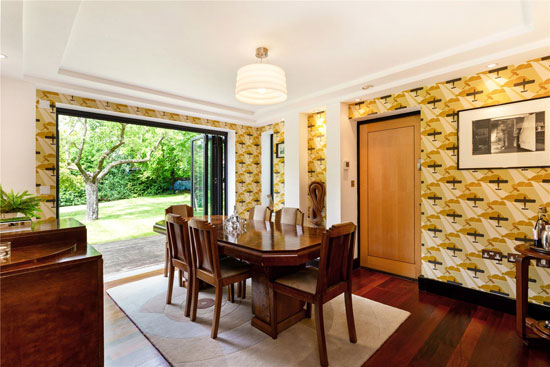 Outside you will find security gates opening to the drive, which has plenty of parking for several cars if needed, with the double garage with light and power offering even more.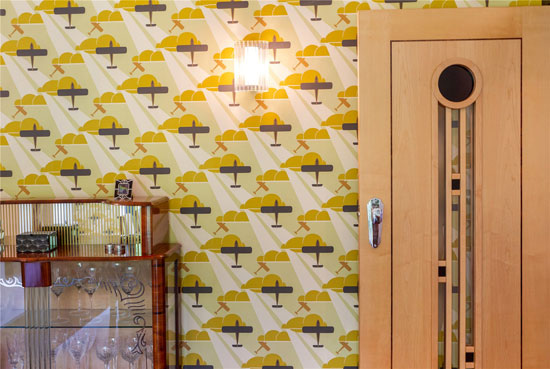 To the rear, a timber deck runs alongside the house and beyond that are the gardens, a mix of lawn, plants and mature fit trees covering something like 0.8 acres.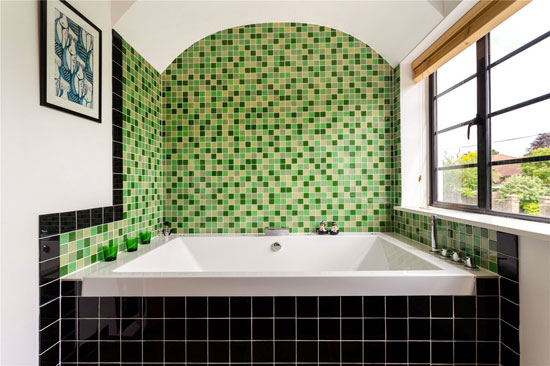 I can't recall the actual cost, but as ever, I'm sure it went over budget. Buying and knocking down an existing house was another cost too. What I do know is the current asking price, which is £1,600,000.
Images and details courtesy of Hamptons. For more details and to make an enquiry, please visit the website.
Update: I have found the episode of the Grand Designs show if you want to watch it, which is available on the Dailymotion website.
If you want more Grand Designs, you can check out my archive of previous features.