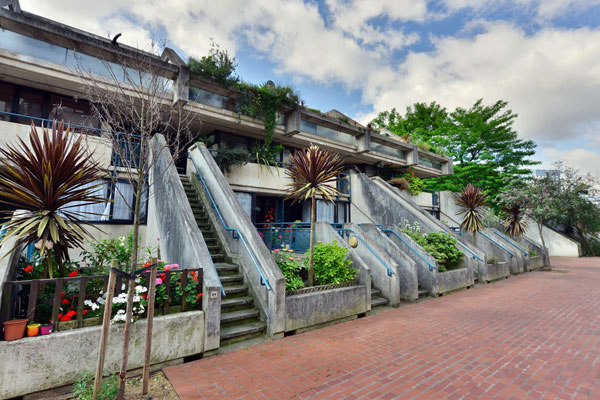 Never sure whether to list as modernism or brutalism. I'll go for a 1970s Neave Brown modernist apartment in Rowley Way, London NW8.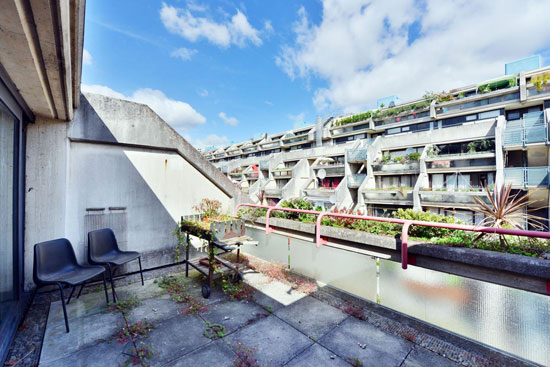 It has been well over a year since one of these was for sale. In fact, last year I featured one for sale as well as one available to rent on Airbnb. This is another sale, although buying one of these is never straightforward. I'll get to that bit later.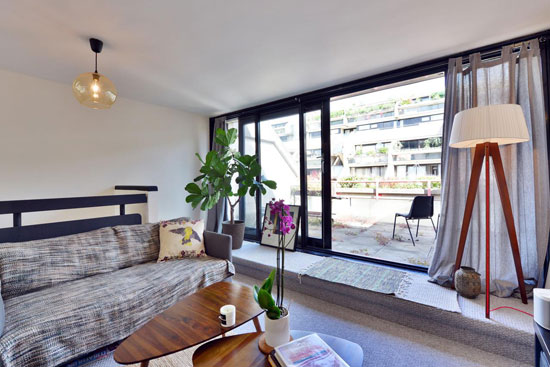 For now, let's talk architecture. This is an apartment on the Alexandra & Ainsworth Estate in St John's Wood. Radical social housing back in its day, the Neave Brown estate has a Grade II* listing from English Heritage, which is an indicator of just how significant this development was and is.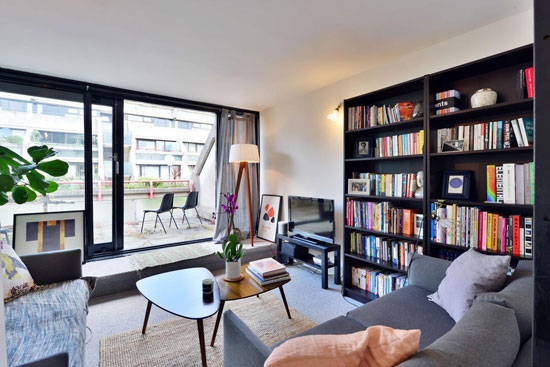 For many years, this was something of a loathed development. But its reputation has been on the rise for some time, just as brutalism, in general, has become more fashionable.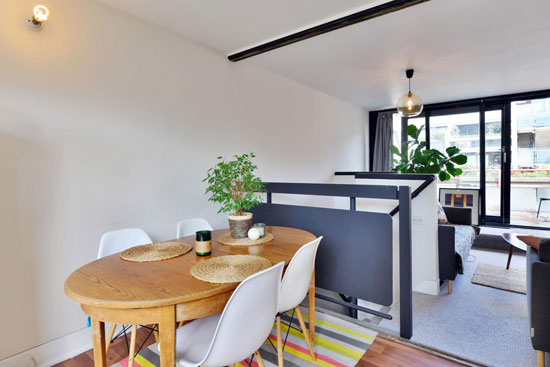 If you want to know all about this development and similar builds in this part of London, then you probably want a copy of Cook's Camden: The Making of Modern Housing by Mark Swenarton, which has it both all in detail and photos.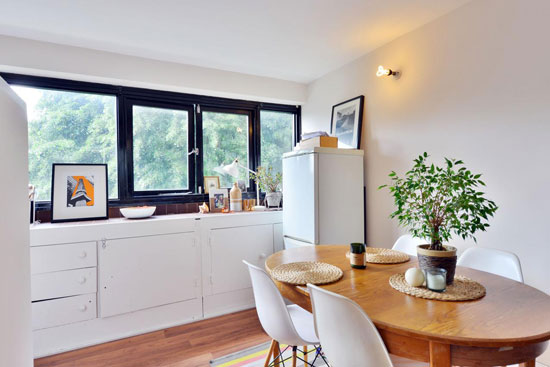 This apartment is just a small part of it. Someone has done a good job at renovating this one, but there is something you really can't change. The actual architecture. This is the kind of building you love or hate. Thankfully for the seller, there are plenty who would love to live in something like this.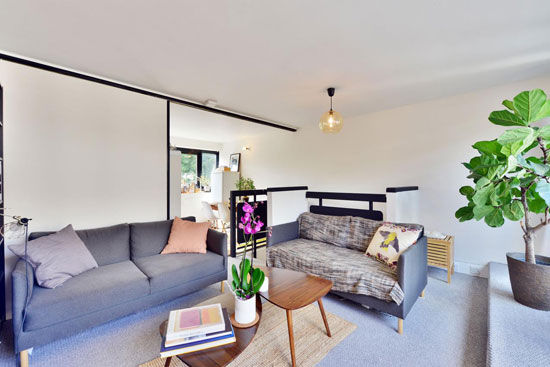 It is described as a 'large and bright' split-level apartment and as I said, the interior looks to have been modernised and updated. Don't let that put you off. On the contrary, it is a selling point. The original apartment was local authority and wouldn't have been packed with desirable period finishes. The selling point is the shell of this one, as well as the original layout and the details that contribute to that. All of that is intact.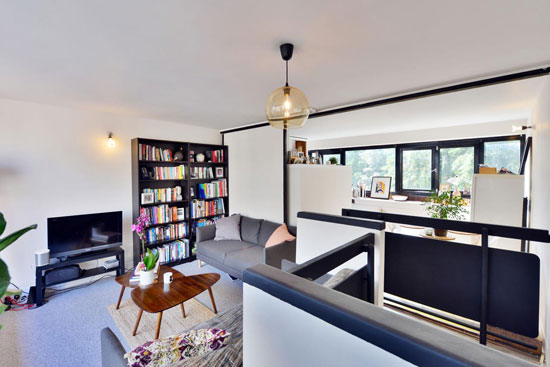 Beyond that, everything looks clean and fresh, Very much the blank canvas, which should allow you to put your own stamp on it.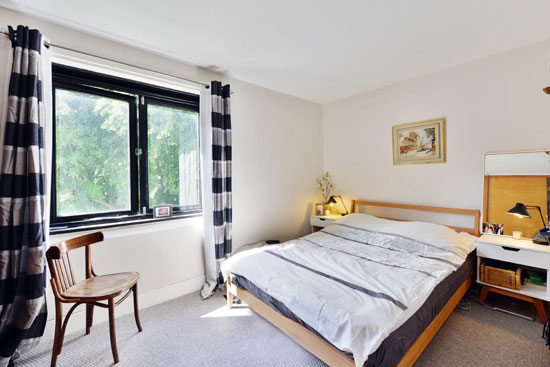 As for the apace, you are looking at the main reception room opening onto that lovely terrace, a kitchen and a dining room. There are also two double bedrooms with 'ample storage space' and the bathroom.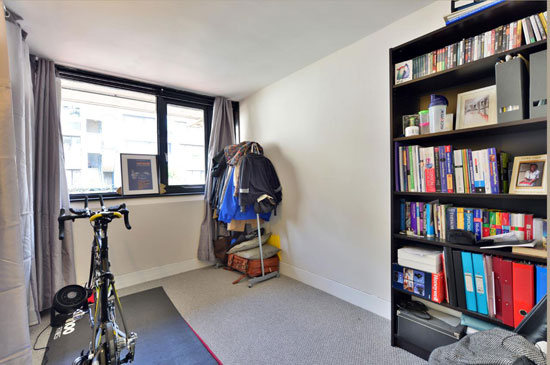 Now, the bit about buying this one. The agent simply says that it is 'cash buyers only', with the reason behind that down to the construction methods used to build this particular development. In short, no one seems willing to lend against them and as such, you will need access to the full amount in some way to get this one.
That full amount is £449,950.
Images and details courtesy of Wellington Estates at Zoopla. For more details and to make an enquiry, please visit the website.