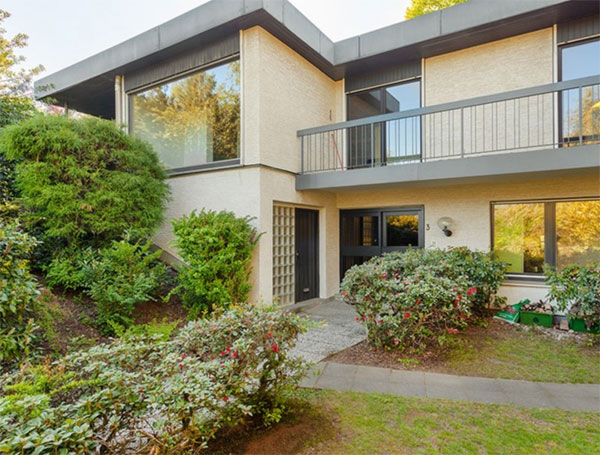 Shame there aren't more images of this 1970s modernist house in Ludenscheid, Germany. But what's there certainly whets the appetite.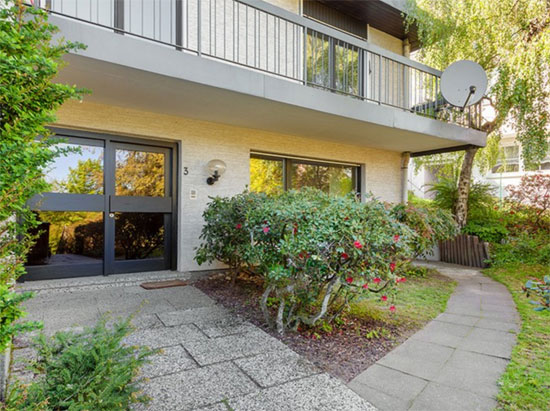 It isn't actually just a house. Built over the years 1975 and 1976, this is a family home with a separate apartment or 'granny flat', which has its own access, but can be added to the main house fairly easily, according to the agent.
Personally, I like the idea of a separate apartment, especially if you have regular visitors staying. But if you just need added space, there is the option of just merging the two.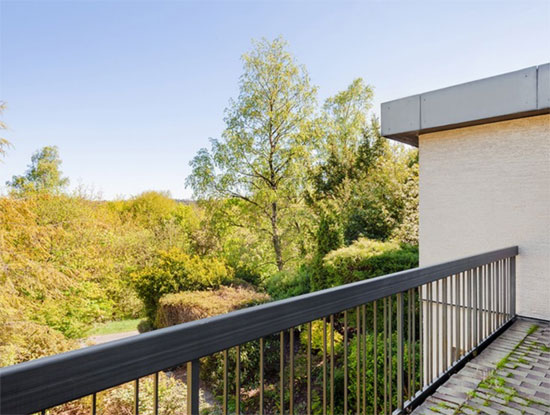 Has it changed? I'm not sure it has really. A close look suggests an upgrade to the glazing, but beyond that, the images show a house still very much of its era. After all, no one creates conversation pits quite the like the one here. Which is a shame.
The house was actually a 'high-quality prefabricated construction', with a style and layout that lends itself well to modern-day living. In other words, it's a house that might have retro elements, but in terms of space is rather ahead of its time.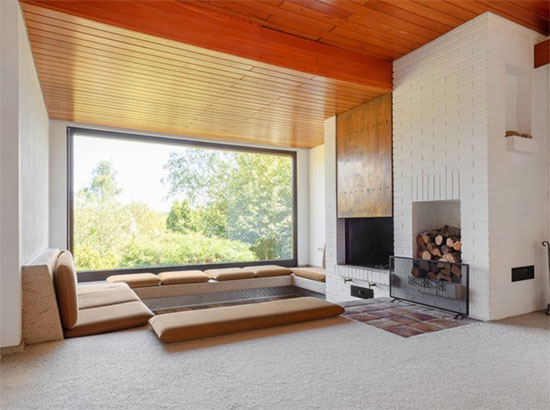 As I said, I love that fireplace and conversation pit in the living room, as well as the wood ceilings, open staircase and the open layout. I just wish I could see more details throughout this house. If you want to see more, you'll have to book a viewing.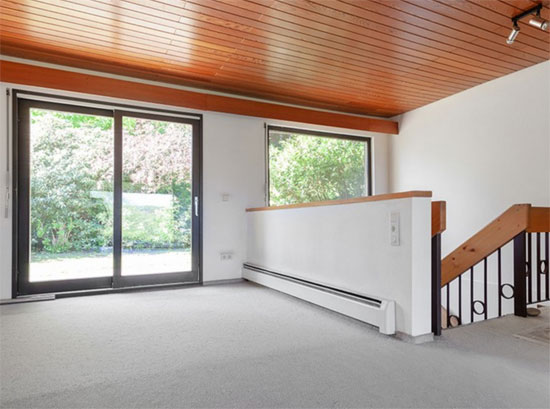 The main house has around 165 sq. metres of living space and sits on a plot covering 1,170 sq. metres. From what I can work out from the floorplan, there are two bedrooms, with the master having access to the balcony. There is also that living room, a dining room, a kitchen, a bathroom and the terrace area.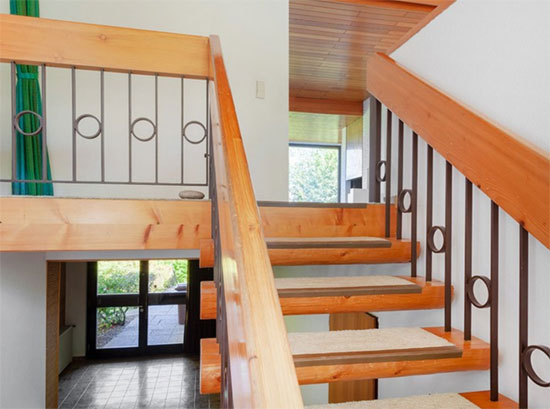 The separate apartment has a living room, bedroom, kitchen and bathroom, as well as storage rooms and plenty of cellar space. Storage doesn't seem to be an issue here at all.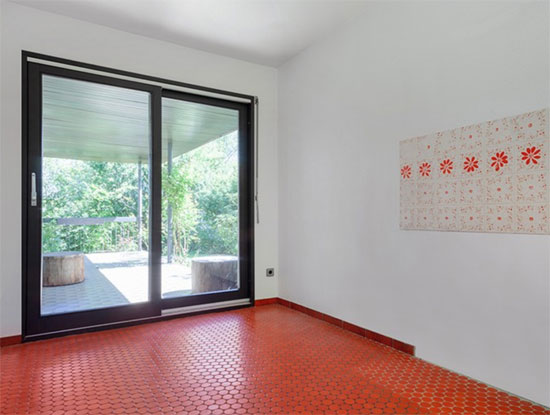 If you need more storage, the house also has a double garage, with extra parking on the drive and a good amount of garden, which you can view from the terrace. £352,649 if you want to move in here.
Images and details courtesy of Engel and Voelkers. For more details and to make an enquiry, please visit the website.