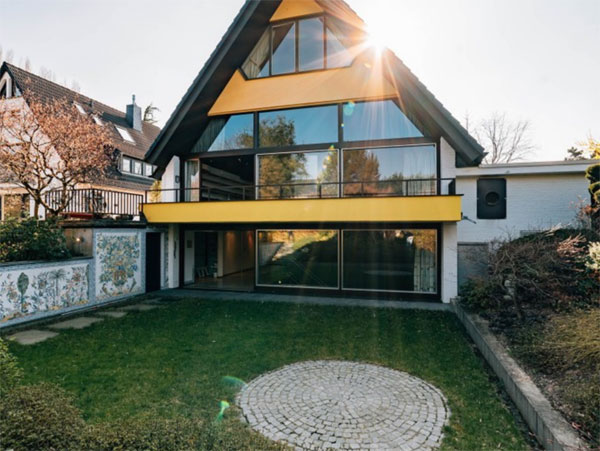 Not just a house, this is a 1970s modernist house with a bar in Dellbruck, Cologne, Germany.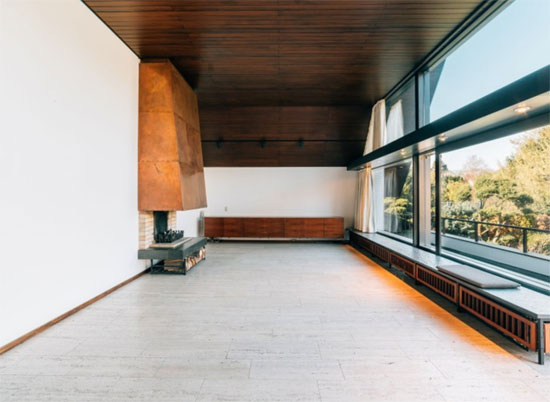 When I say bar, I don't just mean a little bar area in the corner. This one pretty much has its own bar/pub onsite. Specifically, something akin to a country pub in the basement of the building.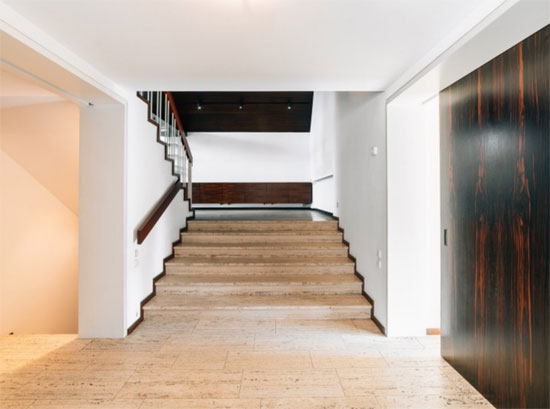 So no need to be worried about not being able to go out when you've paid for your house. Just ring some friends, nip down the stairs and get the party started.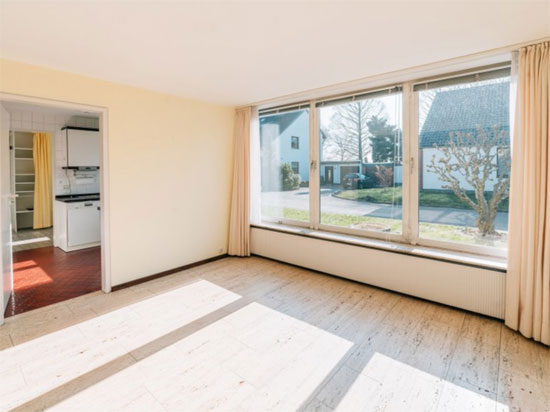 A decent party too, as the pub/bar has plenty of seating and potentially a well-stocked bar with plenty of shelves and storage. I can't see a dance floor, but you never know, there might be space to throw some shapes out of shot. All of which is nice, but it's a house you are buying, not a night out. Thankfully, the house has plenty to offer as well.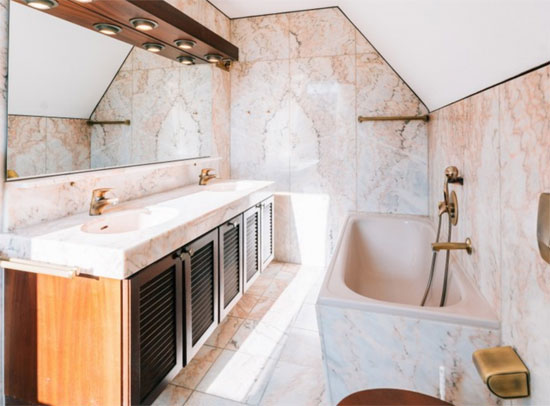 It's a house that dates back to 1971 and at first glance, little has changed with this one since construction, right down to the orange and yellow on the A-shaped frontage. That originality continues inside too.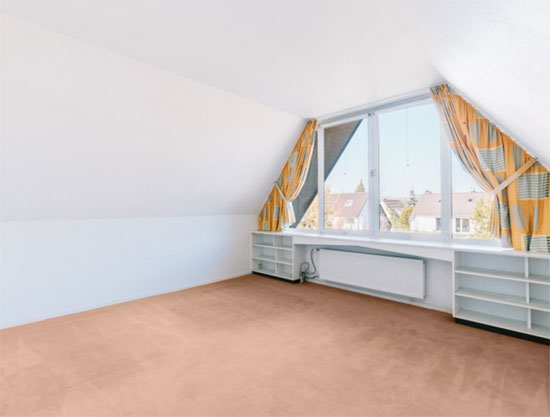 Not quite a time capsule, but outside of some glazing upgrades, not a great deal has changed with this one. Much to appreciate too, not least the staircase with balcony, the rosewood finishes, the wood-panelled ceilings, the amazing open reception area and the 1970s fireplace.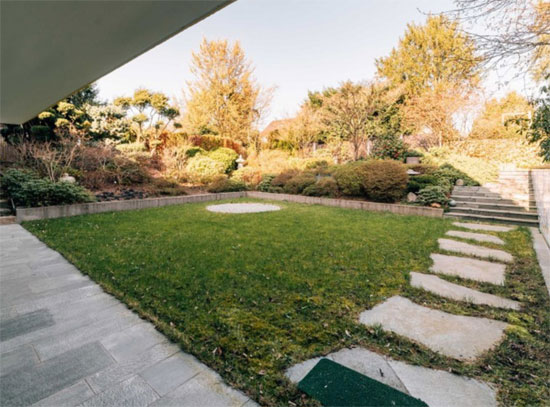 You get the feeling that no expense was spared with this one too. Those finishes would not come cheap, nor would that indoor pool – or the fully-fitted pub for that matter.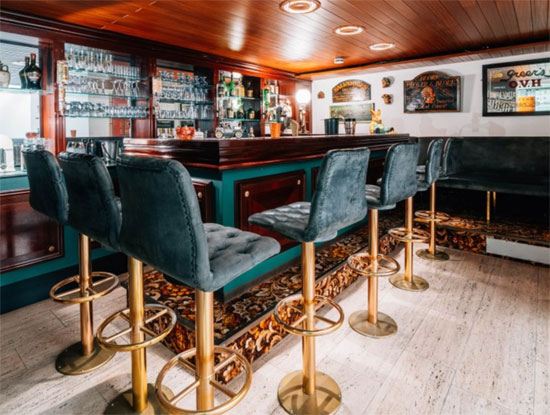 As for the layout, the rather grand open-plan entrance hall leads to the spacious dining room and an adjoining kitchen with utility room. A few steps lead to the open gallery and that impressive living room with a high ceiling for added impact. The living area opens onto a balcony with access to a south-facing breakfast terrace and garden.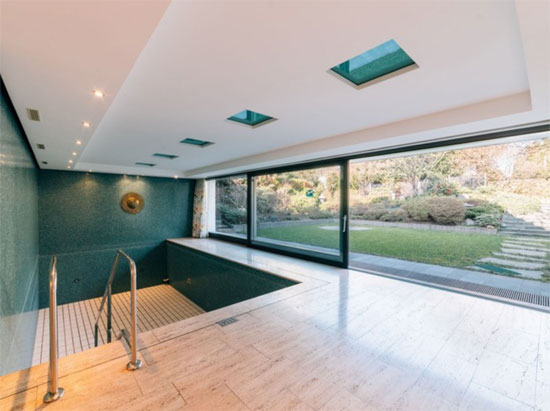 Upstairs is a large bedroom with en-suite bathroom, with two more bedrooms and a toilet also on the upper floors.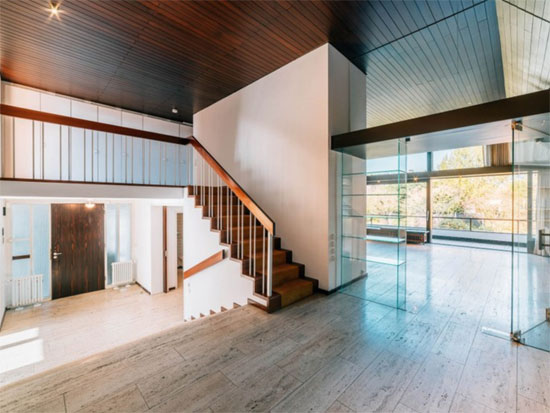 Go downstairs and you access the leisure part of the house, which is the bar I mentioned earlier and a pool with 'counter-current' system for relaxation. Cellar rooms too, along with a double garage. A garden as well, described as east-facing garden and offering plenty of privacy.
Pretty much all the boxes ticked, as long as you are looking in the Cologne area. €1,050,000 is the asking price.
Images and details courtesy of Engel & Volkers. For more details and to make an enquiry, please visit the website.