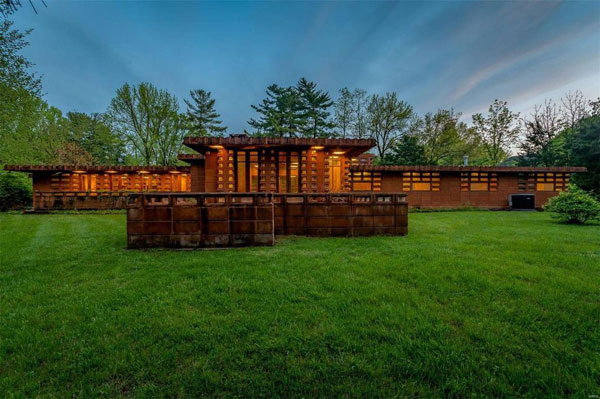 A rare chance to own something very special. The Frank Lloyd Wright Pappas House in St Louis, Missouri, USA.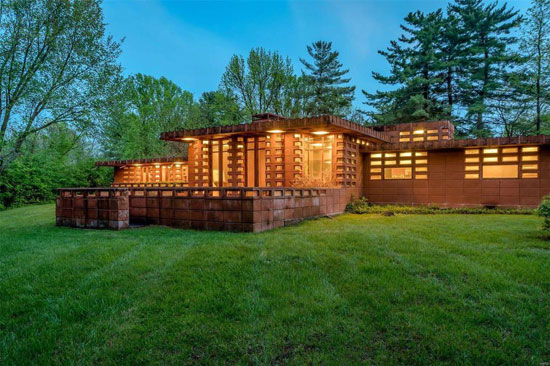 Of course, any opportunity to invest in an original Frank Lloyd Wright design is a rare one, although there are more about than you might think. Check out all the ones I have featured here if you want to see how many have hit the market in recent years.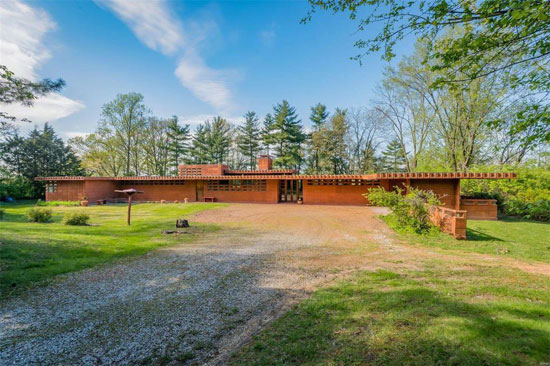 But this one hasn't been up before. Known as the Pappas House after original owners Theodore and Bette Pappas, you will find it in the St Louis area of Missouri in a substantial plot of 3.36 acres.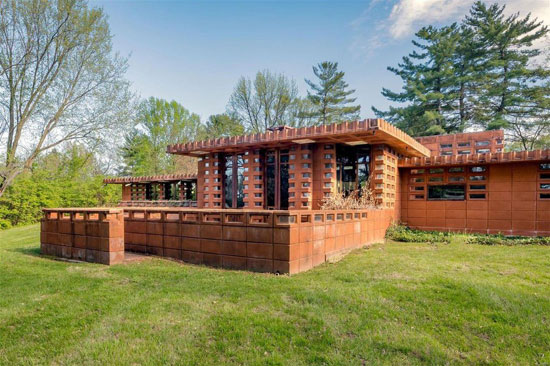 Just a quick glance tells you this is a Frank Lloyd Wright house, a Usonian design and not only that. This one is a Usonian Automatic house. Confused? Let me try and enlighten you.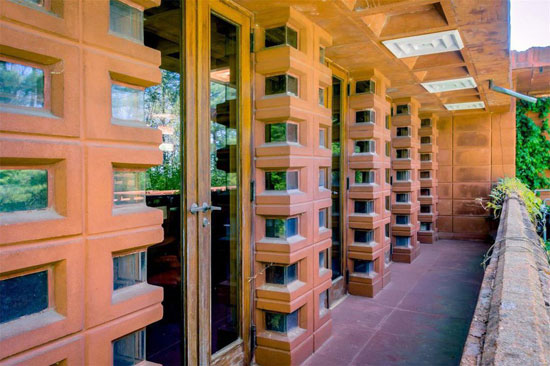 The Usonian was a more economical version of Frank alloys Wright's houses, produced without attics sort basements and with less ornamentation than some other constructions. The Usonian Automatic method took this up a level.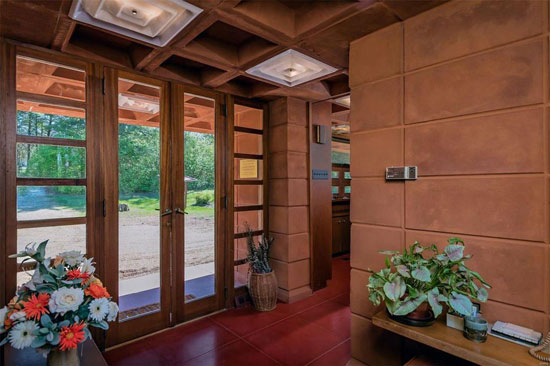 Those houses see a concrete block system, with materials manufactured off-site and sent in some form of elaborate kit to put together on the plot. It sounds ideal until you have to actually build the thing with all these different blocks, which proved more than a little tricky.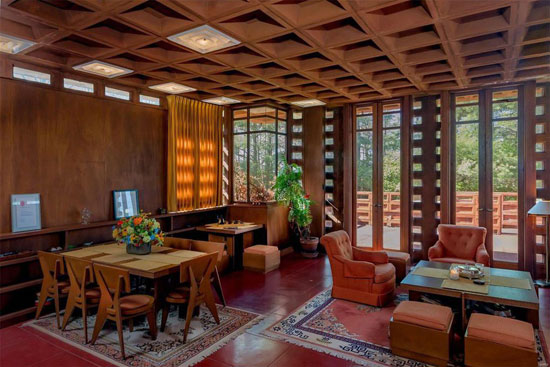 As a result, very few of the Usonian Automatic houses made it to completion, which adds another level of rarity to this particular house.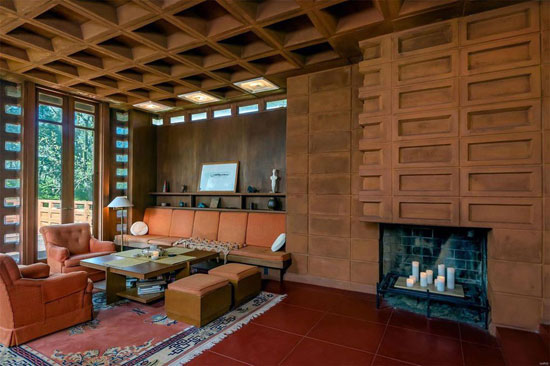 It took four years to construct this house, with the budget being four times the estimate by the time it was ready to live in. But looking back, it might have been worth it.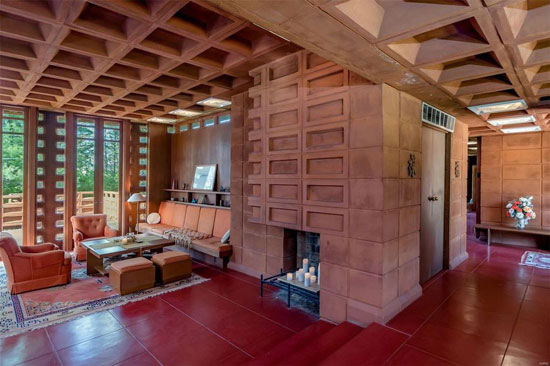 There is so much to appreciate here, from the architecture itself to all of those wonderful FLW furnishings and details within. All perfectly preserved. Hardly surprising really as this has never left the Pappas family since completion. You might spot the odd TV or microwave here, but very little else has changed since the mid-1960s.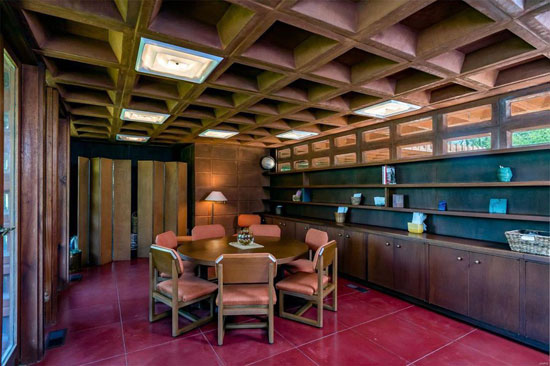 So much to appreciate, from the continuation of the concrete blocks to the built-in fireplace, the Wright-designed furniture, which includes the mahogany dining table and chairs, as well as a built-in sofa and of course, the windows, internal doors, the cabinets, shelving, kitchen units, bathroom cabinets and much, much more.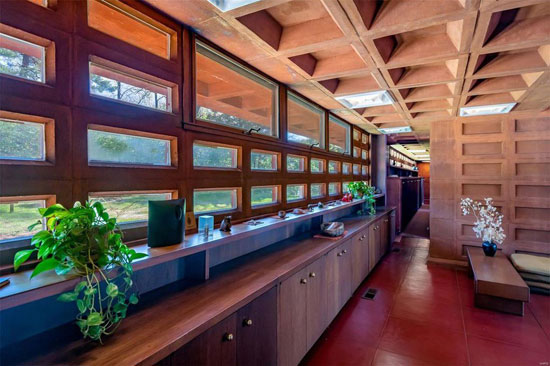 Have a browse of the photos to get an idea of how much originality is preserved here. It's no wonder this one resides on the National Register Of Historic Places.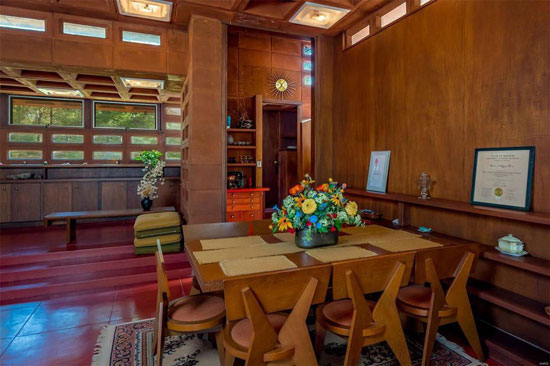 You get around 2,310 sq. ft. of living space within this one, which includes a combined living and dining room, that original kitchen space, four bedrooms, all with mahogany-panelled walls and built-in furnishings plus two bathrooms. Access to a terrace area as well via floor-to-ceiling glass doors and of course, to all of that lovely land.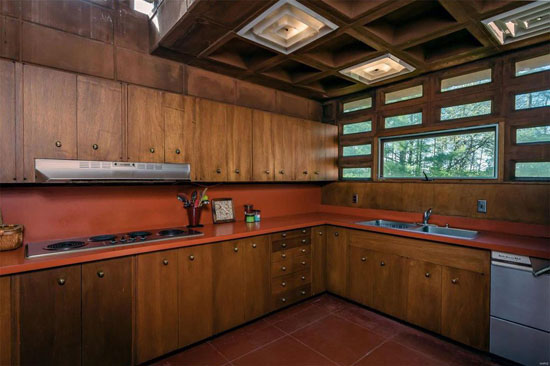 According to Curbed, the Pappas family is working with the Frank Lloyd Wright Building Conservancy to try to find a 'preservation-minded buyer', which really does make a lot of sense.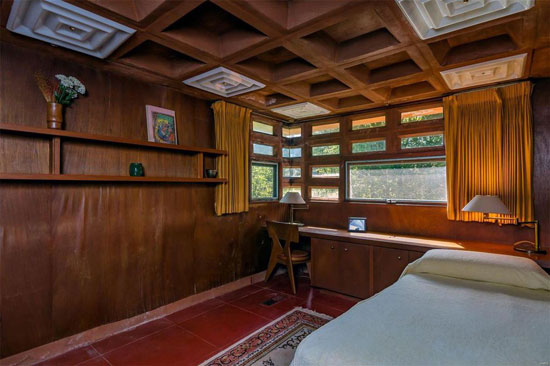 But that buyer will need a healthy bank balance. The asking price is $1,200,000.
Images and details courtesy of Sotheby's International Realty. For more details and to make an enquiry, please visit the website.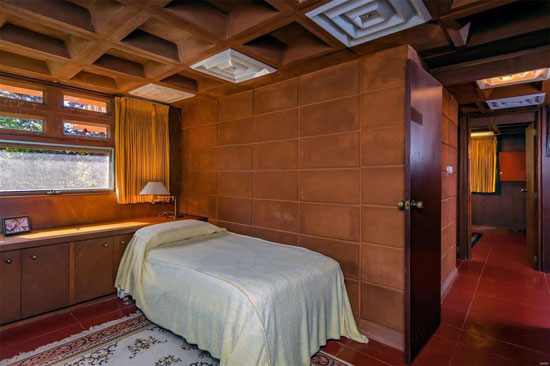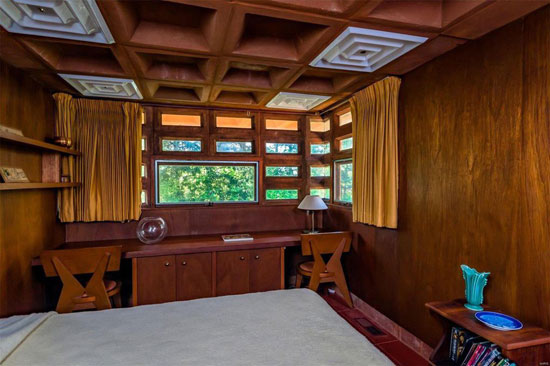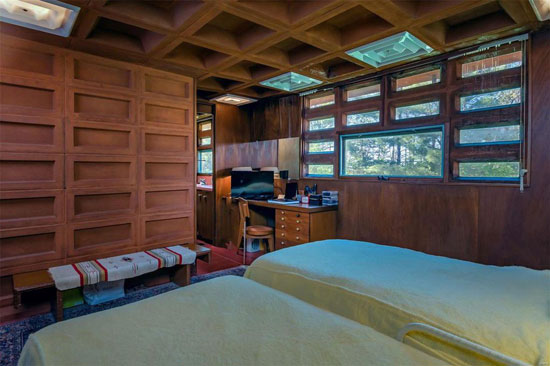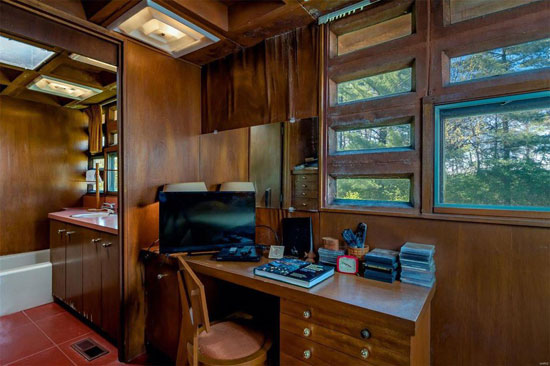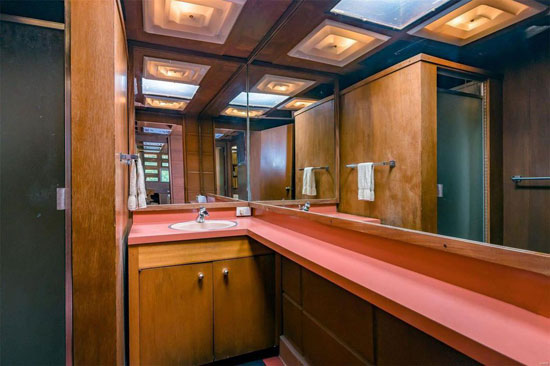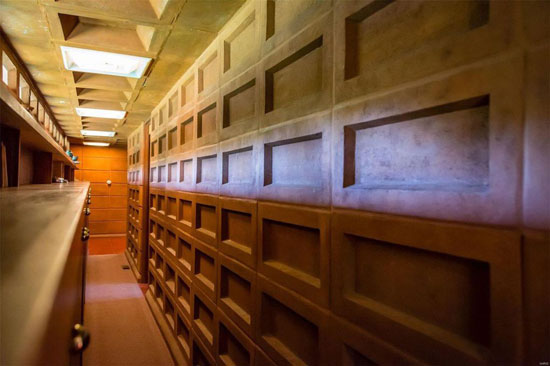 Via Curbed