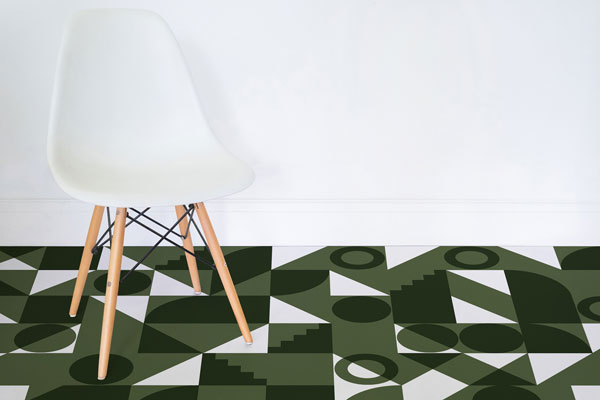 Yes, the 100th anniversary just keeps on giving. In this case with the Bauhaus centenary flooring by Atrafloor.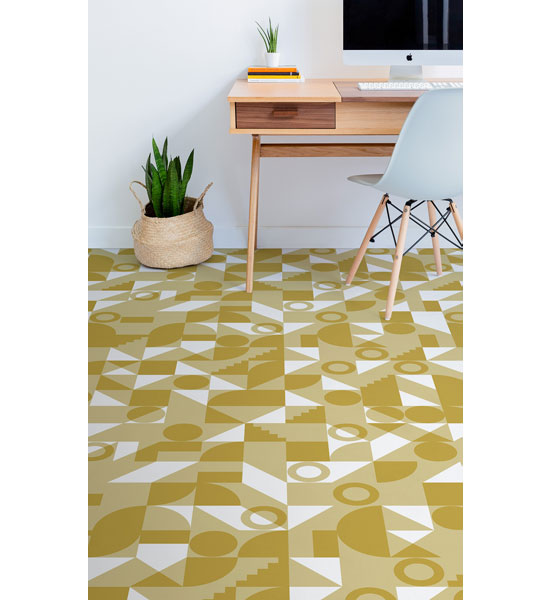 If the name Atrafloor rings a bell, then it might be because I flagged up both the Mondrian flooring and the Retro flooring range by the company. When it comes to modernist flooring, the company is certainly prolific.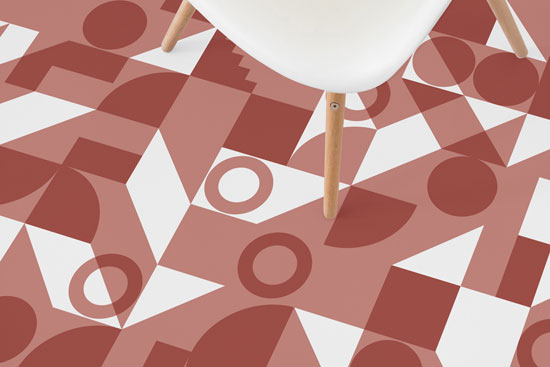 In fact, not just on flooring. The same company is also behind the Murals wallpaper label, which produced the Bauhaus wall murals range at the back end of 2018. So with that in mind, this is probably something of a companion range.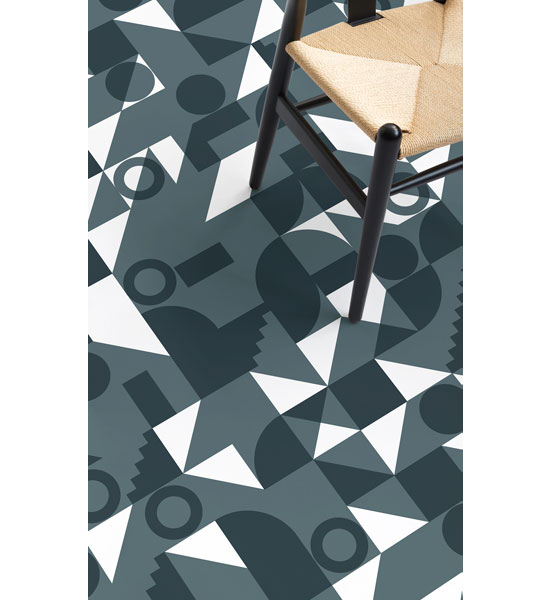 Not that it replicates that past range. The murals were all about big, bold shapes and a fairly muted colour range. The flooring goes bolder when it comes to the colours and the shapes/patterns are a little more intricate and with a tile effect without actually being tiles.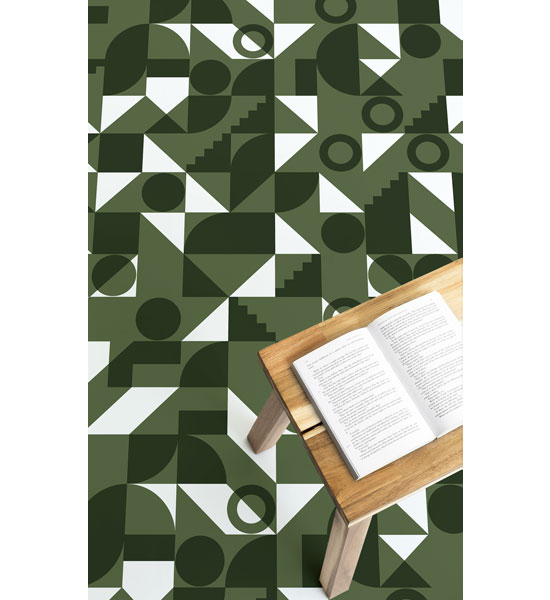 Saying that we are still referencing classic and typical Bauhaus shapes across both ranges and if you want something with a Bauhaus reference or something that will quite simply catch the eye, this is well worth checking out.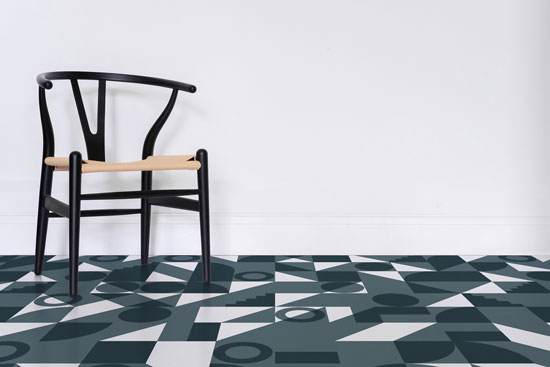 The official name is the Weimar design and the flooring, which is pictured here in all of its colour combinations, is made to order. The price depends on how much you want, but as a guide, you are looking at £59 per sq. metre.
Find out more at the Atrafloor website