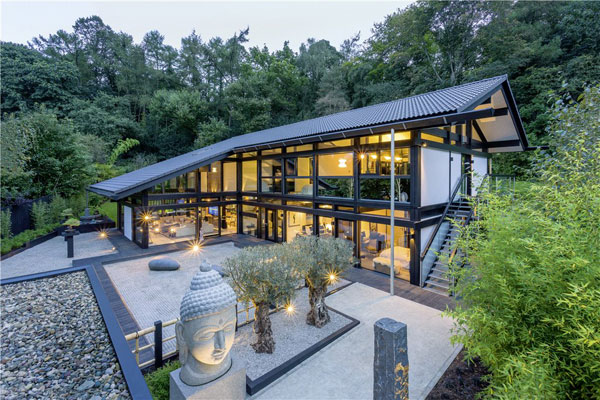 Not the only one in the area, but this Huf Haus property in Kingston Hill, London SW15 is one of the more impressive.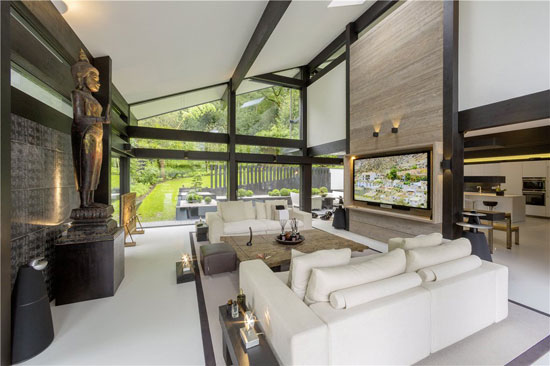 In fact, a check of the postcode shows a couple of other Huf Haus finds in the past. In fact, there seems to be some kind of development with a gathering of them. But this one looks to have a little more about it.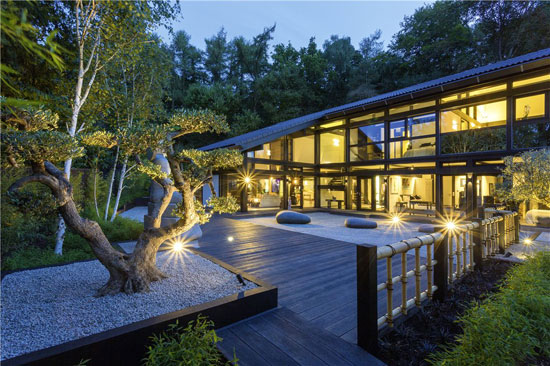 The other ones seemed quite small, squeezed onto modest plots of land. This one, which sits on the slopes of Kingston Hill, is a six-bedroom affair in a secluded spot.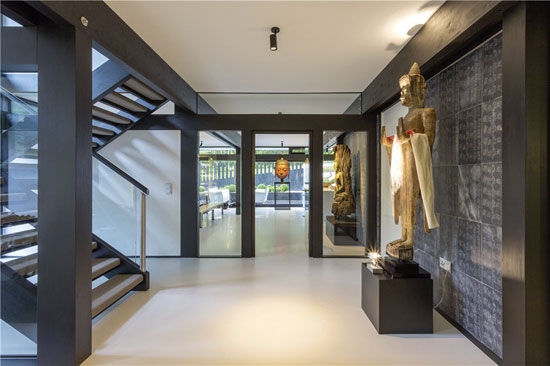 Its generous proportions and its setting mean it jumps out compared to other Huf Haus designs, although that does mean it comes at a price. More on that in a moment.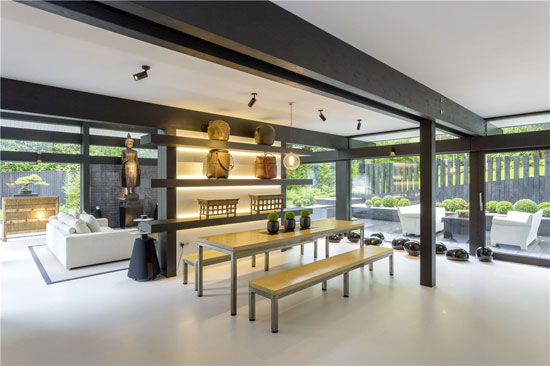 But we should look at the house first, which, despite its size, is typical of any Huf build.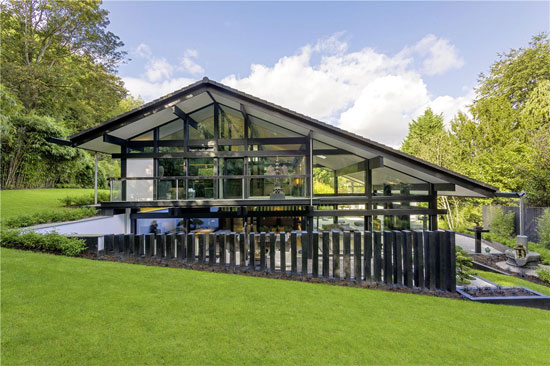 Yes, those the beams, the walls of glass, the angled ceilings and the open-plan living space. Everything you would expect of the German builder. What you can't see are the automatic blinds, underfloor heating and the energy-efficient construction.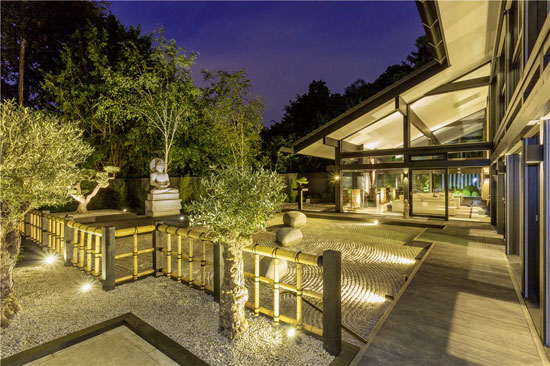 Talking of construction, each one is made in Germany and built to a very high standard by a team of Huf builders at the chosen site. So each house is familiar, but each Huf Haus is tweaked for the individual client and the plot it sits on.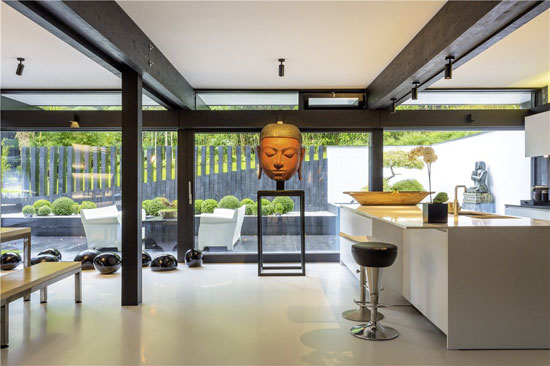 The main entrance of this Huf Haus is approached via a 'zen' garden complete with full-size sculptures.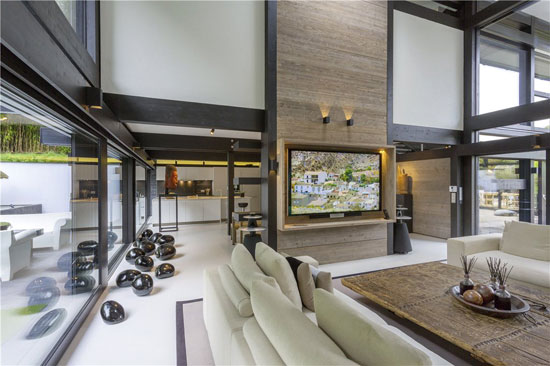 The large entrance hall leads to an open-plan kitchen/dining room with modern fitted until and a large island. Beyond that is the main reception room and its 'soaring' ceilings and overlooking a wide 'morning deck'.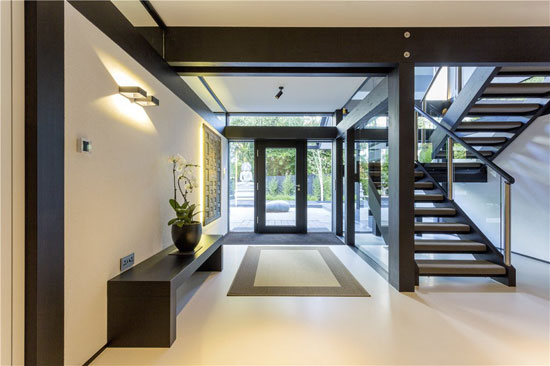 Also on the ground floor are two bedrooms and a shower room, along with a gym/study, a cloakroom and a large utility room.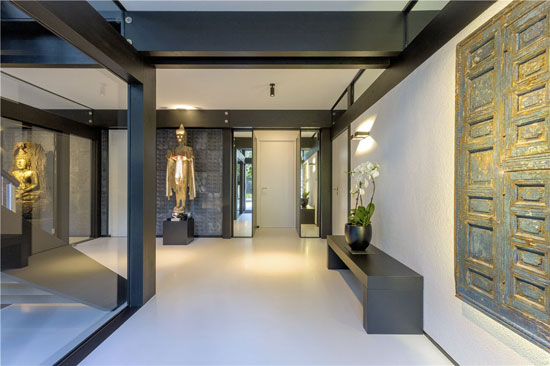 You can access the first floor via what's described as a 'floating' staircase. Space up there is 'flexible' and contains a secondary full-width open-plan kitchen/dining reception room, which has its own separate staircase and 'discreet' entrance.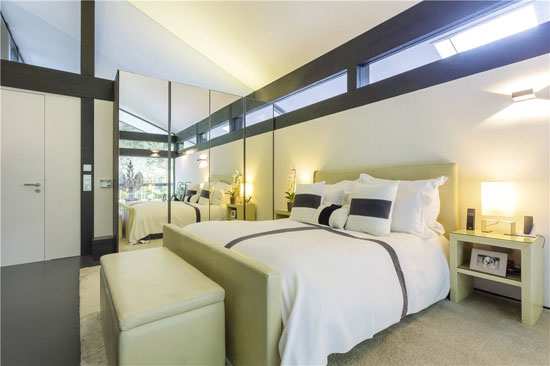 Also here is the master bedroom with floor-to-ceiling fitted wardrobes, an 'enormous' en-suite bathroom and a private balcony overlooking the garden. Beyond that are three further bedrooms (one en-suite) and a family shower room.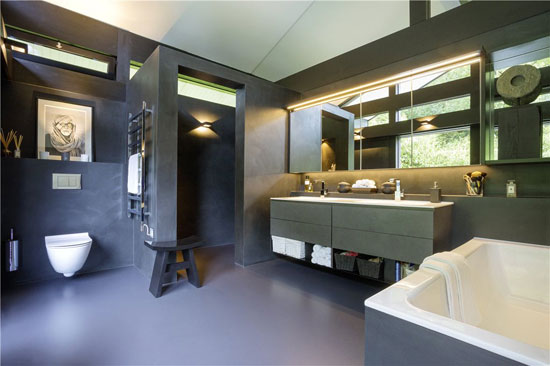 Outside is a separate double garage and plenty of off-street parking, the morning deck I mentioned previously, an afternoon deck (if you like to follow the sun) and plenty of landscaping around the house, not to mention those trees for added privacy.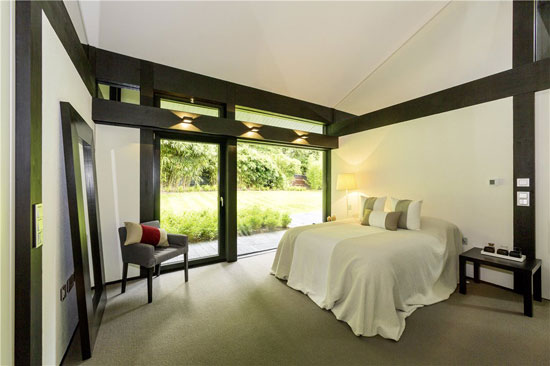 It's a price on application for this one, which usually means a healthy bank balance is required if you want to be a serious bidder for this particular Huf Haus.
Images and details courtesy of Robert Holmes. For more details and to make an enquiry, please visit the website.