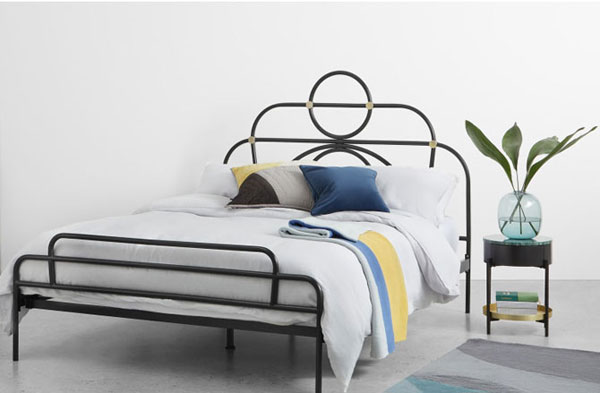 Got the art deco house? Whether you have or not, the Anthea art deco-style bed at Made might well appeal.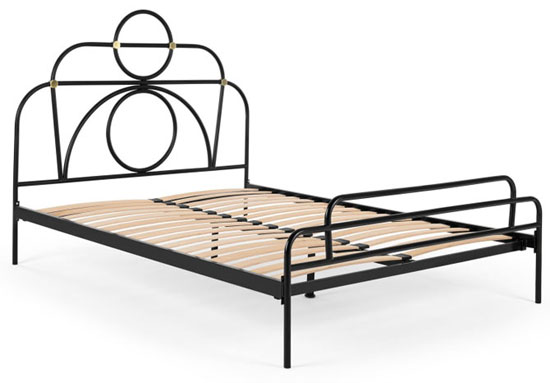 I know. You don't see many designs like this and certainly not at high street prices. But that's what you have here, a bed that could pass as a period original in a choice of double or king size.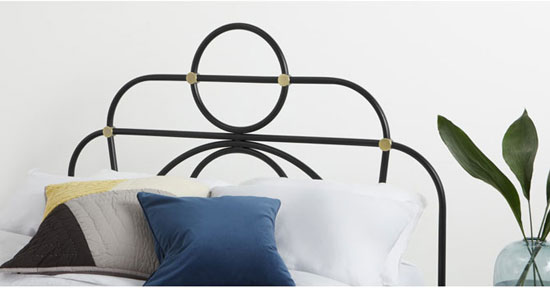 Considering how popular art deco houses are on this site and the scarcity of interior prices for them, this should be a popular arrival.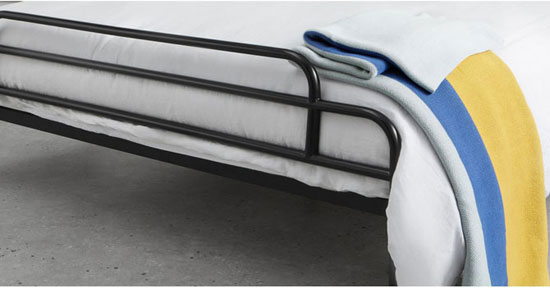 The bed certainly looks the part with that amazing curvy headboard, which is a mix of powder-coated steel and feature brass joints. The curves continue at the foot of the bed, as does the steel for the rest of the frame.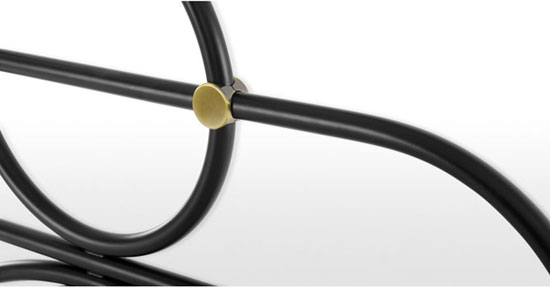 The only downside here is a lack of a range to go with it. If you are looking for the art deco bed, there is every chance that you are also looking for furnishings to go with it. Those aren't available. At least, not as yet. Something in that line might appear further down the line.
But for now, there is just the bed, which sells for a reasonable £299 for the double and £349 for the king size version.
Find out more at the Made website
Via Retro To Go