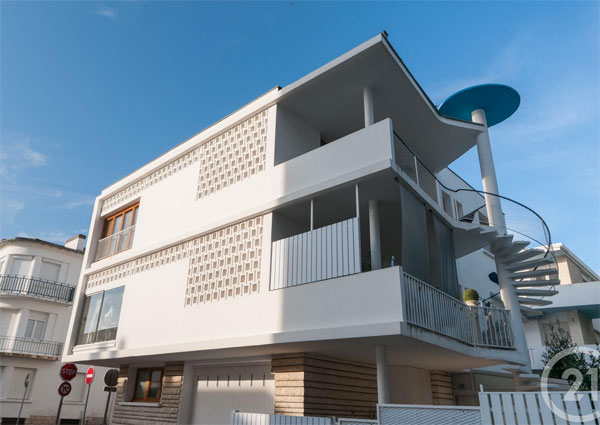 This is such a mismatch inside and out. But this 1950s modernist apartment in Royan, Poitou-Charentes, France could be really special.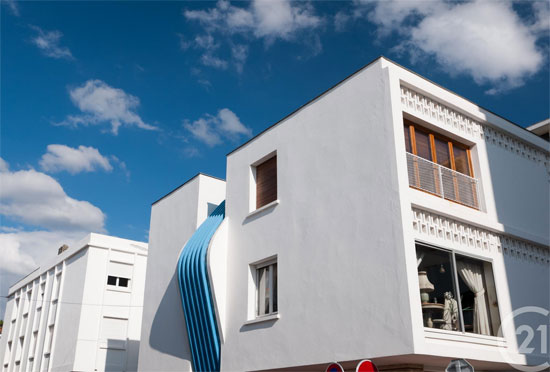 Thanks to Sara on Twitter for flagging this one up, although frustratingly, I don't have a lot of background on it.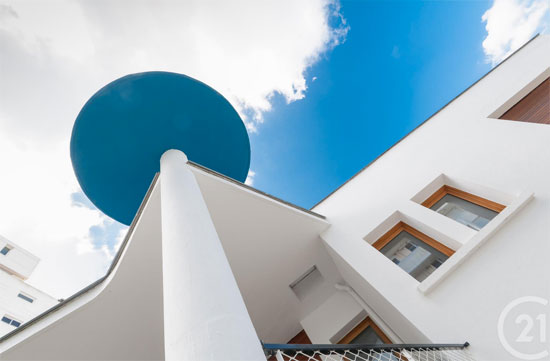 What is clear is that it is an apartment and a piece of architecture of note. The Heritage Foundation outside tells you that. But who is behind it isn't clear. If anyone local knows, do let me know.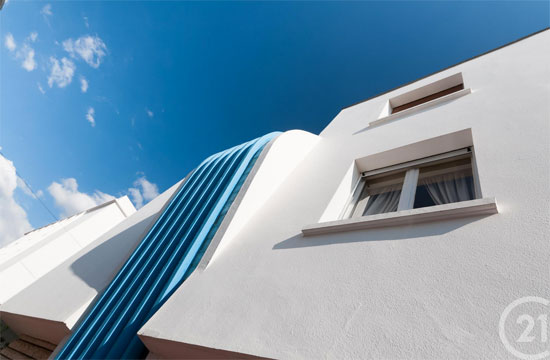 The architecture, considering this is from the 1950s, is bold and almost futuristic. Quite a statement from the architect and with most of its external detail untouched.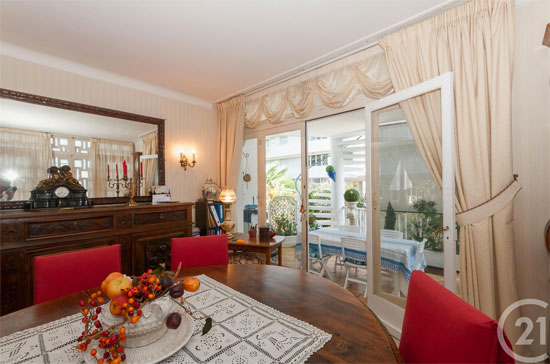 The external decoration, the spiral staircase around the post, the angles and the terrace space are all very special and hint at something equally special inside. Sadly, that's not the case.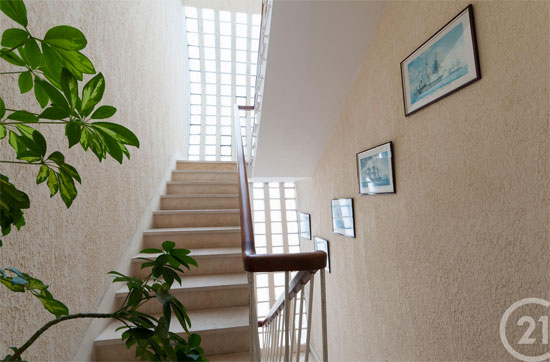 For some reason, the owner of this apartment (I obviously can't see inside the other) has gone for an interior at odds with the architecture. This is more French chateau than French modernism.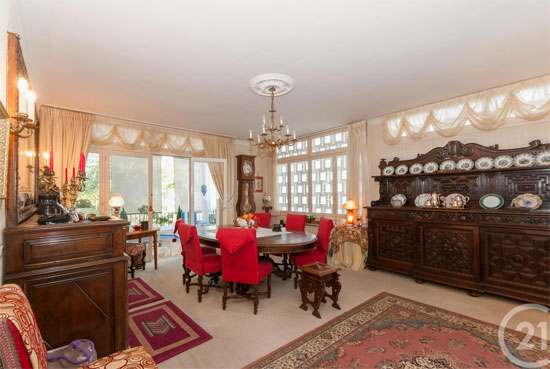 Maybe it has always been like that. After all, this doesn't look like a recent makeover. But it just isn't what you might expect. Saying that it isn't a lost cause by any means.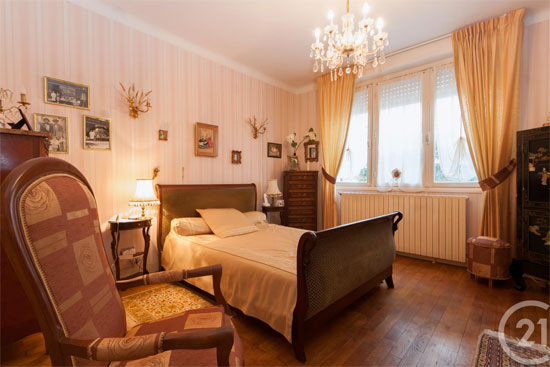 The architecture is there. The interior just needs reworking to something more to your taste. I have no idea of the cost of doing that, but I would guess the price still makes this a decent proposition if you are looking for something hip in this part of the world.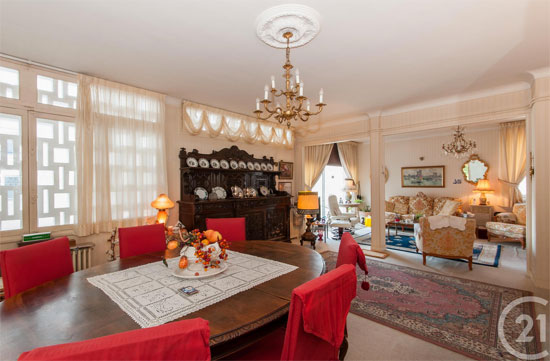 After all, this is in a lovely part of the world and just 100 metres from the beach. So the potential for a home or holiday home is there.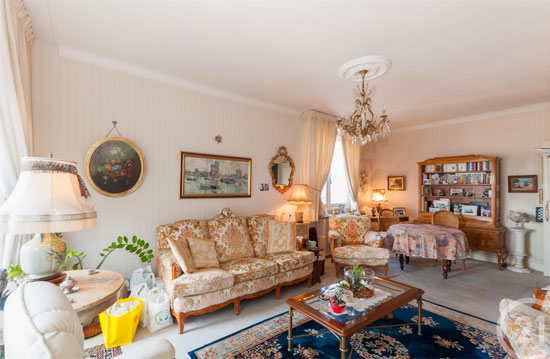 As for space, the first-floor apartment has a triple-aspect reception room covering around 52 sq. metres and with sea views, plus access to a good-sized terrace.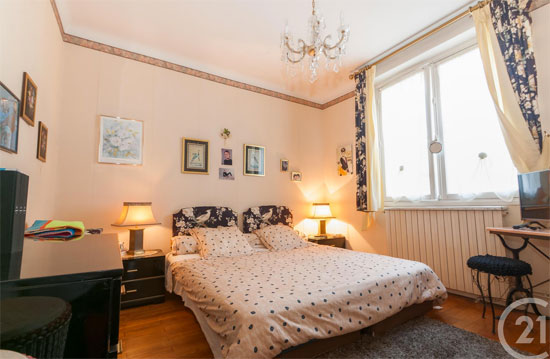 Beyond that is a kitchen (also with terrace access), as well as a corridor leading to the bedrooms (there are three in total), a bathroom and separate toilet. If that's not enough you also get access to a garage as well.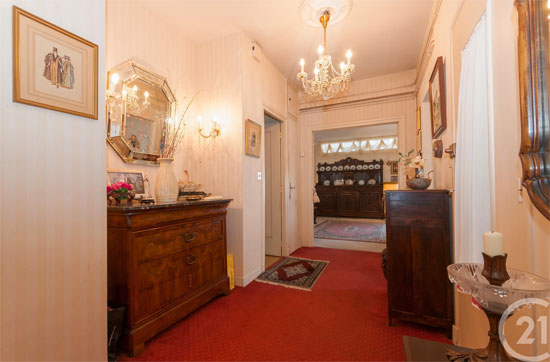 €316,350 is the asking price of this one.
Images and details courtesy of Century 21. For more details and to make an enquiry, please visit the website.