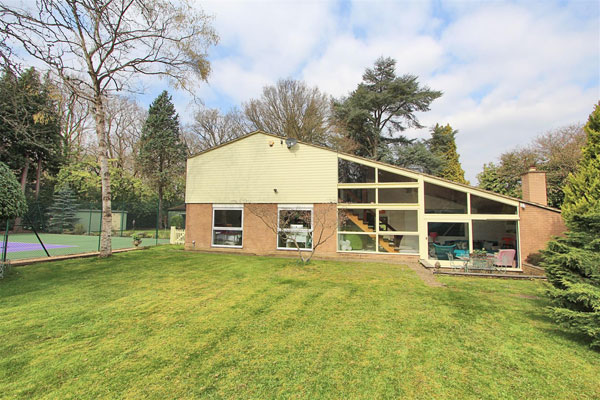 Not just a 1960s midcentury modern house in Woodham, Surrey. This one also has a pool and tennis court.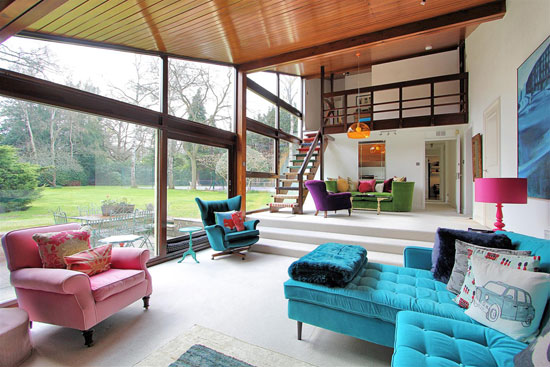 So quite a lot going here, which I'll do my best to make sense of.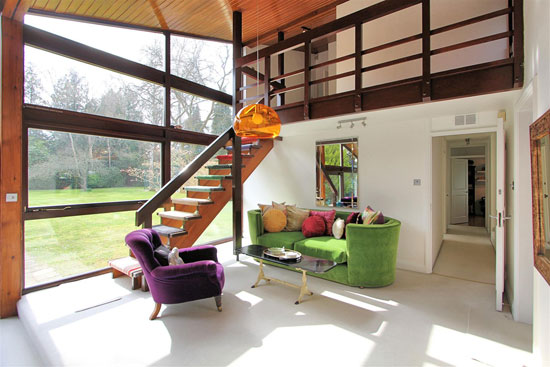 The house was built in the 1960s on the land previously occupied by the stable block of a nearby period property. That block took up a lot of land too. as you get an acre of land with this one. Which is why you get so many 'extras' with it, which I'll come to in a moment.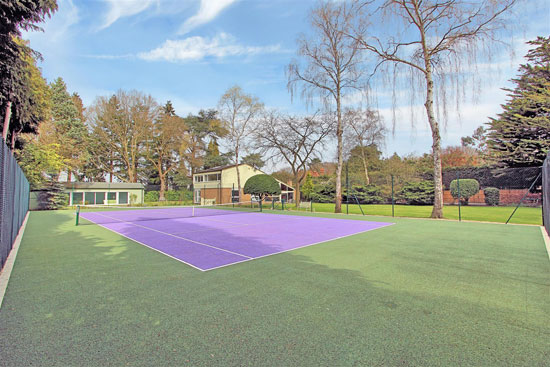 That's because the house itself is the main selling point here. Maintaining its 1960s midcentury modern structure, the house has been 'completely refurbished' by the current owners, who have had this one for 14 years.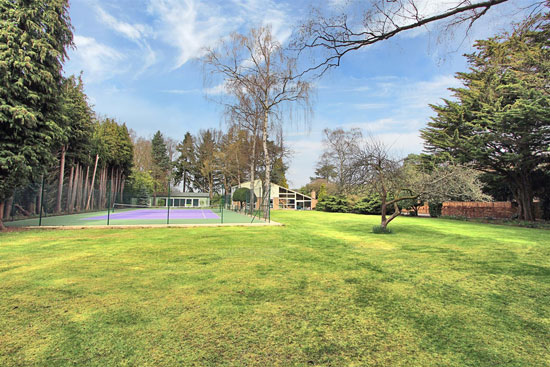 That can cause alarm bells to ring, but in the case of this one I'm comfortable with it. Much of the original character is still in place.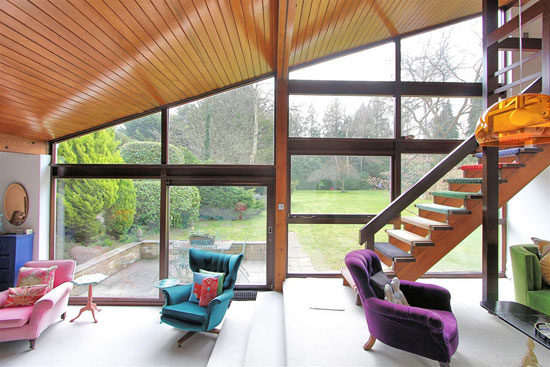 The selling point for me is that main reception space. The wall of glass, the double-height ceiling with timber cladding, the open-tread staircase and gallery area. This is the dream for fans of the era and style – and much of that is in original condition.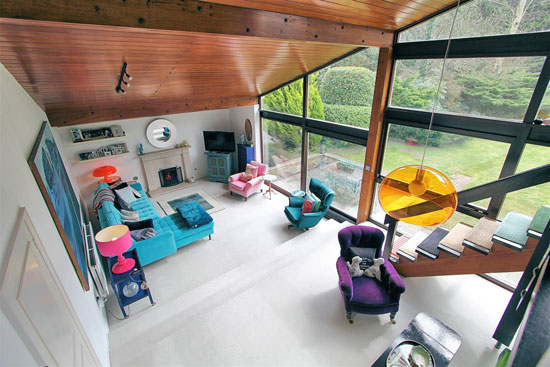 The timber ceilings continue in some of the other rooms too, but the finishes elsewhere tend to be updated and in some ways, quirky. The latter isn't a criticism by the way, more an observation.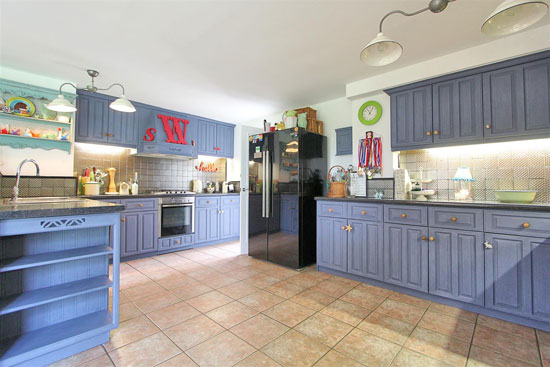 The style is a mix of modern, retro and vintage, with many of the fixtures and fittings new, but with a nod to the past. Beyond the fixtures and furnishings the finish is rather plain, so don't get hung up on that. It's unlikely that the furniture will be staying. When it goes, you can put your own spin on this one, modern or retro.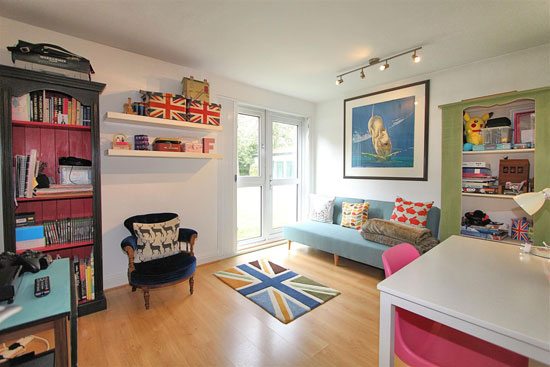 Finches (that's the official name of this one) is accessed via a private lane, with solid electric gates leading to a long driveway with plenty of parking and a triple garage.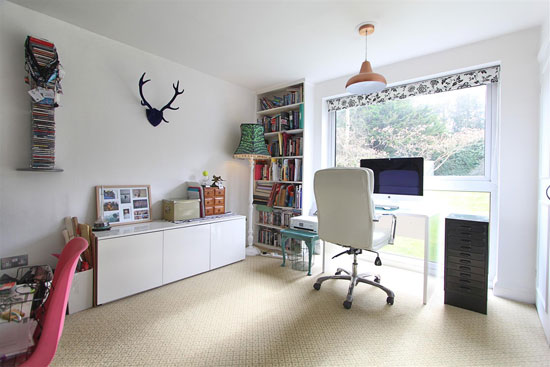 Enter the house and of course, that vast split-level living room dominates the show, with the glazing overlooking the grounds and with access to a sunken patio.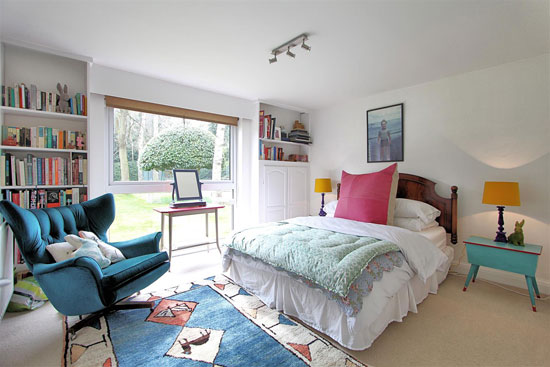 Also on this floor is a kitchen/breakfast area with floor to ceilings doors and windows, leading to a rather interesting utility room with double butler sink, garden door and 'bijou' WC.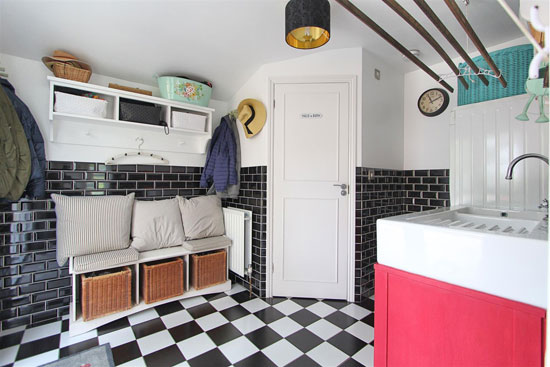 Downstairs is a study and double bedroom, both with built-in cupboards, along with a family room with a garden door and a bathroom with a fully-tiled double shower.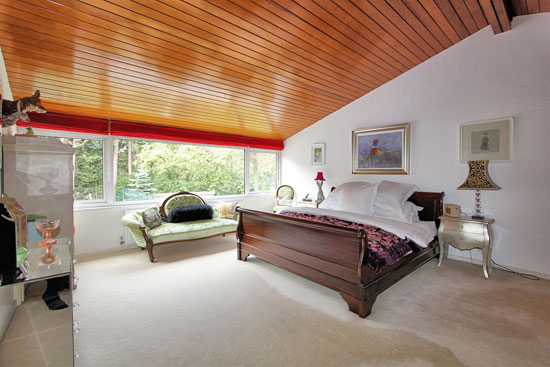 Head upstairs and will find what is described as a 'cavernous' master bedroom with full-width windows, a vaulted ceiling and a wall of wardrobes. A 'Jack & Jill' bathroom suite is accessible from bedrooms three and four.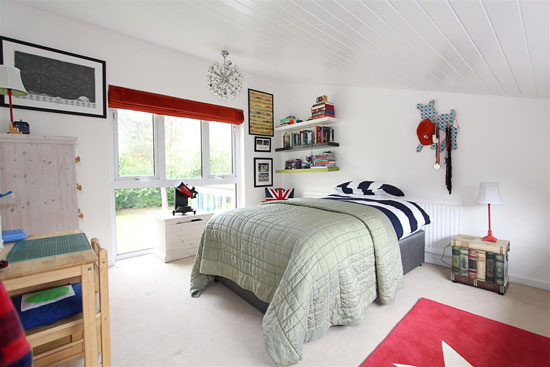 But that really isn't all. Outside is an extensive lawn space, a pool house with the well-maintained pool, sliding doors, two changing rooms and a pump room plus a tennis court. The latter is described as being in 'good order' if you like the idea of a set before breakfast.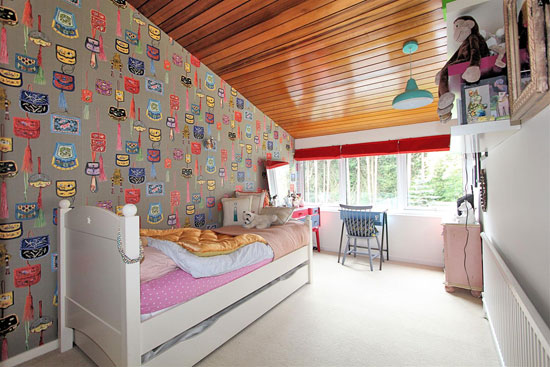 Finally, there is a large shed and plenty of storage in the triple garage I mentioned earlier.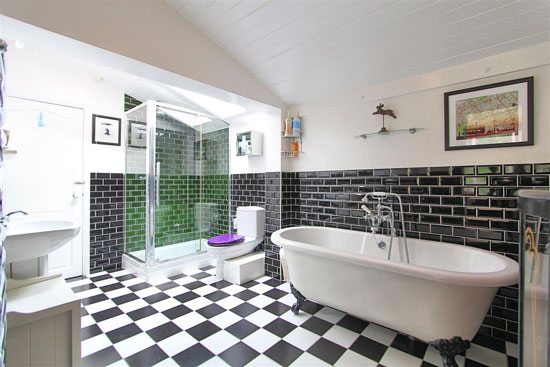 Quite a place and up for sale with no chain with a guide price of £1,250,000.
Images and details courtesy of Waterfalls. For more details and to make an enquiry, please visit the website.