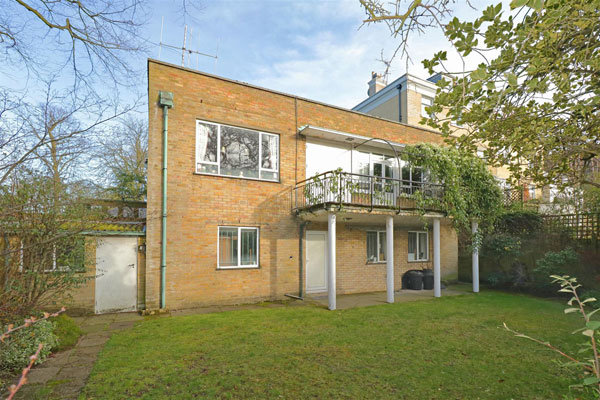 A sought-after postcode and a rare find. This 1950s modernist time capsule in Highgate, London N6 is now on the market.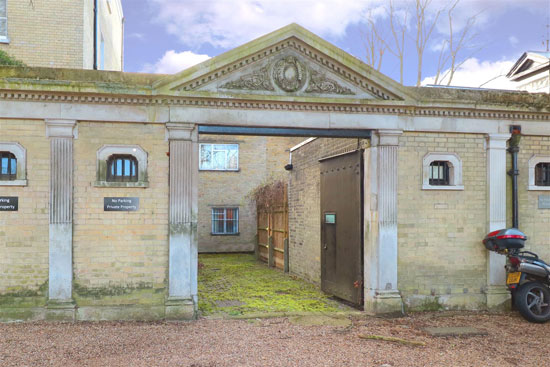 The Grove is apparently home to the likes of Kate Moss, Jude Law and Jamie Oliver, as well as being the address for the late George Michael. It's obviously a hot area, but no celebrities have managed to get their hands on this house, which is up for sale for the very first time.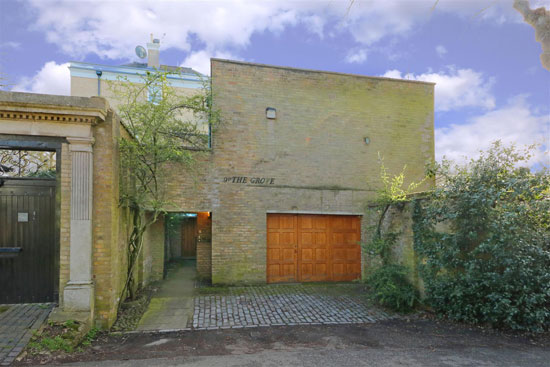 I don't know the architect (although I'm sure one of you will put me right soon – I'll add it in if you do), but I do know that it was constructed in the mid-1950s and is now being offered in pretty much the same condition now as then.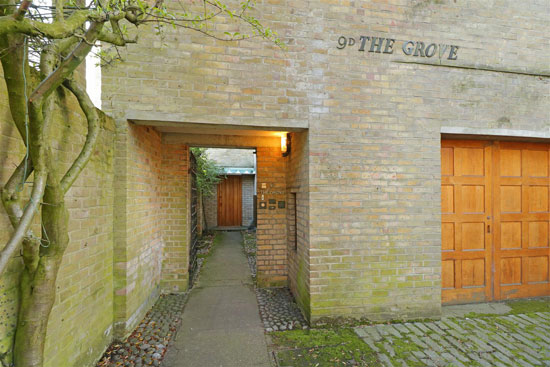 When you consider that this is one of London's more desirable roads, that really is hard to believe. Houses in sought-after areas are usually bought and either flattened or renovated to within an inch of their life. I can't imagine many others are even remotely like this one on the road.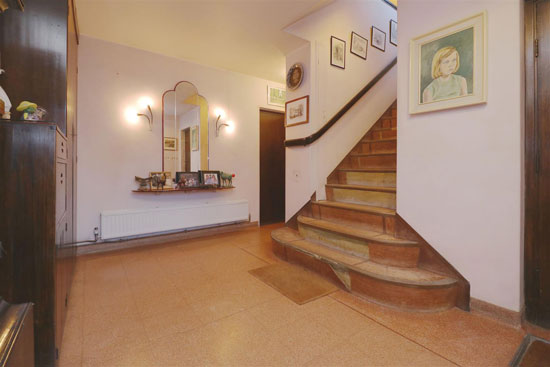 I'll be honest, it does need some work, but if originality is your thing, there is much to love here.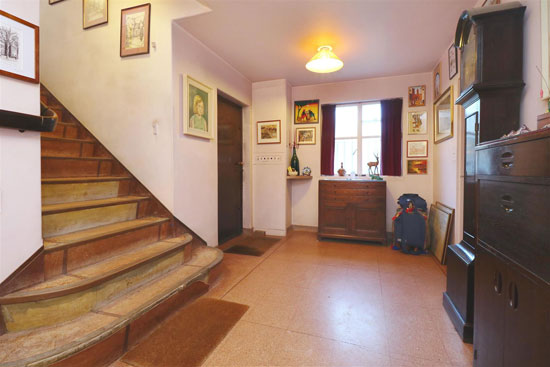 There are some traditional elements in place here (especially outside), but this is very much a modernist property with an interior that mixes the 1950s with influences slightly earlier. If you saw the interior without seeing the exterior you might even have this down as the 1930s, especially when you see the staircase (which I love, by the way).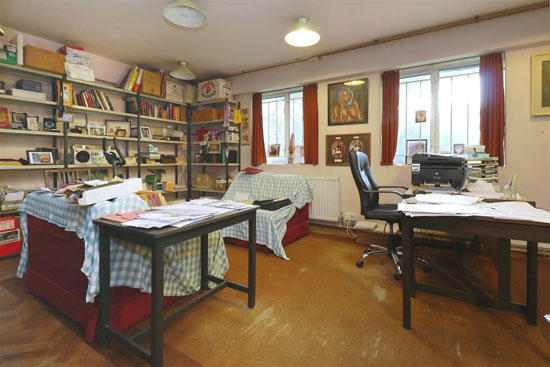 As I said, little has changed here, although, in the case of the bathrooms, that's not exactly a good thing. But I love that kitchen area, which really is a step back in time, as well as the living room and its light fitting (and that wonderful 1950s clock).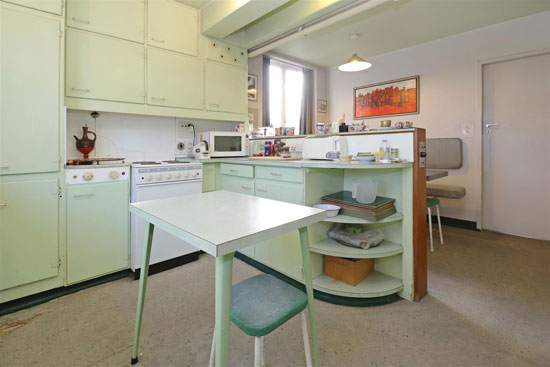 So little has been updated since the 1950s that it's almost worth mentioning what has changed. It looks like some (if not all) the windows have been upgraded and the odd piece of art and photography might be more recent additions. But beyond that, I'm really struggling to find much away from electrical devices and appliances.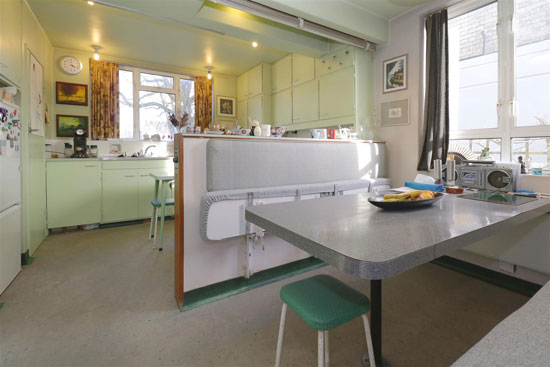 With the right investment and eye for detail, this one could be very special, especially if you keep the key period features and upgrade what obviously needs upgrading. But that will all come at a cost, which I will get to later.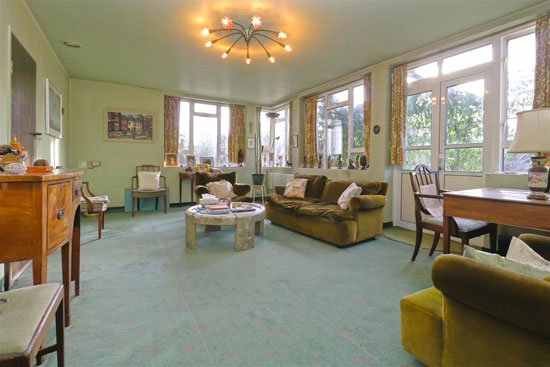 But first, let's look at the space. The house is arranged over two floors and has 1897 sq. ft. in total. It is accessed via a brick arched and gated driveway in The Grove or via Fitzroy Park, both of which are close to Highgate Ponds and the Village High Street.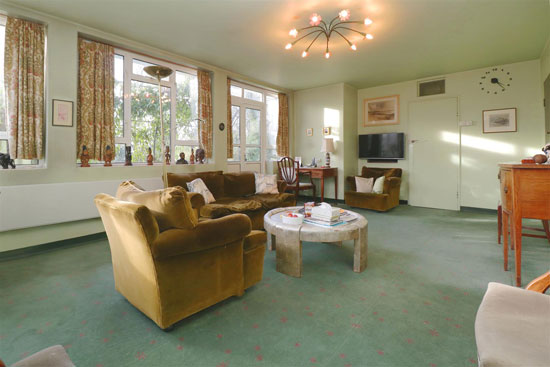 The ground floor is made up of the reception room, hallway, bathroom and integrated terrace. There's also access to the garage, a terrace and the driveway.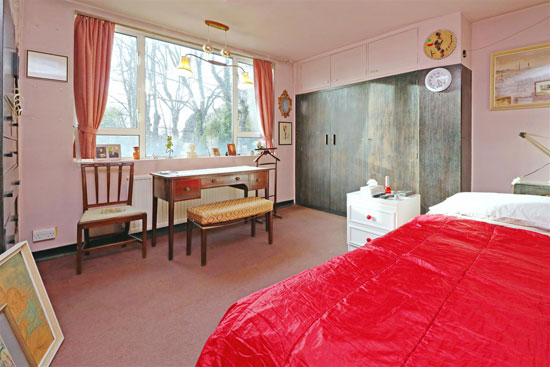 The upstairs space has a further reception, one bedroom, the kitchen/breakfast room, a bedroom, storage areas and a further bathroom. You can also access the balcony via the upstairs reception.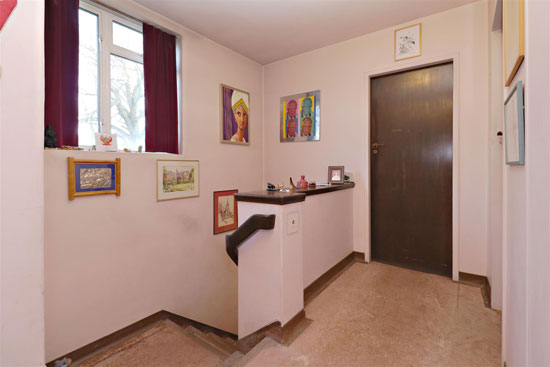 As you might have worked out, space isn't ideal for everyone and you might want to look at converting the existing floor space to get more bedrooms in here.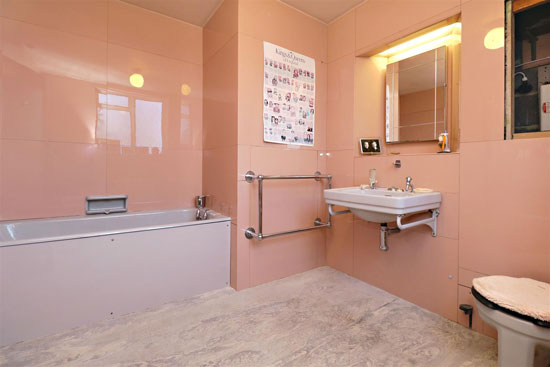 If you do step out on the balcony you'll notice the price gardens too, which seem to be well screened from public view.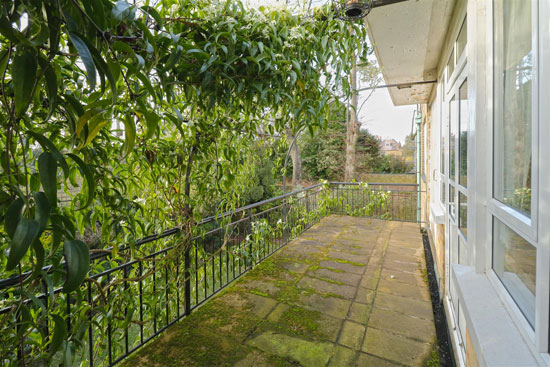 A renovation will cost money, but before you consider this, you might want to consider the asking price. A very desirable part of London and a decent-sized plot. With that in mind, you will not be surprised to see an asking price of £2,500,000.
Images and details courtesy of Day Morris. For more details and to make an enquiry, please visit the website.
Huge thanks to Neil for the tip off!