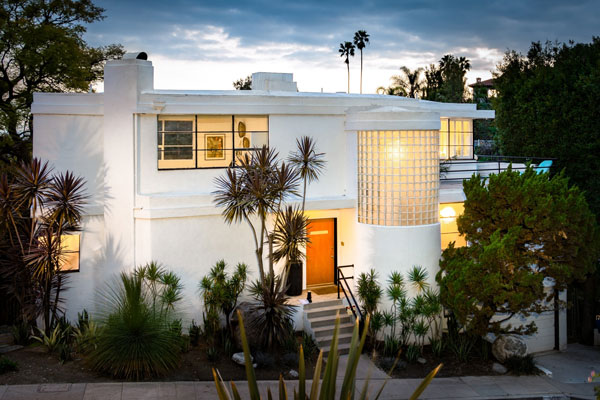 Great house, great location. The 1930s William Kesling art deco ULM House in Los Angeles, California, USA is up for sale.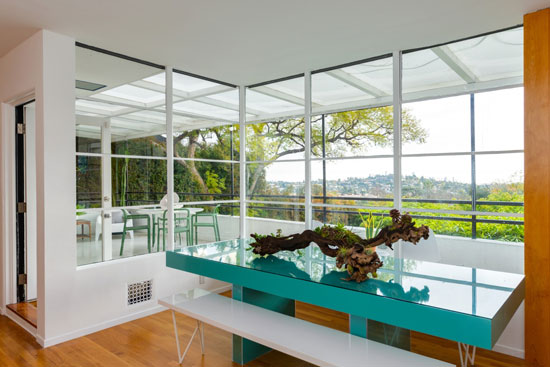 This is one of the few William Kesling designs left in Los Angeles and one that has been incredibly well-preserved.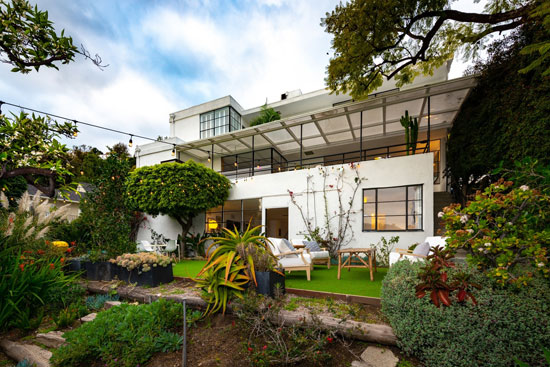 That's right, this isn't a time capsule, but to someone's credit, the house has been looked after very well over the decades and still has plenty of original details within.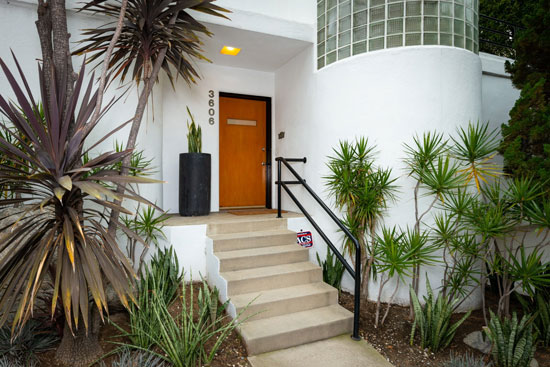 That includes period art deco lighting, the steel-cased windows, glass blocks, and a winding stone staircase – all signature Kesling touches.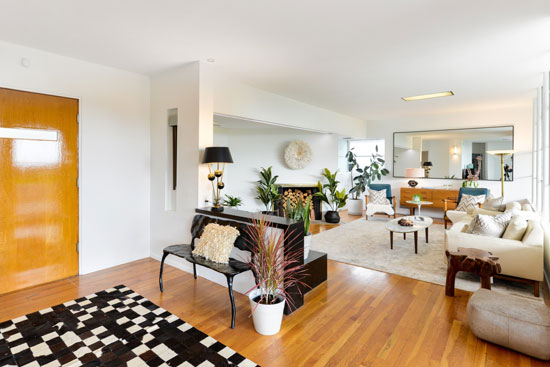 The bathrooms looks to be mainly original too (which is something you might not expect), the front door looks right, as does the terrace. The kitchen? Not sure about that. It looks fairly recent, but definitely in keeping with the design and the era.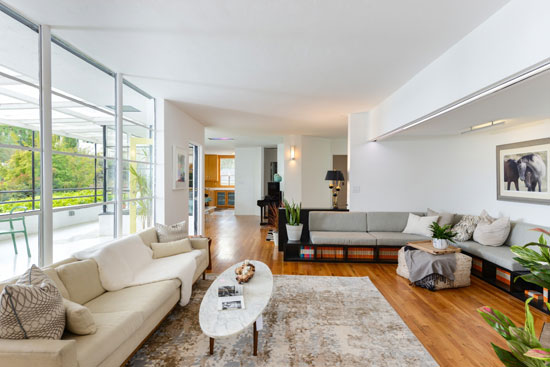 But elsewhere this has been heavily renovated. Nothing over the top and nothing structural as far as I can see, but a renovation nonetheless.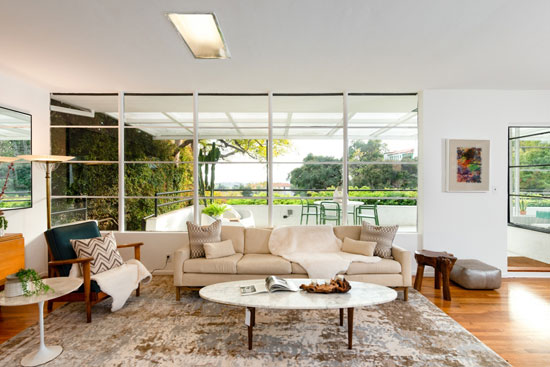 What looks like new or restored flooring (possibly both), white walls, new built-in storage, new window shutters, recent carpeting and a reworked garden area, which now looks to have artificial grass. That's obviously not a 1930s touch.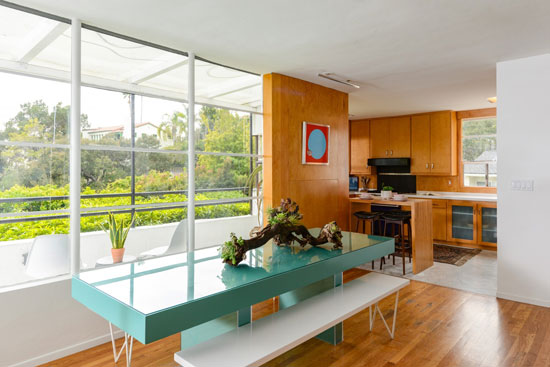 The house offers something like 2,309 sq. ft. of living space. That includes a living area set around a fireplace which flows into a large 'entertainer's patio' with terrazzo flooring.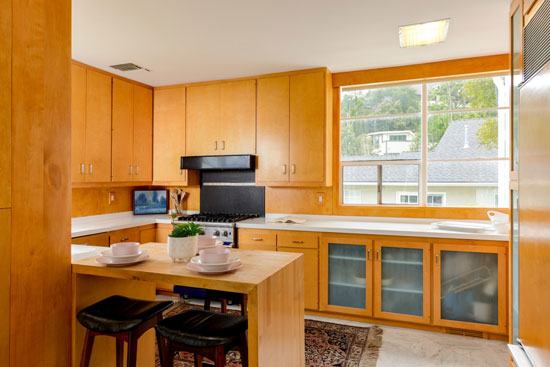 A bonus room leads to the media room with a wet bar and direct access to the 'expansive' private back yard. Yes, more entertaining space. This is a house that screams 'party'.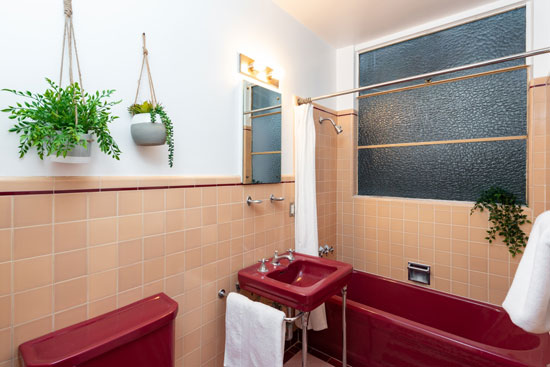 This place also has three bedrooms, all with en-suite bathrooms, with a spacious master bedroom with its own private balcony with city views. Those views are pretty stunning too – see the listing for more of them, they are very special. This isn't a plot that was built on by accident.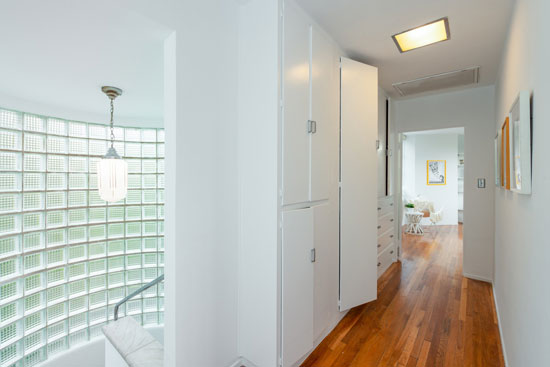 As you might expect, this art deco gem doesn't come cheap. You are looking at an asking price of $2,248,000.
Images and details courtesy of Halton, Pardee and Partners. For more details and to make an enquiry, please visit the website.
Thanks to Mark for the tip-off!