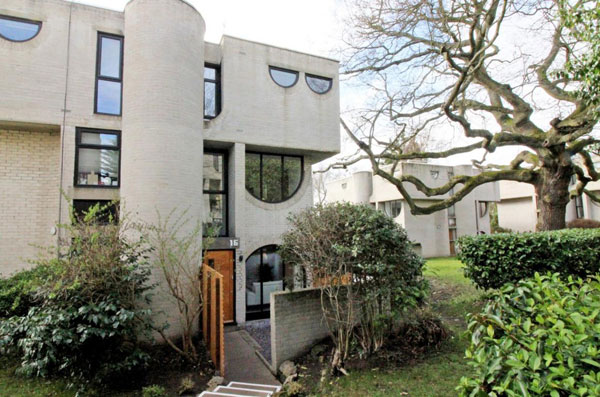 Always popular, this is another 1960s Lawrence Abbott-designed brutalist house in Frimley, Surrey up for sale.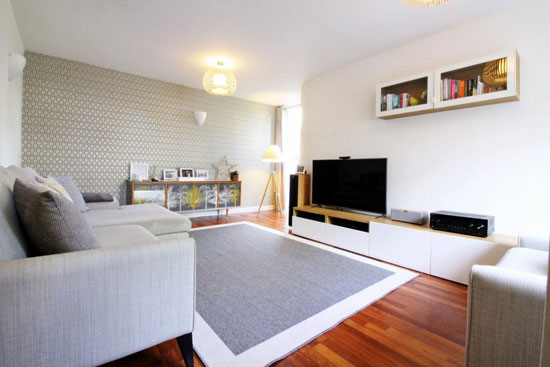 If you want to see the previous ones, I featured this one and this one back in 2018, with another back in 2017 and one as far back as 2011. You might notice a similarity.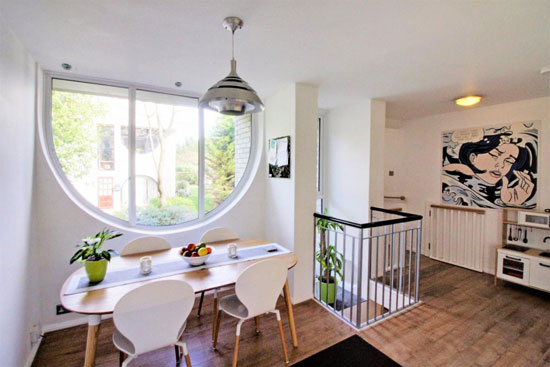 Of course, that's the architecture. There are award-winning (and locally listed) brutalist houses on this site, all of which can be found around Apex drive and date back to the mid-1960s.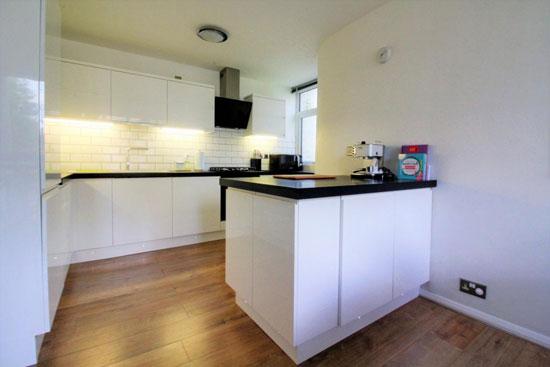 The good thing about that architecture is that it's pretty much impossible to change it significantly, which is why all the surviving houses still look as they did over 50 years ago, give or take a new window or door.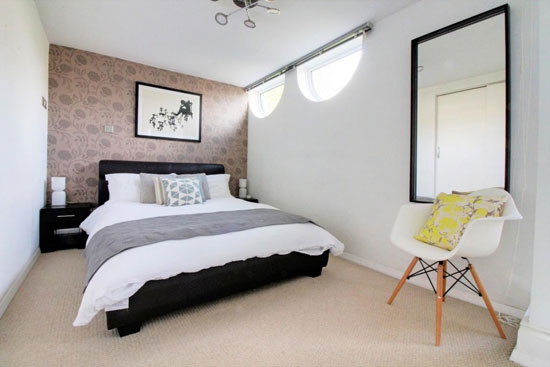 Time has been kind to these designs too. The rather austere modernist look of these places might not have been everyone's cup of tea through the years, but as brutalism has come more to the fore in recent years, the stock of these places has grown.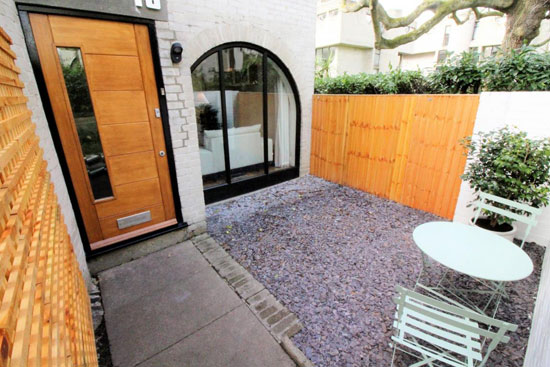 What has changed, as you might expect, is the interior design within these places. All of the houses I have spotted for sale have been made over in some ways, but all tend to go down a similar route.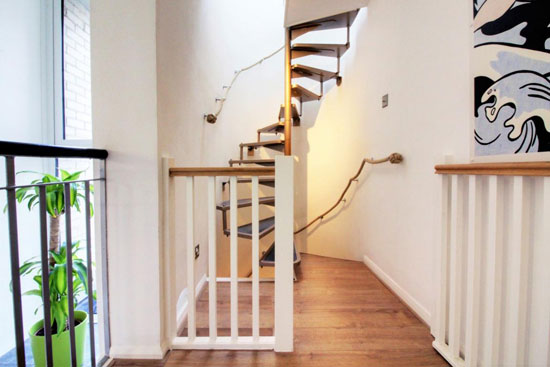 The retro exterior is usually matched with a retro interior or some sort or that the very least, a clean, minimal finish. This one ticks both boxes.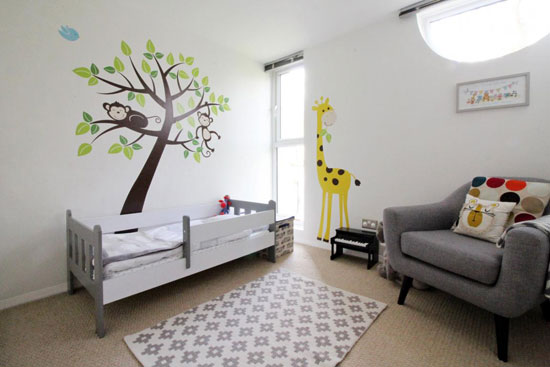 The 'retro' is perhaps down to the fixtures and fittings. Take those out and you get something of a blank canvas, with the added bonus of the quirky layout and distinctive windows.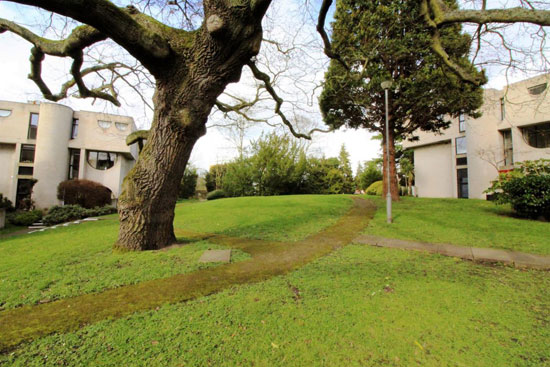 According to the agent, the house has been 'significantly improved' by the current owner, but the layout has probably changed little.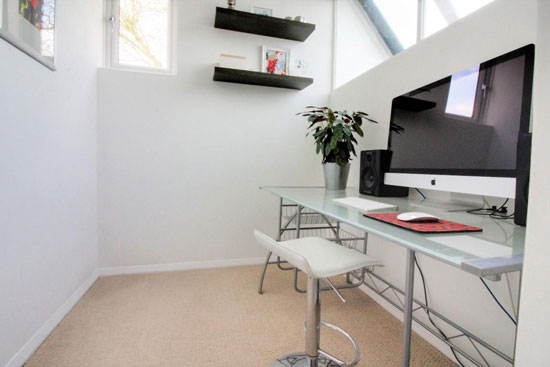 With that in mind, you get an entrance porch, a dual-aspect lounge, an open-plan kitchen/dining room with integrated appliances, a refitted bathroom, three bedrooms and a loft storage area under the mezzanine third bedroom.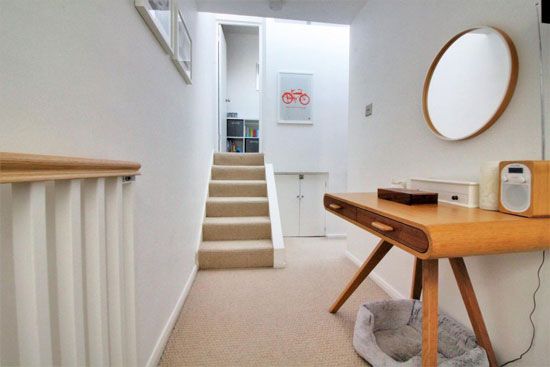 Other features to note include a modern warm-air heating system and a private courtyard-style garden, which is in addition to the 'attractive' communal grounds. You also get a garage in a nearby block.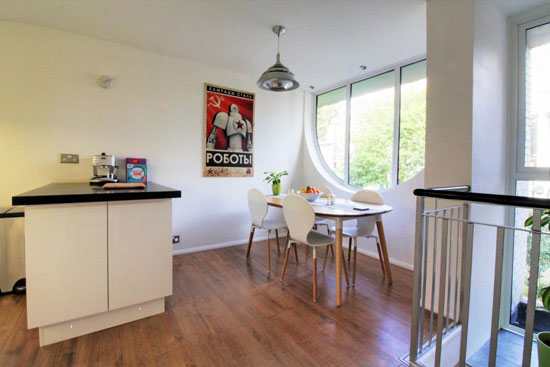 Peter, who pointed this one out, also mentioned there might be a service charge, although that isn't in the listing. Something to chase up with the agent to confirm one way or another. But before you do that, consider the guide price, which is £365,000.
Images and details courtesy of Michael Usher. For more details and to make an enquiry, please visit the website.