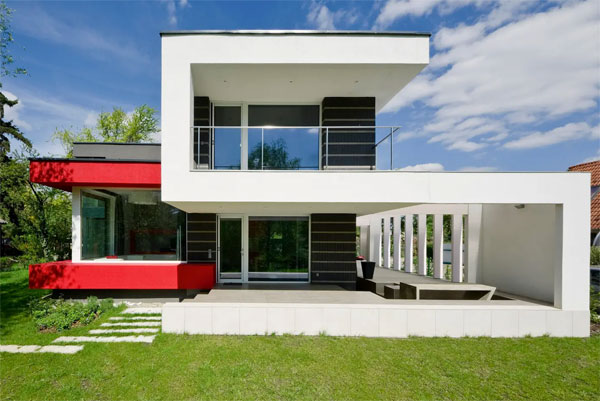 Fancy a holiday? Have a look at this modernist house on the Danube, Budapest, Hungary, courtesy of Airbnb.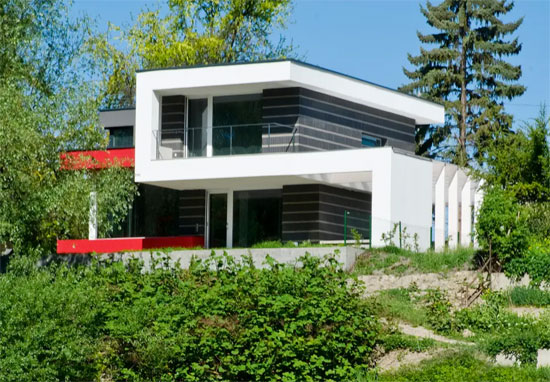 I've only featured Hungary one before, which was a dream 1930s renovation project. This is a very different affair.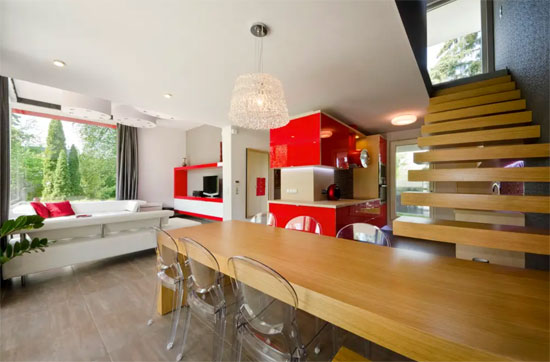 The house is a fairly recent contemporary build and beyond that, I know little about it. The owner says it has an 'award-winning' interior design, but I don't have any background on the architecture.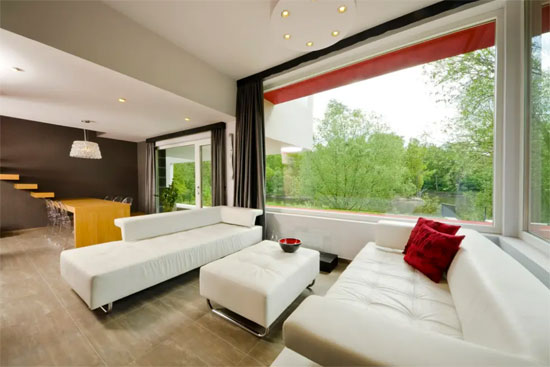 Saying that I'm not sure I need it. I know a good-looking house when I see it and this definitely falls into that category, inside and out.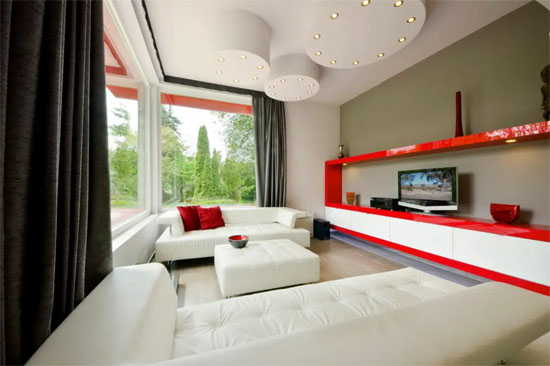 Of course, location is a selling point, in the Hungarian capital and on the banks of the River in what sounds like a quiet spot too. There's the option of renting a canoe or kayak nearby if you like the idea of getting onto the water as well. In short, a great place for a break.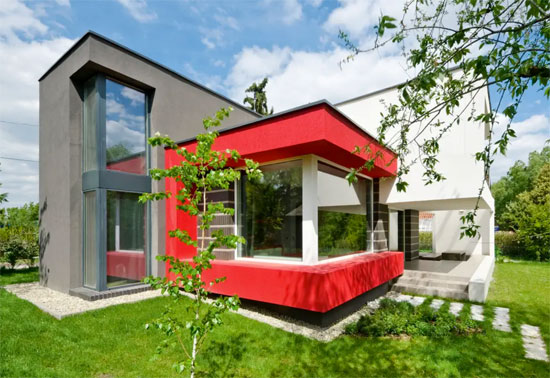 The architecture also takes advantage of that location, with a design that brings the outside in and offers plenty of outside space to take in the views and (if you are lucky) the sunshine too.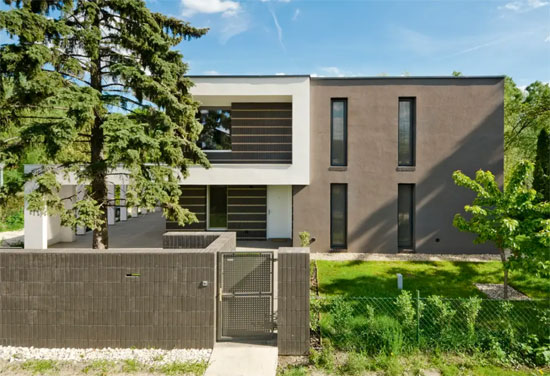 Quite an eye-catching angular design as well, even more so with the splashes of colour.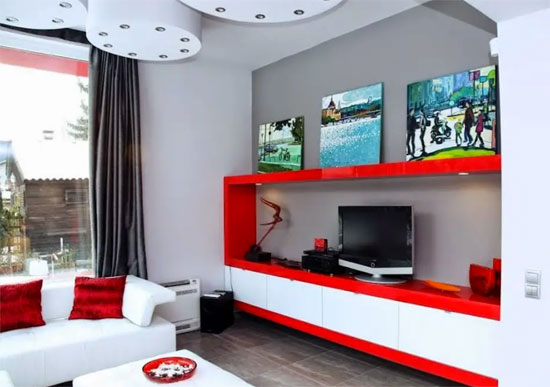 Inside is more of the same. Modern, open-plan, the occasional dash of colour and plenty of luxury. It looks like a great place to unwind for a few days – or even longer.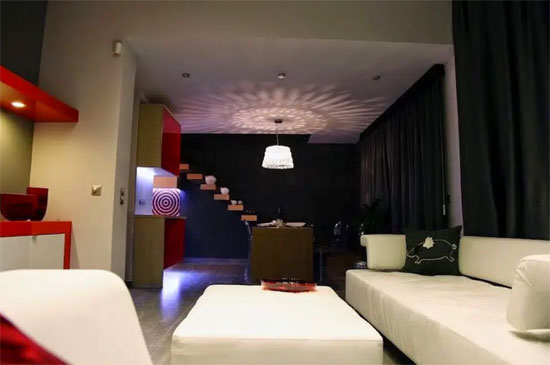 The house has three bedrooms and 2.5 bathrooms and is able to accommodate up to six guests. Pretty much everything you will need here as well, from wireless internet and a dedicated workspace through to an indoor fireplace, air-conditioning and a premium kitchen area.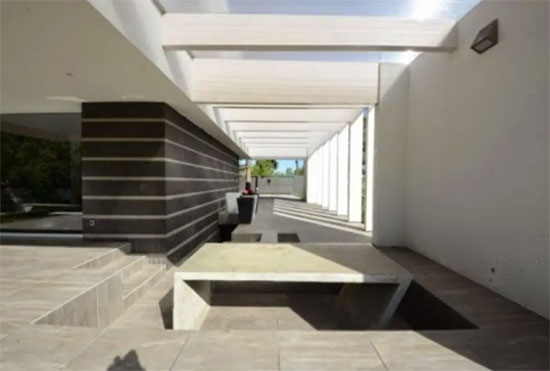 There's also dedicated car parking here, which is apparently a rarity in this part of Budapest.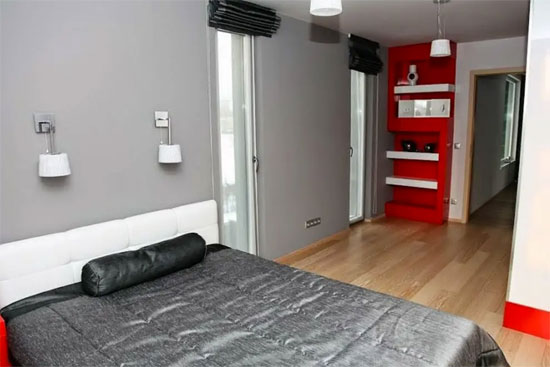 Fancy it? It's actually a little cheaper than you might think. You can book this house for £114 per night, which probably works out well if there are a few of you sharing the house. If you like the idea of exploring this part of the world, then this could be a great base to do it from.
Images and details courtesy of Airbnb. For more details and to make an enquiry, please visit the website.