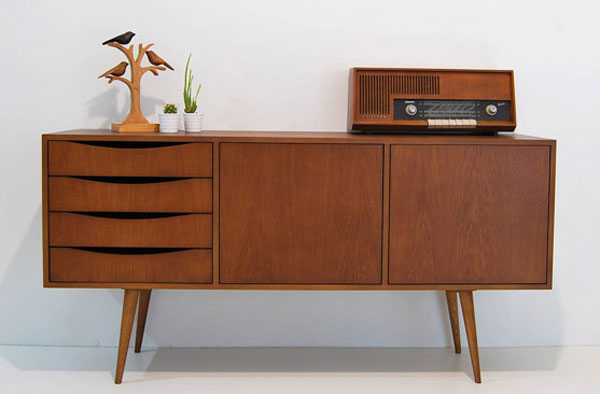 Handmade and reasonably priced, these midcentury modern sideboards by Moutinho Store are well worth a look.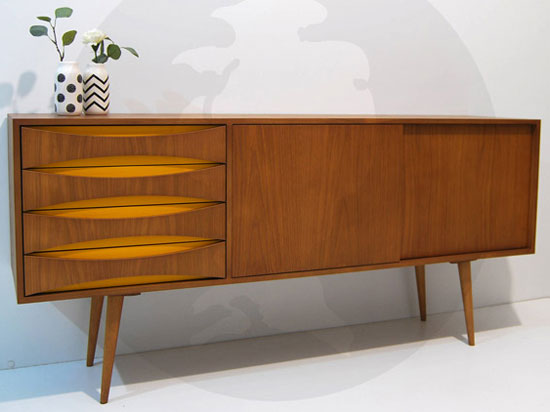 Not too long ago it was a tough call to find a new sideboard with a vintage look. But platforms like Etsy have made it easy for niche retailers to sell to the world and as a result, there are plenty of options out there. Which means you have to be pretty special to stand out. For me, Moutinho Store does that.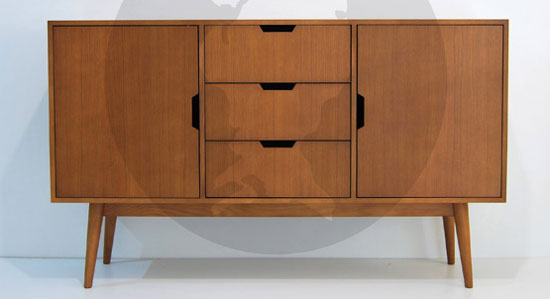 The maker/seller has a full range of them and not just the same one in a few different sizes. Yes, there are different size options here, but there are also distinctly different looks too, even if they are all inspired by the midcentury modern era.
Moutinho Store is a small maker in Portugal that has quickly picked up a reputation for its sideboards and other designs, including vinyl and storage units.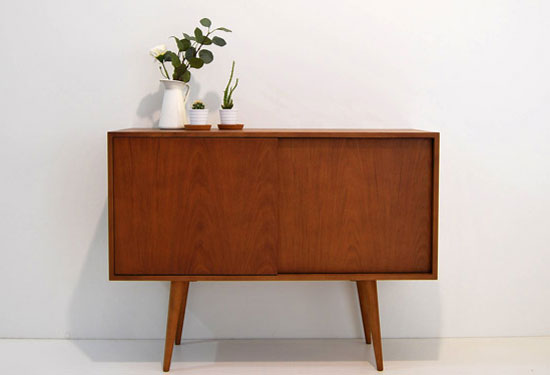 A lot of work must go into them, but despite that, they do compare well in price to high street designs and come in a lot cheaper than premium labels. Not bad for something with so much period character and of course, something unique. Each one is made for you to order.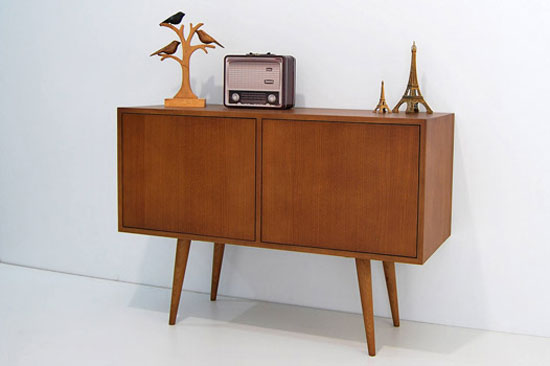 As I said, a number to choose from, with the ones pictured here hopefully giving you an idea of just what is available. Most (if not all) are all-wood designs with tapered legs, but the finishes vary and as I said earlier, so do the sizes, so hopefully, something for everyone regardless of the space available.
At the head of the page you will find two larger sideboards, the difference really being the contrasting drawers. £598.36 and £690.42 respectively for those.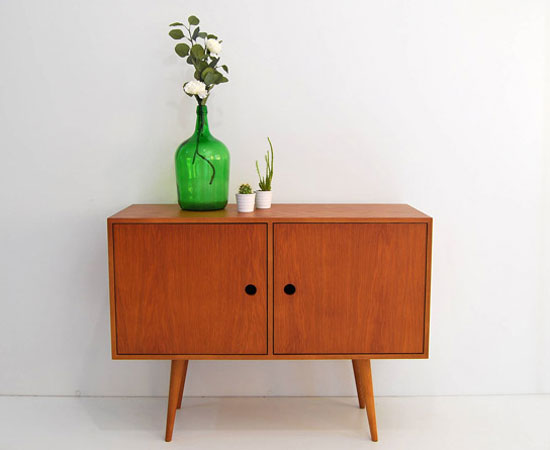 Further down the page is a taller sideboard with drawers, priced at £800.88, a compact midcentury sideboard for £345.21, a media sideboard for £322.19 and a media sideboard, which is also priced at £322.19. Note that those prices can change a little from time to time due to the exchange rates.
See everything at the retailer's site, plus the cost of shipping to your country, as well as the turnaround time for each one.
Find out more at the Moutinho Store Etsy website
Via Retro To Go