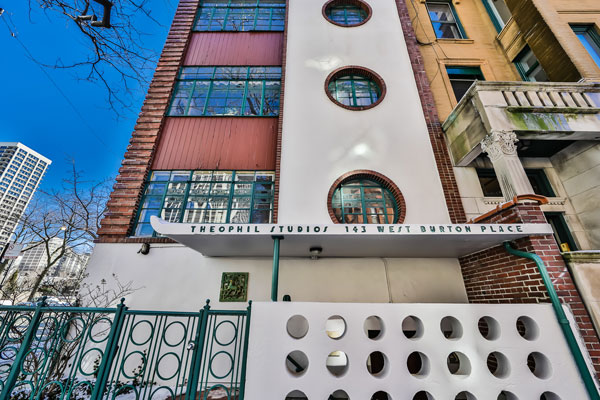 Oozing style and originality, this Frank Lapasso-designed art deco apartment in Chicago, Illinois, USA has just gone up for sale.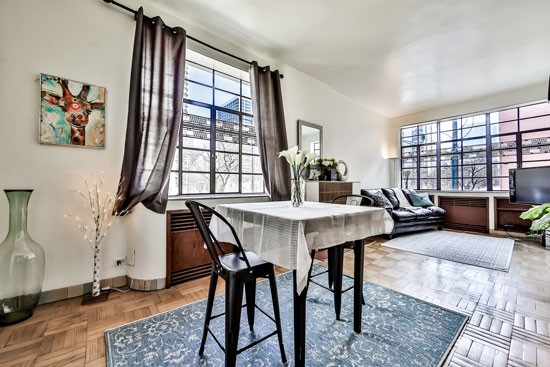 This is one of the more striking art deco properties I have featured of late. But it never actually started life this way.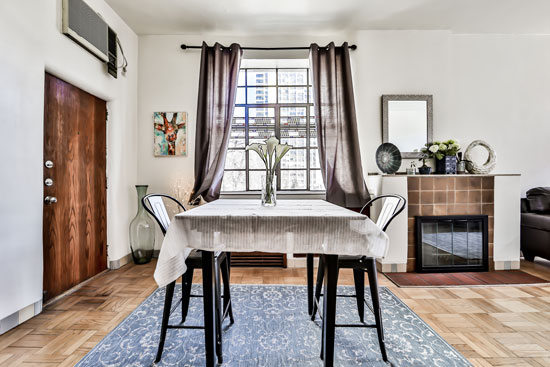 The block in Chicago's Old Town, which is known as Theophil Studios, dates back to the 19th century. But in 1940, Frank Lapasso got hold of it and gave it the art deco/moderne makeover you see today.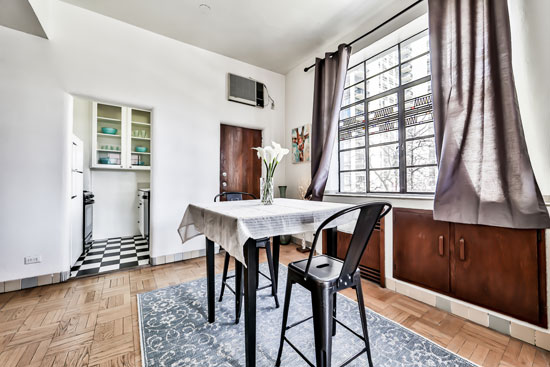 The result is rather striking, from the distinctive windows (rectangular and circular), the canopy at the front and the fencing. This is a block that demands your attention.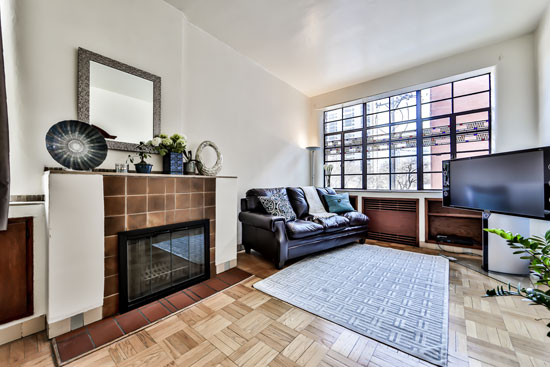 But the exterior isn't the only selling point. The interior was reworked and maintains those good looks too.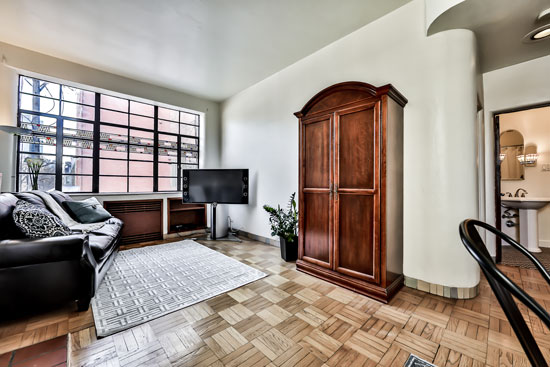 In fact, that's the biggest surprise of all. Yes, it has been updated here and there, but it looks like much of the 1940 refit is still in place in this apartment.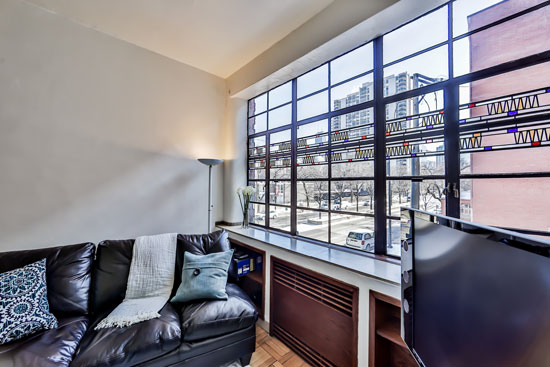 Check out that lovely flooring, the fireplaces, the internal doors, the built-in storage. Some lovely detail on those windows when you get up-close too.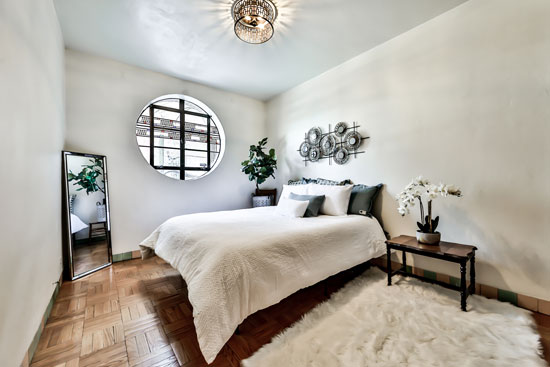 Elsewhere, this place has been renovated and in places upgraded, but everything is very much in keeping with the original era. In fact, if you tweaked some of the furnishings, this place would have even more period impact.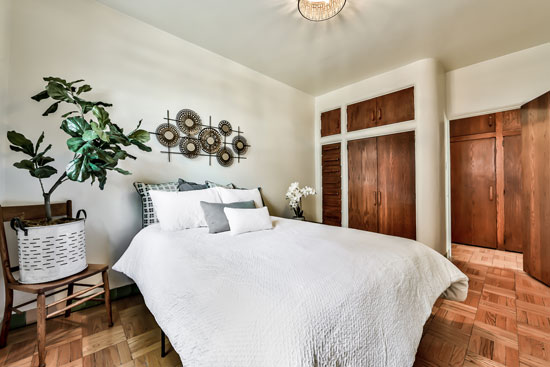 What it doesn't have is a great deal of space. The block is sub-divided into six apartments and I suspect all are as modest as this one. The reception area seems pretty generous (which could be down to the high ceilings), as does the bedroom. But this second-floor apartment only has the one bedroom, with the kitchen and bathroom finishing things off.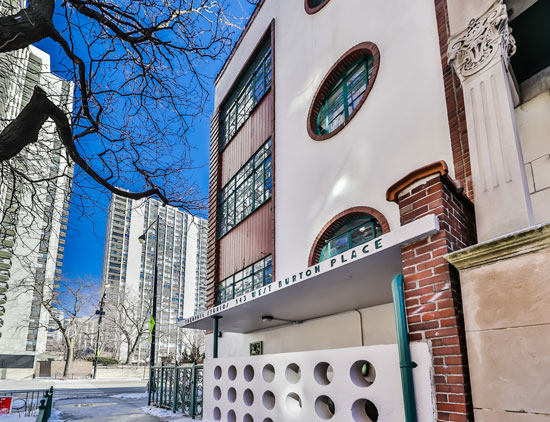 Note that you also have a free laundry on the ground floor large secured storage space and bike racks, should need any of those things.
It's on the market now for $295,000 if you fancy it.
Images and details courtesy of Fulton Grace. For more details and to make an enquiry, please visit the website.